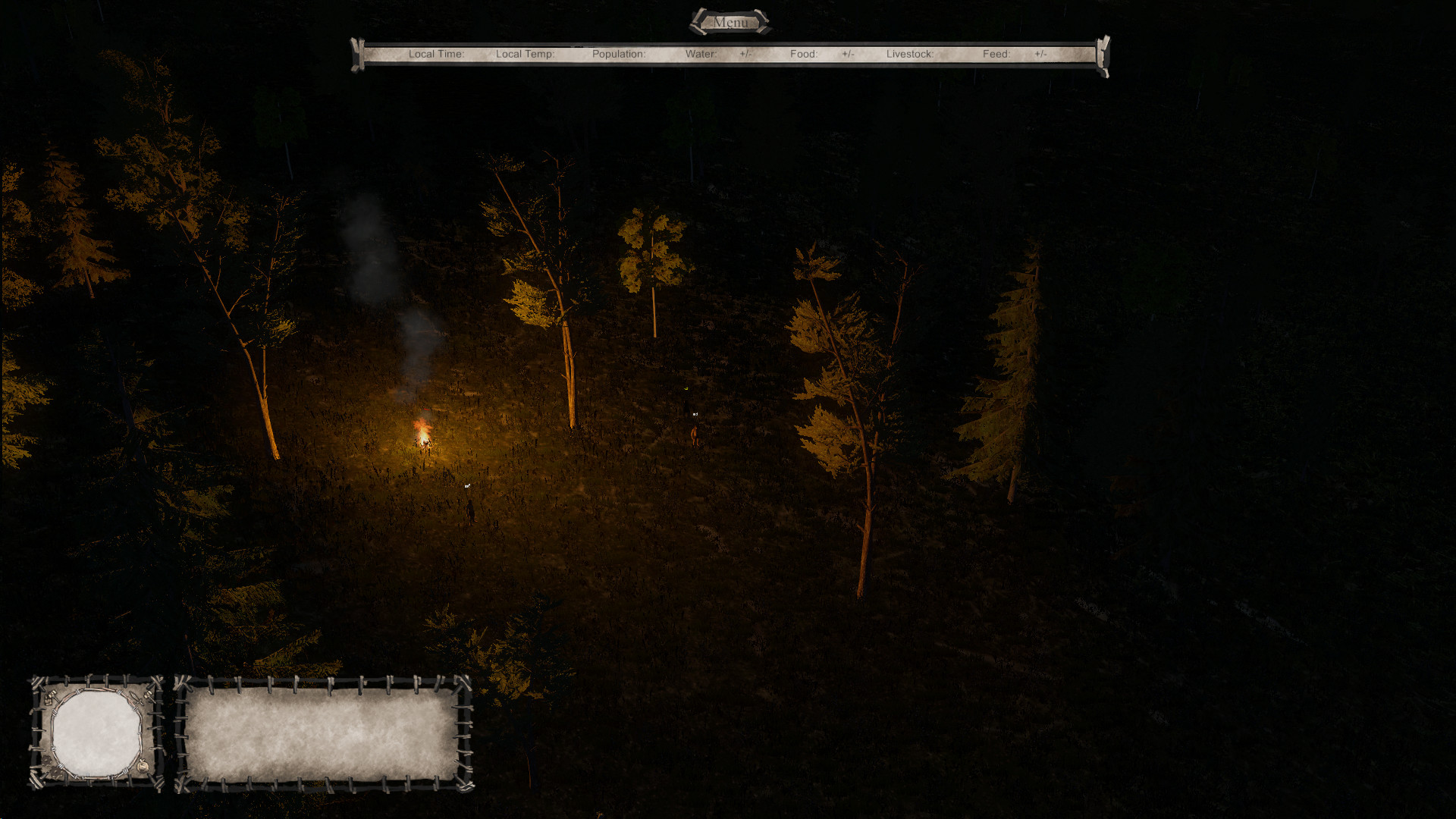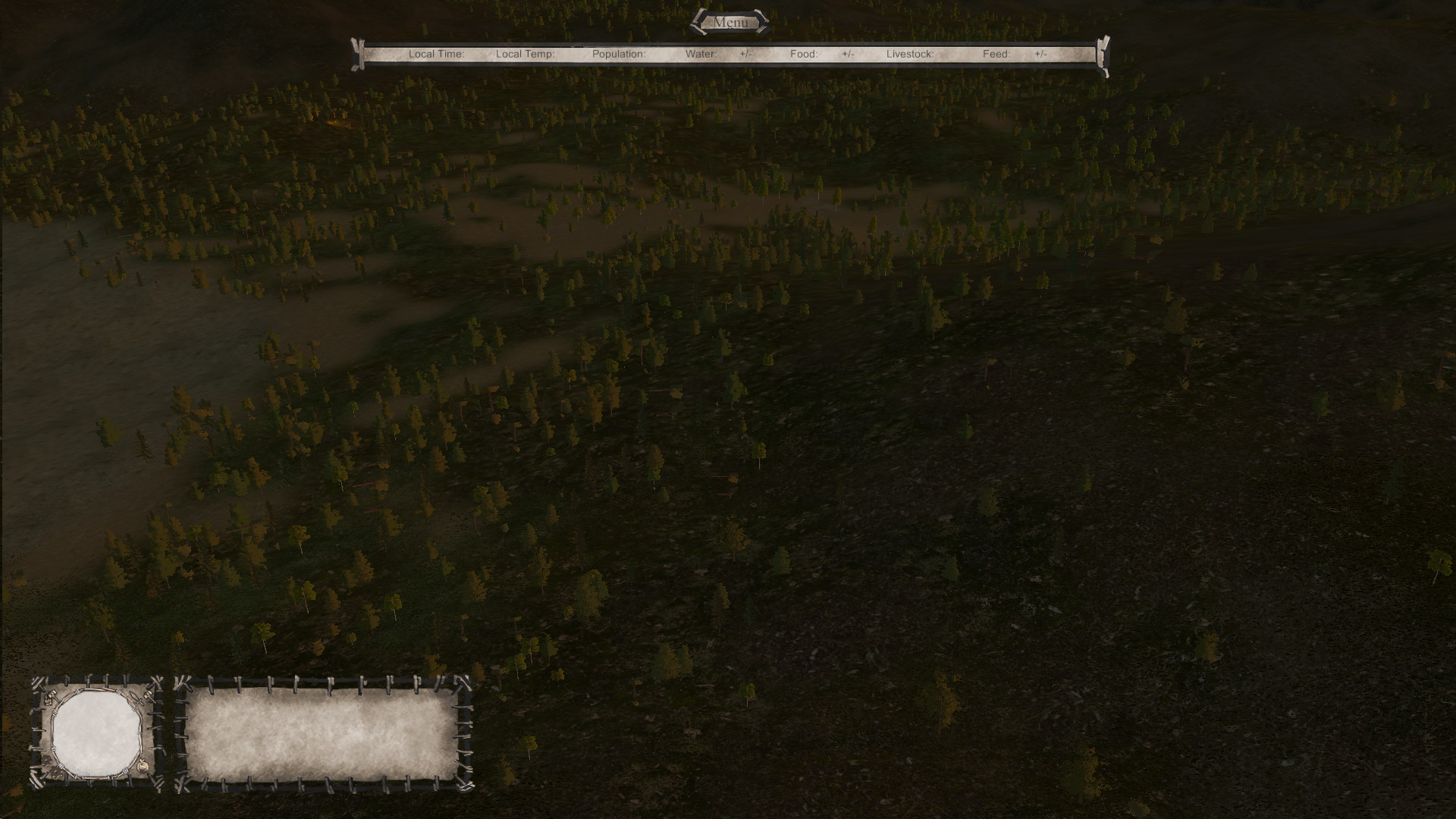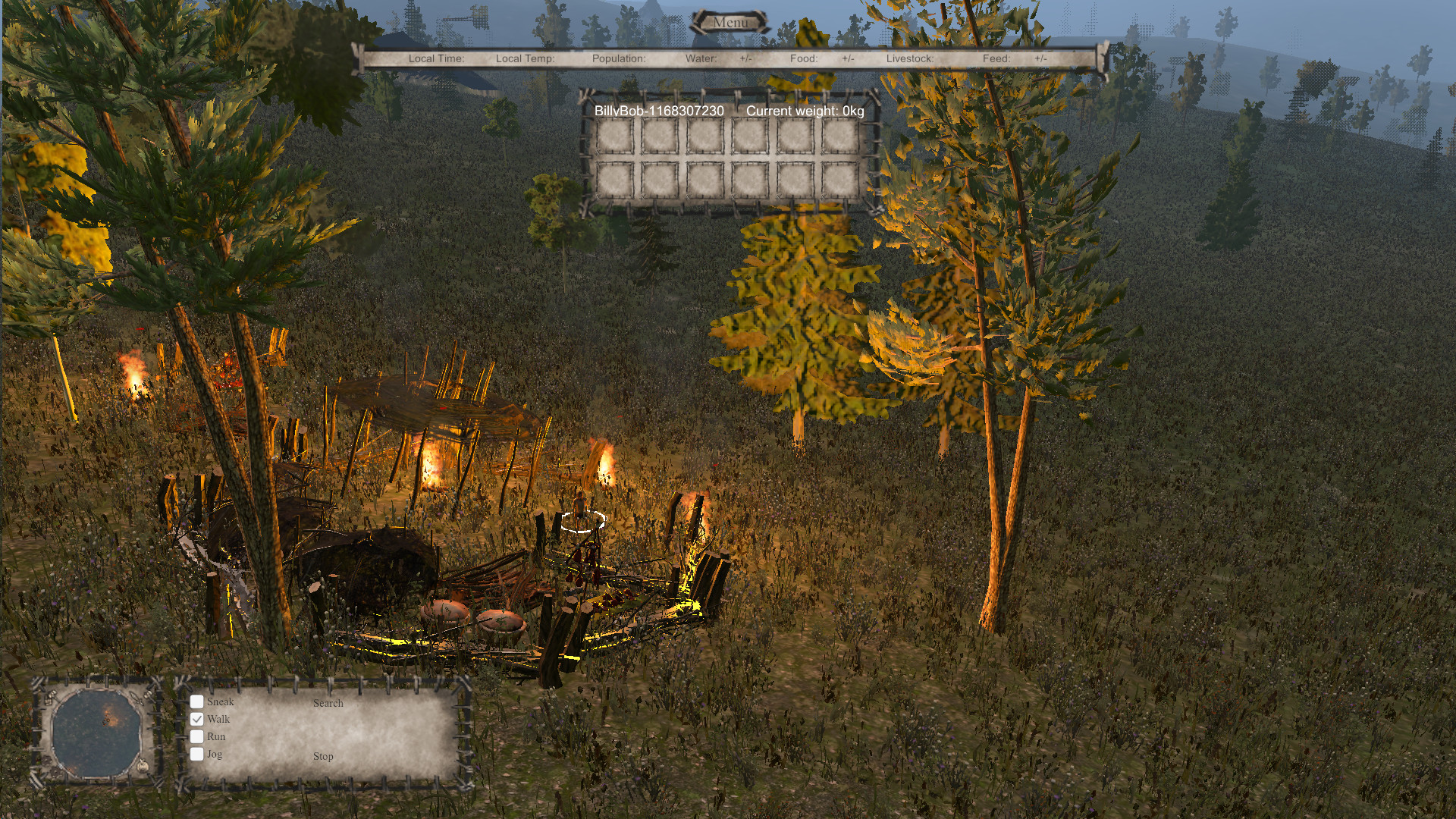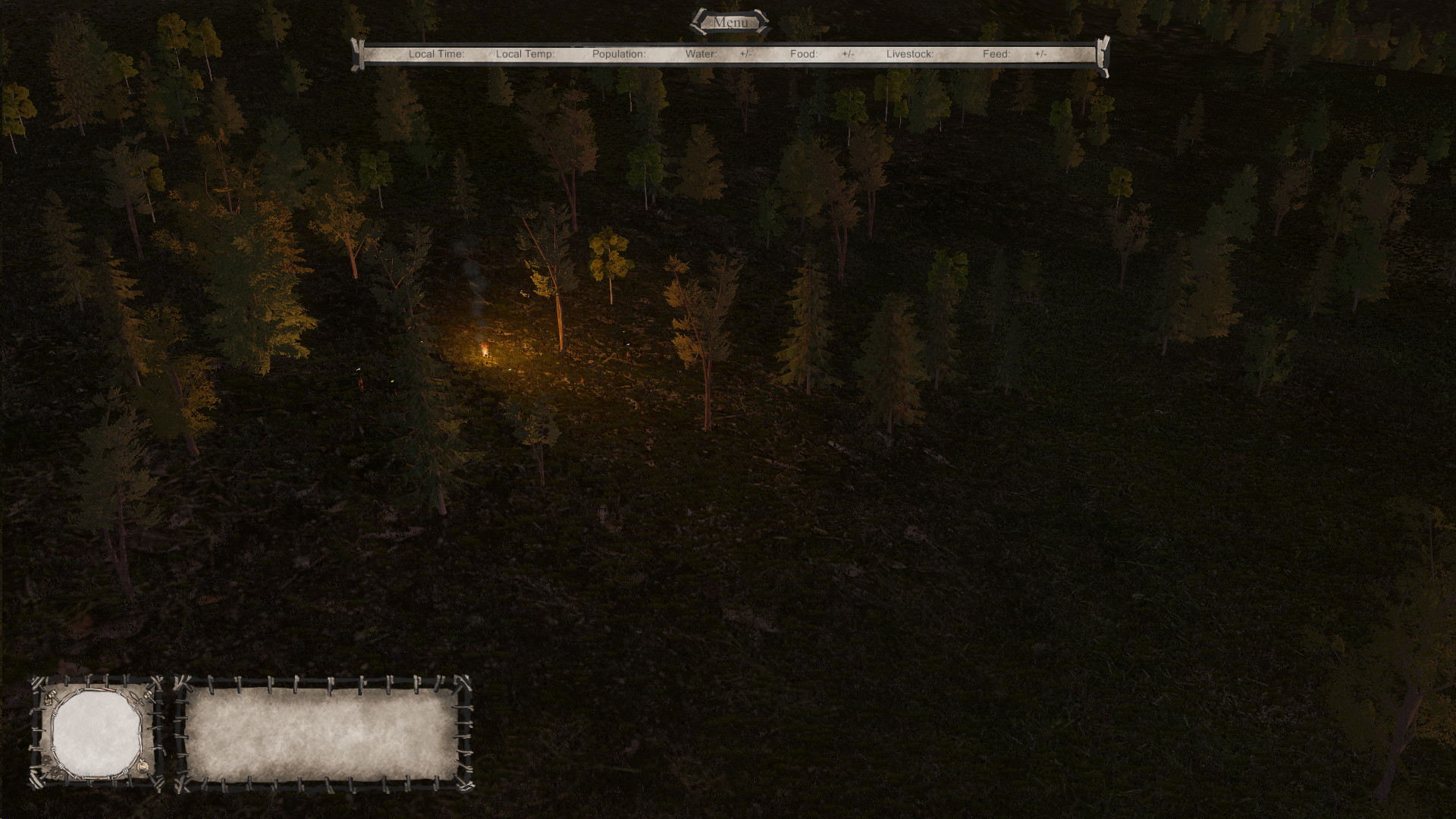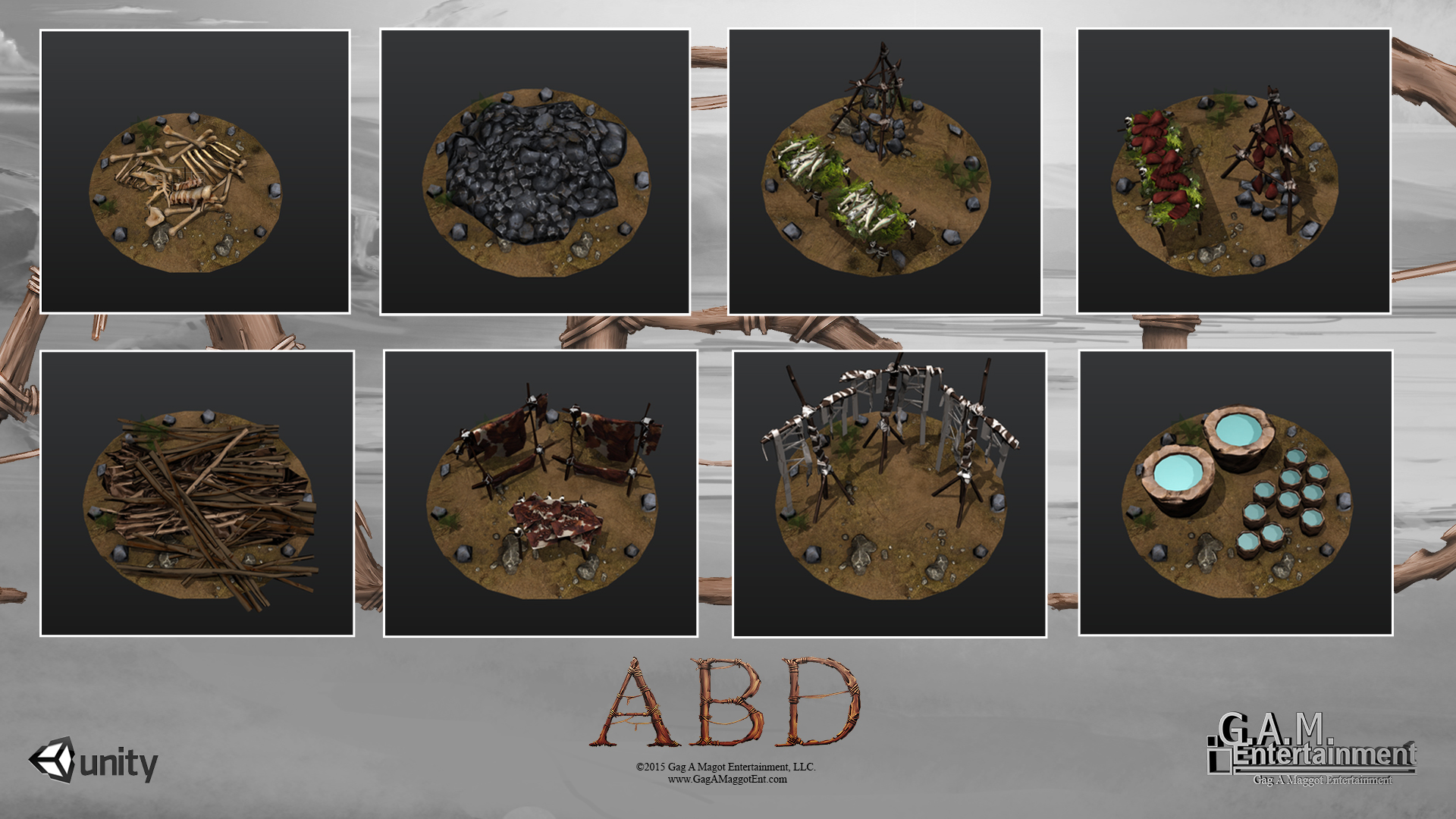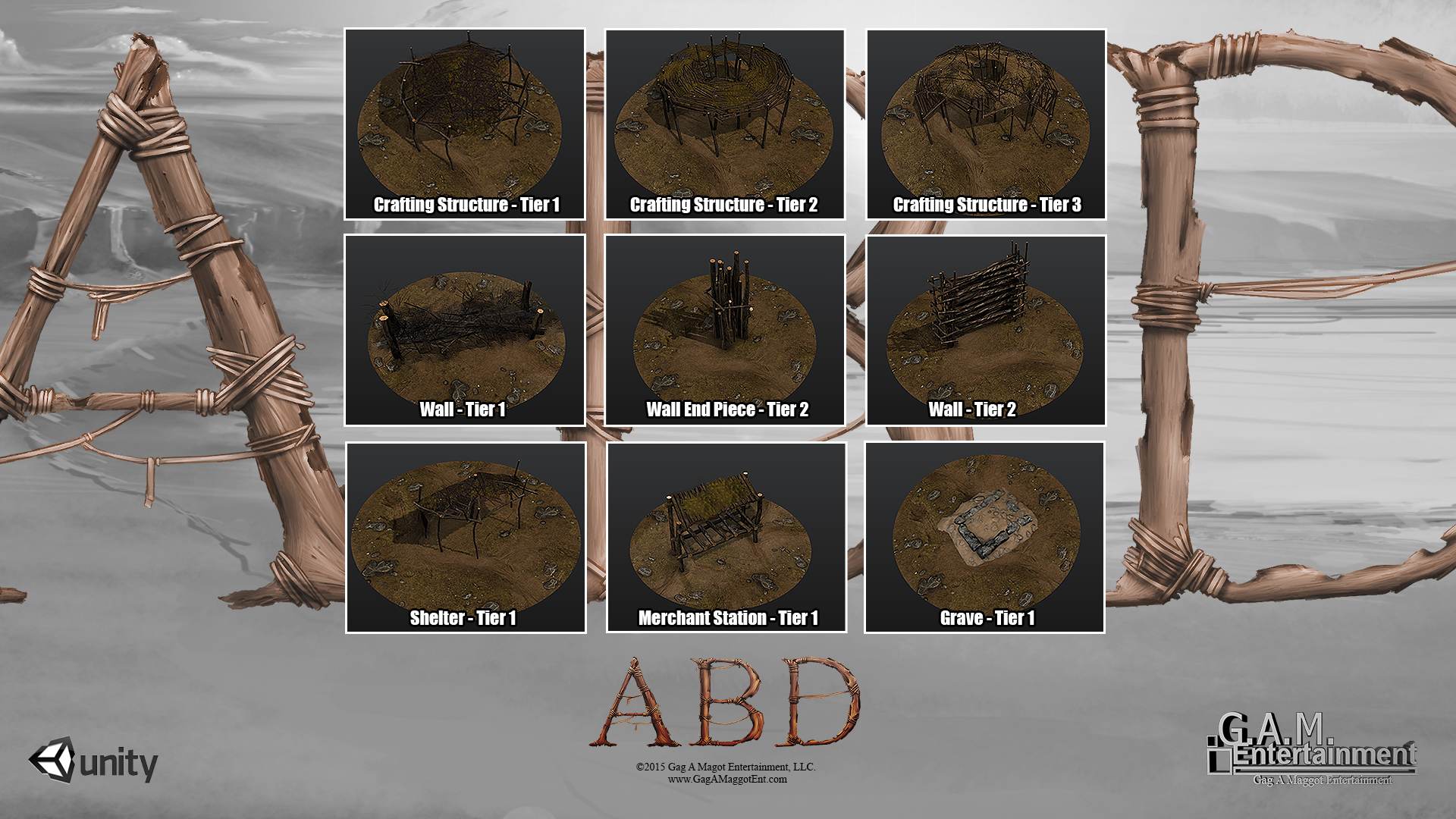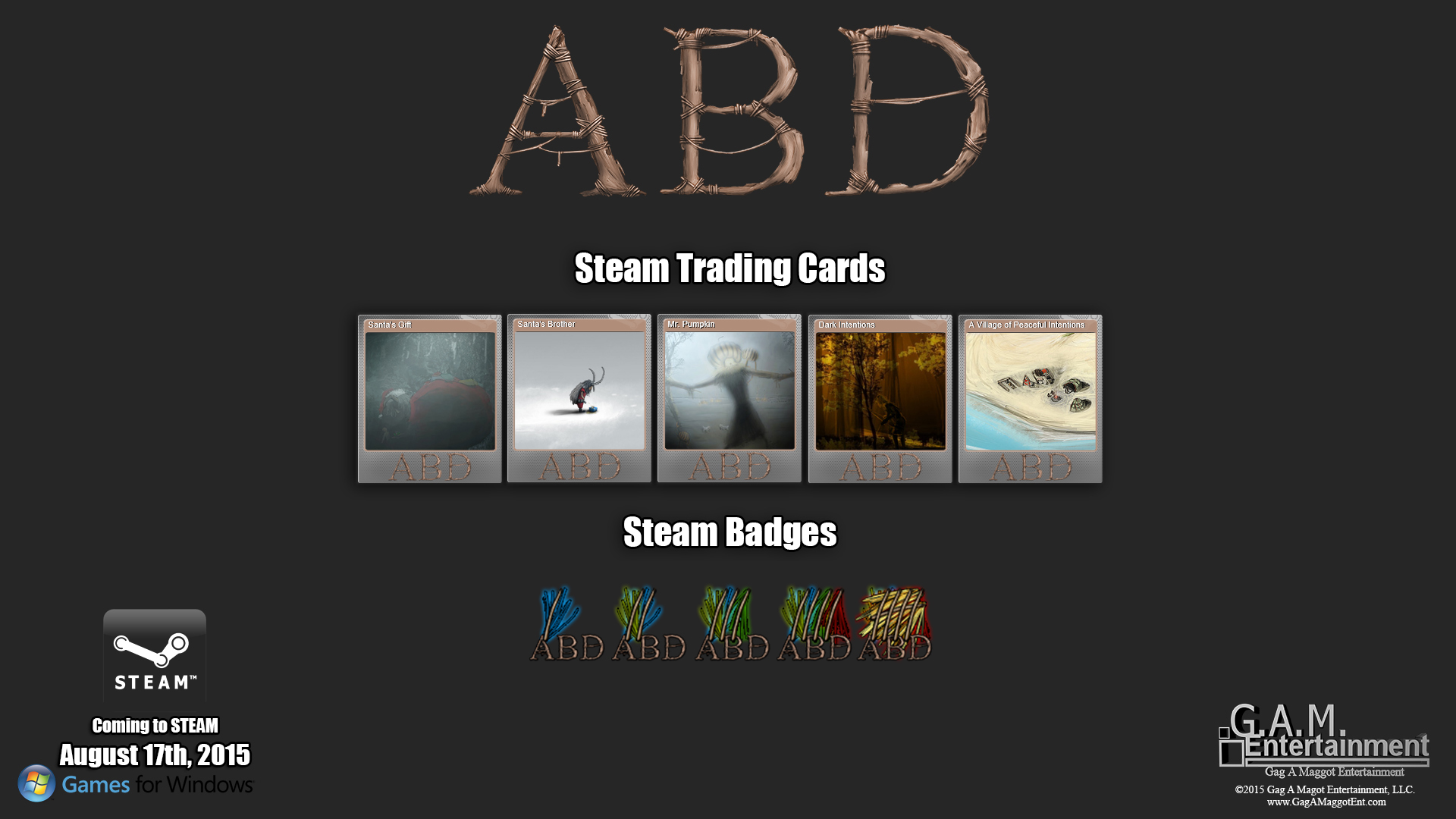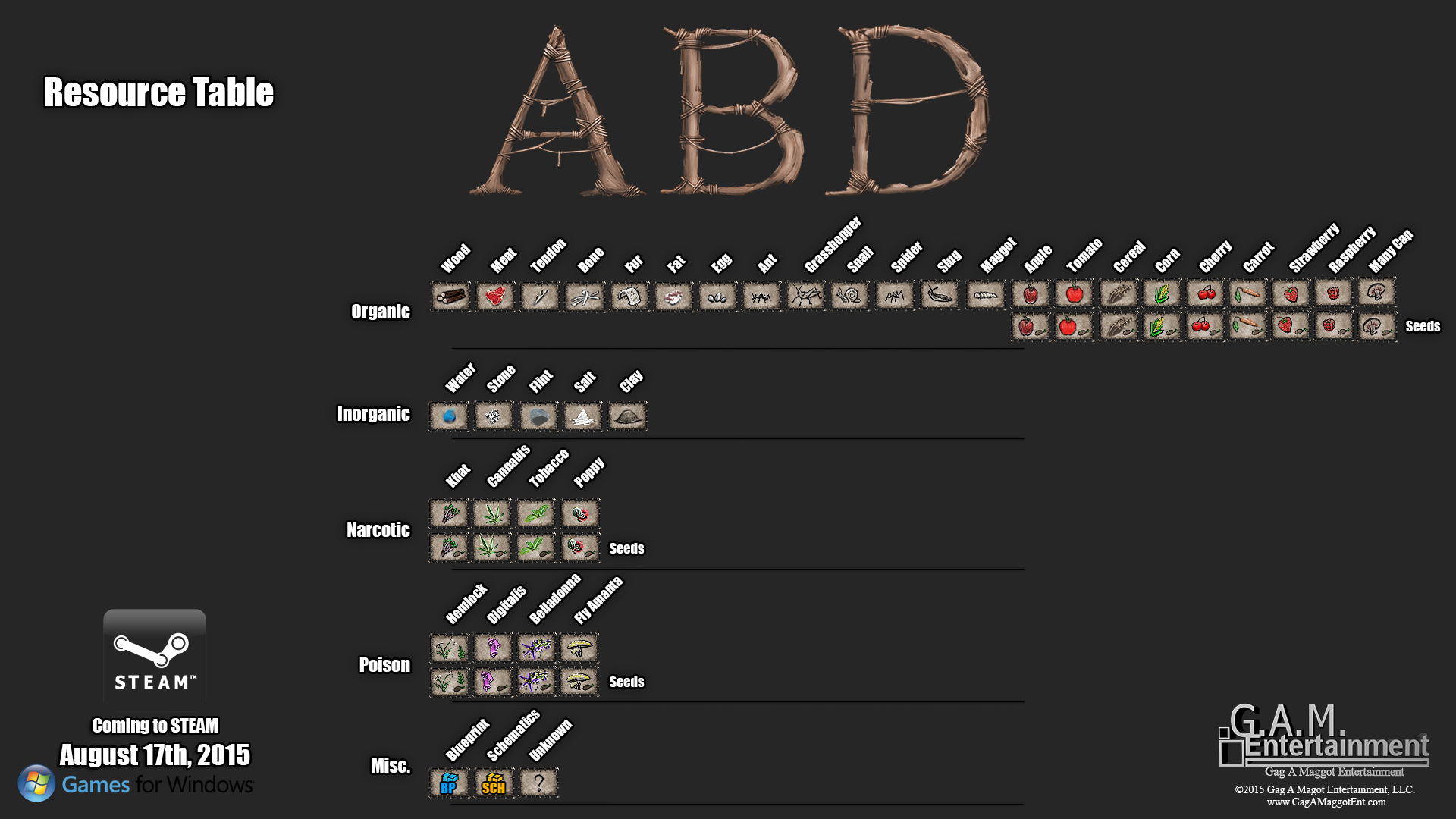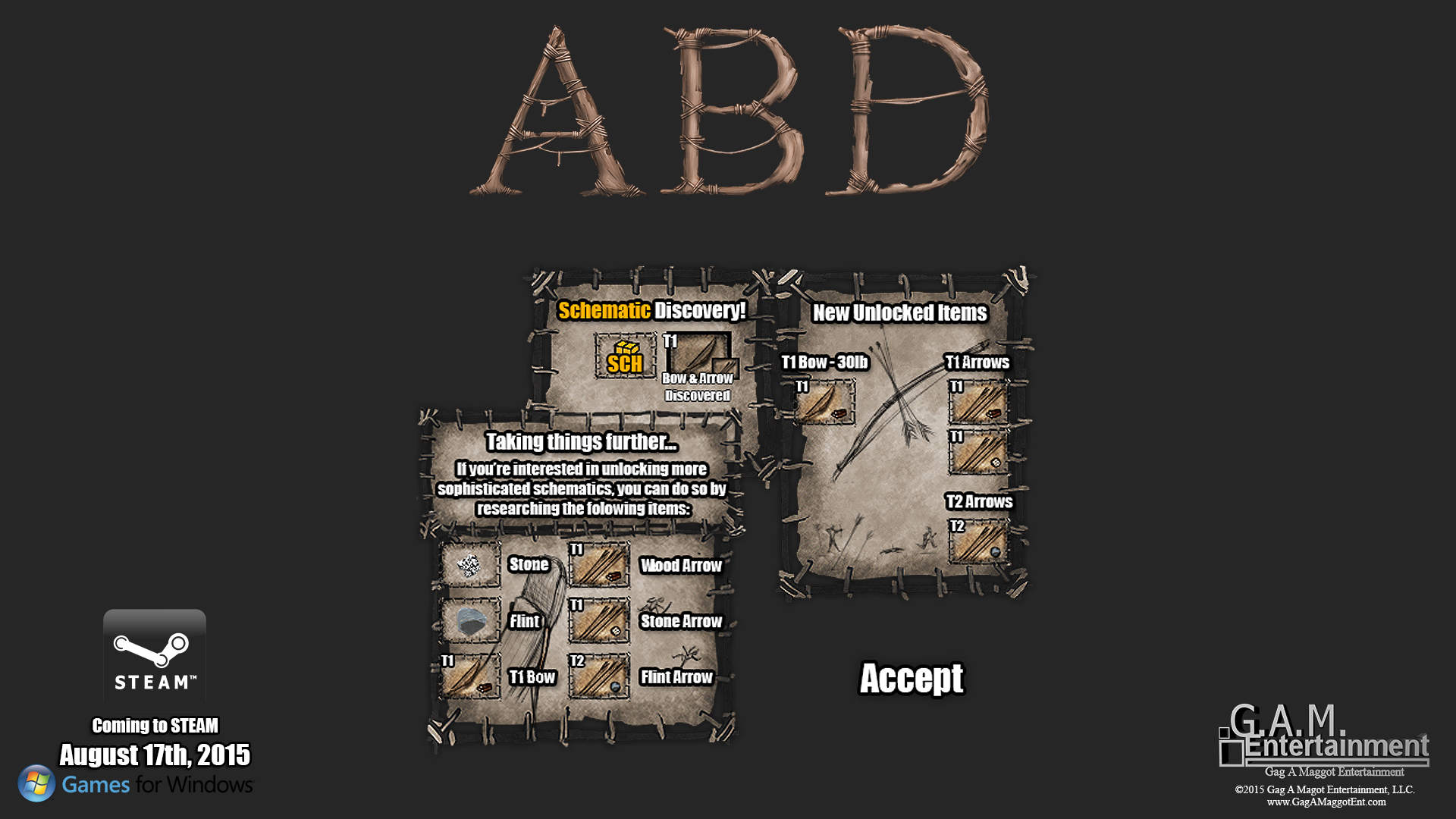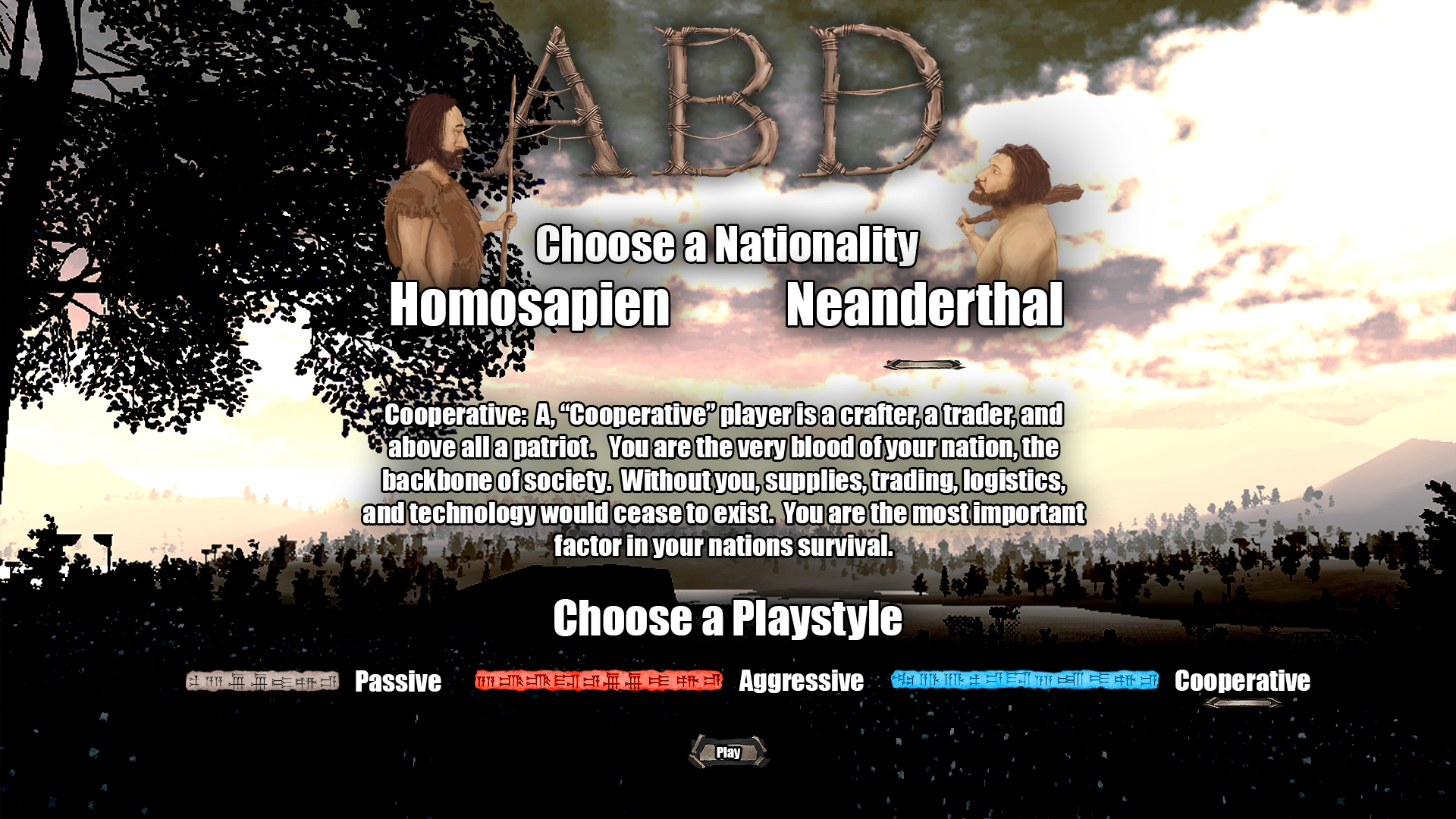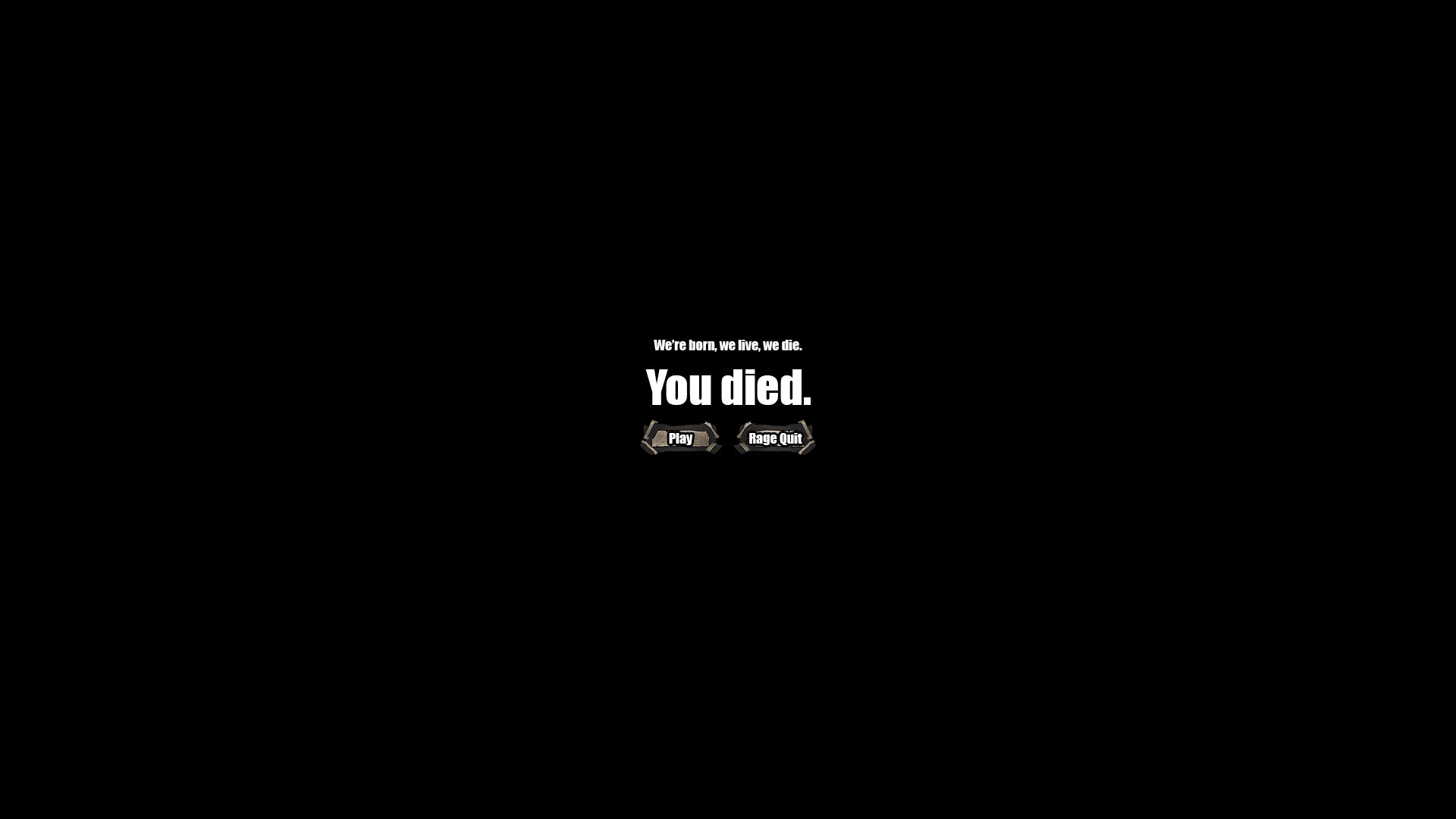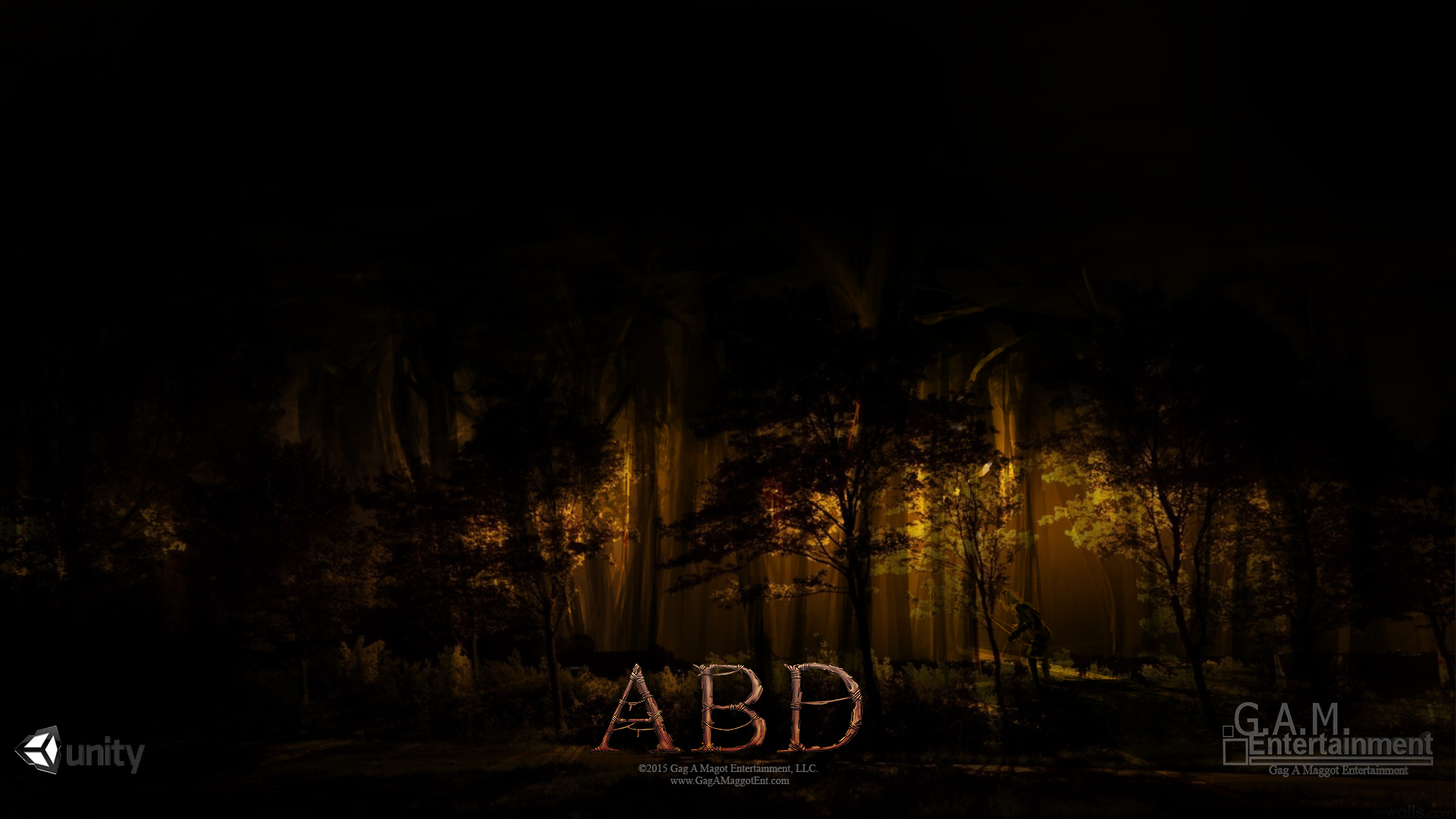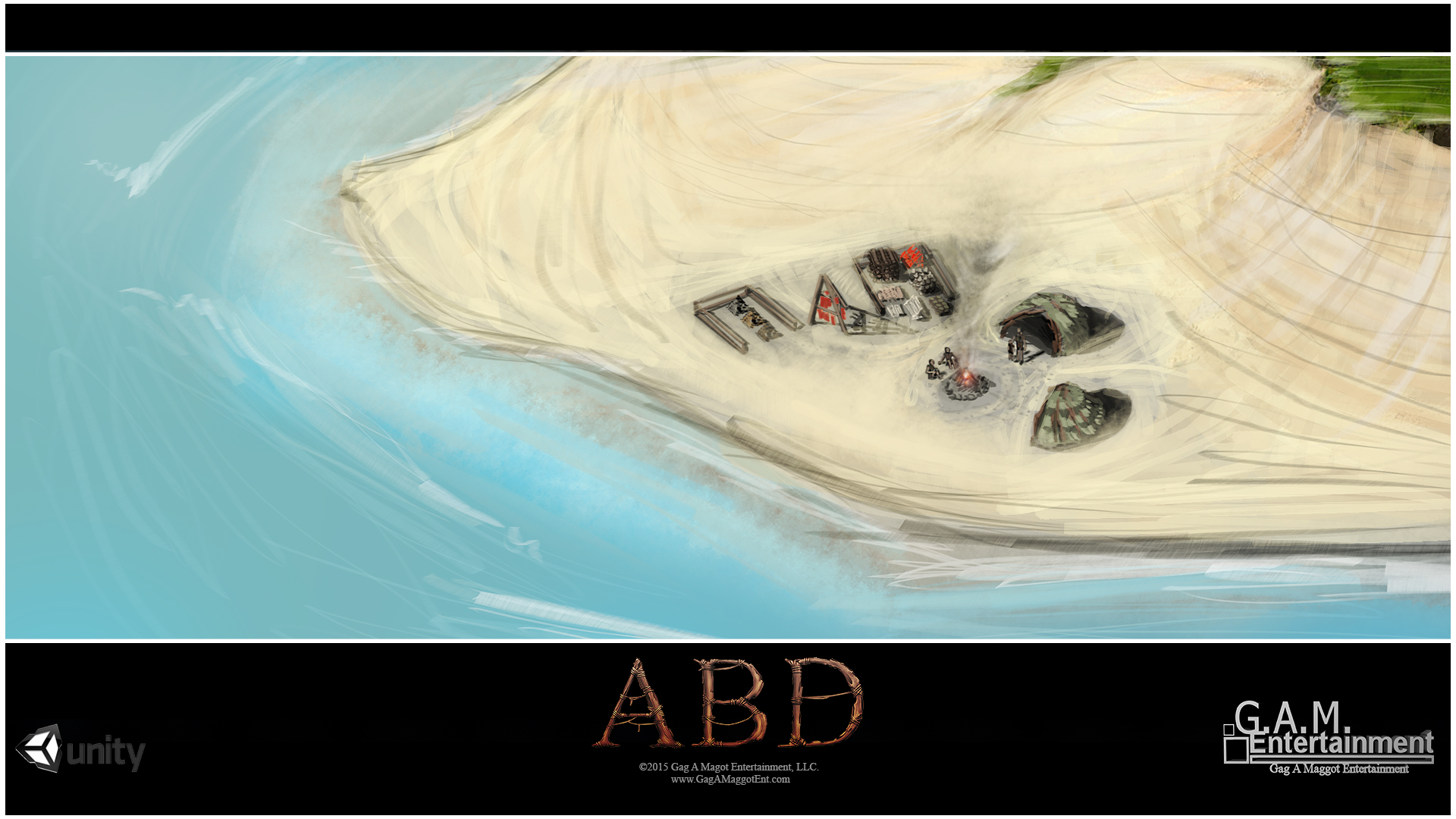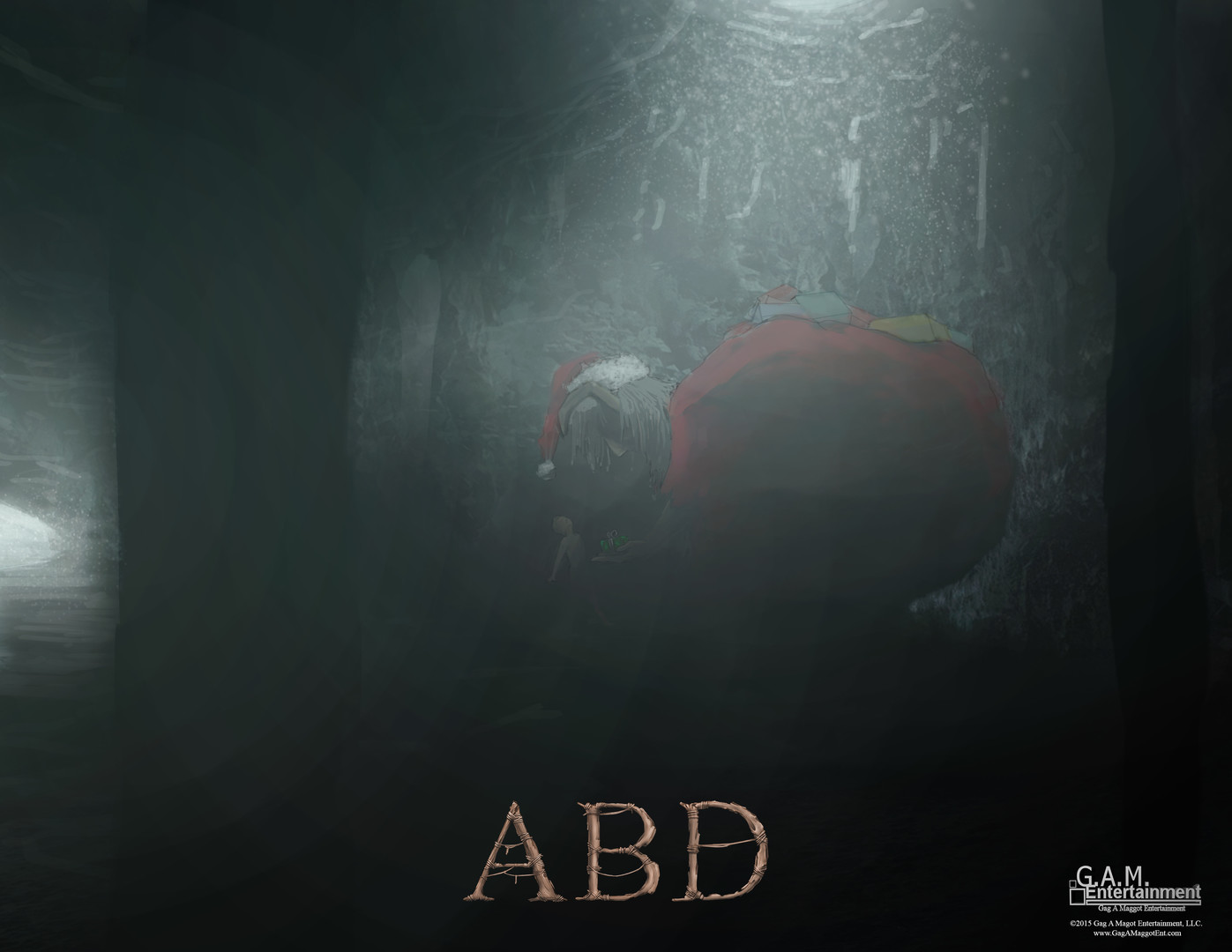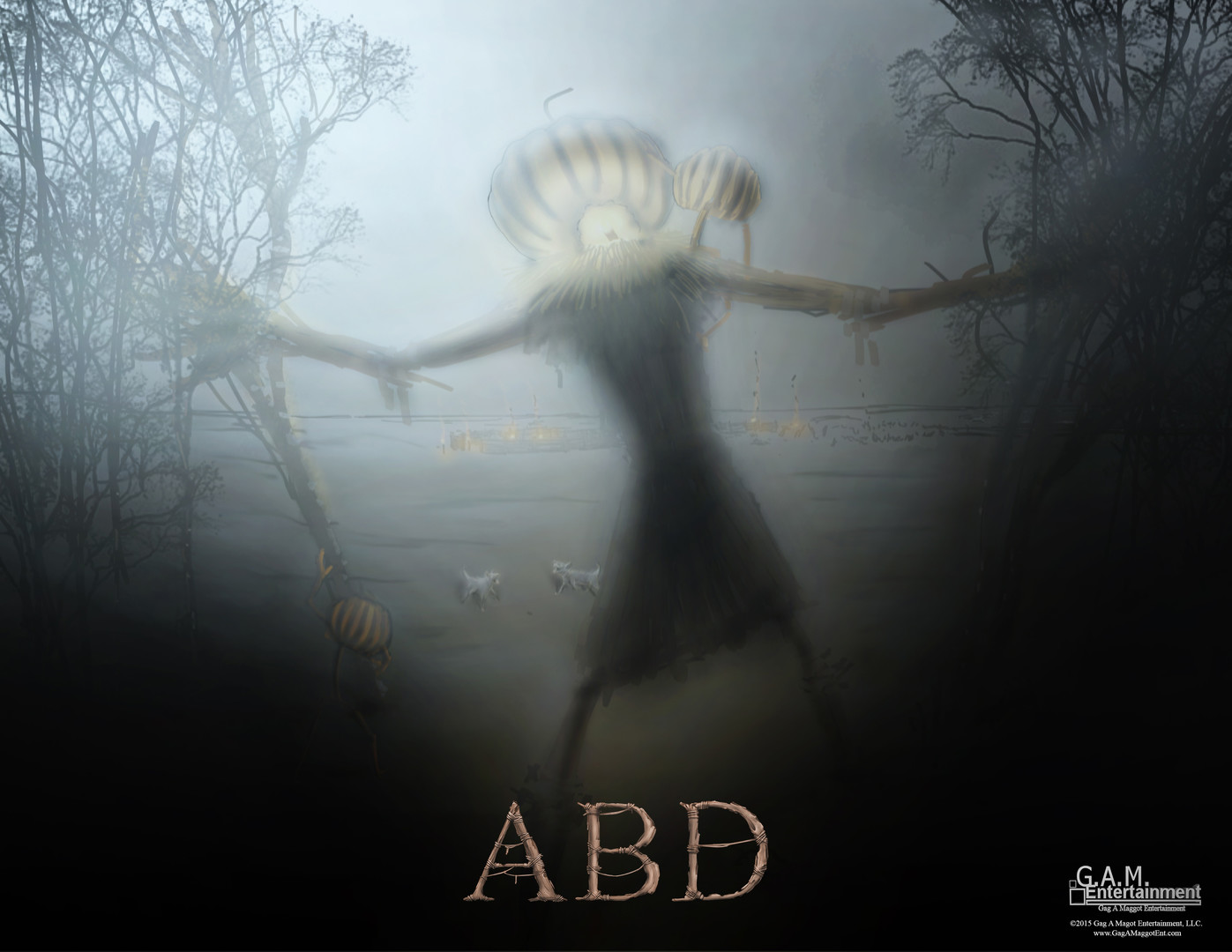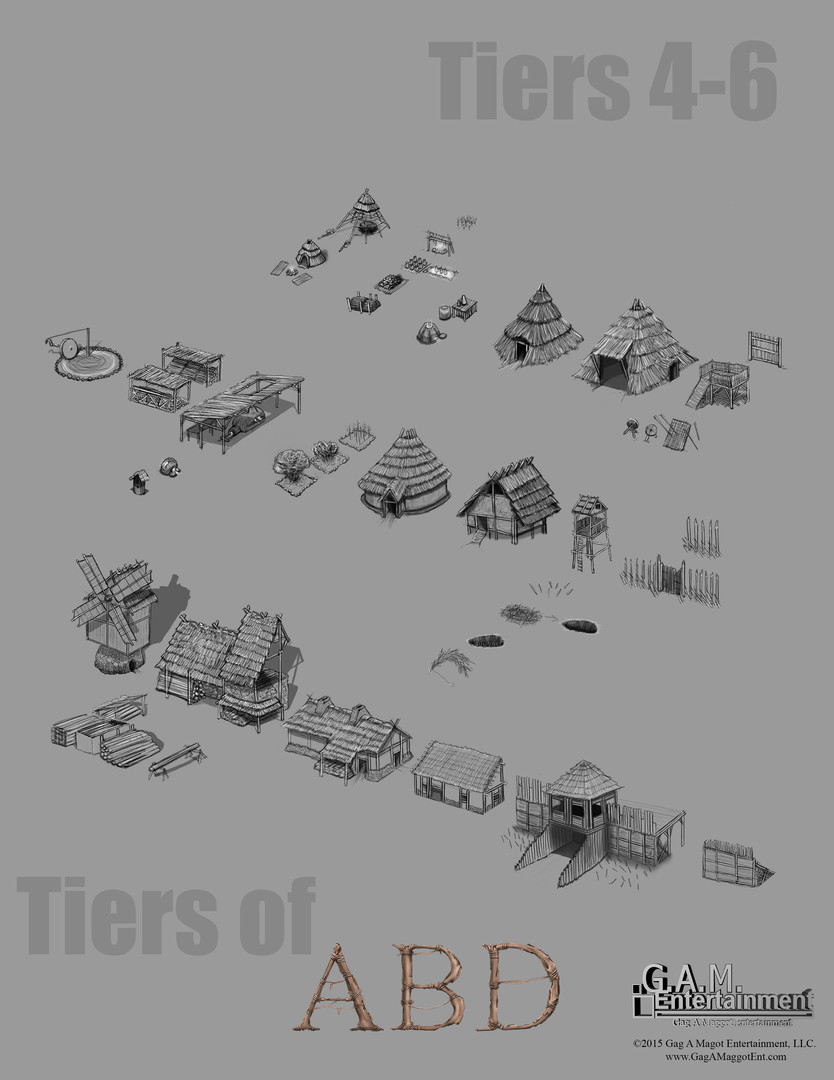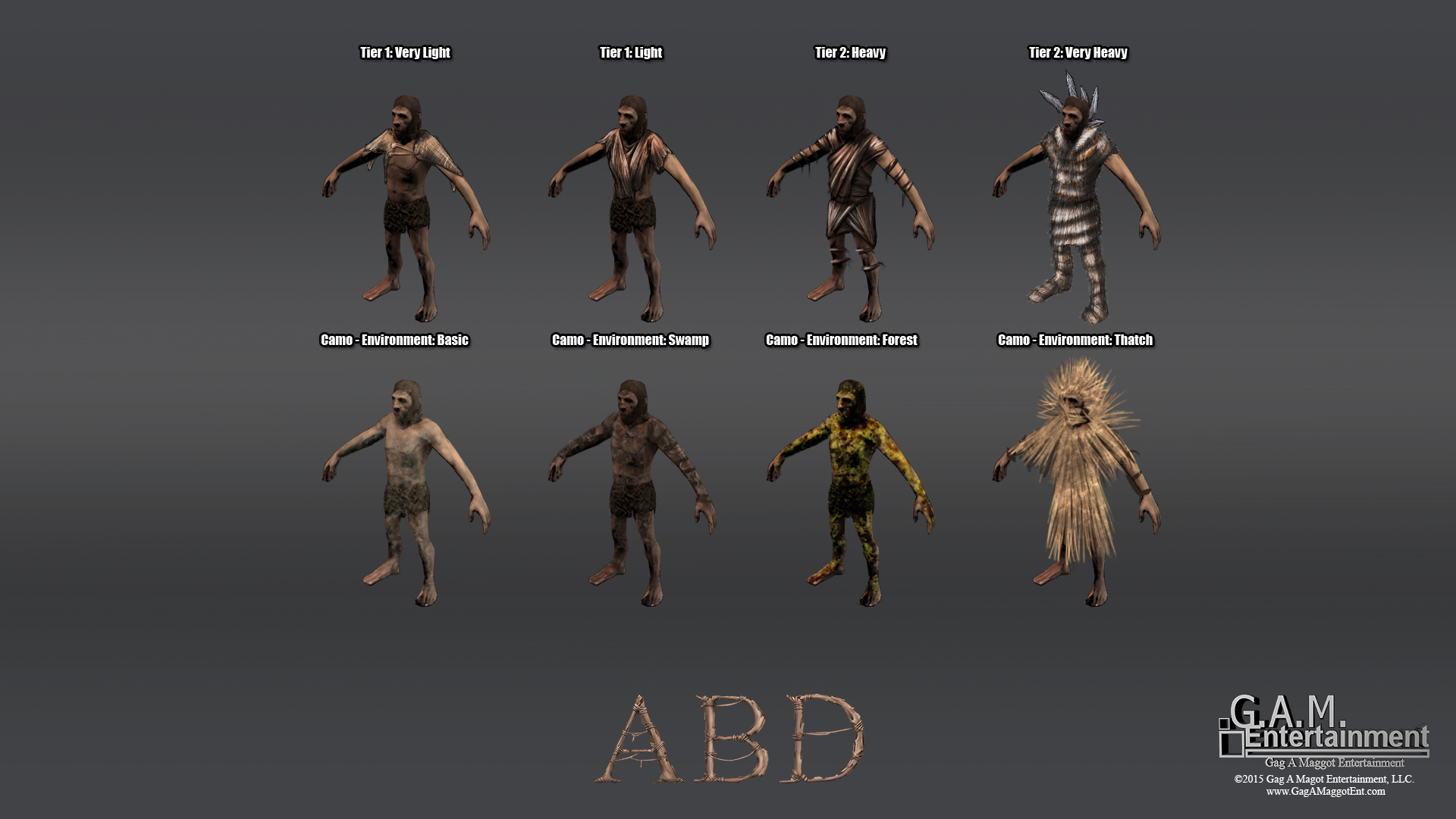 Descrição
To view our F2P Military Veteran program, please visit our Website (www.GagAMaggotEnt.c...
To view our F2P Military Veteran program, please visit our Website (www.GagAMaggotEnt.com) for details.

ABD is an MMORTSS (Massively Multiplayer Online Real Time Survival Strategy) that spans from 100,000 B.C.E. to 245 B.C.E.. Play in this 24 hour, 7 days a week continuous environment to build your civilization, and fight exposure in the process. Work together or work alone, and task your minions to do your bidding while you`re gone! Inspired by Gaming Epic`s like Empire Earth, Age of Empires, Supreme Commander, and The Oregon Trail, you will embark on an epic journey for survival that spans the ages. As a player, you will contribute to the progression and stories that encompass the era, the era around you, and the direction of the game as time moves forward. It isn`t one rain drop that initiates a flood, its many thousands.

•Gameplay Trailer I: June 17th 2015
•Environment Trailer I: July 6th 2015
•Gameplay Trailer II: July 15th 2015
•Closed Alpha: July 25th 2015
•Open Alpha: August 1st 2015

•Anticipated Rating: M for Mature out the gate.
•Post-Launch Agenda: E for Everyone version.
•Free for US, UK Military Veterans.
•Free for Disabled German Military Veterans.

•24 hour, 7 days a week continuous map.
•10,000+ Players Per Server.
•100+ Square Kilometer Map.
•Holiday Events
•Units work while you`re away.
•Men, Women, and Children.
•Historical accuracy emphasis.
•Unique Technology system.
•Unique Crafting and Equipment system.
•Diverse Economy.
•Full Dismemberment.
•Many, many more features.

Players will battle exposure, infection, a lack of technology, and hardships that can cast the environment into a dark-age. Each Tier involves something called a Paradigm Shift, a Formal Paradigm that encompasses the epic of the era. Epics are stories that societies tell themselves that encompass their world views. These Paradigms are in textual form, which advances both on an individual player level and reflects globally across the game environment. For the July 15th Release, you will play through the First and Second tier, receiving further tiers as we progress through the refinement process of our Work in Progress release.

Unlike most Tier/Era/Age based Real-Time-Strategy games, we`re moving away from `set` timespans. When you enter the game, you`ll have primitive technology to begin with just like everyone else regardless of global progression. As you expand, you`ll unlock further technology to aid you in your travels. Instead of having this `set` timespan, players will have a unique experience every time they enter a server. For instance, if Server A is more aggressive, a dark age will be incurred. If Server B is more cooperative, technology and trade will be abundant. On Server C it could be a mix of the two, with certain regions in constant conflict and one or two superpowers in the far off distance. Also, you progress individually, but can work cooperatively and form alliances or guilds.

ABD plays out like any other RTS, except this time, cooperation and unity is your best bet for survival. The days of killing everything and everyone are over, you`ll need each other to survive. Not only that, you`ll form developmental relationships with your civilization. Sending your minions in to die will have an effect on you, emotionally immersing you into the experience. The introduction to Women and Children is important, otherwise the 18-32 male only demographic makes players remorseless to their actions in games. You will absolutely encounter ruthless players, but this feature will unify the gaming community in the conquest for the greater good to triumph the evils of the almighty player.

W.I.P. (Work in Progress) Development Plan.

*ATTENTION ABD PLAYER*
We will be incorporating fixes and balancing during the W.I.P. process from start to finish, you, the player have the power to change the game as we progress. Send an email to Support@GagAMaggotEnt.com with your question, comment, concern, or suggestion - they will be read, and they will be replied to.
-------------------------------------------------------

Stage I:
Description: In Stage I we are going to be balancing server load, population, and working out any issues that arise with an intial launch. The first couple of weeks are always difficult, at least for an MMO, so during Stage I we will be spending a huge amount of time and resources stabilizing the client. During this time, we will probably be changing around the interface and making some subtle changes based on functionality.

Estimated Completion Date: August 15th - August 30th.

Stage II:
Description: In Stage II we`ll be phasing in the third(3rd) tier, ramping up some features, and continuing to balance gameplay based off of feedback we get from the community.
Estimated Completion Date: September 1st - September 15th.

Stage III:
Description: Stage III involves opening up the fourth(4th) and fifth(5th) tier, unlocking the rest of the playfield, then expanding out to the community here on Steam. We`ll be doing testing on the tiers and on the map for at least a month.
Estimated Completion Date:September 16th - October 15th.

Following stages are yet to be determined, there is a lot of work involved with balance and networking in the first couple of months. Times, dates, or content may change, but for the most part we are looking to complete these stages earlier than the above listed dates. Once we have the opportunity to enable pre-orders, we`ll be able to hire more employees` which will also increase the speed of what we can accomplish and how quickly. We have a very solid base to build off of, our framework has turned out better than we could have possibly imagined.

We are incredibly excited to enter the Steam Greenlight process, and we can`t wait to see your reactions!

Thank You,
-Robert Bonner
Producer of ABD
G.A.M. Entertainment
Prós & Contras
Prós
Não encontramos pontos positivos.
Contras
Não encontramos pontos negativos.
Avaliações sobre o ABD: A Beautiful Day - Steam