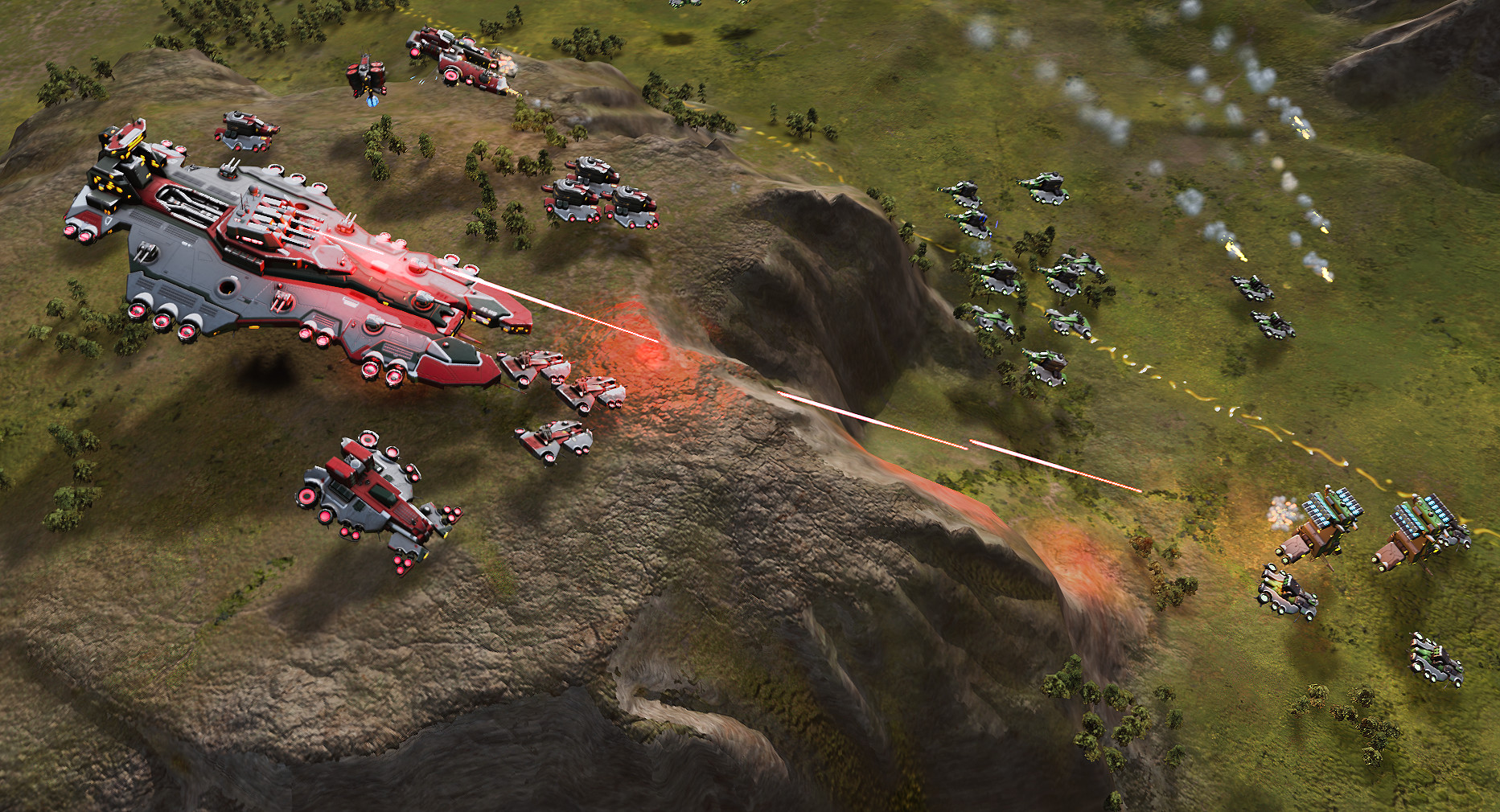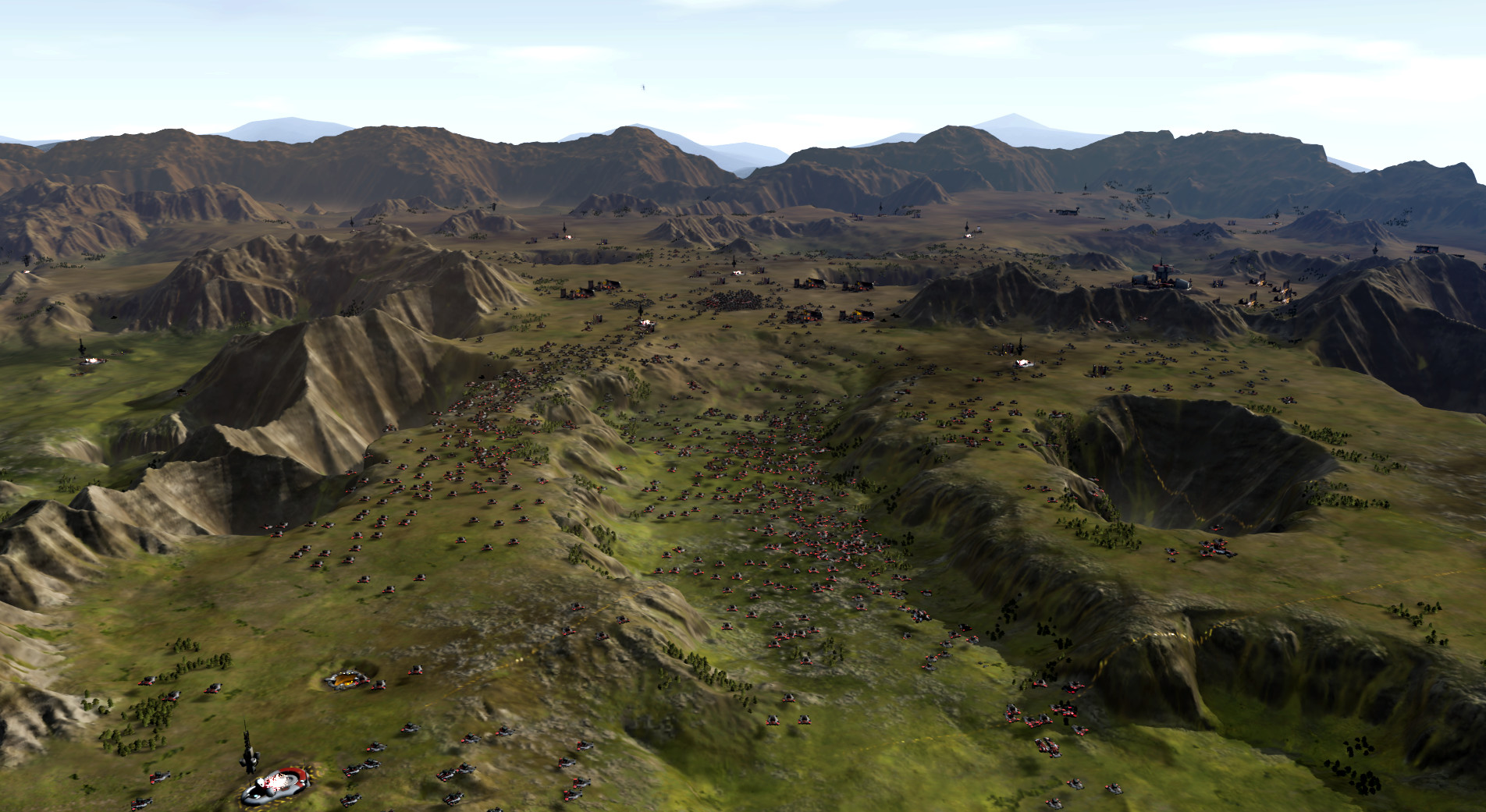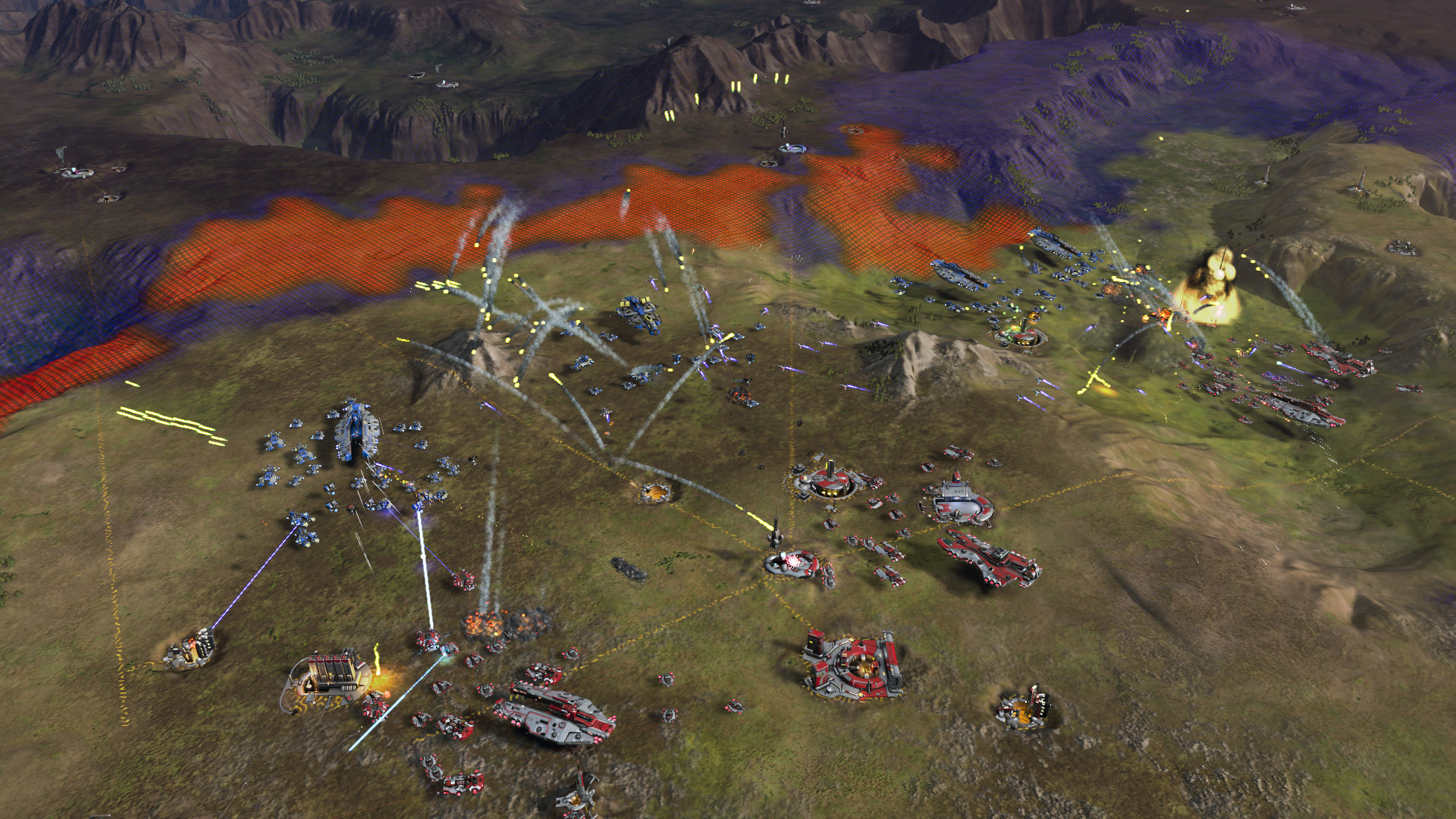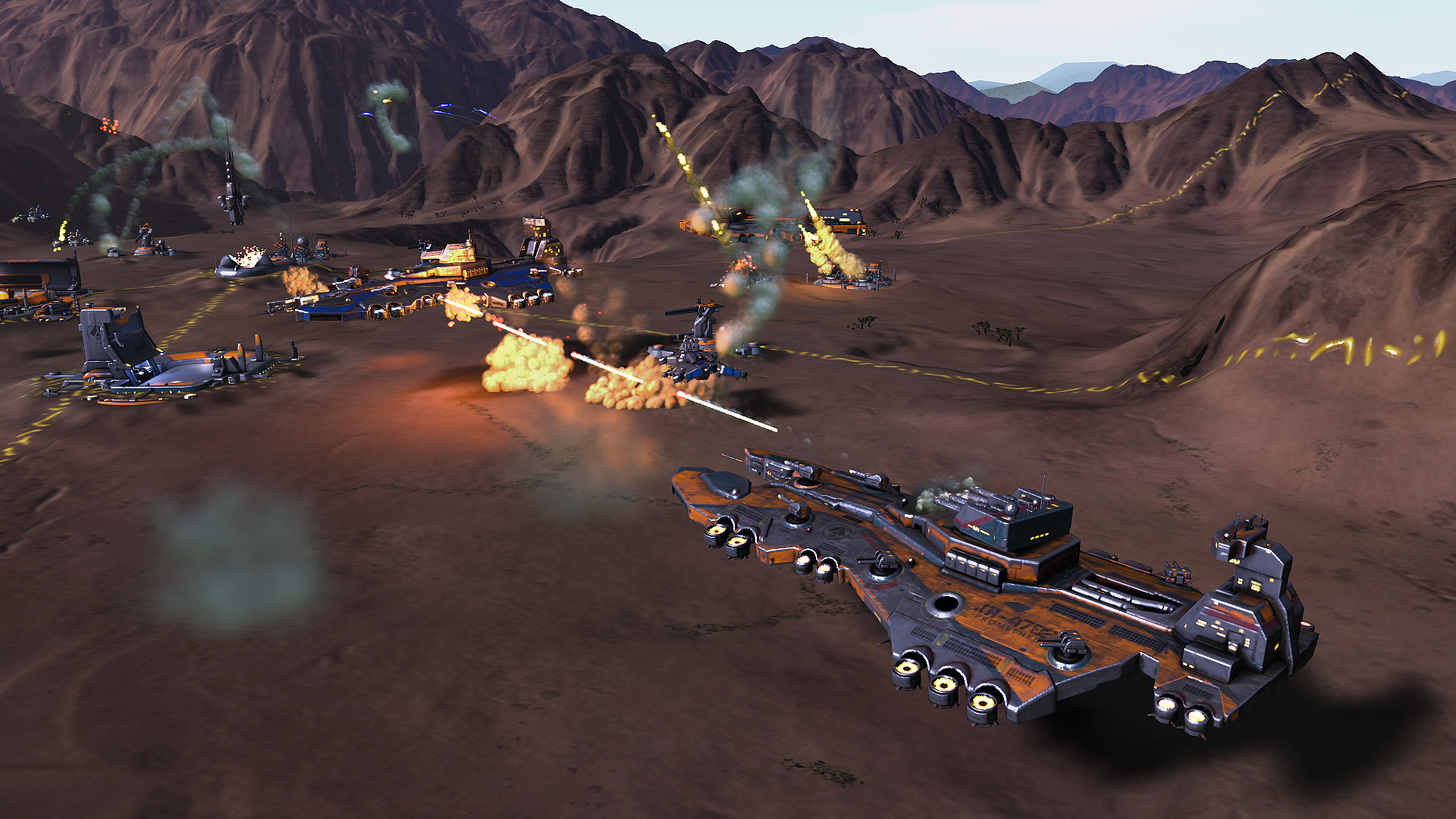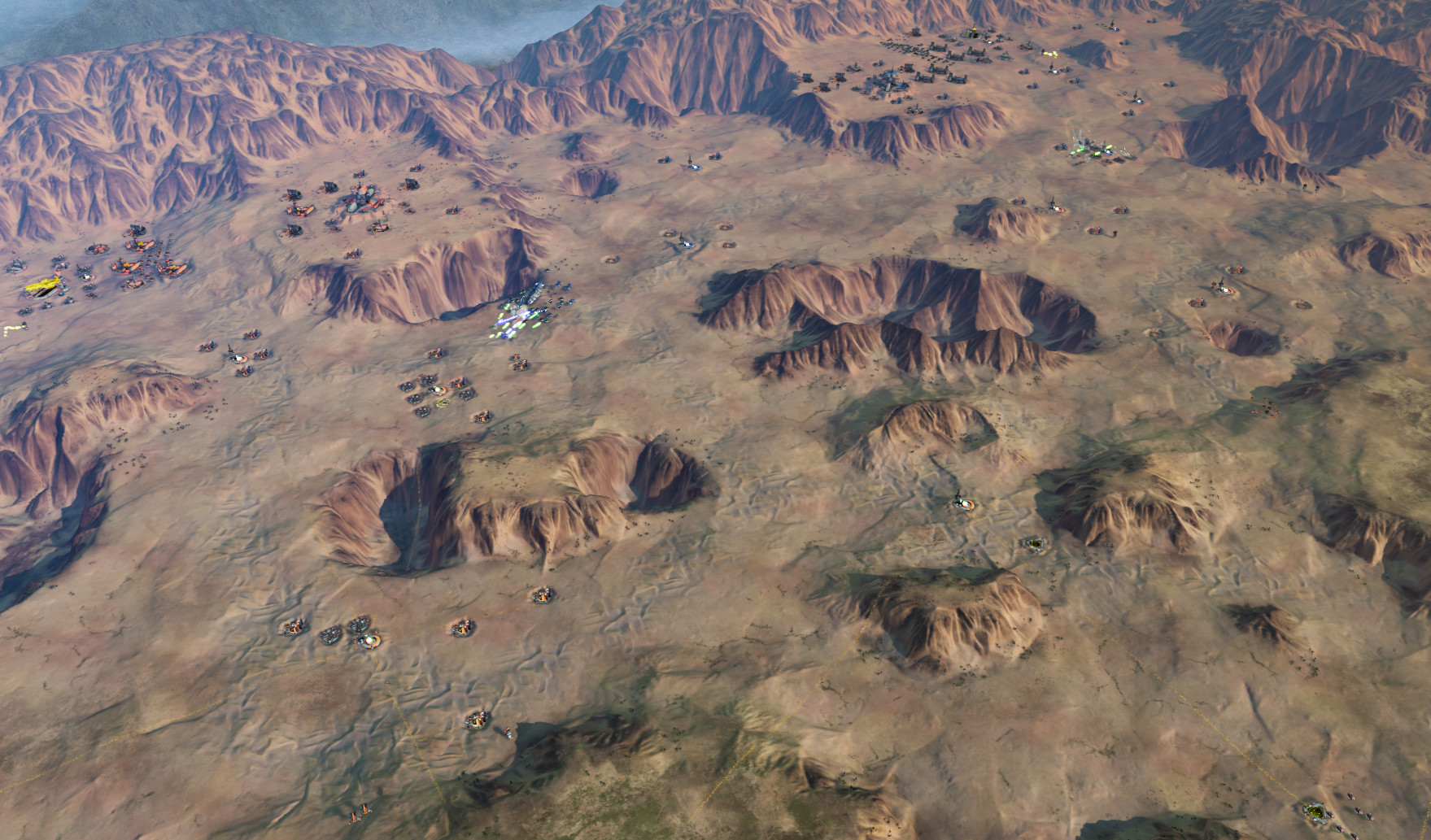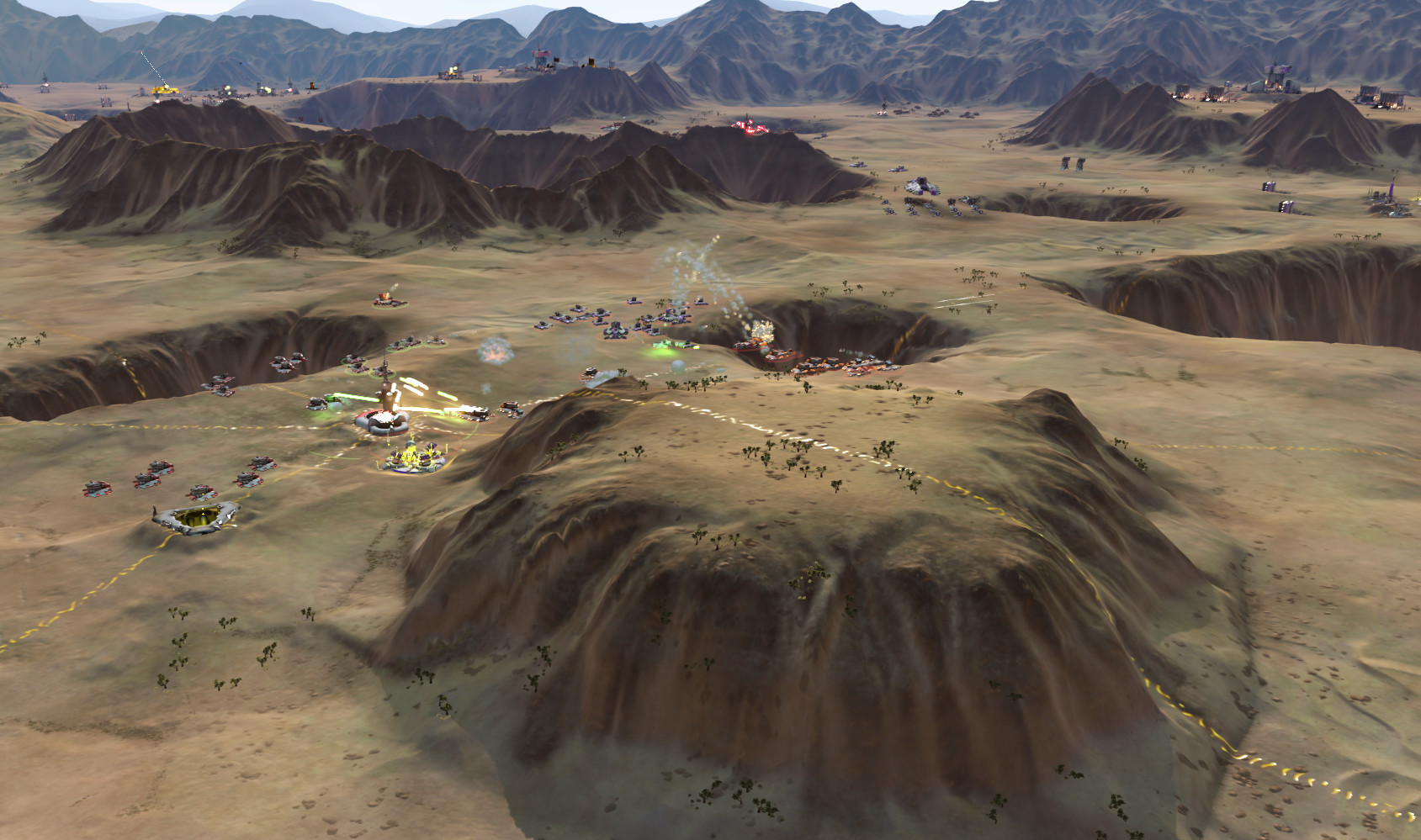 Descrição
We`re looking for brave soulsThis pre-beta requires very high-end hardware and should o...
We`re looking for brave souls
This pre-beta requires very high-end hardware and should only be joined by people with substantial technical expertise and experience in real-time strategy games.

These builds are buggy, gameplay is very incomplete and it`ll probably kill your pets.

If we haven`t scared you off yet, what we are looking for are players who want to provide feedback and suggestions on game features such as balance, user interface, zoom-out maps and DirectX 12 compatibility.
Sobre o jogo
Take command of the resources of an entire world to build up massive armies, research new technologies and annihilate all those who stand in your way in this new, massive-scale real-time strategy game.
With the unparalleled power of the world`s first native 64-bit real-time strategy game engine, Ashes of the Singularity allows for maps of unprecedented size and details.
Over the course of the war, the player will construct thousands of units. These units have details that are normally reserved for games with only a few active units. Huge, kilometer-long Dreadnoughts can have a half dozen turrets, each with their own firing solutions. Smaller units will intelligently target units based on true line of sight physics. That`s right, every unit`s vision is based on line of sight, instead of radial fog of war.

While Ashes has a strong multiplayer feature set, it includes what is arguably the most sophisticated AI engine ever devised for a real-time strategy game. Ashes of the Singularity requires a minimum of 4-cores on your CPU. In exchange, players get an AI that can create complex strategies that can play by the same rules as you do providing a level of challenge never before seen in a single player RTS.
Compete in ranked games against strangers or set up custom, un-ranked competitive or cooperative games with friends. A worldwide ranking system lets players find where they stand in comparison to other players.

Games are won or lost based on your strategy not how fast you can click. Deciding what technologies to research, where to send armies, managing your economy, determining what units to construct are critical for victory.
As the conqueror of an entire world, you will be battling on multiple fronts with multiple armies. Scouting your opponent`s strategy, determining their priorities, tracking where they are and capturing strategically vital resources lead to victory.
Development Roadmap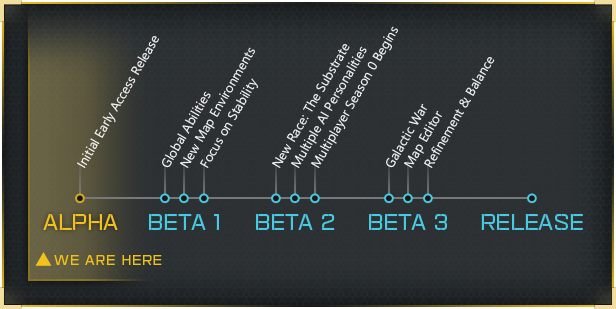 Prós & Contras
Prós
Não encontramos pontos positivos.
Contras
Não encontramos pontos negativos.
Avaliações sobre o Ashes of the Singularity - Steam