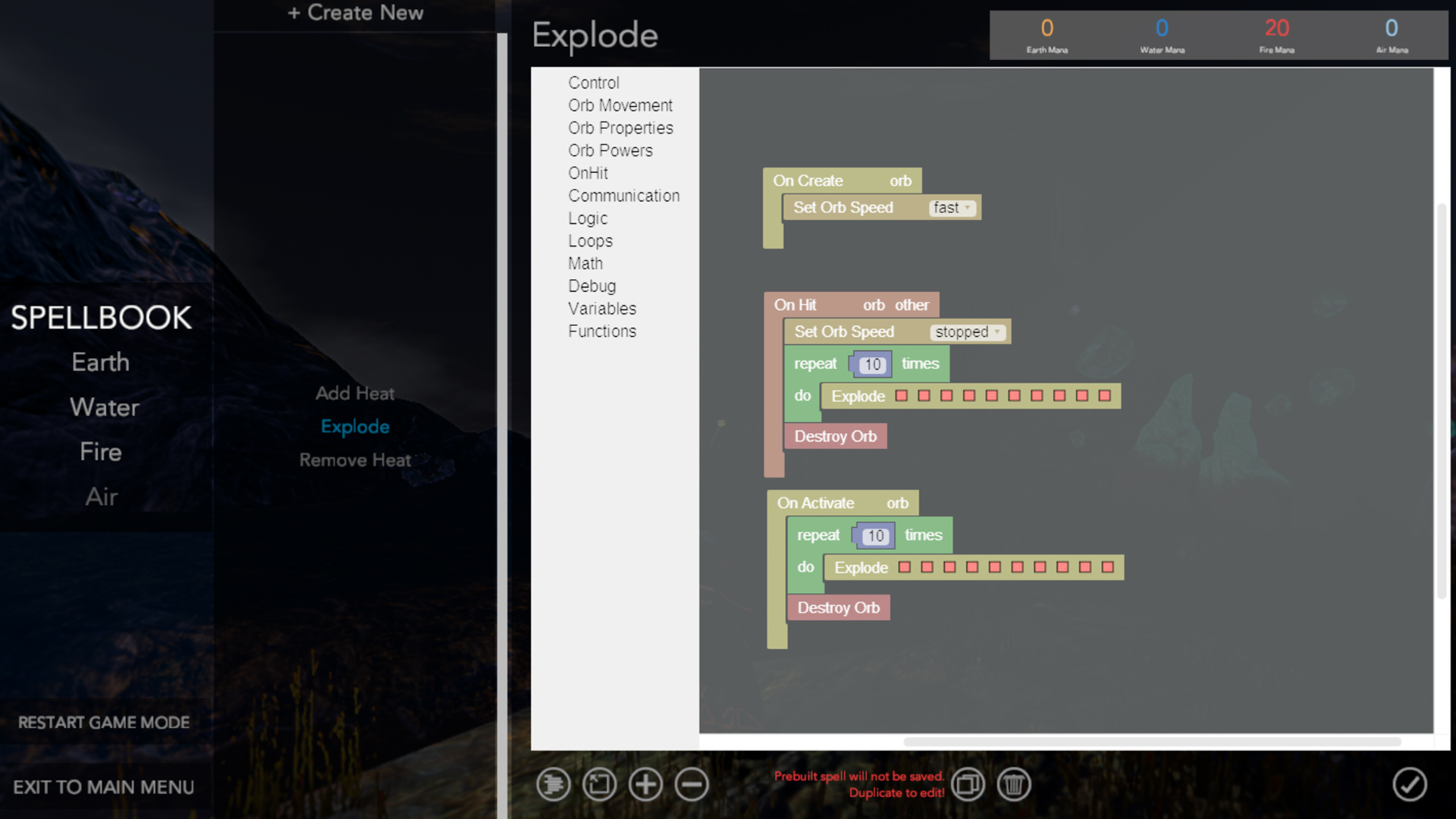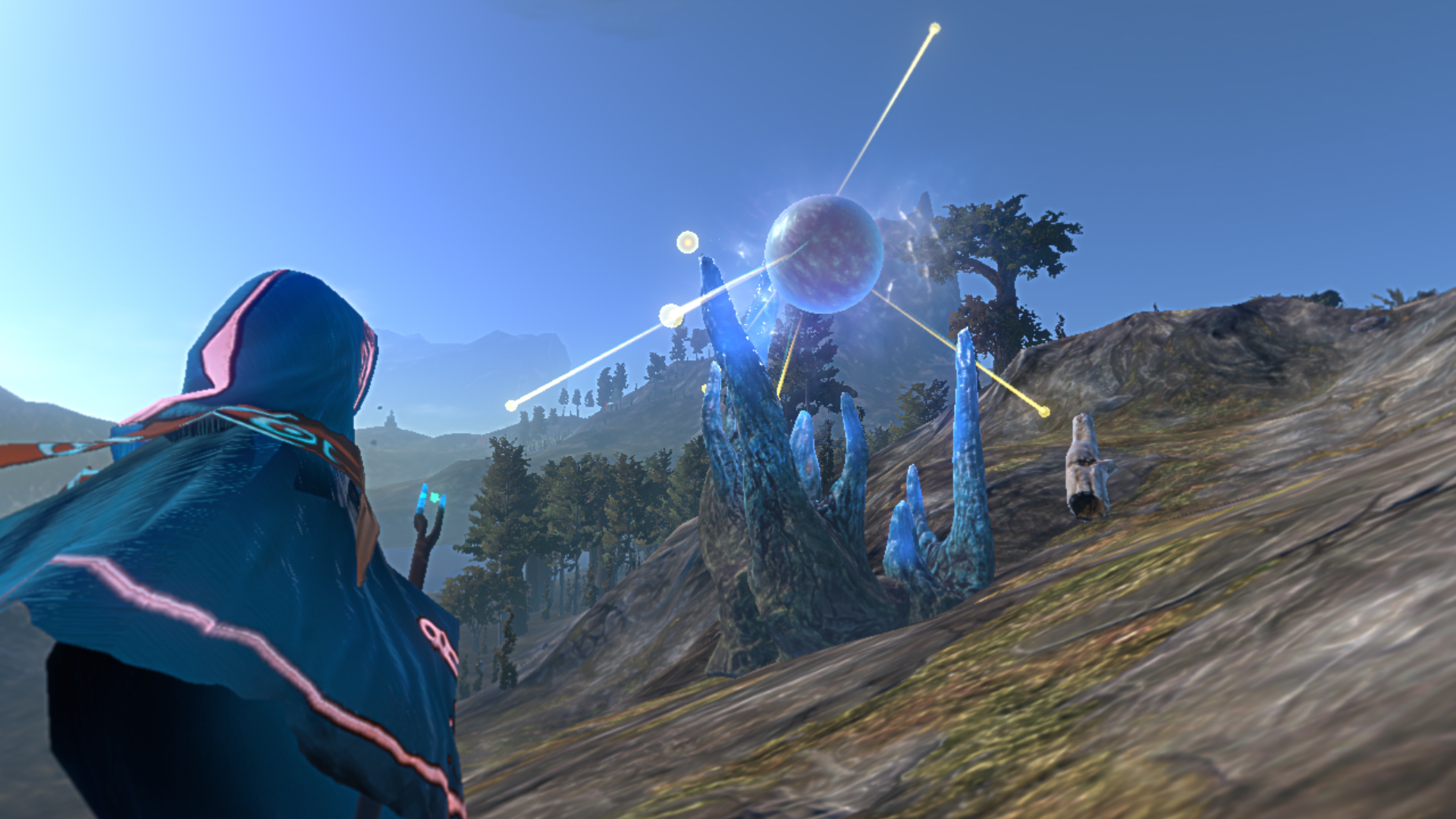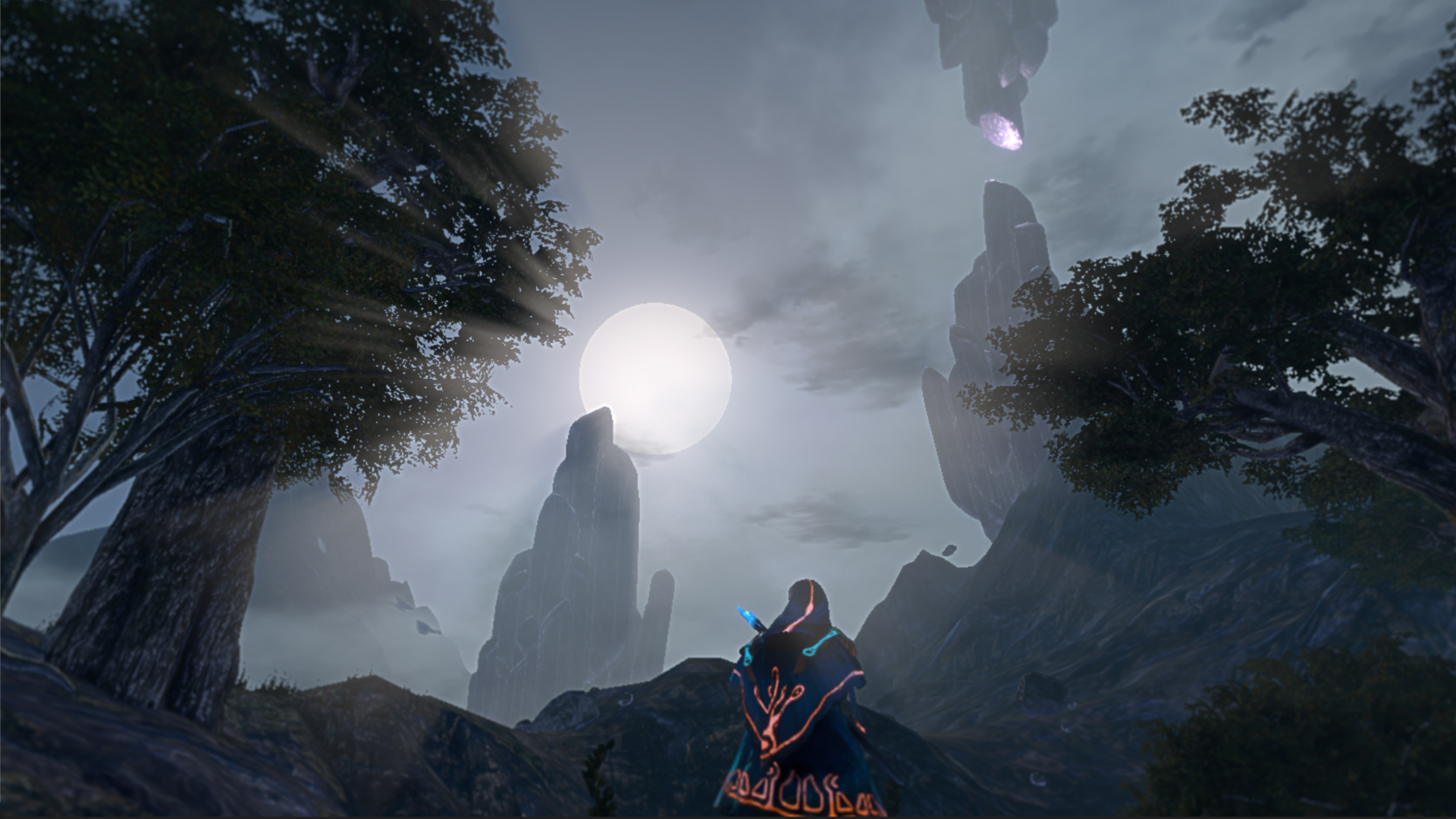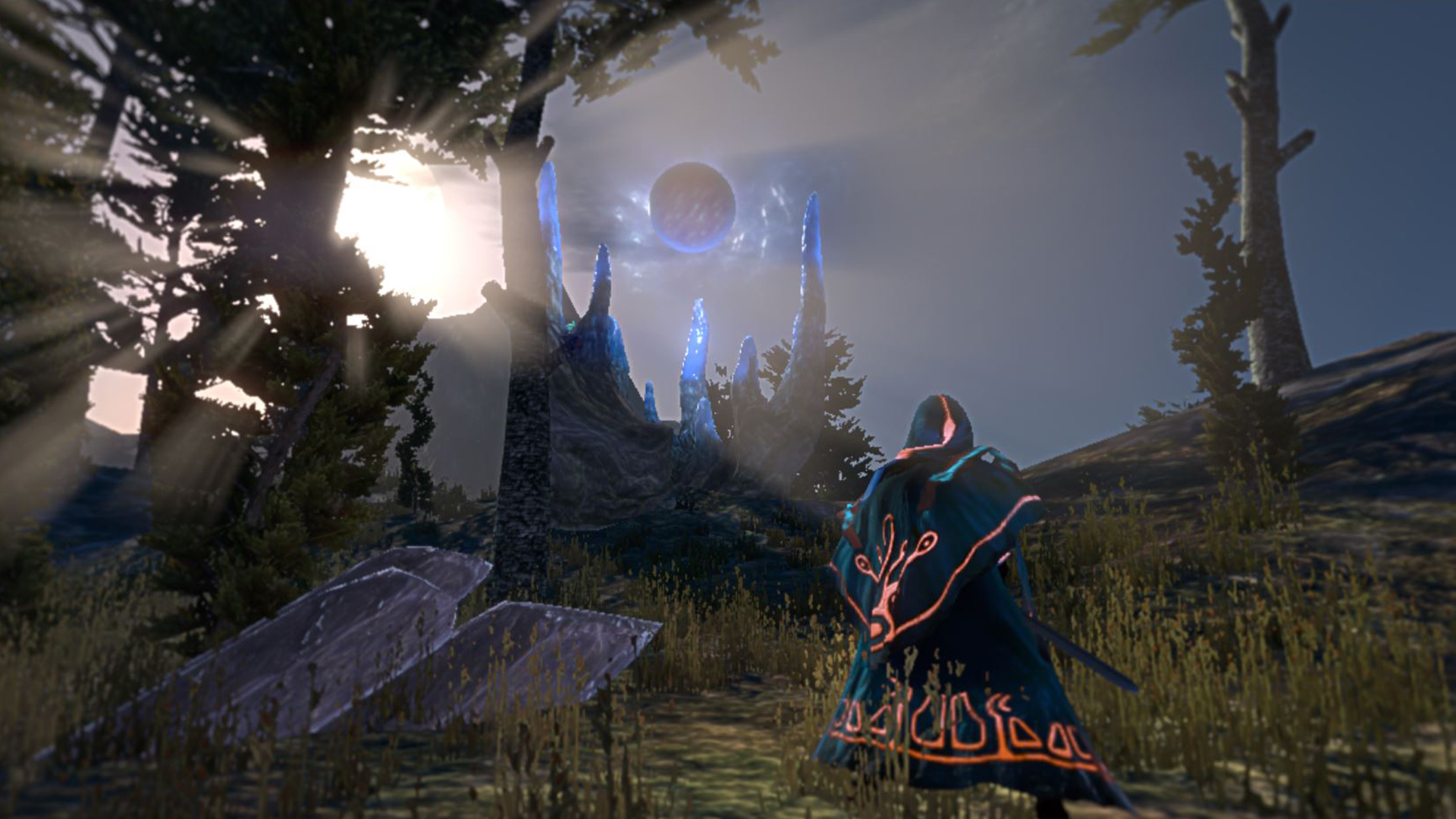 Descrição
This game is in Early Access, so not all planned features have been implemented. The cu...
This game is in Early Access, so not all planned features have been implemented. The current version includes single player game modes with Earth, Water, and Fire magic only.

---

When we were young, wizards like Gandalf and Dumbledore struck a chord in our minds. We spent hours pretending to be wizards and casting epic imaginary spells. Now, we want to bring that kind of creative freedom to video games. Instead of giving the player pre-packaged spells, CodeSpells allows you to craft your own magical spells. It`s the ultimate spellcrafting sandbox.

What makes it all possible is code. The game provides a coding interface where you can specify exactly what your spells will do. This interface is intuitive enough for individuals (young and old) who have never coded before. But skilled coders will also enjoy using their coding skills in new and creative ways! Even children can use this interface to make mountains out of the terrain, make an impenetrable force field around yourself, or even make a golem creature out of the surrounding rocks. The sky is the limit!

PLANNED FEATURES:

* Spell-crafting sandbox: Craft and test your spells on the surrounding landscape - lift rocks, whip a river up into a tornado, anything! The spells are cooler spells than in any video game to date -- because you and the rest of the CodeSpells community have complete control over them. If you`d rather use "boxed" spells (maybe for inspiration before designing your own spells) these will be available too!

* Unlimited creative expression: With 4 different elements (earth, fire, water, air) and the ability to combine those elements in complex ways, the number of spells you can create is literally infinite.

* Learn some coding: If you already know coding, great! If not, CodeSpells uses an intuitive drag-and-drop language that even children can use. It`s the coolest way to learn one of the world`s most valuable skills.

* Share spells with friends (Coming Soon): As soon as you create a new spell, send it over to your friends for them to try out! CodeSpells will have community forums where users can show off their favorite spells with other wizards or work collaboratively on spell projects.

* Play Online (Coming Soon): Create new game modes to play with and against your friends. We`ll give you the tools to make anything from a survival game to a new magic-based sport!
Prós & Contras
Prós
Não encontramos pontos positivos.
Contras
Não encontramos pontos negativos.
Avaliações sobre o CodeSpells - Steam