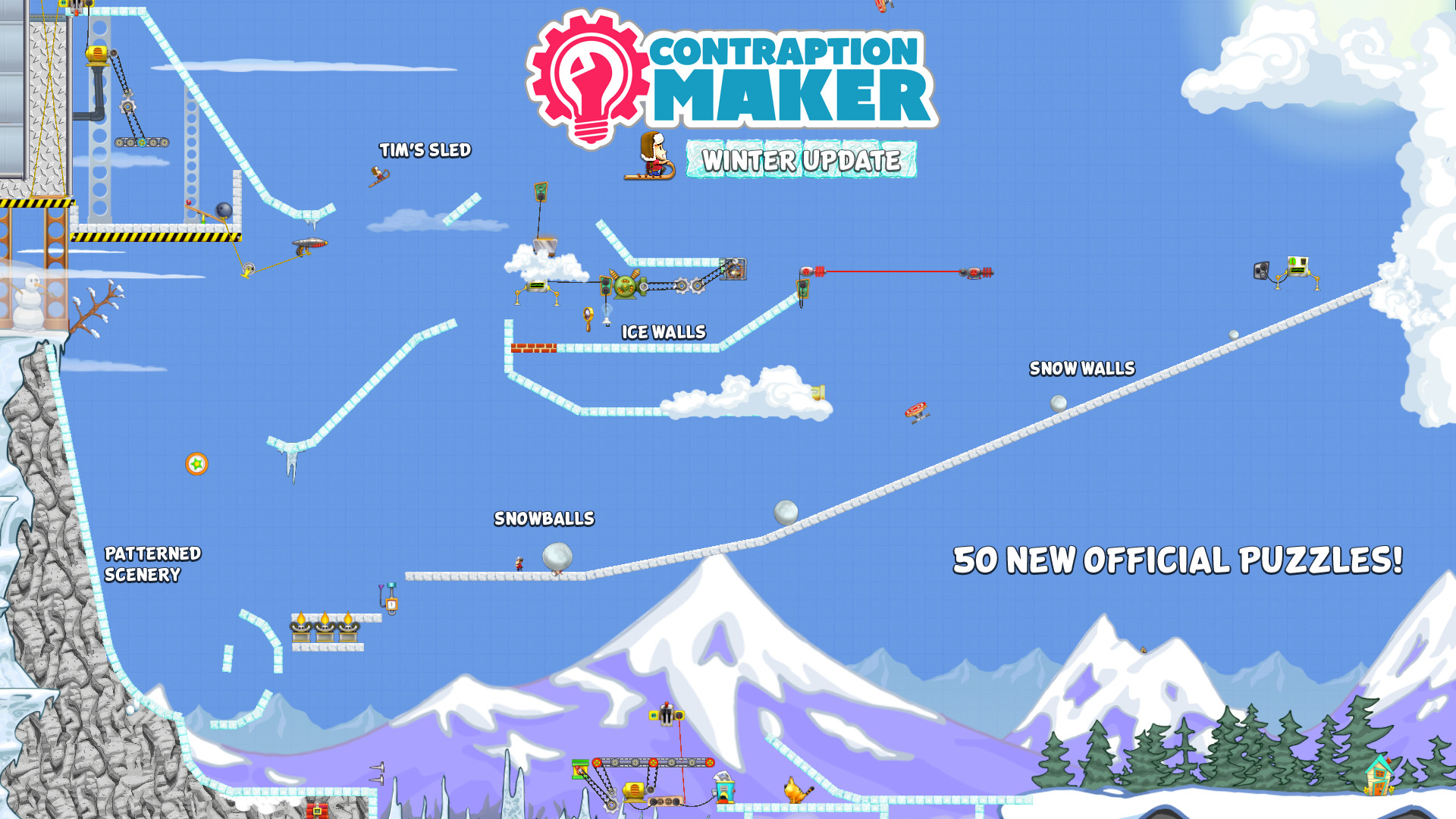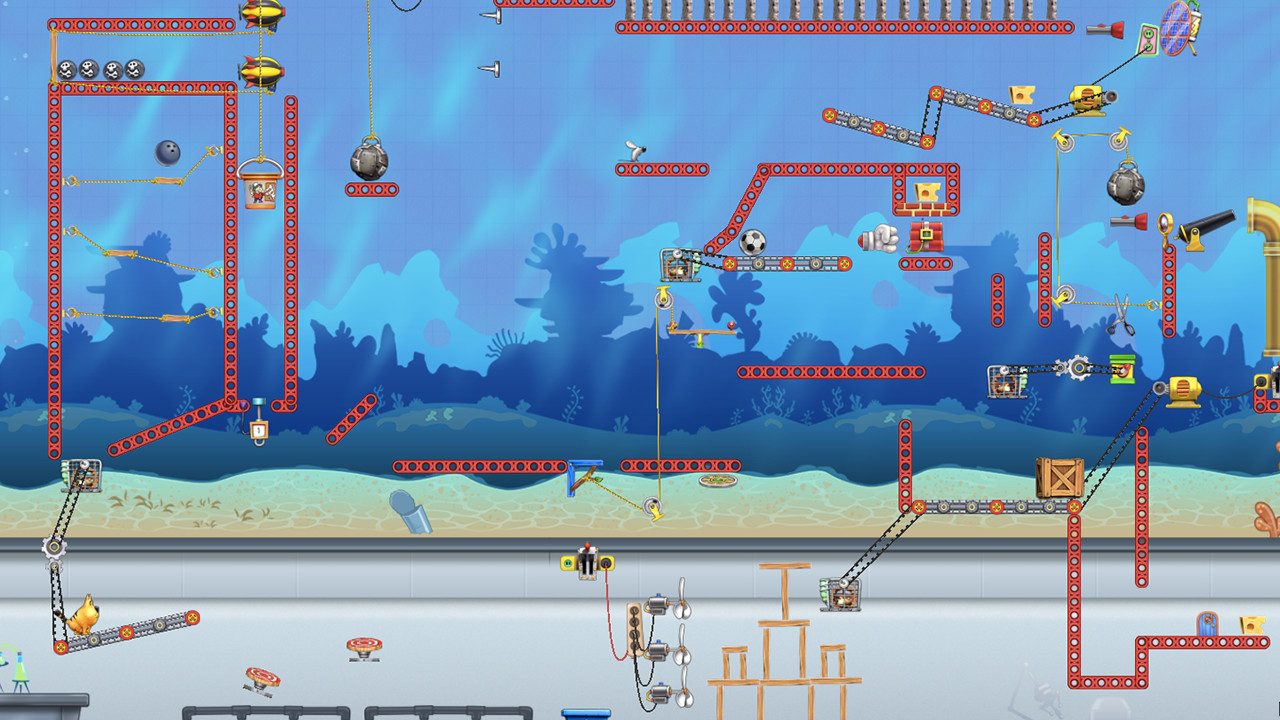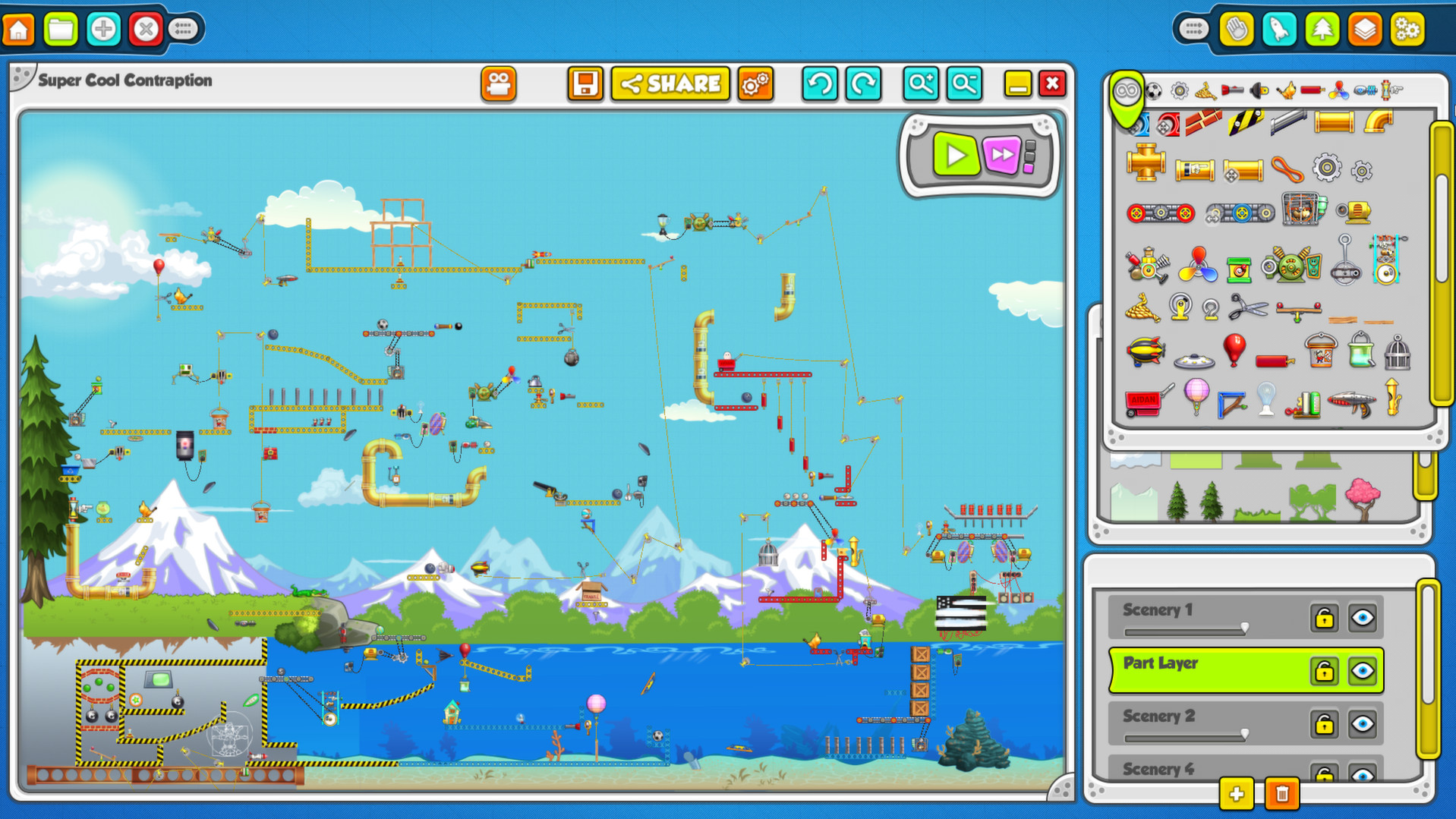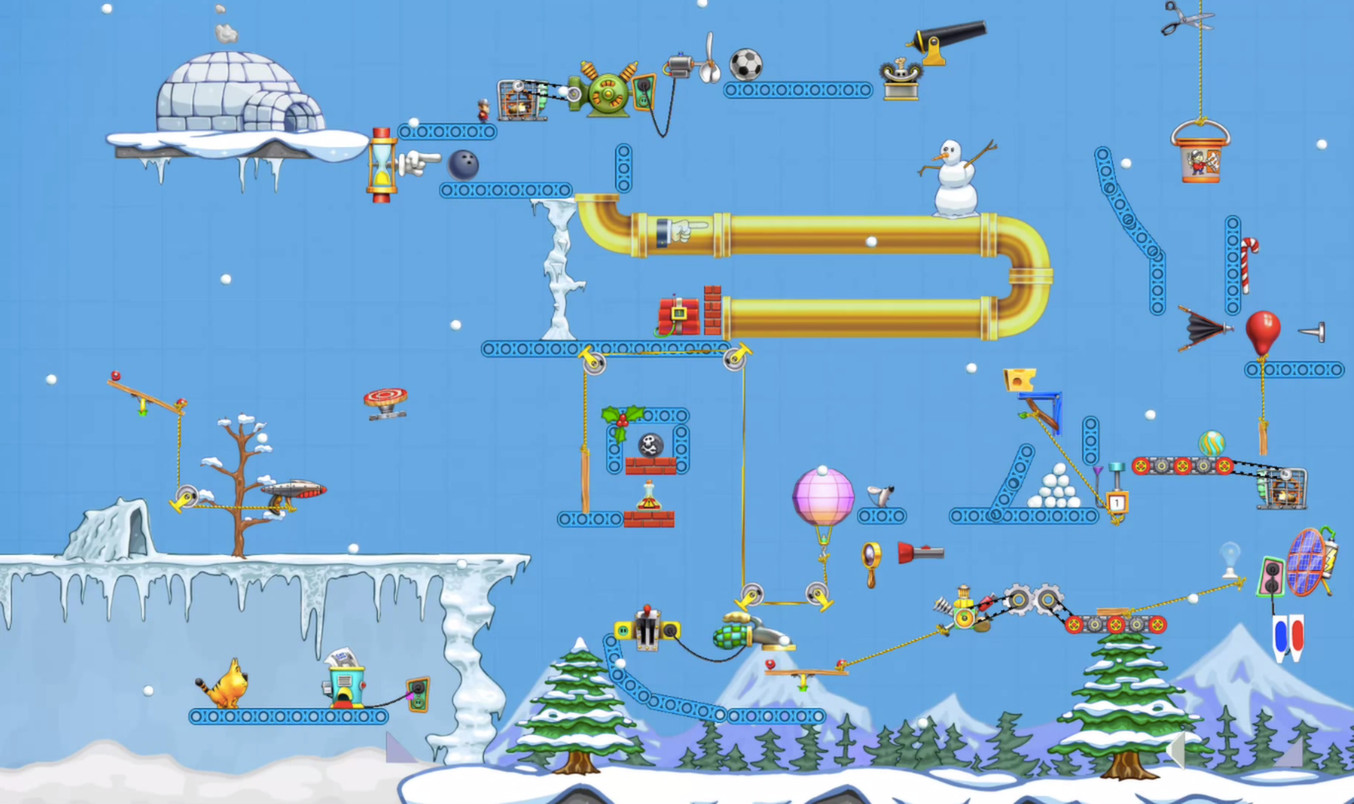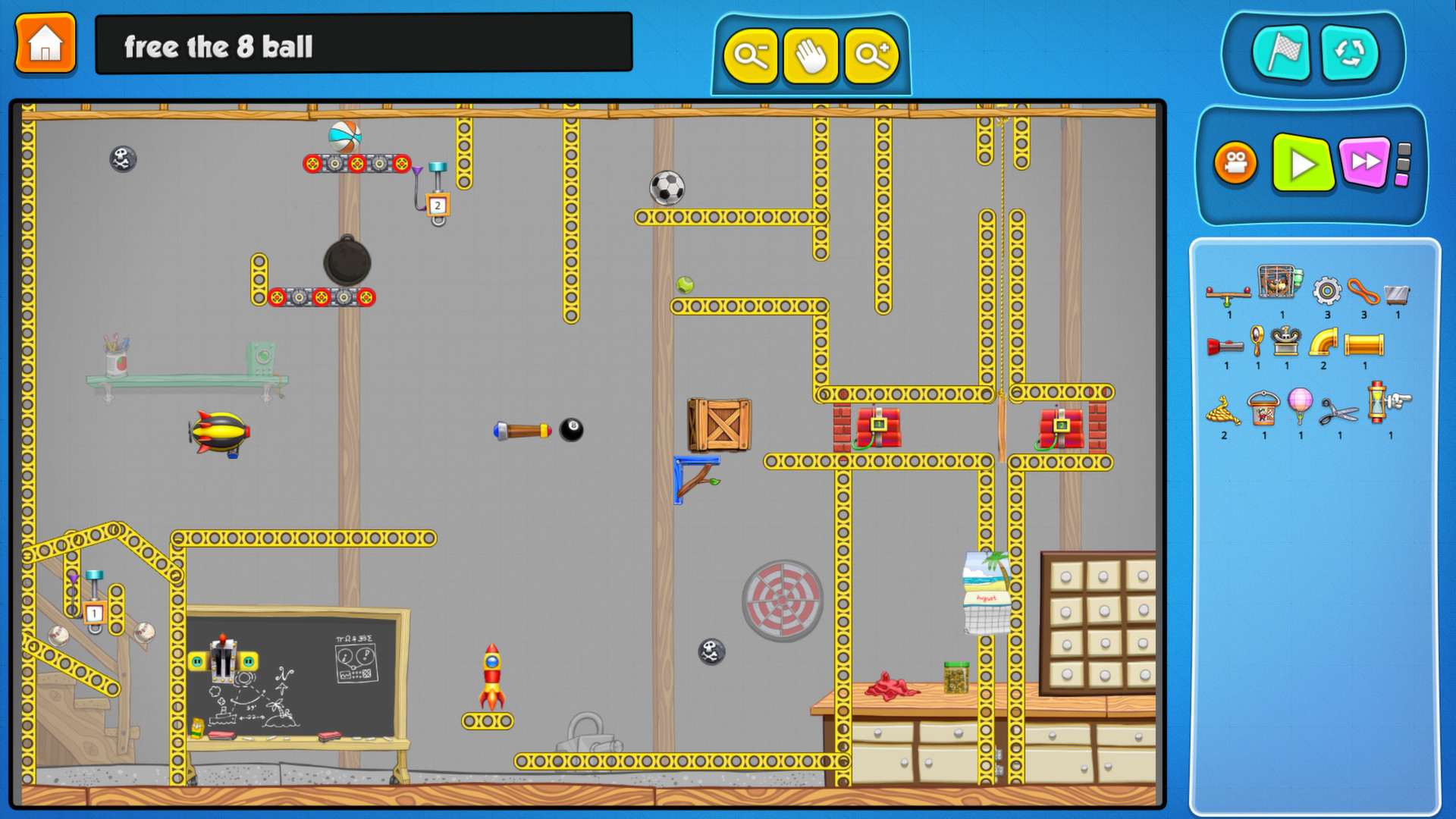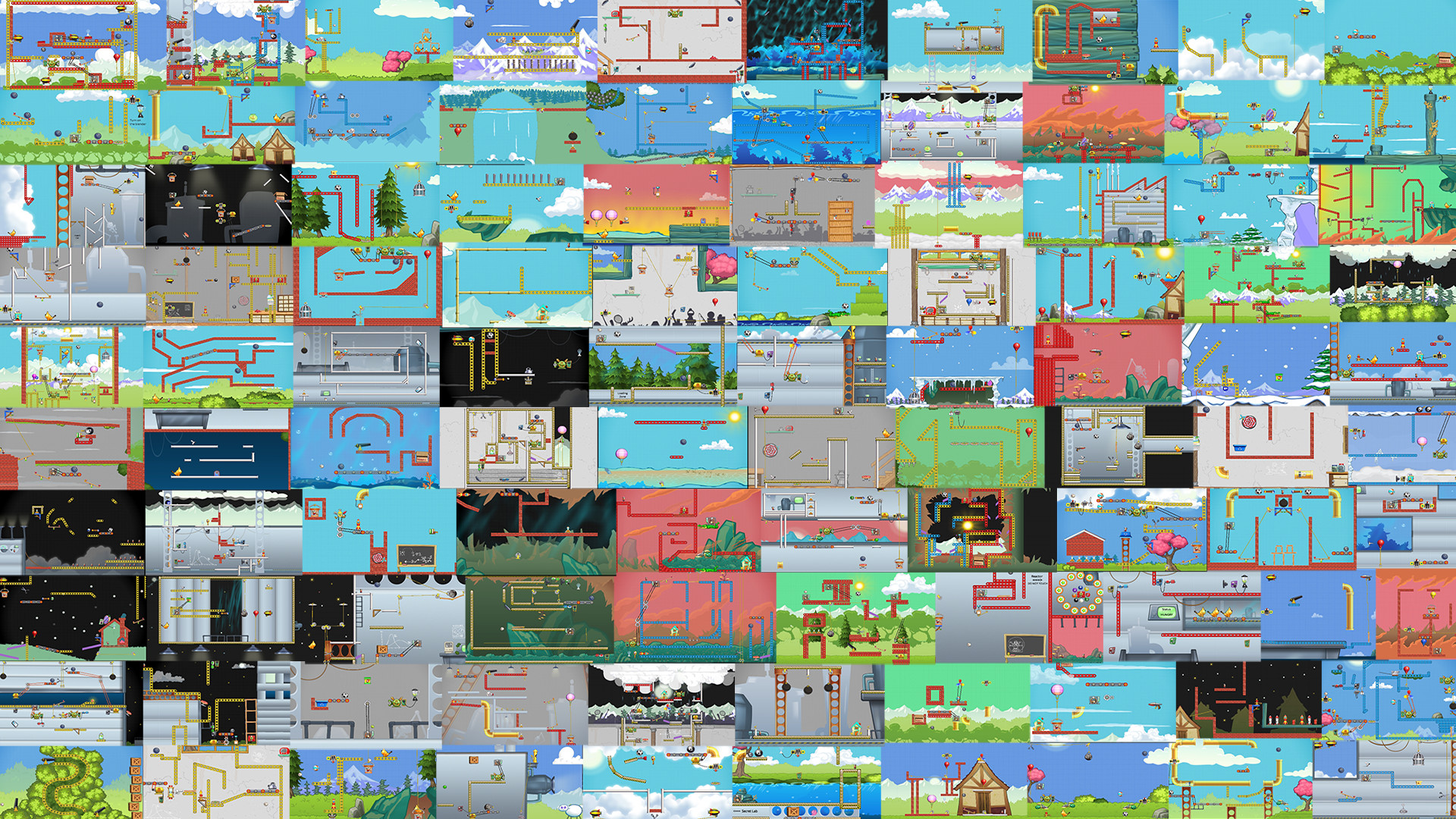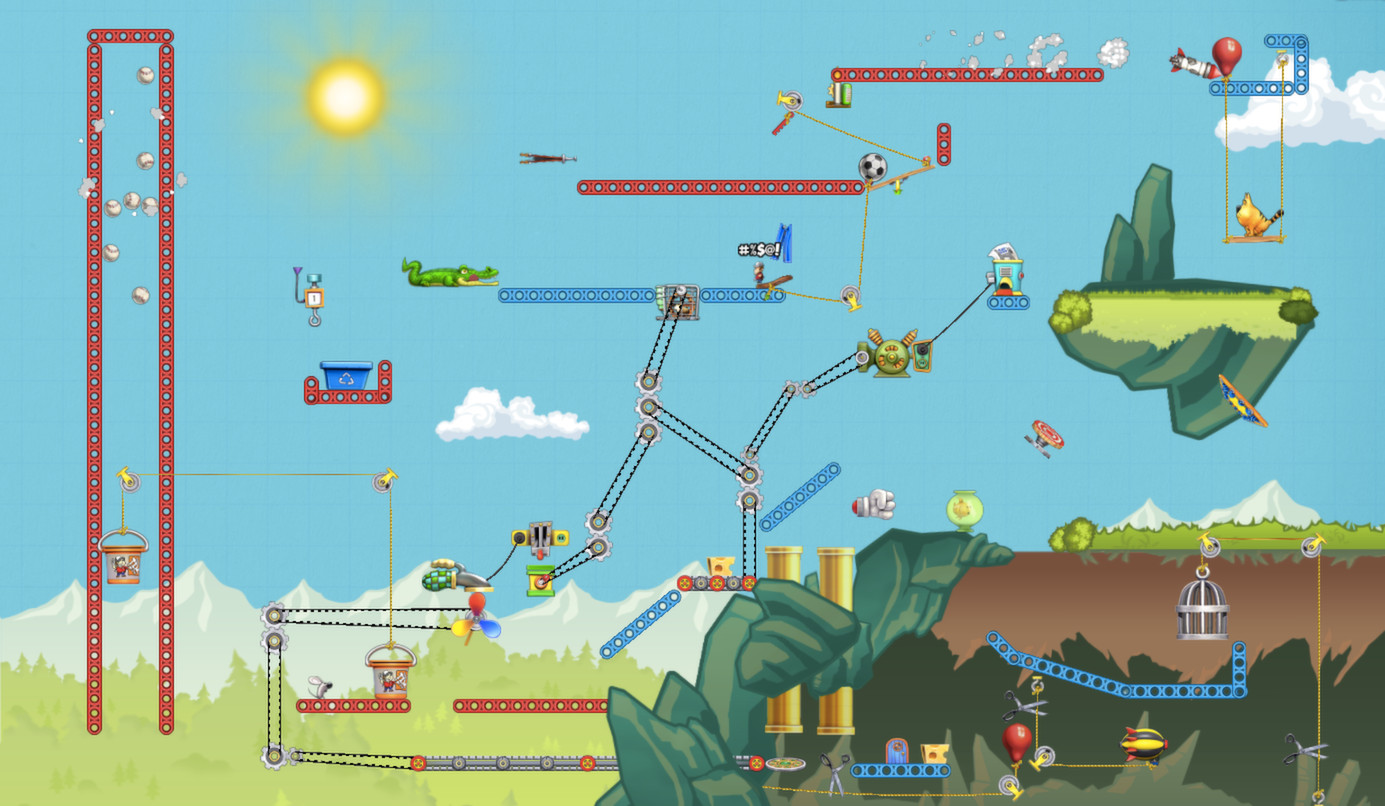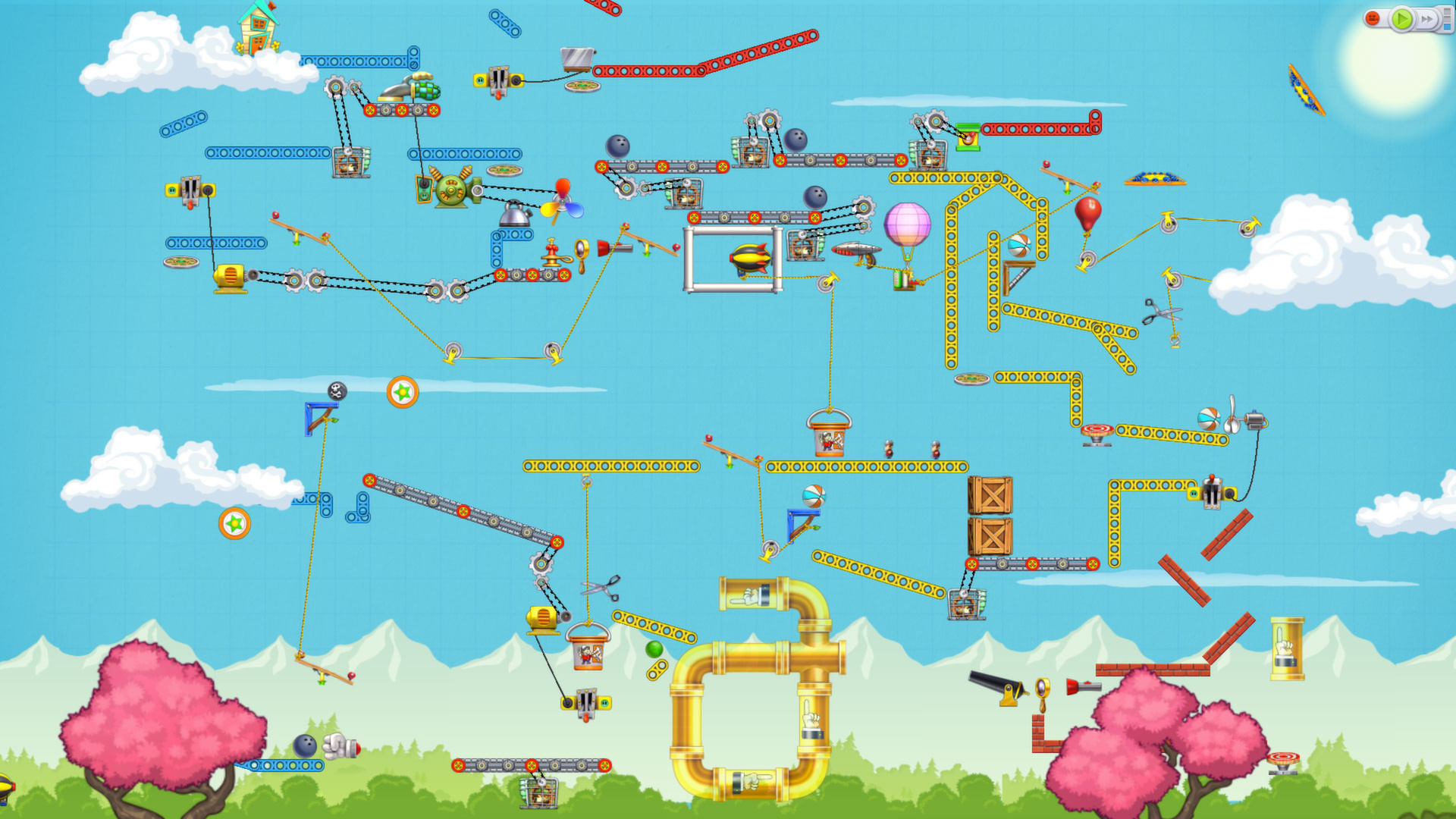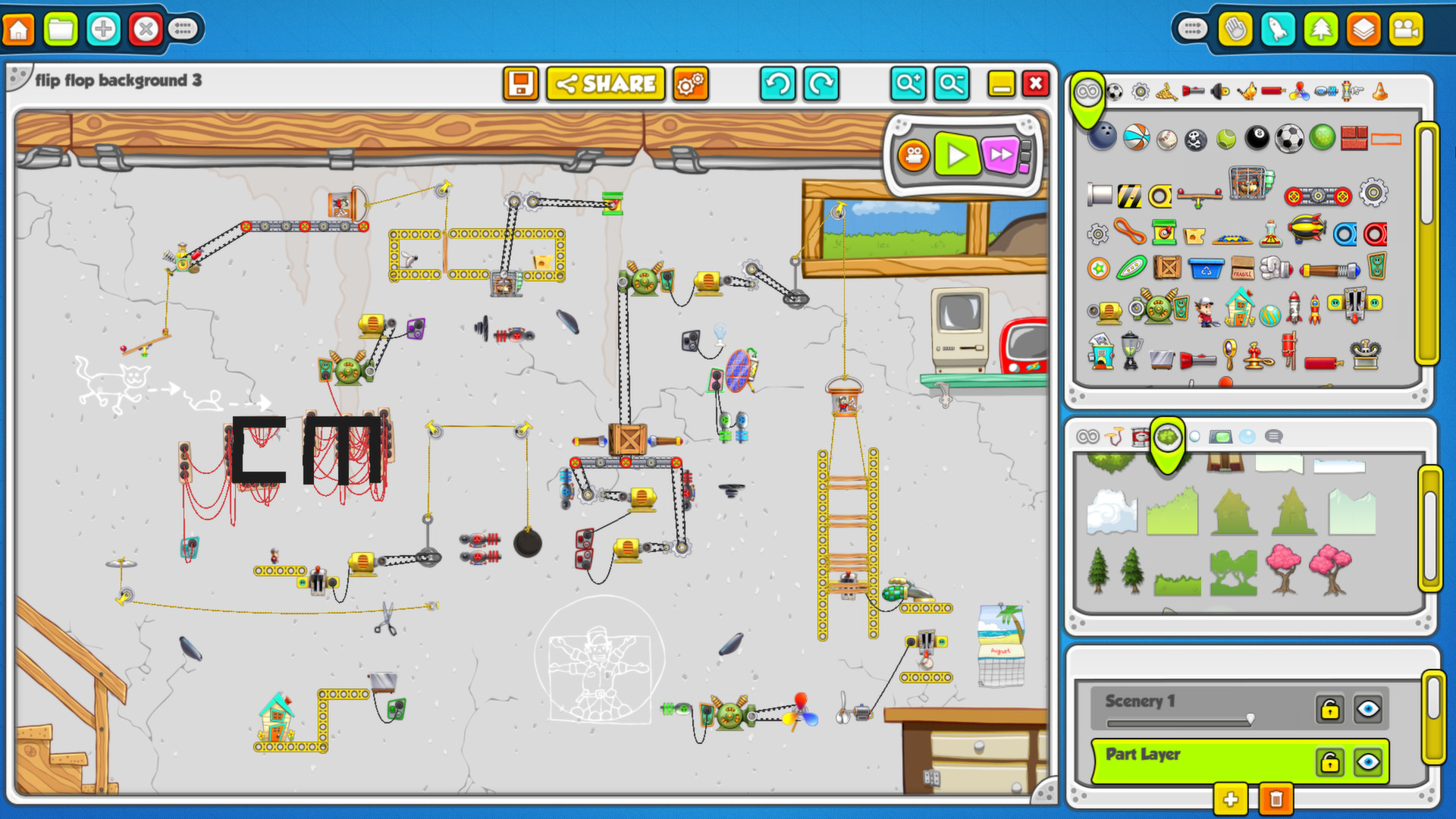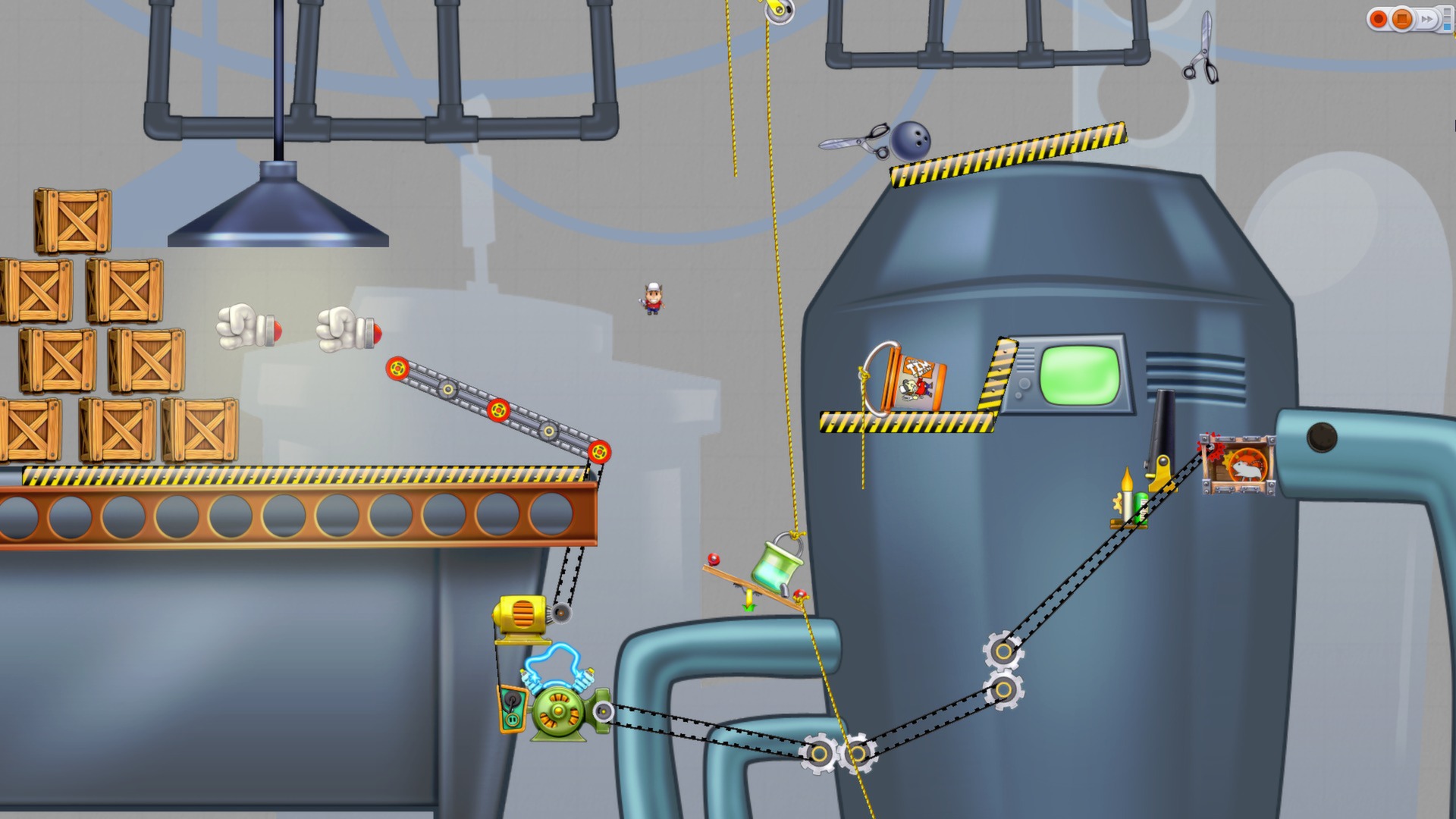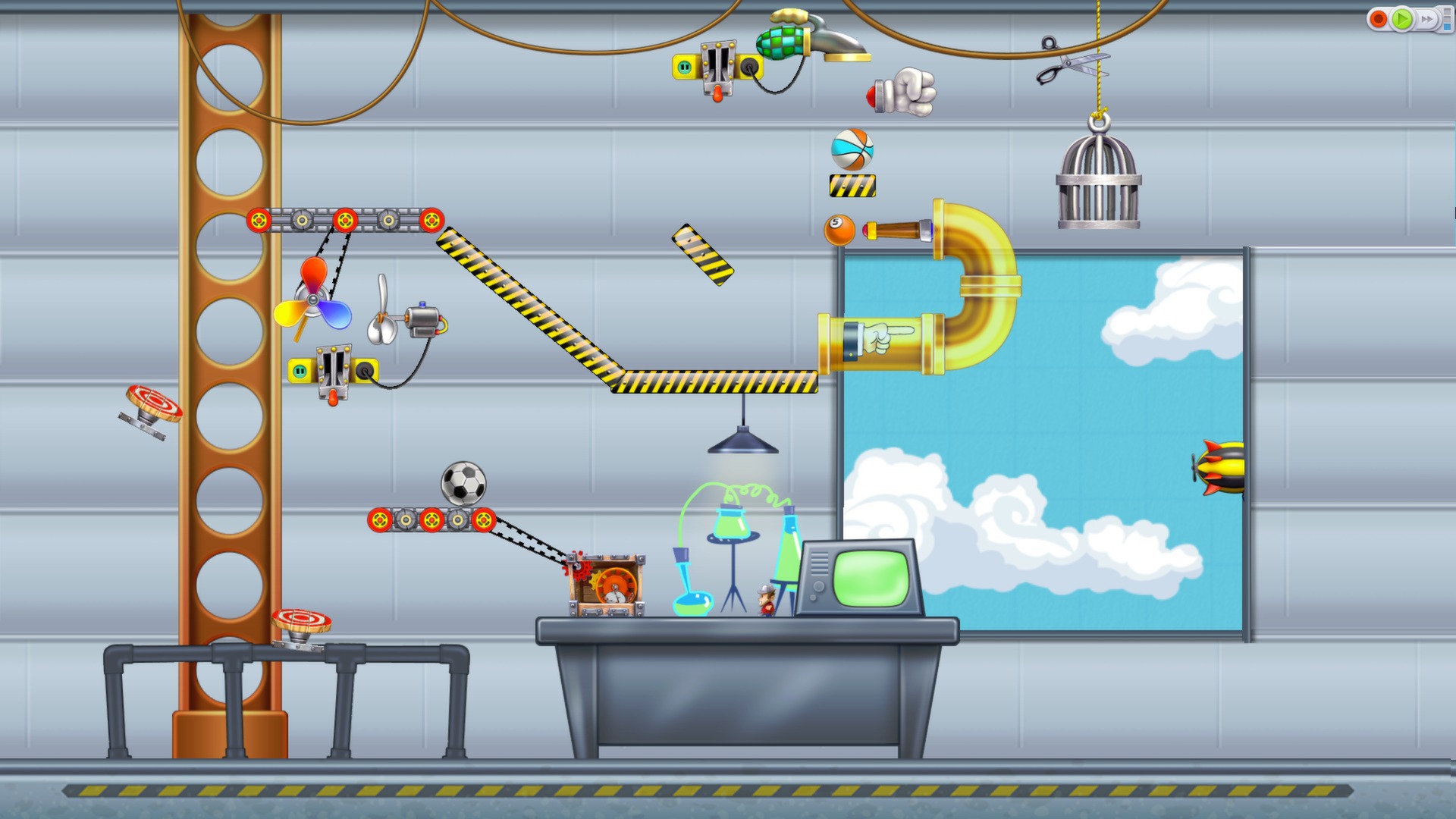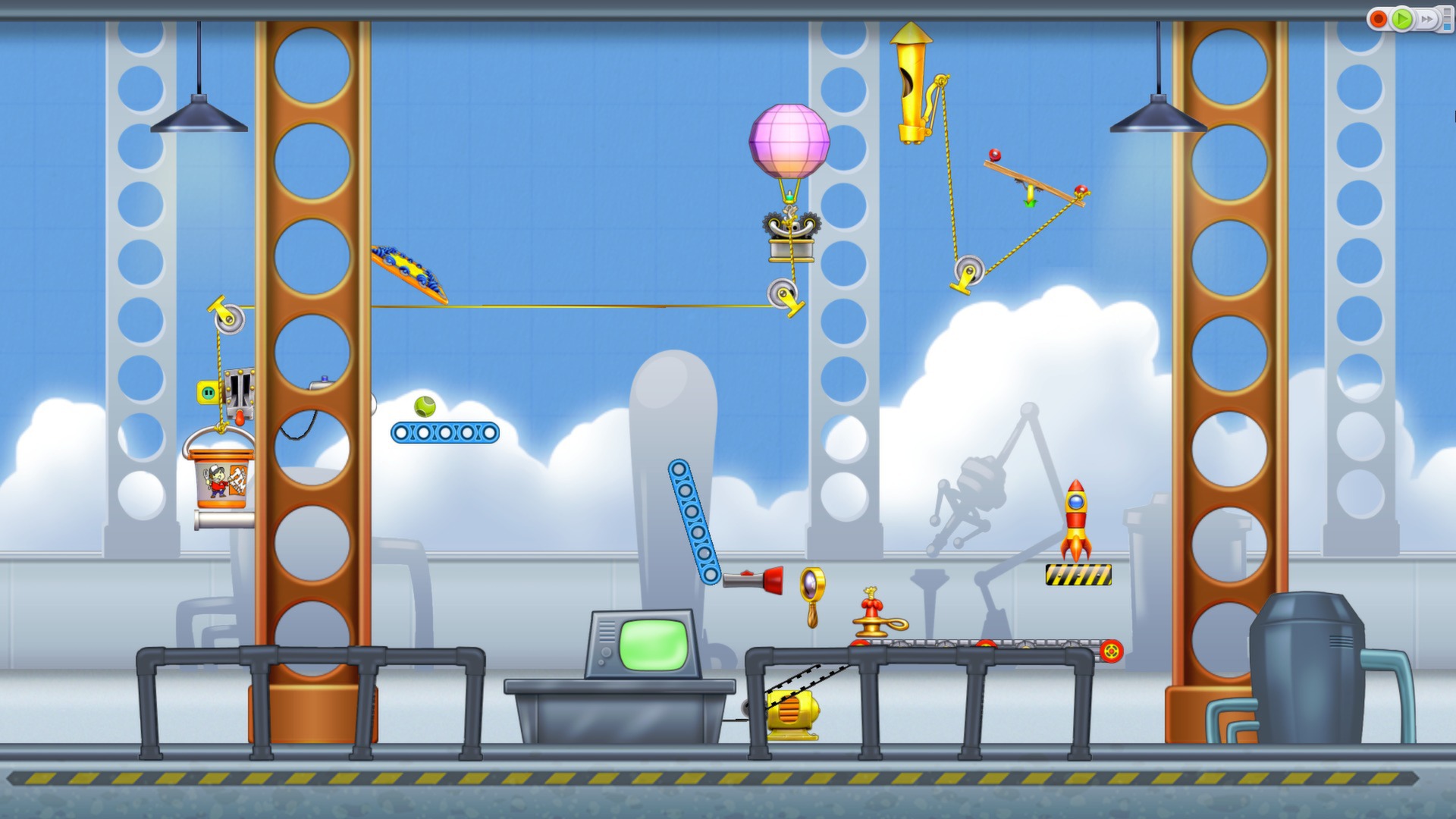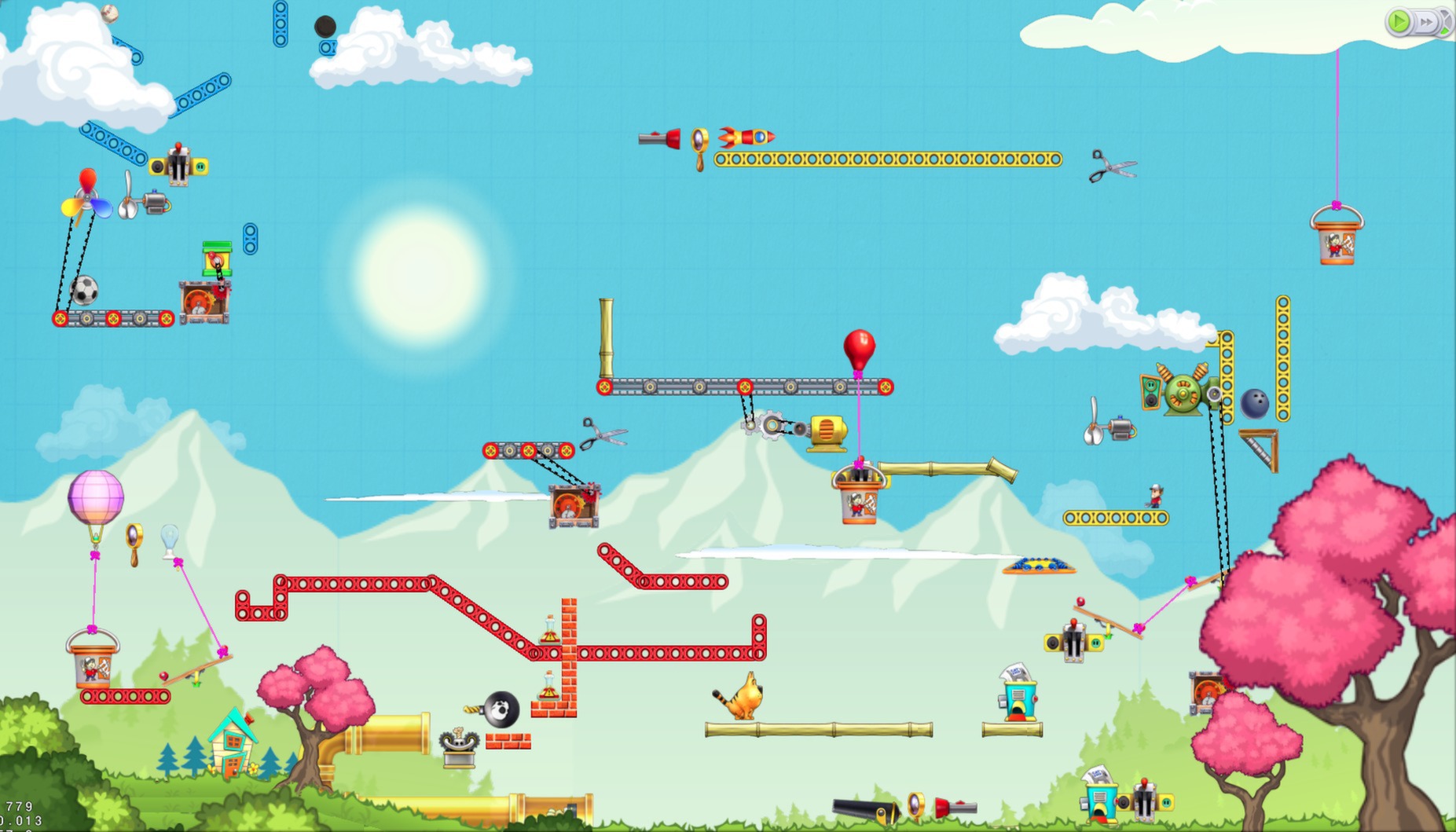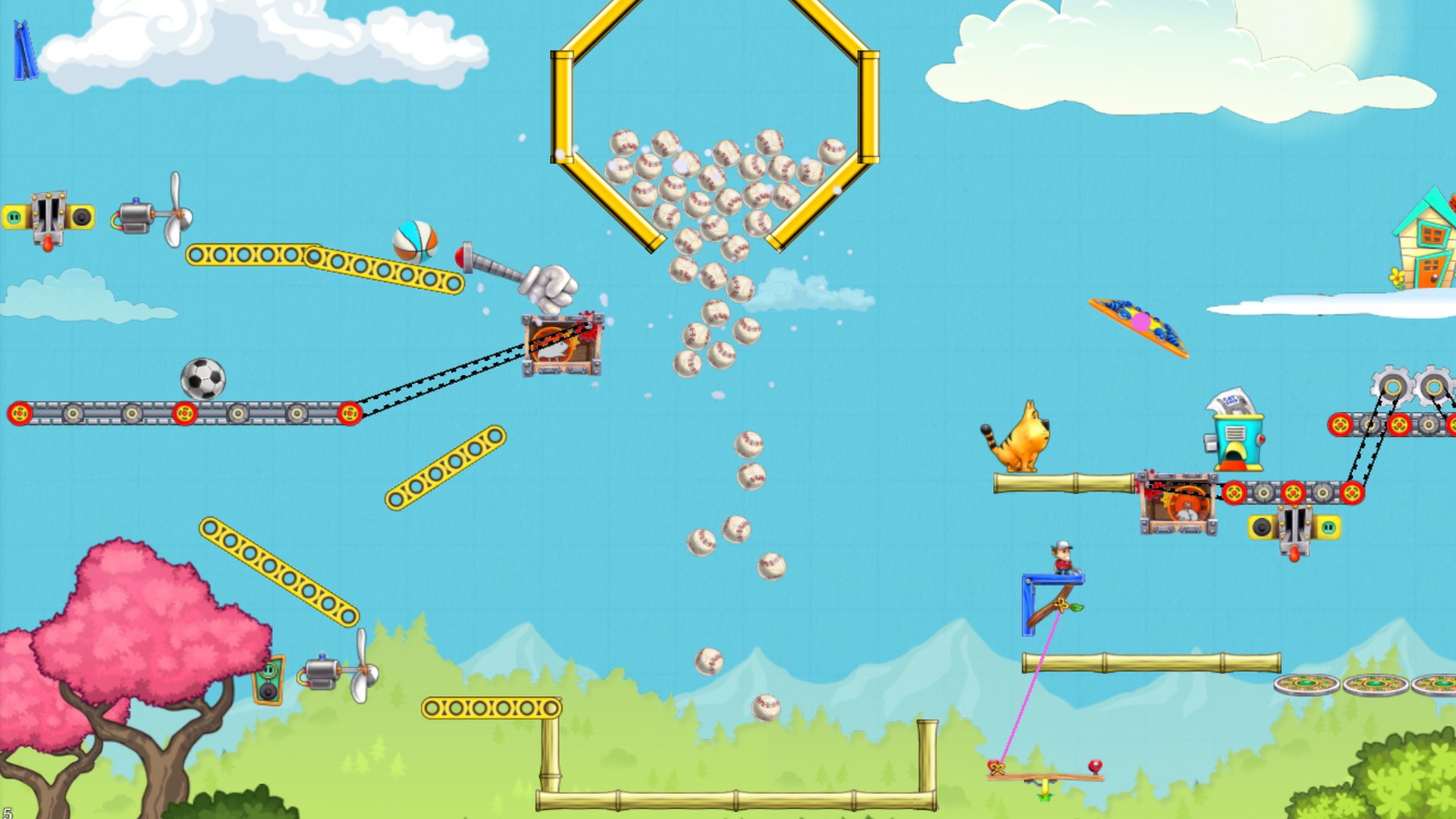 Descrição
Steam WorkshopPlay new puzzles, contraptions, and mods made by the community members. T...
Steam Workshop
Play new puzzles, contraptions, and mods made by the community members. Then make your own puzzles to stump the world, or just show off your cool creations.
Sobre o jogo
** Contraption Maker is a 2-pack. Buy it and get a copy for a friend to build together! **
Tim's sled, 50 new official puzzles, and more were just added in our winter update FREE for owners of the game!
The team that
created the original Incredible Machine®
is bringing all of the Rube Goldberg craziness to the modern age.
Solve puzzles involving ridiculous chain reactions full of hamster motors, trampolines, alligators, cats, and so much more. Everything you loved about the original game is back and improved with a new physics engine, high definition art, new parts, and even online multiplayer. Over 200 official puzzles, and a whole bunch of community creations.
Steam Workshop integration allows you to share your creations with the world.

Enjoy hours of puzzle solving with over 200 official puzzles and countless community submissions. Fix broken contraptions with specific parts you are given to accomplish goals like turning on lights, opening fireworks factories, and throwing birthday parties for crocodiles.

Enter the easy to use Maker Lab to make your own puzzles or random contraptions. More than 100 parts ranging from gears and dynamite to bears and cats are at your disposal. Use the layered background tool to create settings for your contraptions to exist in, and then animate them to add some life. There's
no part or size limitation
to what you want to make. Build as much as you can to bring your computer to its knees.

Javascript modding is built directly into the game. Create custom game types using all of the the Contraption Maker parts and physics as a base. Or start with a published mod and use the Maker Lab to make a new level. Easily share and play other mods in the Steam Workshop.

Play online with friends to build contraptions together in the Maker Lab. Up to 8 players can build together in real time. Currently multiplayer is only in the Maker Lab, there is no cooperative puzzle solving yet.

Share your puzzles and creations with the world through the Steam Workshop. Thousands of Workshop submissions are already waiting to be played.
Prós & Contras
Prós
Não encontramos pontos positivos.
Contras
Não encontramos pontos negativos.
Avaliações sobre o Contraption Maker - Steam