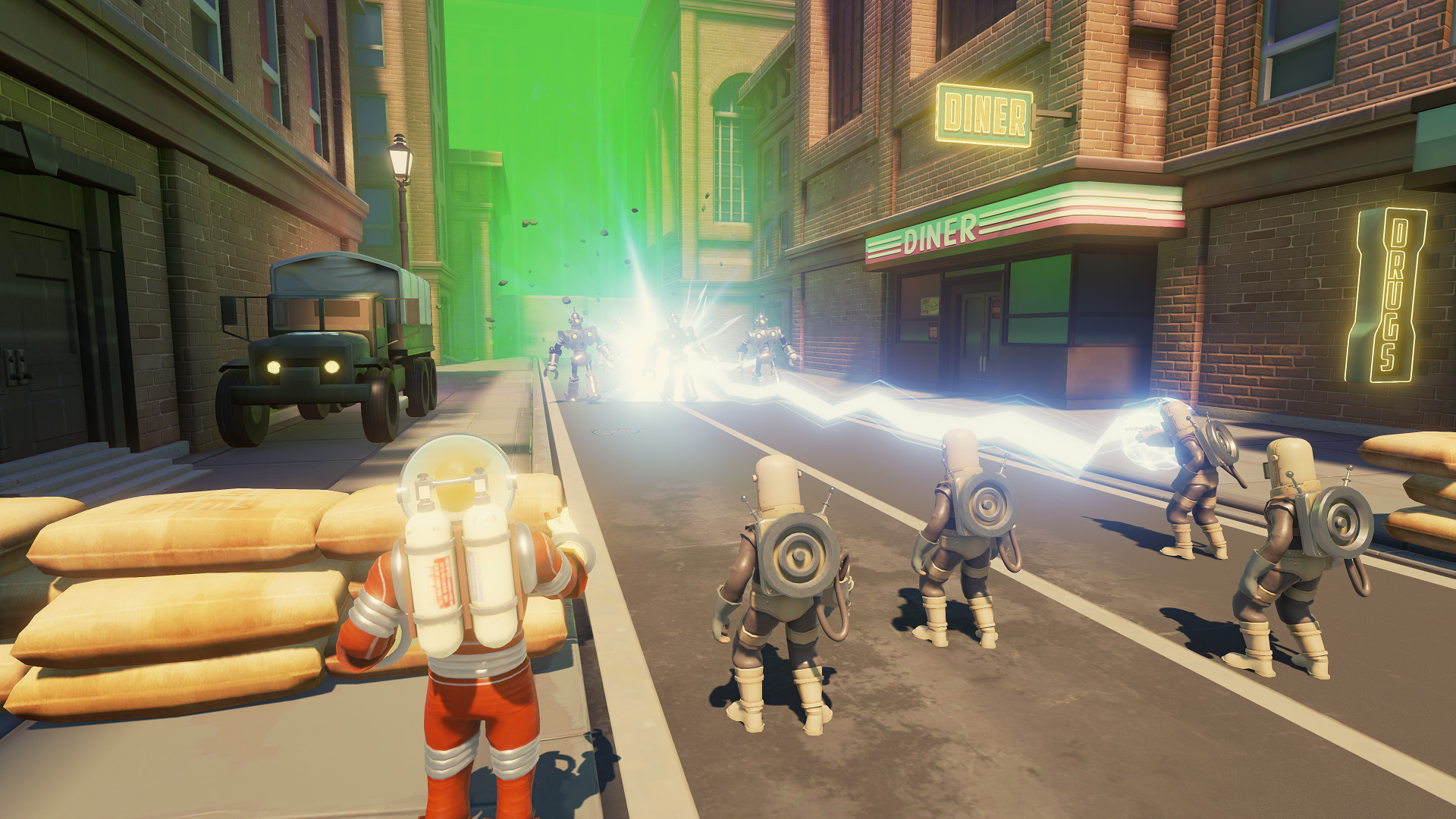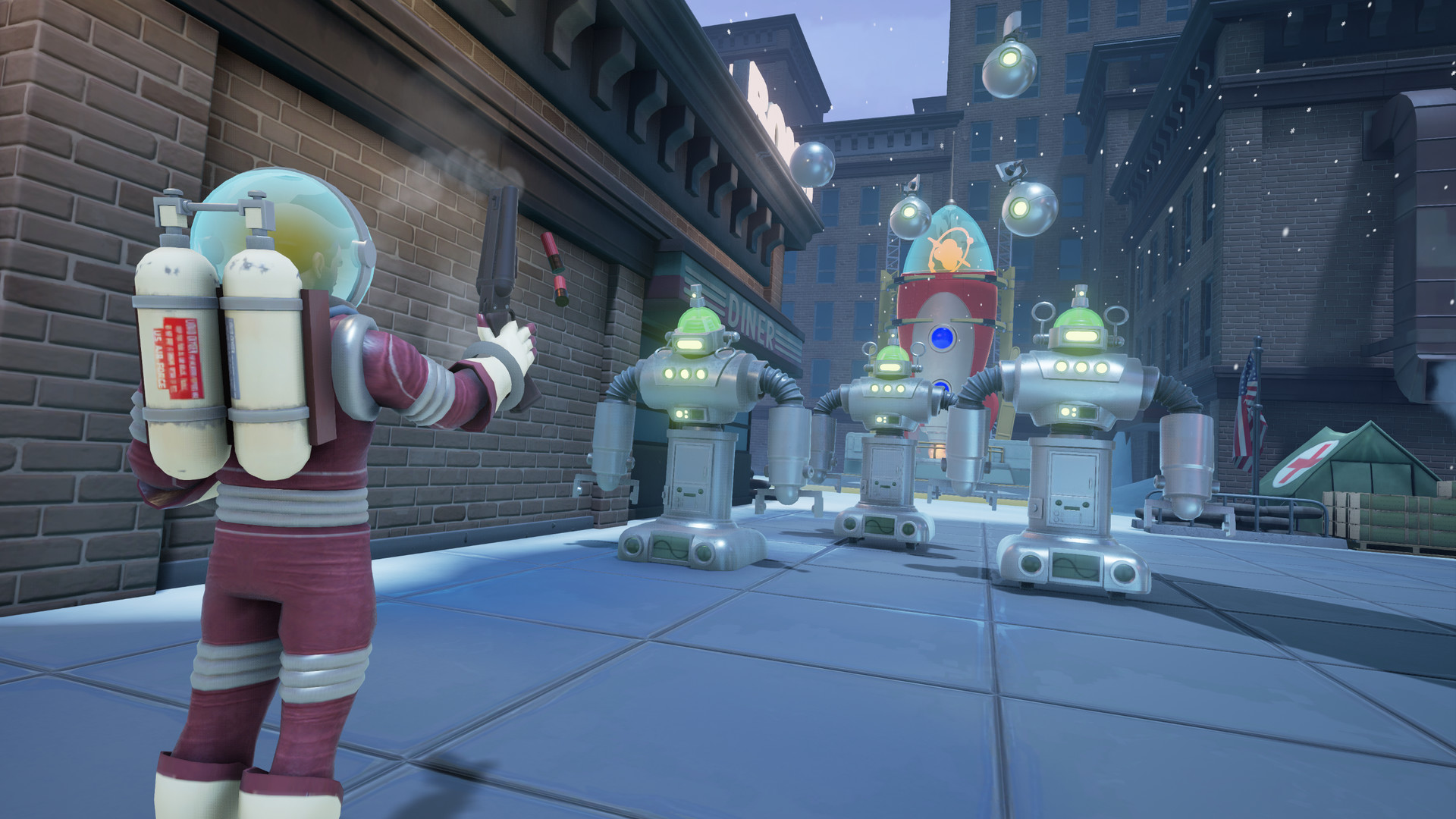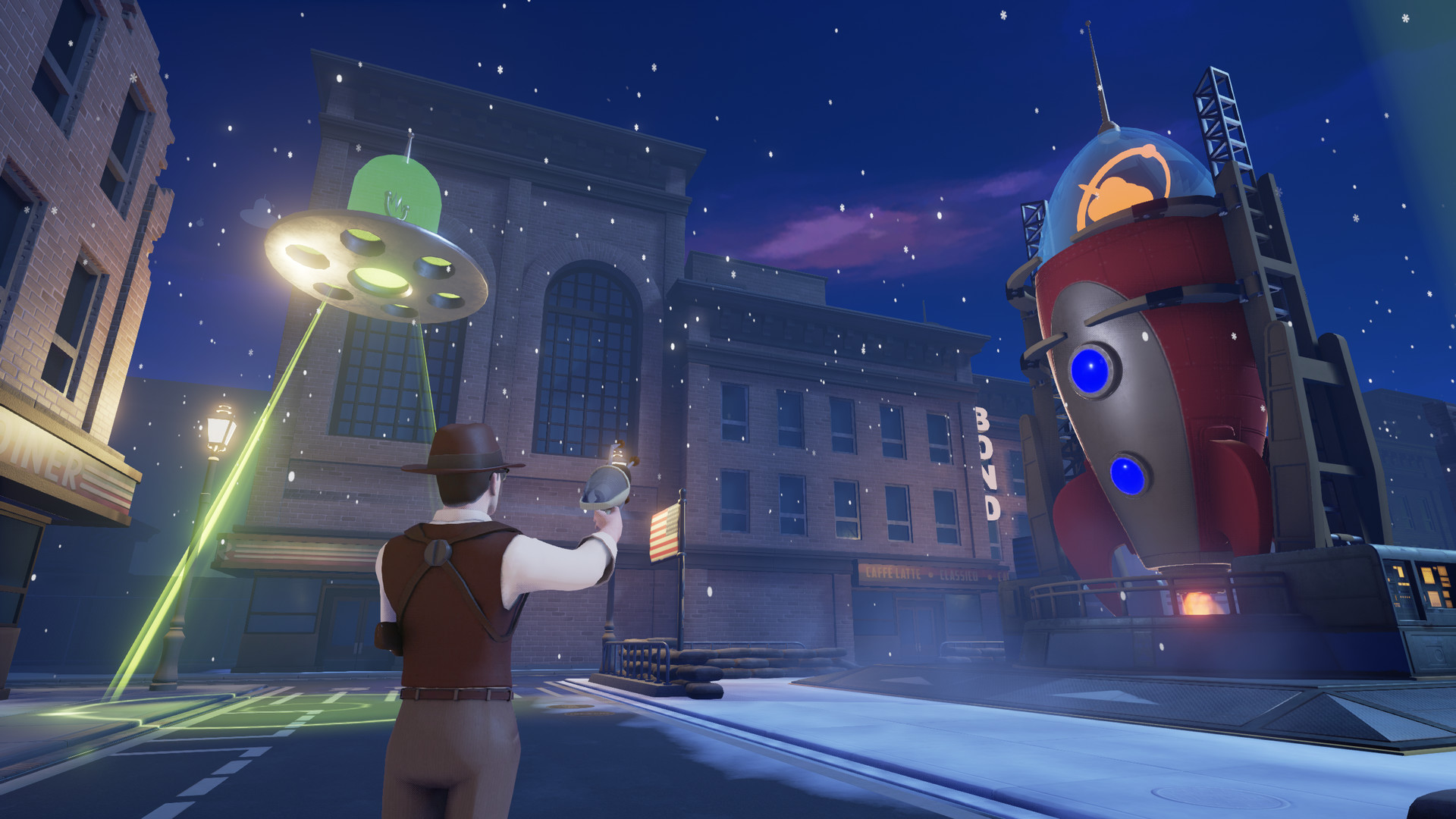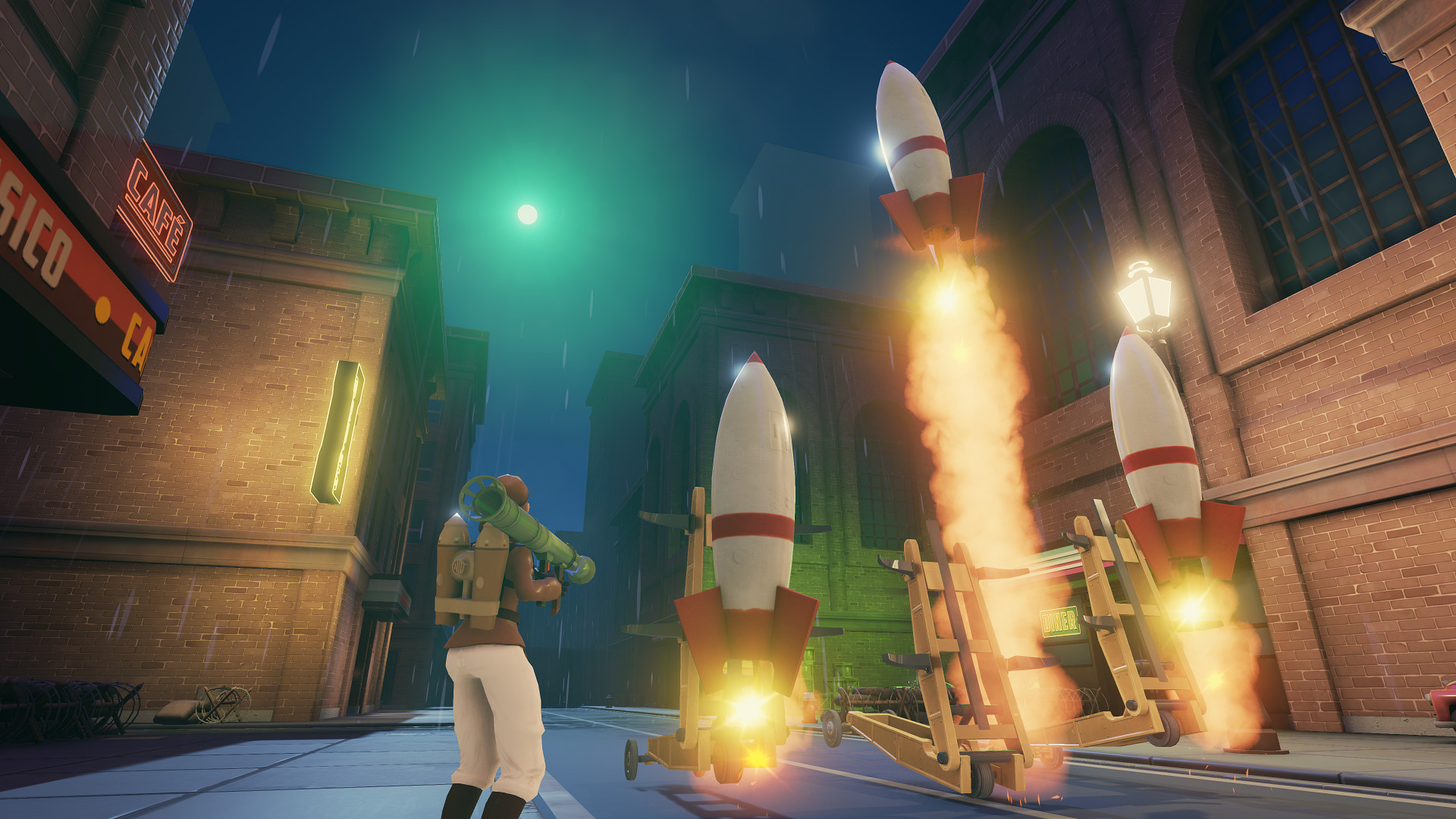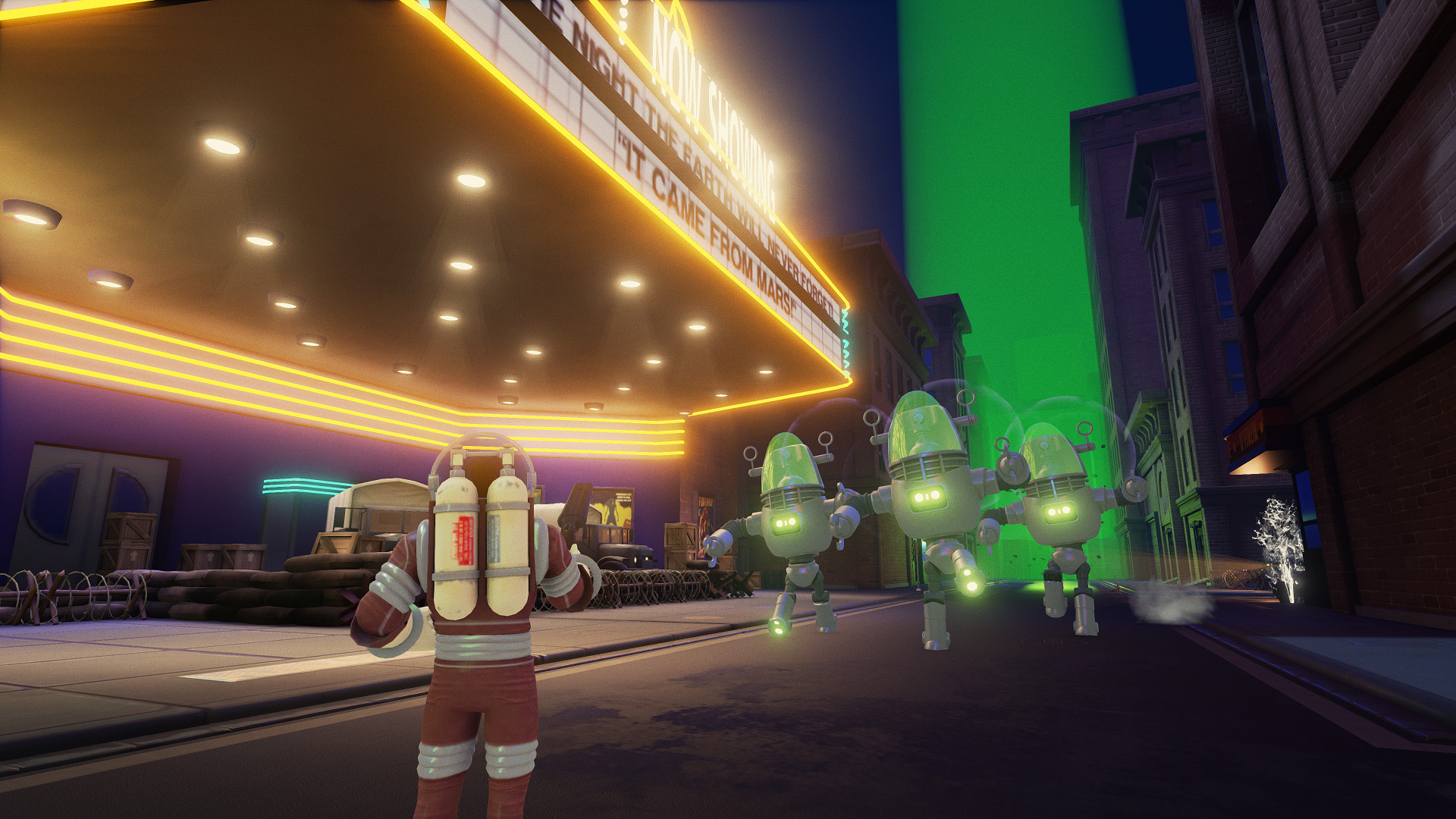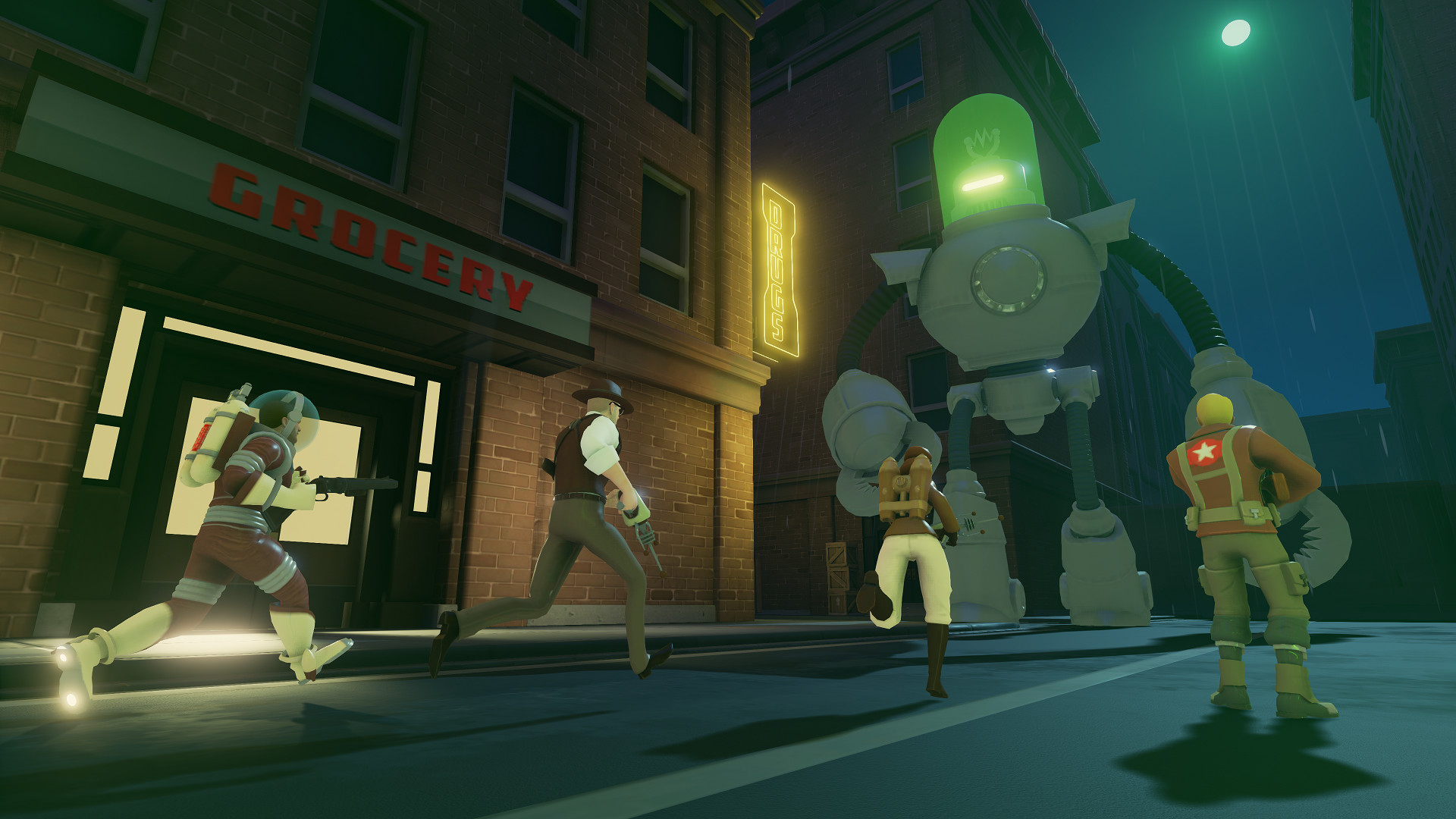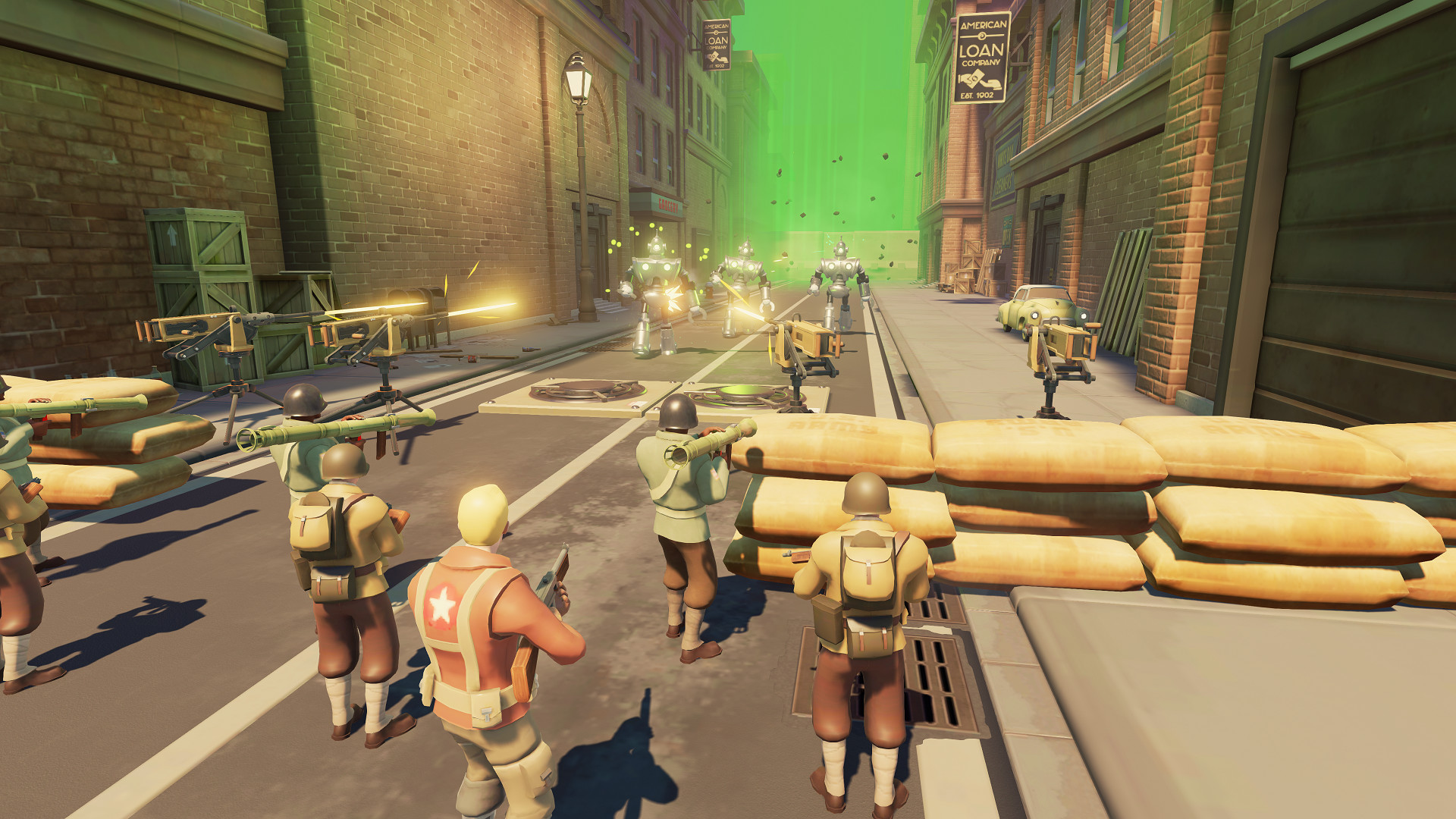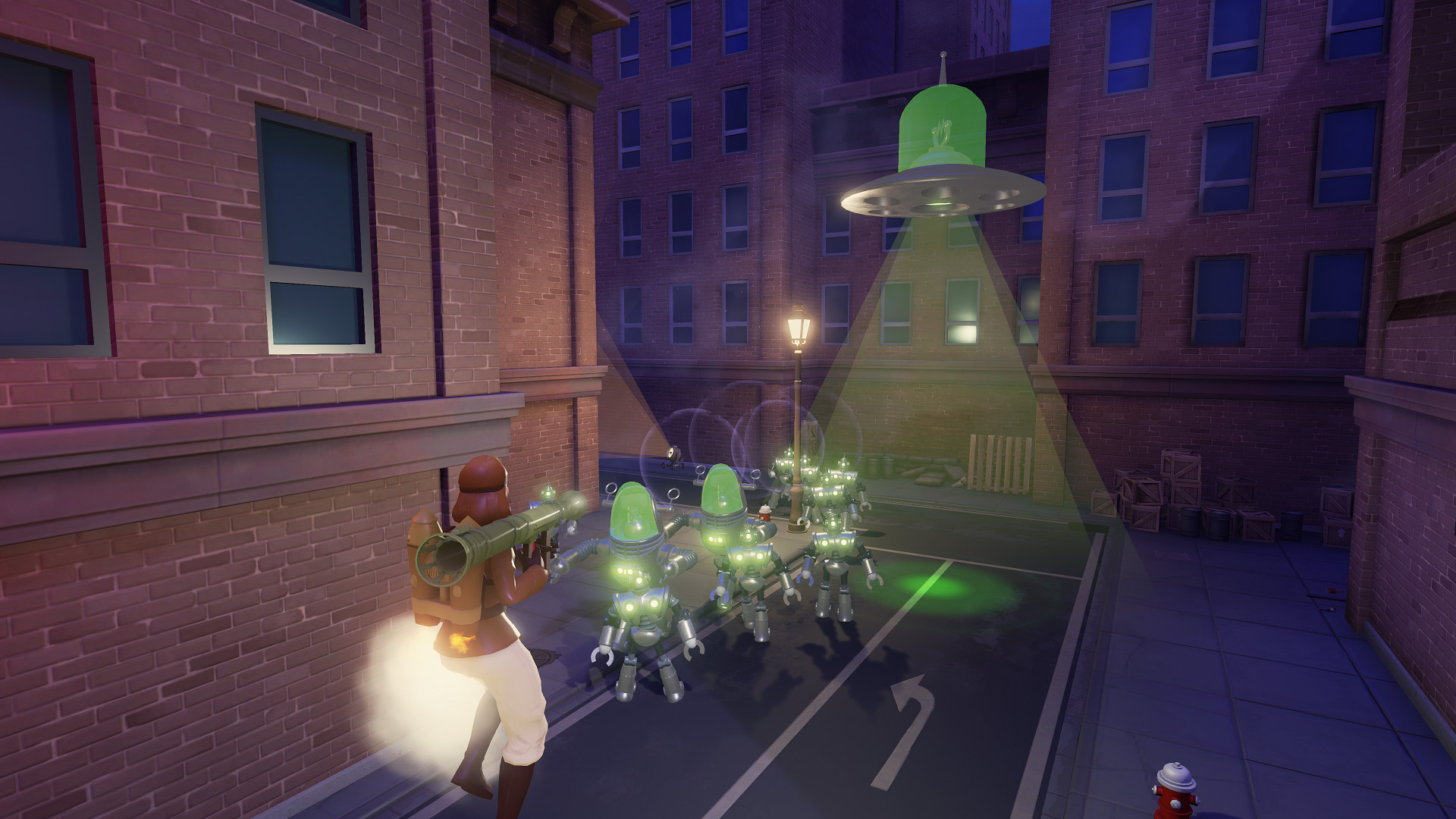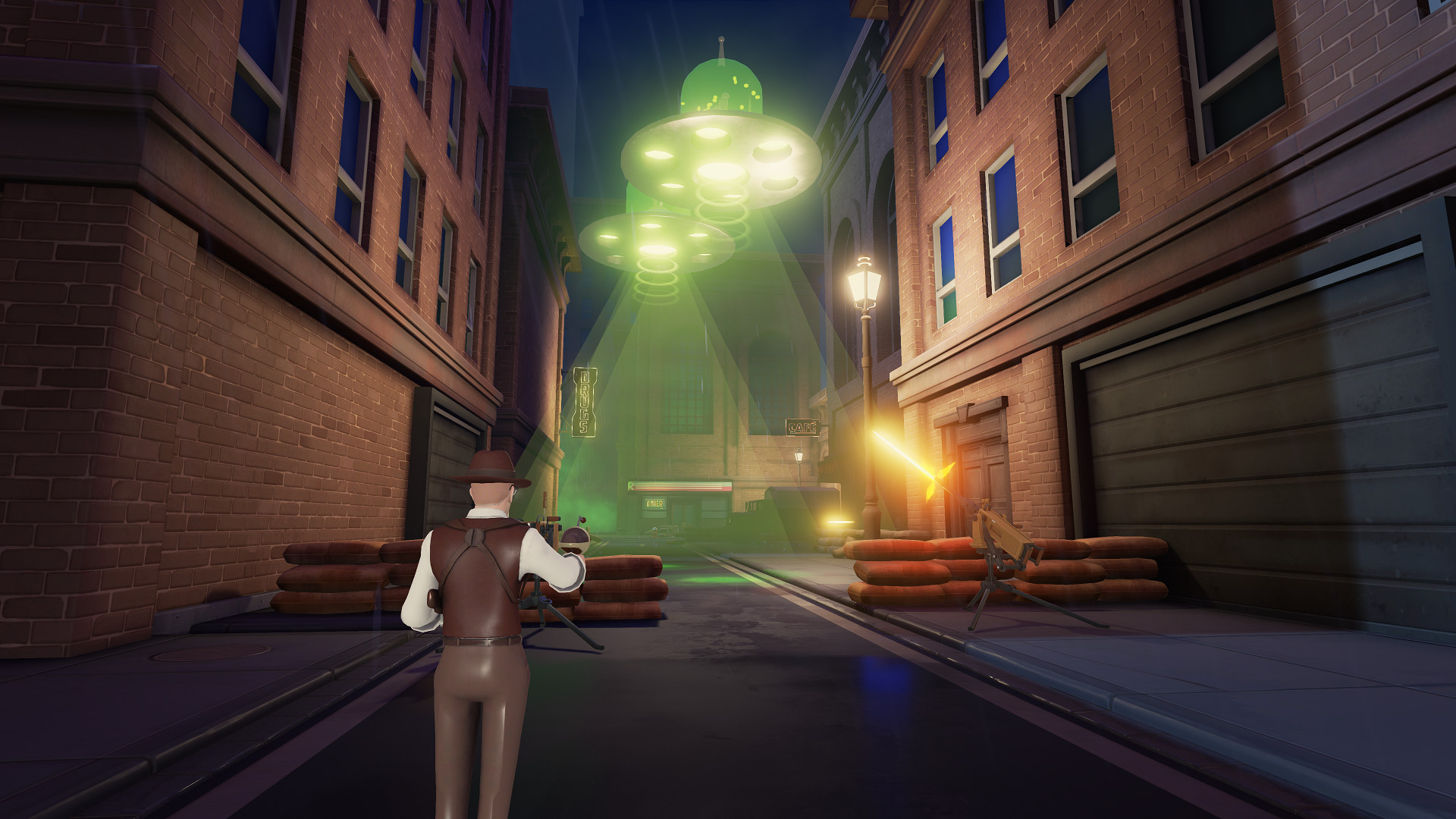 Descrição
Fortified is an action-packed base defense game that expands upon the genre by adding t...
Fortified is an action-packed base defense game that expands upon the genre by adding third-person shooter mechanics and real-time strategy elements that are used in tandem to save Earth. Inspired by 1950s fiction, players take control of one-of-four pulp inspired heroes as they fight swarms of robot invaders with an arsenal of Cold War era weapons and experimental alien technology. Set in a bustling metropolis, Fortified has players protect the city by building a network of defensive structures, commanding army units and pulling the trigger on dangerous sky scraping attackers. Gamers can battle these enemies alone or team up with other players in four-player co-op mode, causing massive alien destruction.
Genre-Bending Gameplay – Fortified combines third-person shooter, real-time strategy and base defense mechanics to create intense gameplay against creatures from out of this world. In addition, Fortified allows players to command army units, adding another layer of strategy that will be used in tandem with their shooting and defensive construction skills.

Retro Sci-Fi Flare – In Fortified, players are taken back to a chaotic time when giant robots and flyer saucers were attacking Earth on a daily basis. City defenders will immerse themselves in a metropolis that looks and feels like a sci-fi comic from the 1950s.

Construct the Ultimate Defense – Prior to menacing attacks, players will fortify their base by strategically building a network of defensive structures to thwart the oncoming waves of terrifying invaders. Along with solid defensive structures and shooting skills, leaders will direct units on the battlefield using a command system designed for third person gameplay. Expert deployment of troops is vital to preventing Earth form falling into extraterrestrial hands.

An Arsenal of Weapons at the Ready – They came from outer space with only one thing in mind: Destruction. Players must prevent this by using a vast array of weaponry, ranging from Cold War era guns to experimental Martian technology at their disposal.

Pulp Inspired Character Classes – Keeping with the 1950s feel, Fortified features four classes based on the prominent pulp character archetypes, including a jetpack piloting heroine and a shotgun wielding space cowboy.

Four-Player Co-Op – It can be difficult to face an alien force alone. Fortified offers co-operative gameplay that requires team coordination and strategy to succeed in defeating the Martian menace. There's power in numbers, but victory only comes to those who work together.
Prós & Contras
Prós
Não encontramos pontos positivos.
Contras
Não encontramos pontos negativos.
Avaliações sobre o Fortified - Steam