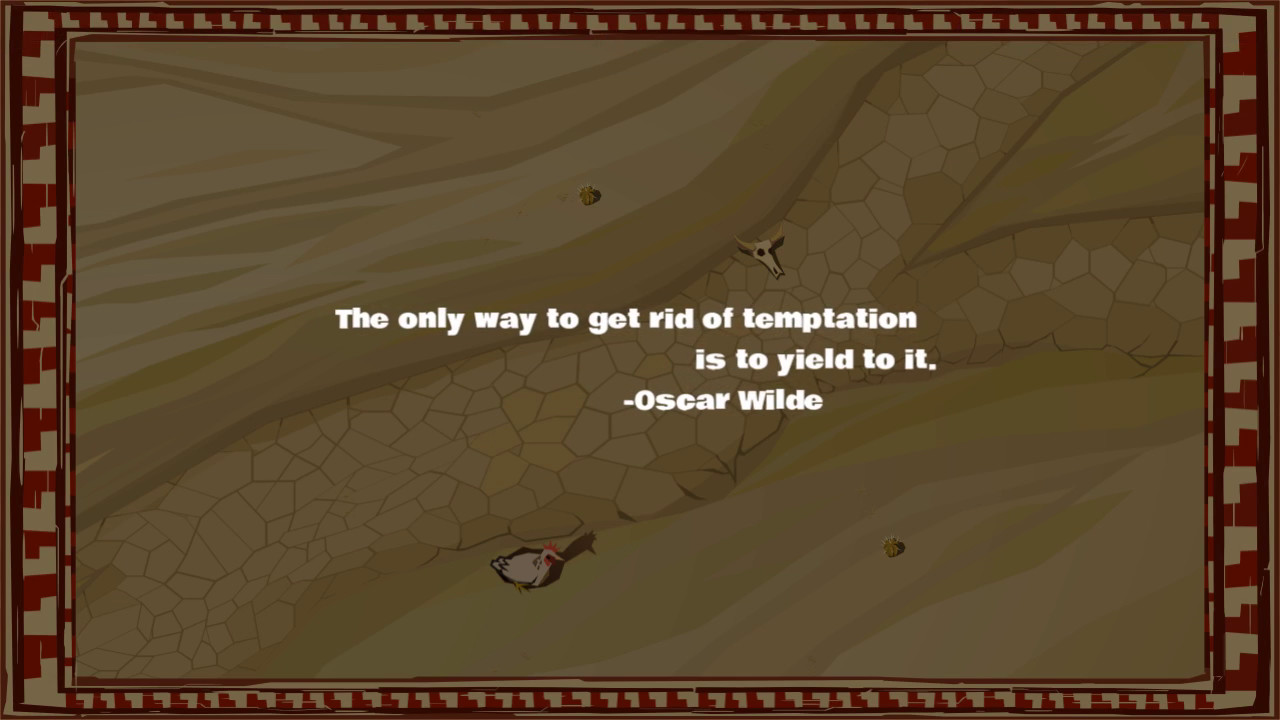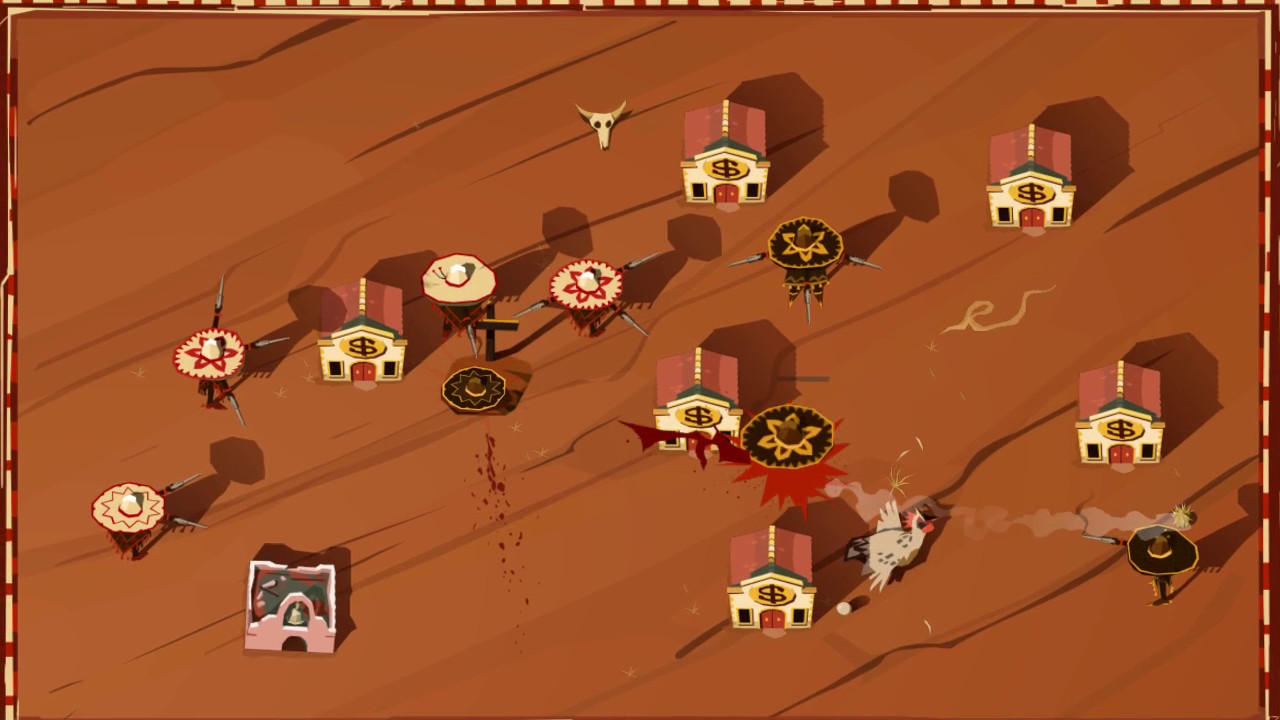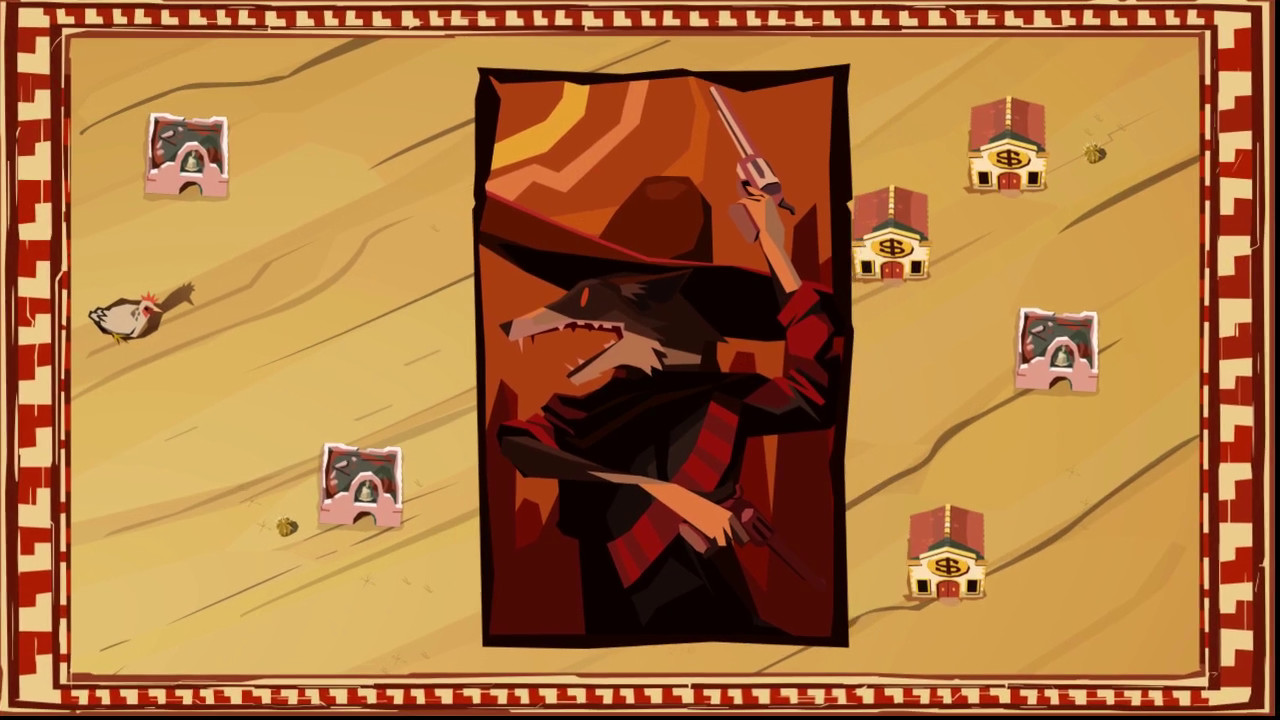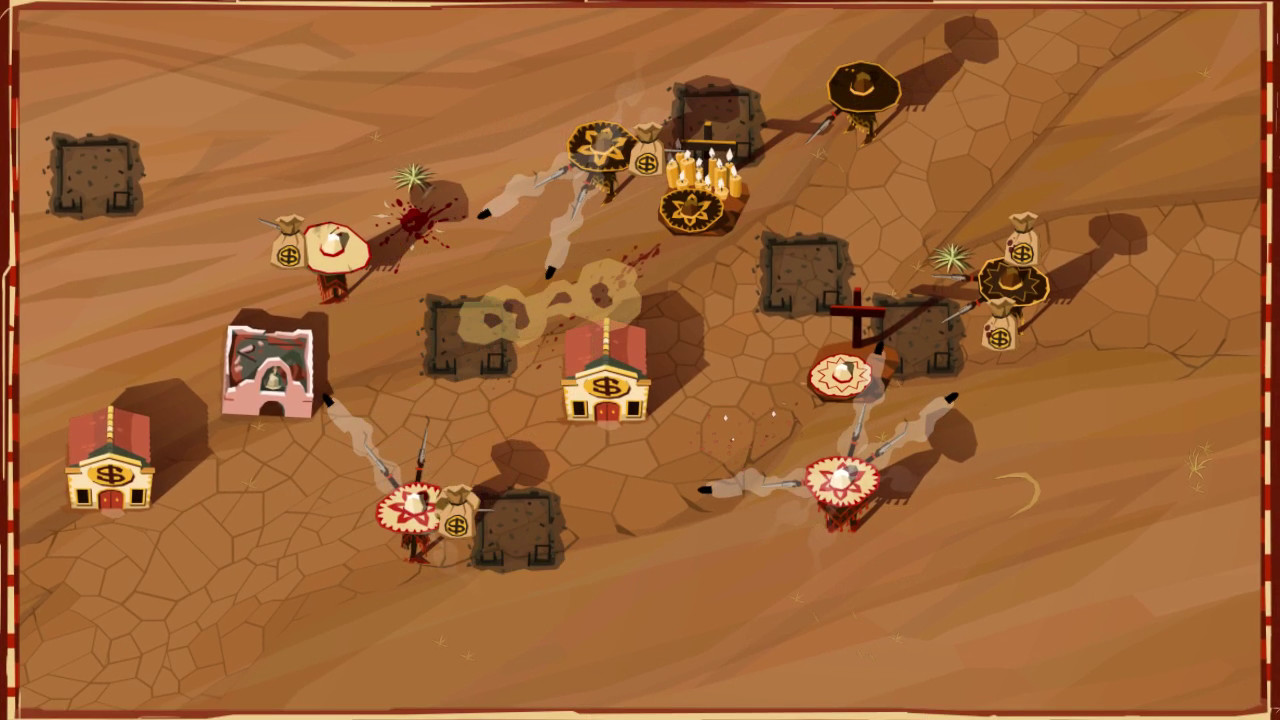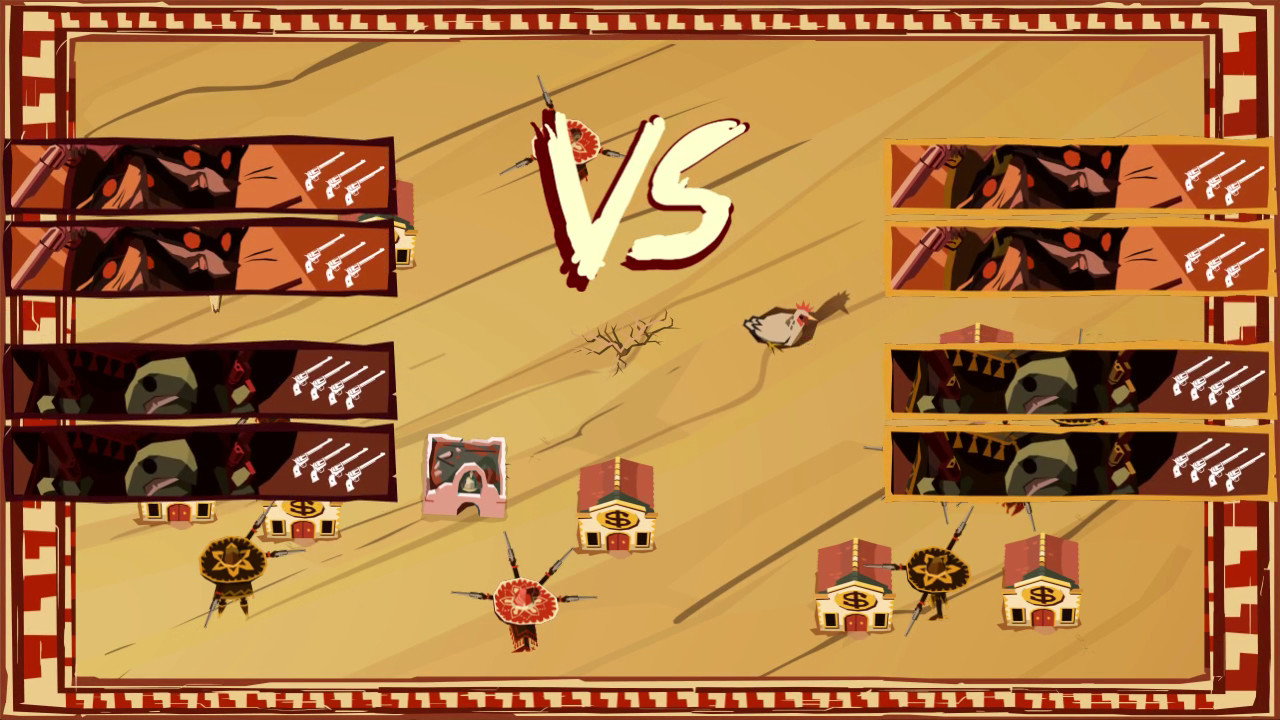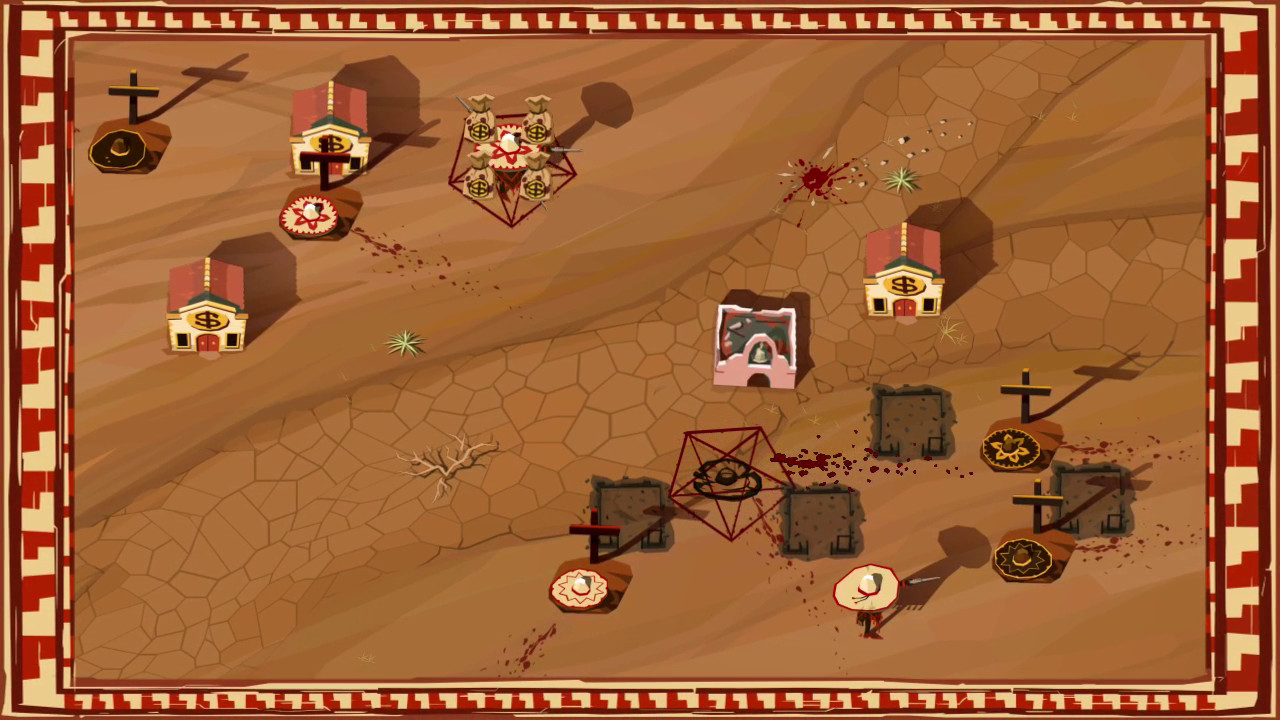 Descrição
Fuego! Fuego is an online Mexican standoff game between two opposing players and thei...
Fuego! Fuego is an online Mexican standoff game between two opposing players and their teams of gun toting animal-banditos. The game starts in the standoff where players position and orient their banditos one at a time, in double blind turns. During the standoff players are trying to unravel the impending shootout while identifying strategic linchpins and outsmarting their opponent.

After all the banditos have been placed, the shootout ensues and the players watch the consequences of their actions. You shoot a bank, you get the gold. You shoot a bandito, you steal the gold. Just make sure that when the dust settles, your gang walks away with the bigger haul. Even if that means losing a few friends along the way.Game Modes Online Multiplayer


Play against random opponents or arrange matches with friends

Collect new animal banditos and accumulate gold

Single Player / Offline


Puzzle Mode - Solve Mexican standoff puzzles at your leisure

AI - Practice your skills against an AI opponent

Community Driven Development Fuego! has been shown publicly since early 2014 at gaming events such as: PAX East, GDC, Boston FIG, Indiecade, and The NYU Games Forum. The feedback we received largely influenced the decisions we`ve made, and we promise that the Steam community feedback will continue to influence our decisions moving forward. That being said we still have a lot in store for Fuego! and want to make it clear that even after launching we`ll be continuing to work with the community to add new content, game modes, and more.Press / Awards

"Indie Game Showcase" - Boston Festival of Indie Games, 9 September, 2015

"Indie Prize Showcase" - Casual Connect, 11 August, 2015

"PAXEast2015 Indie MEGABOOTH Showcase" - Indiecade, 6 March, 2015

"Best of IXC Game Tasting" - Indiecade, 9 October, 2014

"Quick and elegant fun." - Alice O`Connor, Rock Paper Shotgun

"Just a super addicting game. We could play that for hours... So much fun." - Boston Bastard Brigade

"You`ve got to check it out... Awesome and addictive." - Alex Cabral, Random Assault Podcast

Who are you? Fuego! is being developed by Edward Corlew and Michael Kwan under the moniker radiostatic. We've worked on over twenty published games in our career, as programmer and designer, from games like League of Legends to Club Penguin DS. Art is being developed by Jonathan Stroh with sound and music being created by A Shell In The Pit (Rogue Legacy).

https://radiostatic.co/fuego/
Prós & Contras
Prós
Não encontramos pontos positivos.
Contras
Não encontramos pontos negativos.
Avaliações sobre o Fuego! - Steam