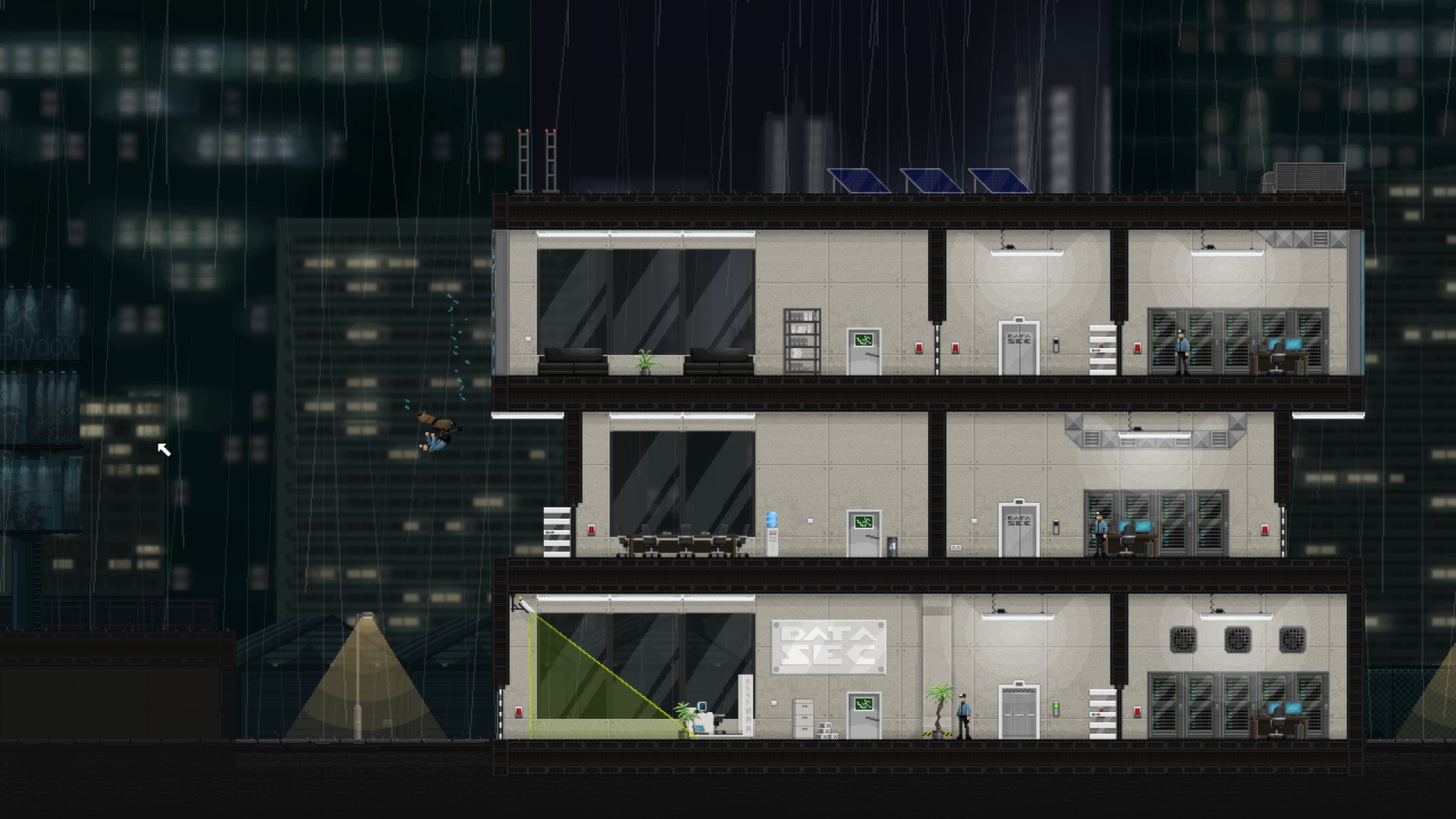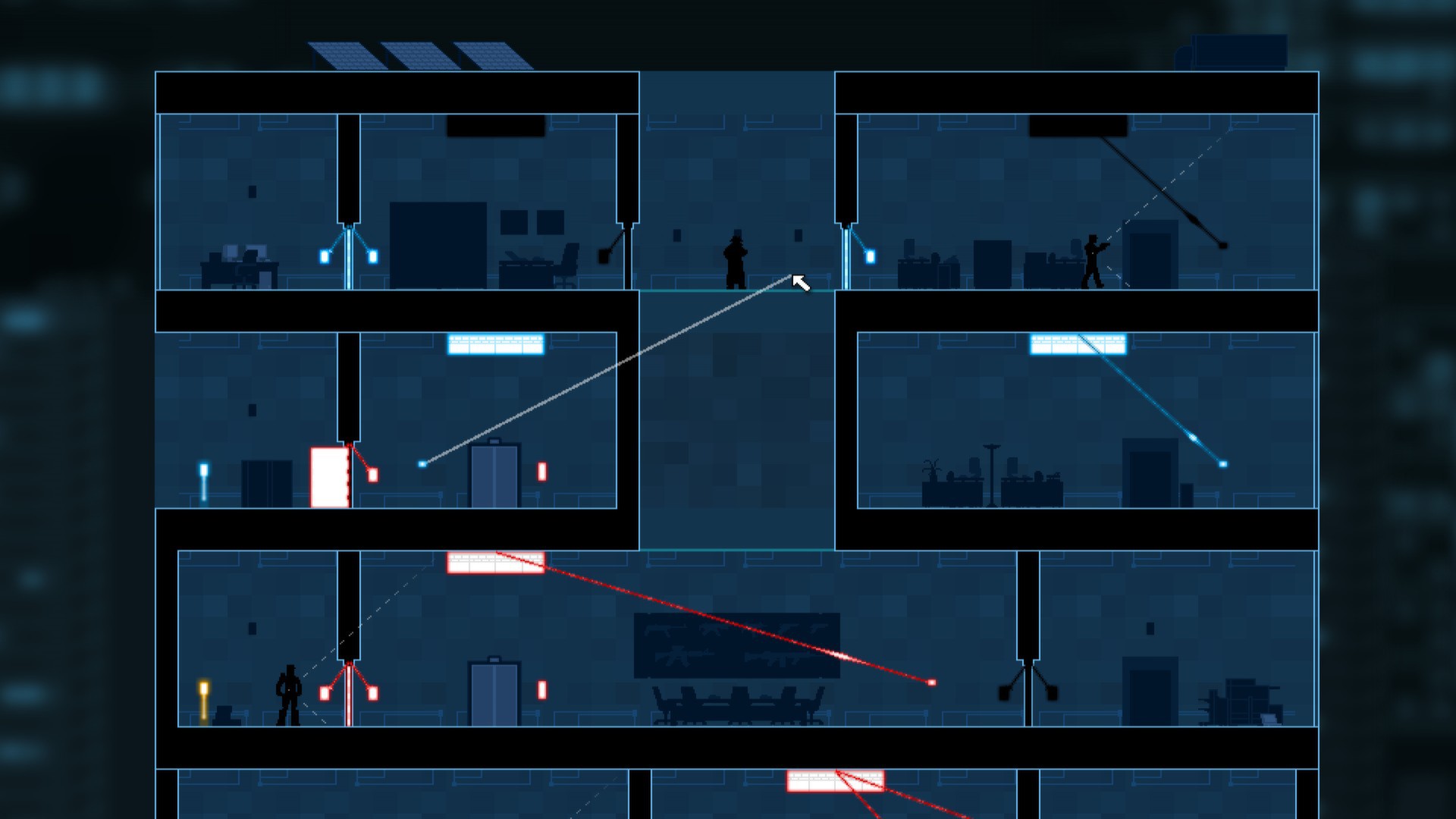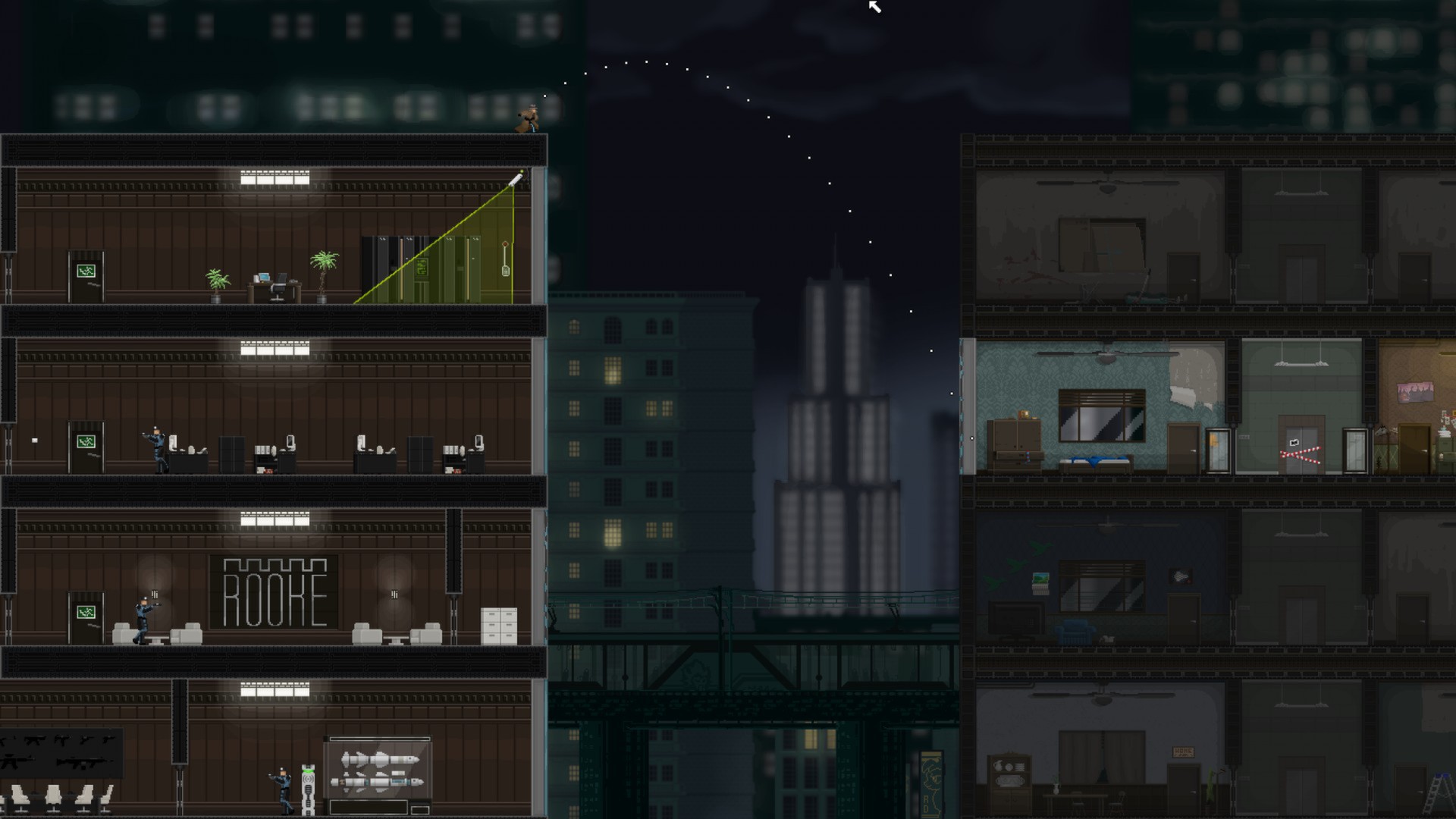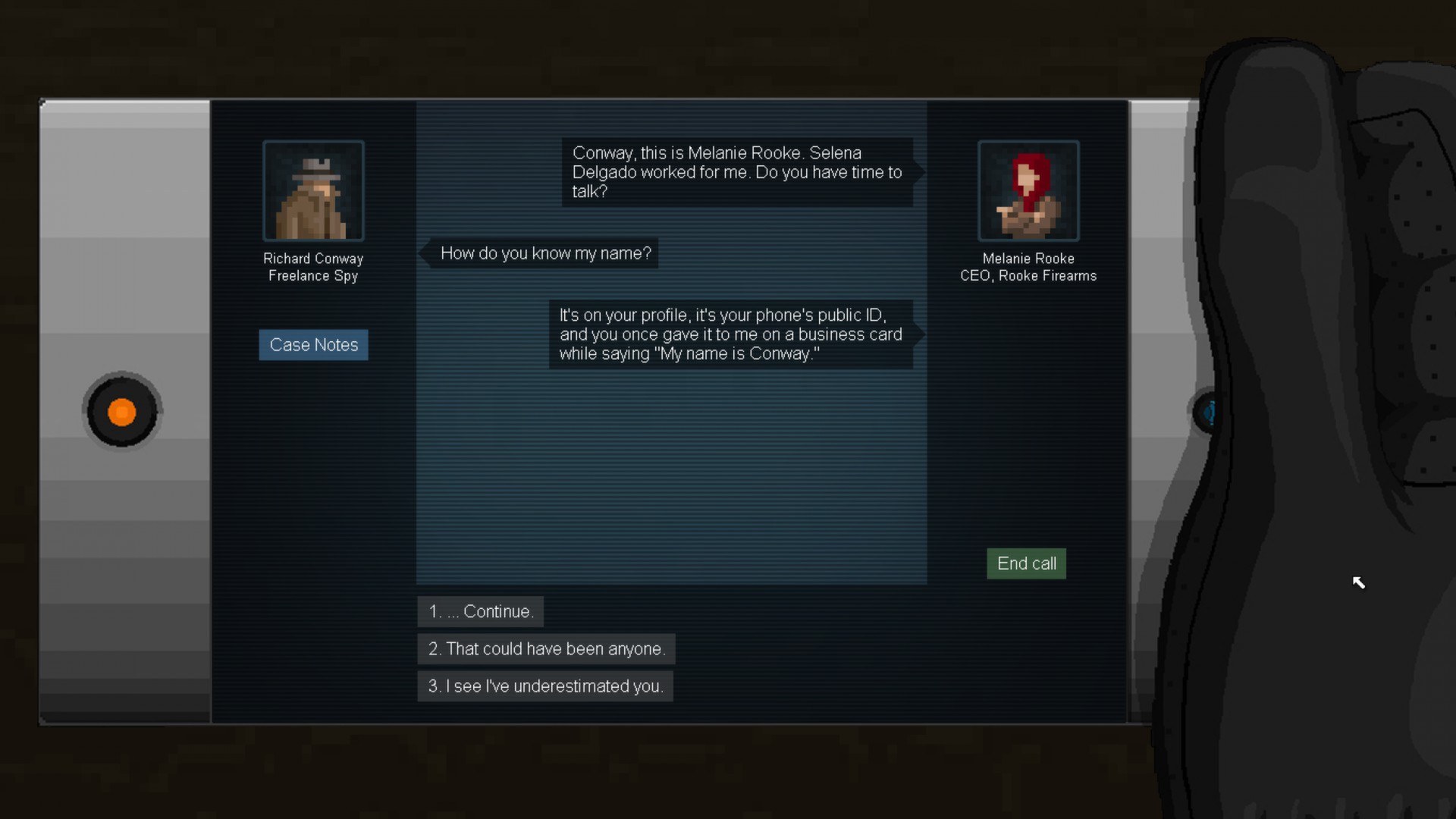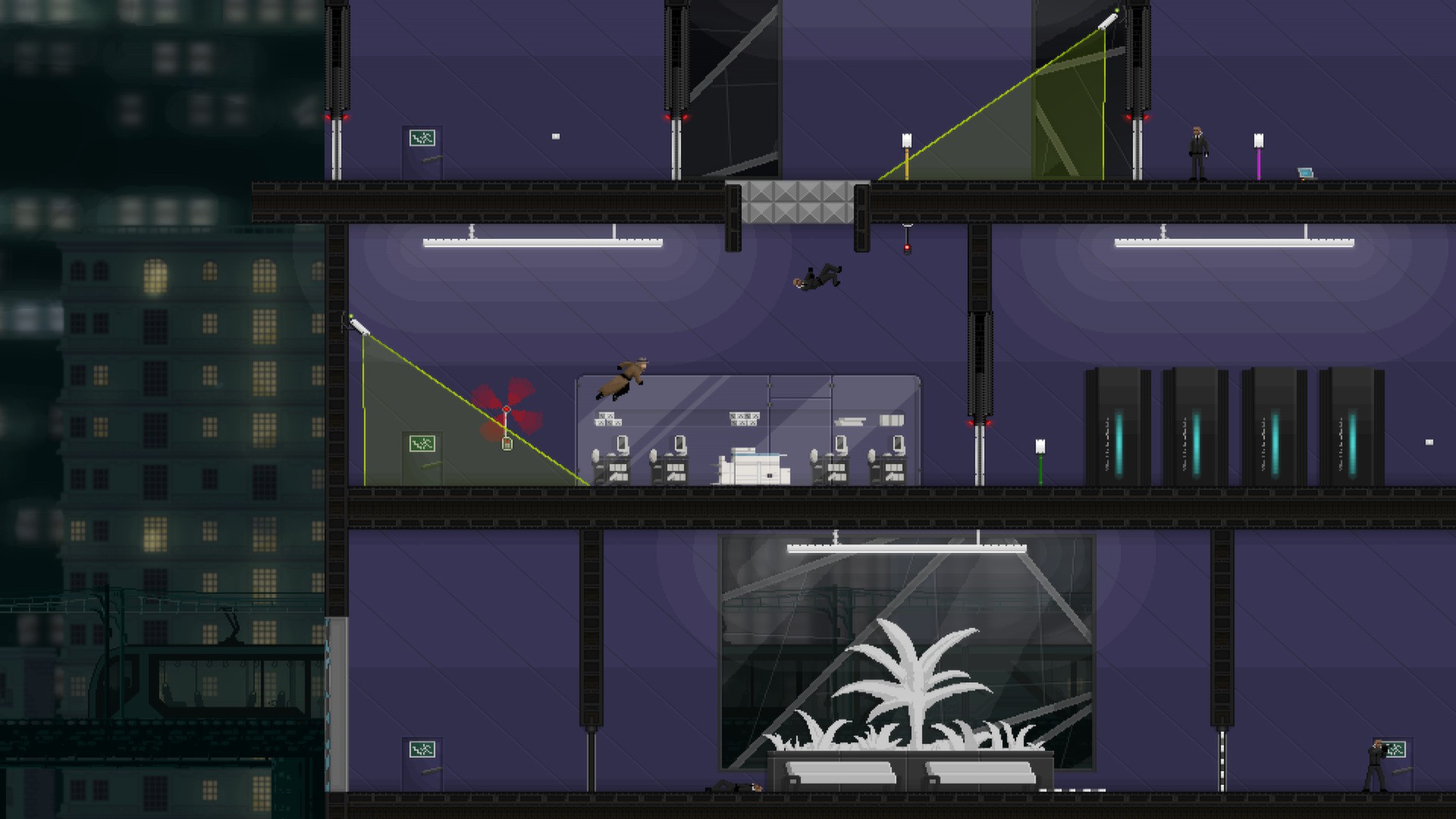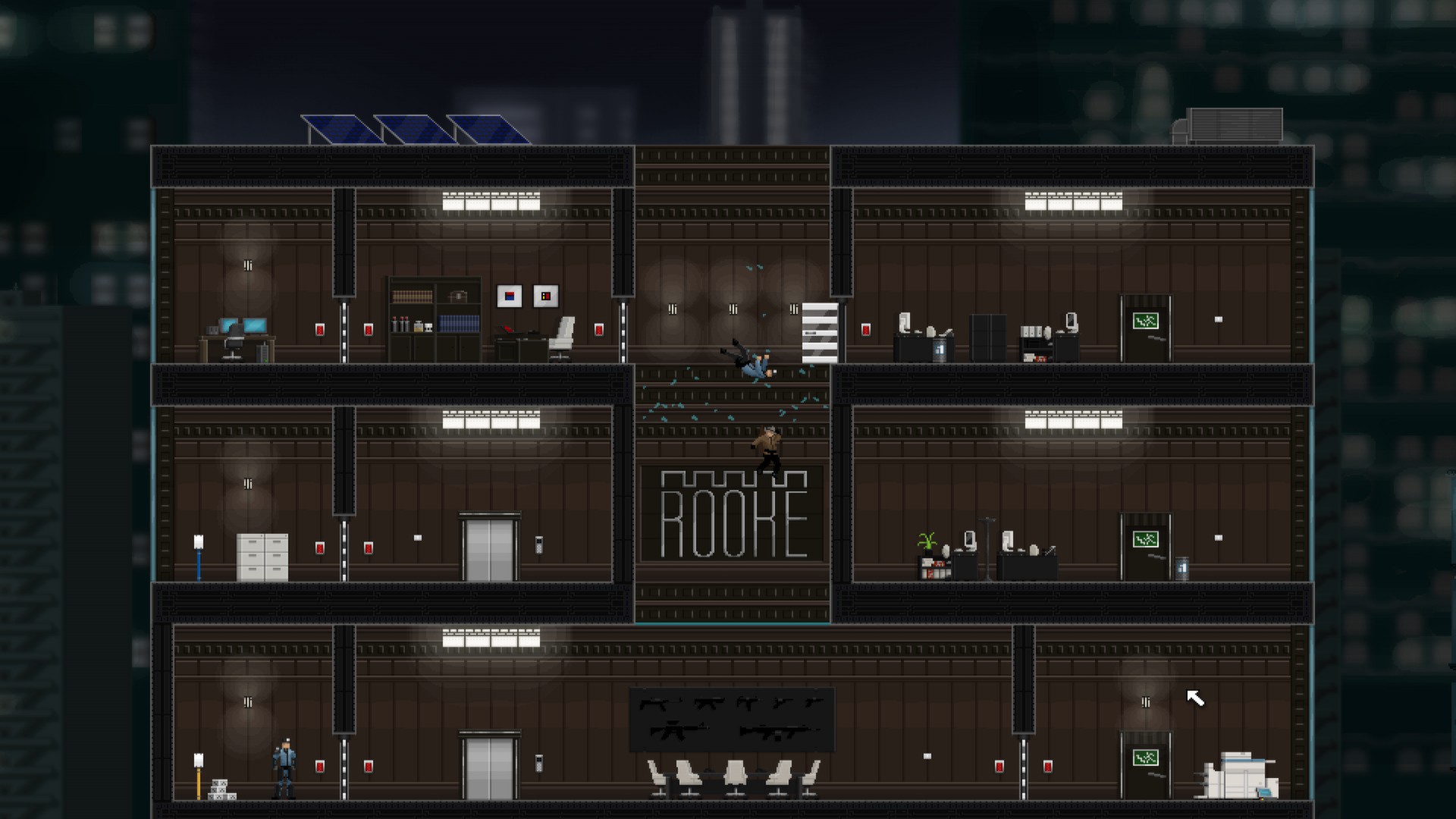 Descrição
Oferta exclusiva do SteamPurchase Gunpoint from Steam and receive an exclusive Team For...
Oferta exclusiva do Steam
Purchase Gunpoint from Steam and receive an exclusive Team Fortress 2 item:

The Crosslinker's Coil
Did you know: before the mercenary fashion world discovered the obvious style and mental health benefits of wearing 22 feet of powered electrical cable around your head, people once wore hatbands made from 'silk' or other barely-lethal textiles! Strange but true.
Edição especial
The Special Edition of Gunpoint includes:

The Soundtrack: Includes all of the game's noir-inspired spy music in high quality MP3 format.

Developer Commentary: When enabled, you'll find little sprites of Gunpoint's developers on every mission. Talk to us to hear a little about our thinking behind the design (Tom), the art (John), and the music (Ryan).
Caution: shooting a developer while he's talking ends his current commentary track. This kills the developer.
Exclusive Edition
The Exclusive Edition includes all of the items in the Special Edition plus:

The Making Of Gunpoint: a 40-minute video feature taking you through how Gunpoint developed from a one-room test game to what you play today. Featuring Gunpoint's designer playing his earliest prototypes for the first time since they were made, to great personal embarrassment and shame.

The Prototype Pack (Windows only): Play snapshots of Gunpoint's development at 9 different stages, including cartoony programmer art, the first conception of the hacking system, many scrapped levels, and overpowered gadgets we later cut. For hopefully obvious reasons, we can't give technical support for these.

Exclusive Tracks: Bonus pieces produced specially by Gunpoint's composers for this edition, mixing the game's noir style with electronic influences. Since they're not used as background music in the game, our composers took the chance to be more adventurous with these tracks.

The Secret Beta Access List (betas may be Windows only): adds an option in the game menu to sign up to our Secret Beta Access List. If and when future Suspicious Developments games are developed, we'll sometimes give secret beta versions only to the members of this list.
Sobre o jogo
Gunpoint is a stealth puzzle game that lets you rewire its levels to trick people. You play a freelance spy who takes jobs from his clients to break into high security buildings and steal sensitive data.
To get past security, you'll need to make creative use of your main gadget: the Crosslink. It lets you see how all the security devices in a level are wired up, and then you can just click and drag with the mouse to wire them differently. So you can connect a lightswitch to a trapdoor, then flick it when a guard walks across to make him fall through.
Key Features

Rewire levels to work however you want

Trick guards into trapping themselves or shooting each other

Throw yourself - and others - through plate glass windows

Investigate a noir-inspired story of murder and espionage over 20 missions

Choose what to tell your clients, including lying to trick them

Choose your own playstyle: quick, quiet, non-violent, no living witnesses, or any combination

Discover new solutions to levels that no-one else has thought of

Buy specialist gadgets to suit how you want to play

All story stuff is skippable

Hardest puzzles are optional

No bosses - everyone dies in one shot, including you
Prós & Contras
Prós
Não encontramos pontos positivos.
Contras
Não encontramos pontos negativos.
Avaliações sobre o Gunpoint - Steam