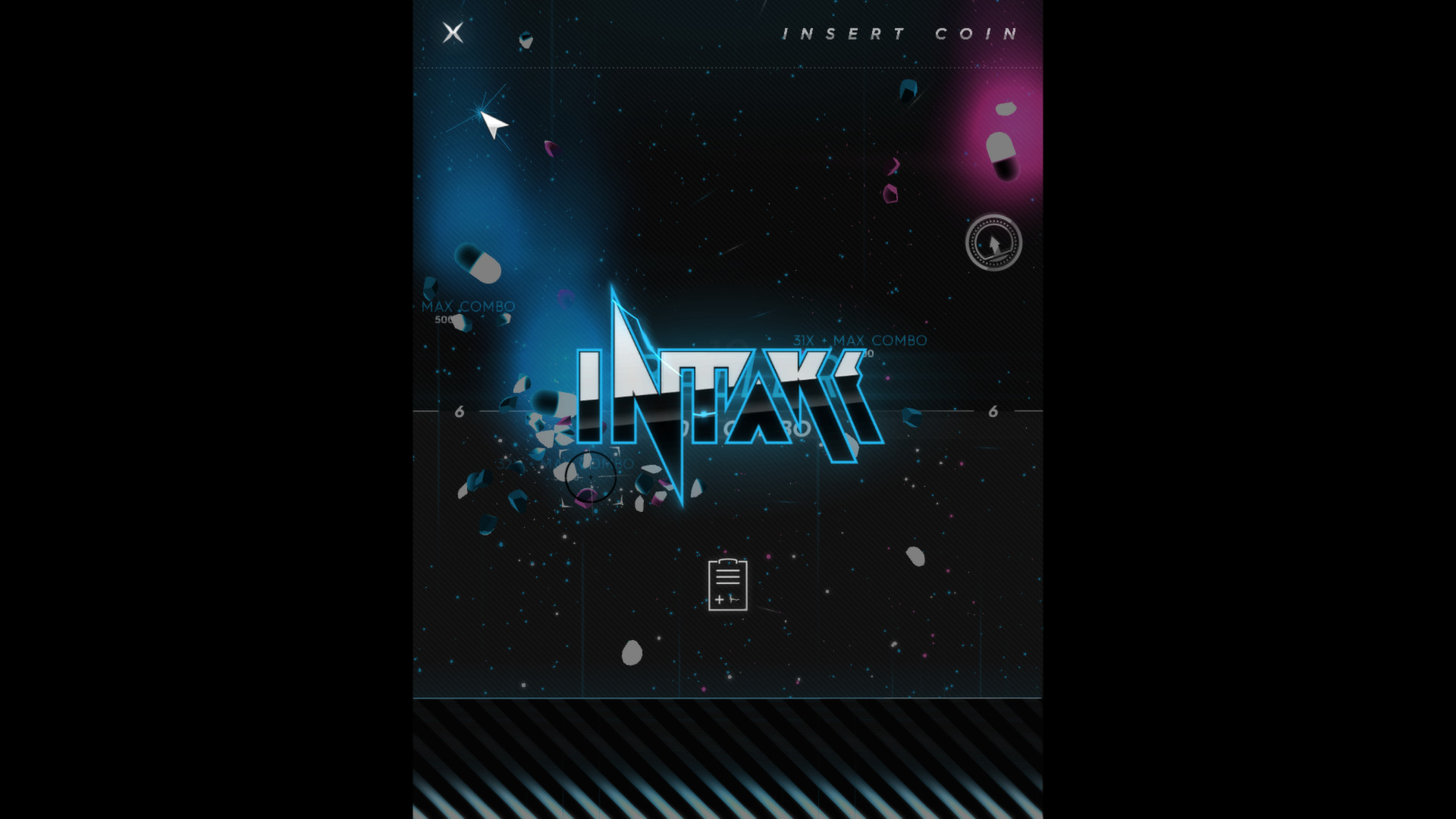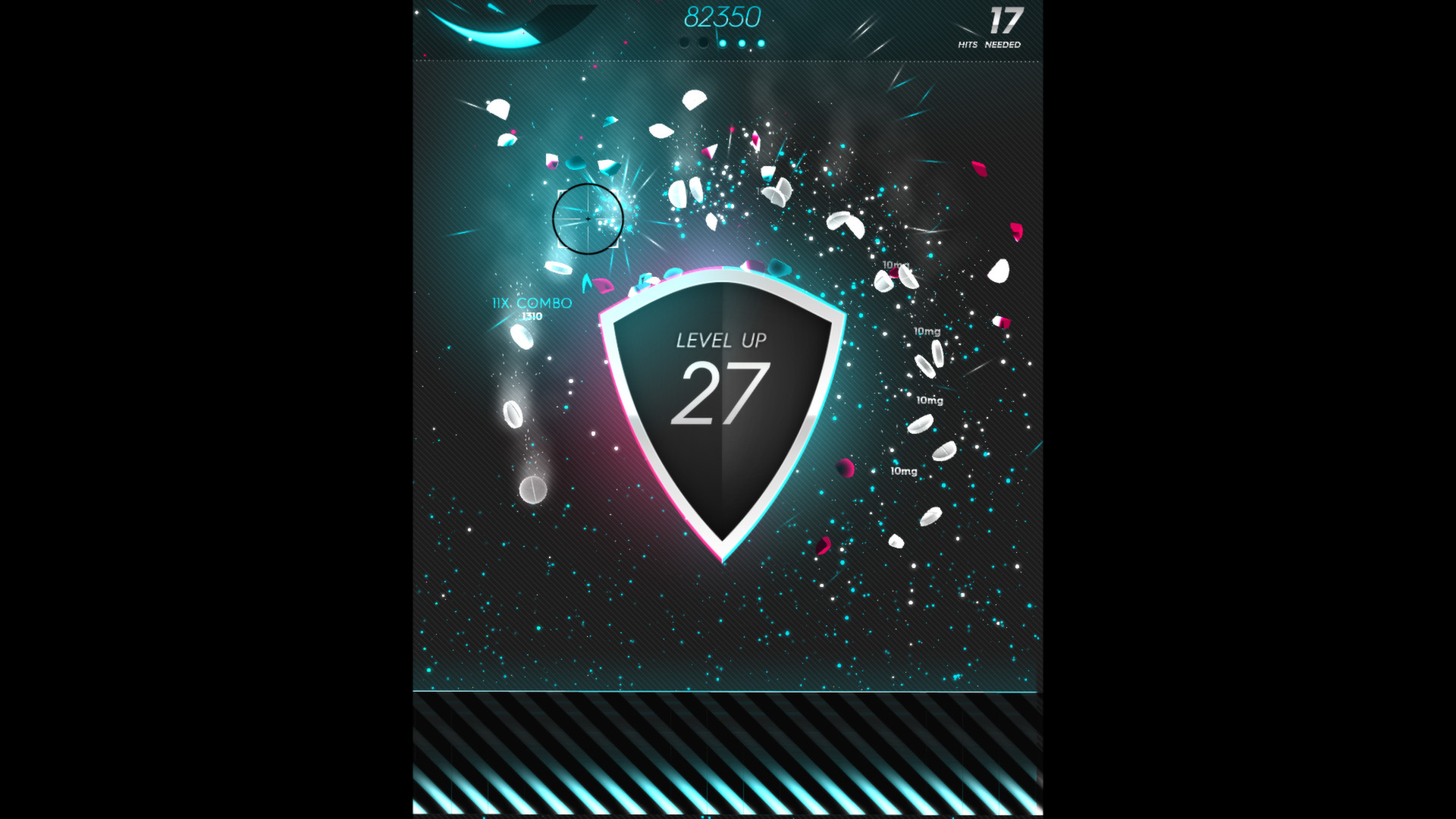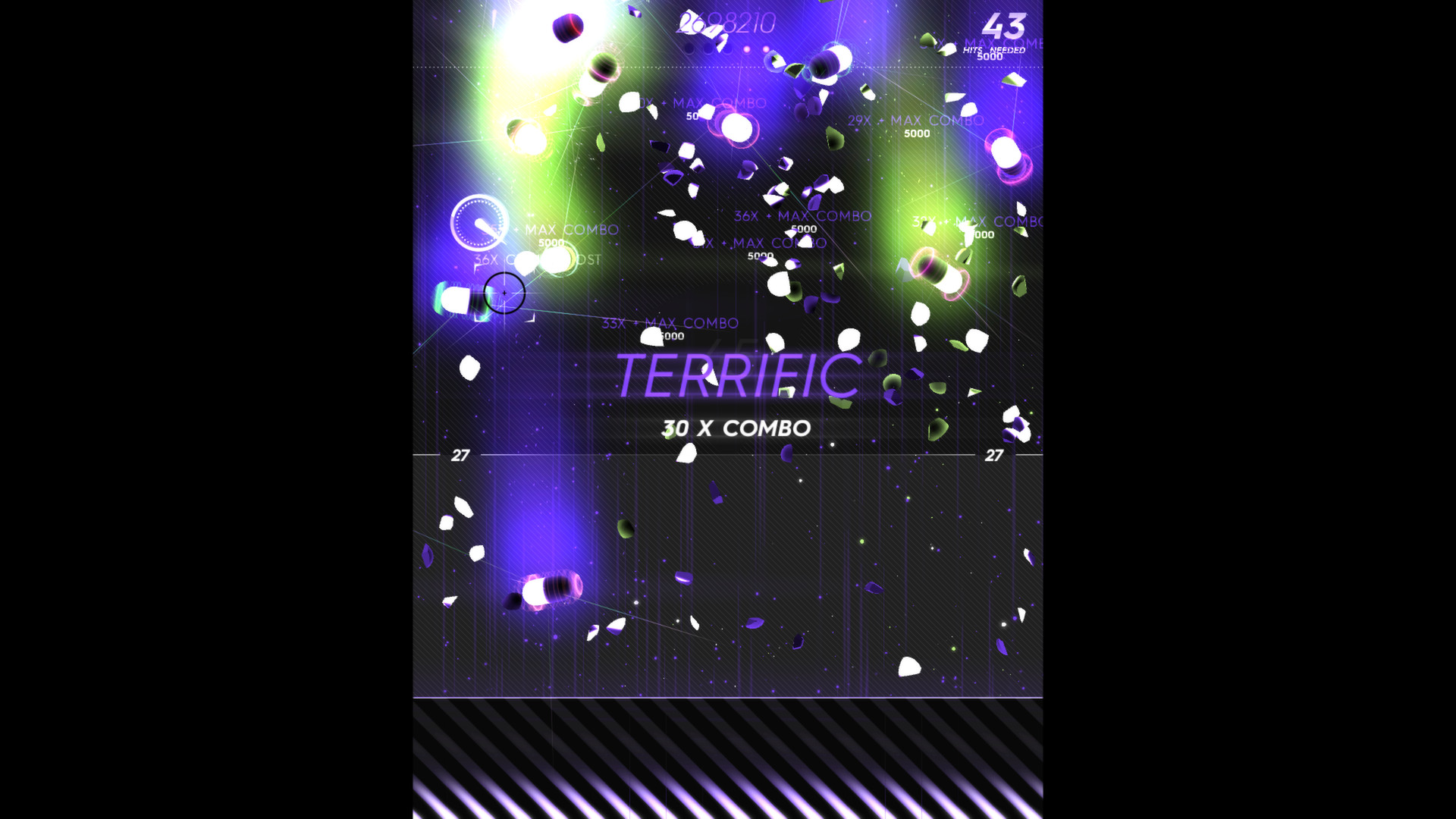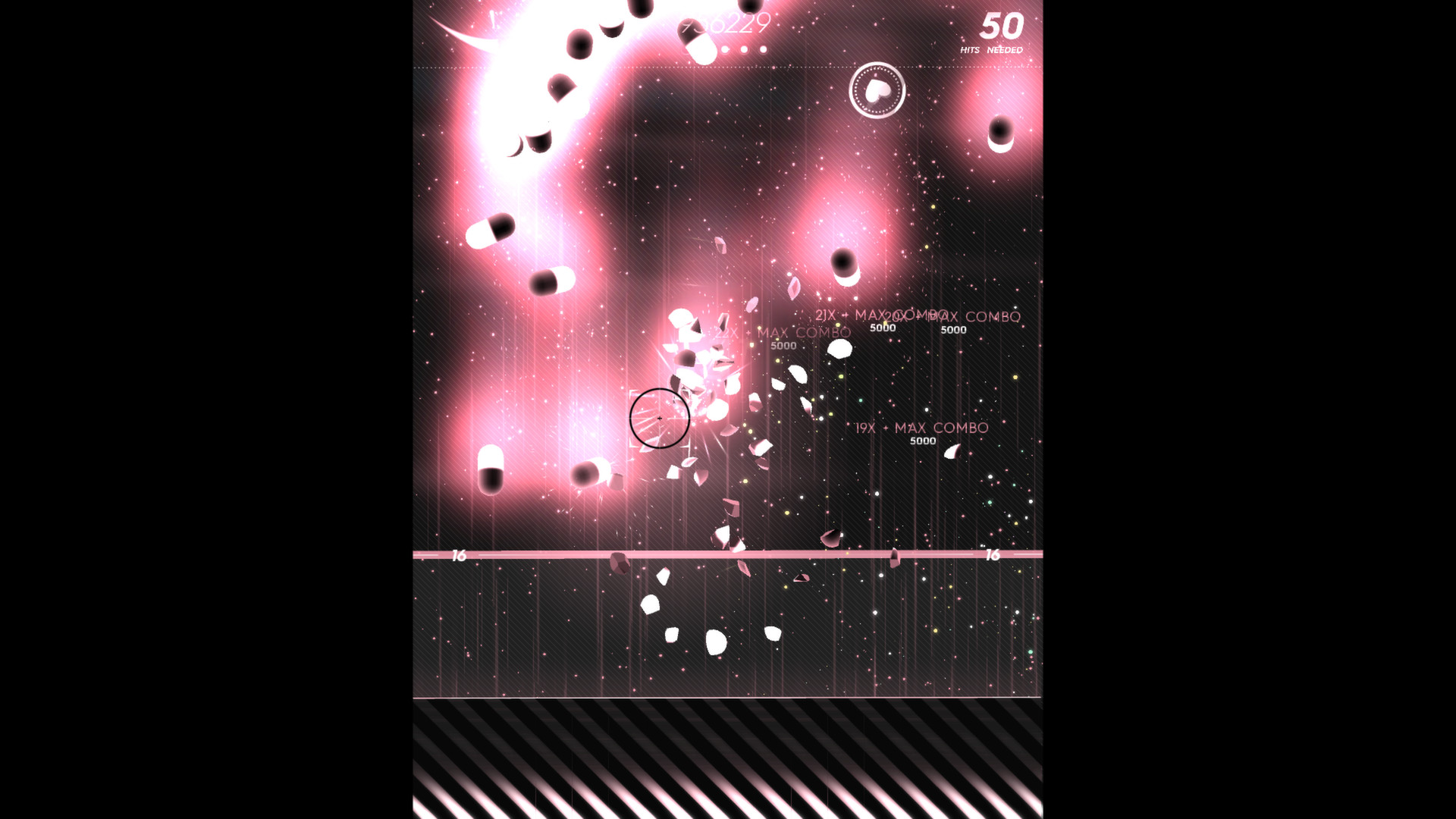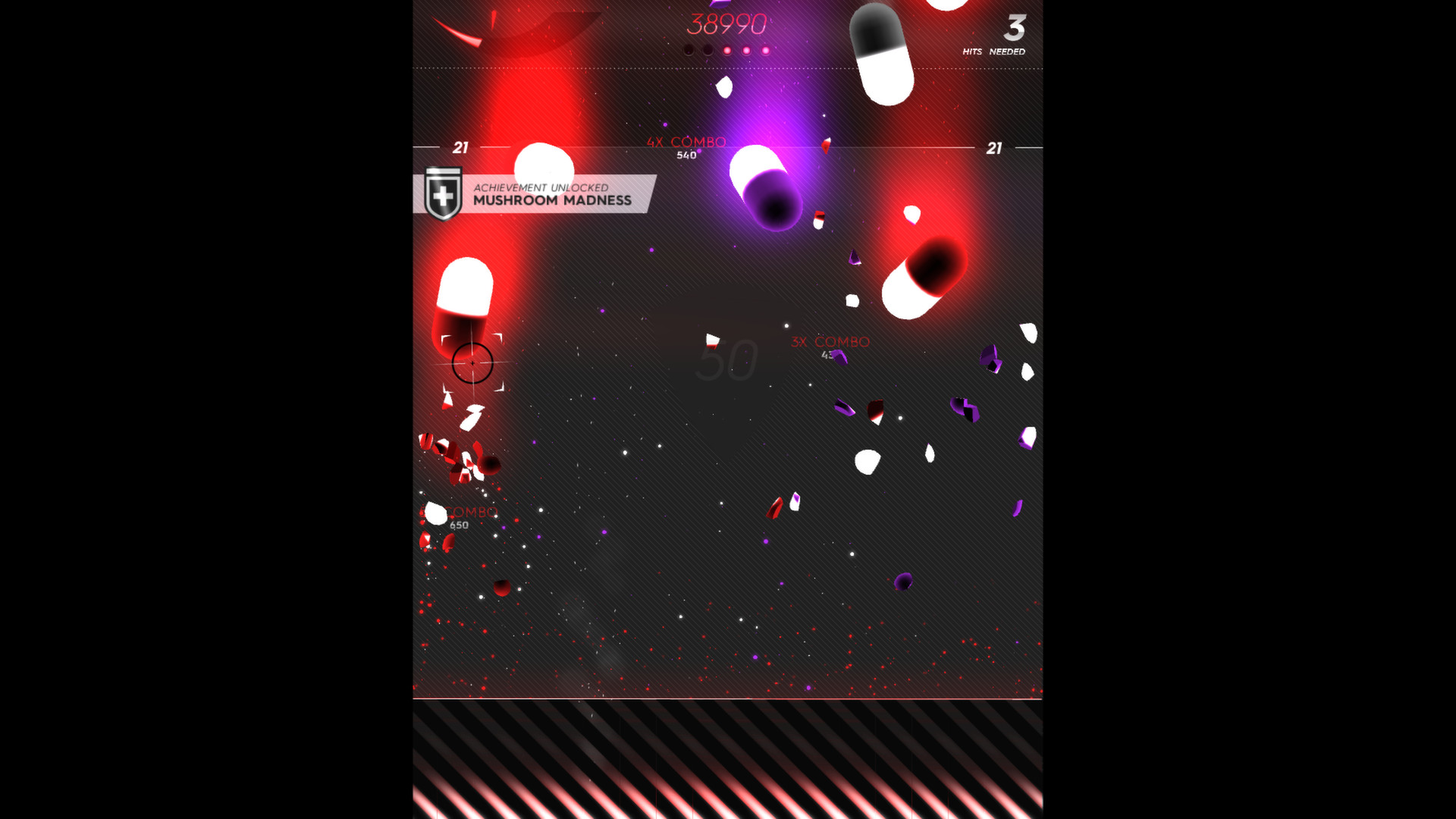 Descrição
Atualizado recentementeMake way for the MAYDAY launch and update!Coinciding with the ...
Atualizado recentemente
Make way for the MAYDAY launch and update!

Coinciding with the release of Intake on iOS we`ve pushed a brand new update to Intake on Steam! It includes a handful of gameplay tweaks, some new features, and some bug fixes!


Gameplay: Challenge levels during regular gameplay and pro mode now appear at intervals of five levels.

Gameplay: Flashbangs appear starting at level five.

Gameplay: Removed the game over level bonus from appearing in level one.

Gameplay: Challenge Modes are now 25 levels longs.

Feature: "No Nonsense Mode" turns off level up shield transitions and the bonus level, so you can get more playtime faster.

Feature: Gartnervision is a toggleable visual effect for the letterboxes. No effect on gameplay, it`s just sexy.

Feature: Tweet button to tweet your score.

Bug fix: The rank badge display in Challenge Mode always shows the proper rank.

Bug fix: Shortened transition timing across the board.

Bug fix: Streamlined some loading times.

Bug Fix: Improved loading performance.
Because of the dramatic changes to gameplay, we`re clearing the leaderboards.
Enjoy!
Sobre o jogo
Intake is the new retro-futuristic drugstep arcade shooter from Cipher Prime. In this polychromatic love child of Dr. Mario and Ikaruga, you battle a never-ending barrage of pills, pushing your skill and reflexes to the limit to avoid a lethal dosage. Blast and combo your way through an epic cascade of audiovisual mayhem so intoxicating it comes with its own warning label.
FEATURES

Classic Arcade Shooter: From its aspect ratio to its fast-paced game play, Intake is directly inspired by classic arcade shooters and SHMUPs with just a hint of FPS love.

Achievements: Over 70 finely tuned achievements that will teach even the most hardcore player new tricks. These are not your typical progress-only achievements.

High Scoreboard and Game Stats: Keep track of your high scores and decimate your friends.

Challenge Modes: Acceleration, Minefield, Reaction, and Flood modes will challenge every aspect of how you play.

Gameplay Changing Features: Grab vitamins while you play and trade them in for intense game upgrades. You can even turn the game into a SHMUP if you show your skills.

Dubstep Soundtrack: Infinite wubs. Classy ones.

Colorblind Modes: Intake offers colorblind modes for players with deuteranopia, protanopia, and tritanopia.

Full Steam Support
Prós & Contras
Prós
Não encontramos pontos positivos.
Contras
Não encontramos pontos negativos.
Avaliações sobre o Intake - Steam