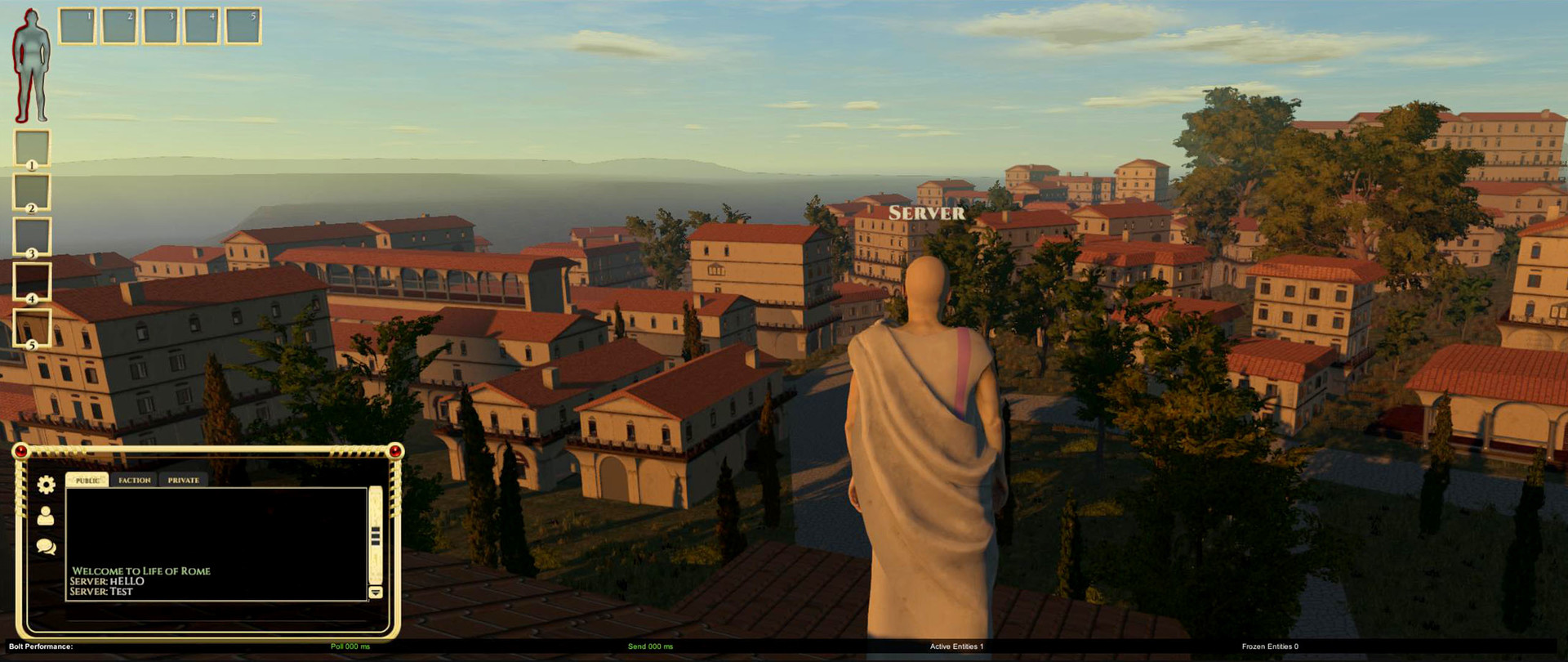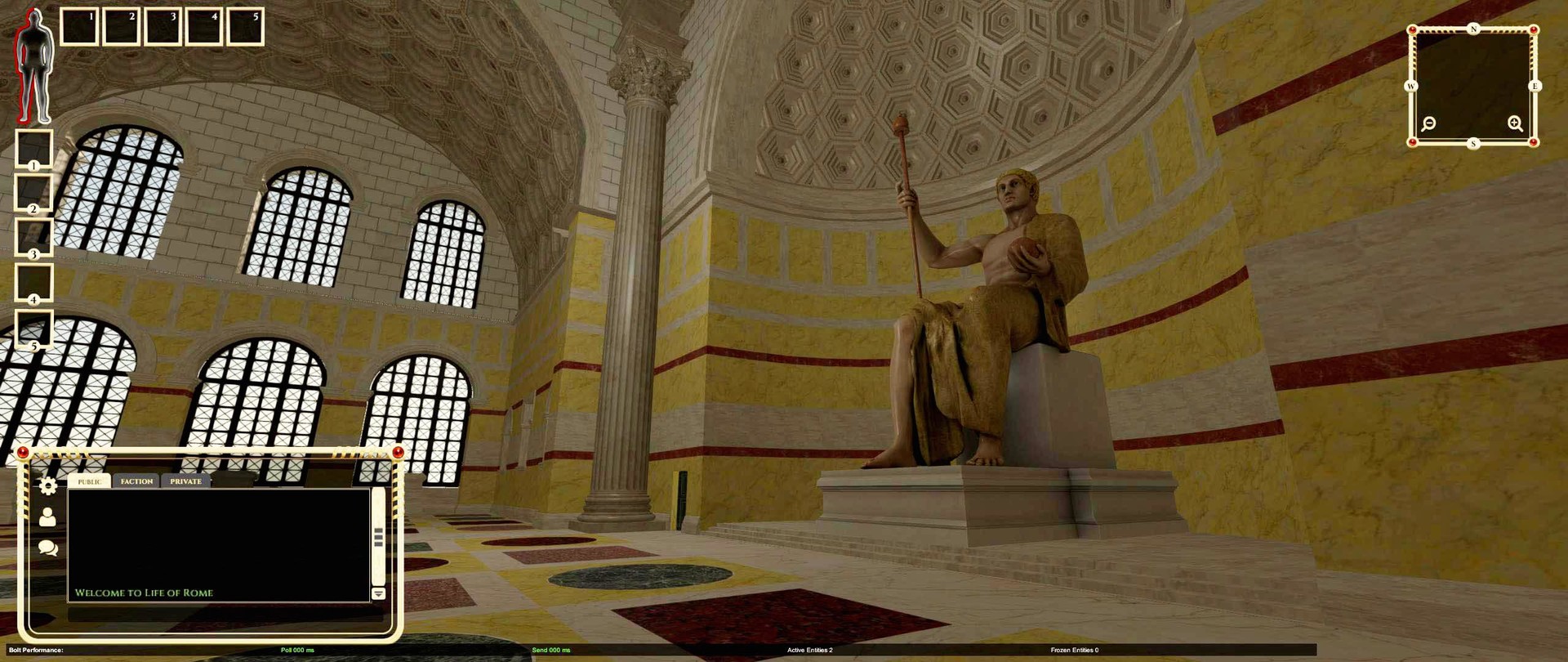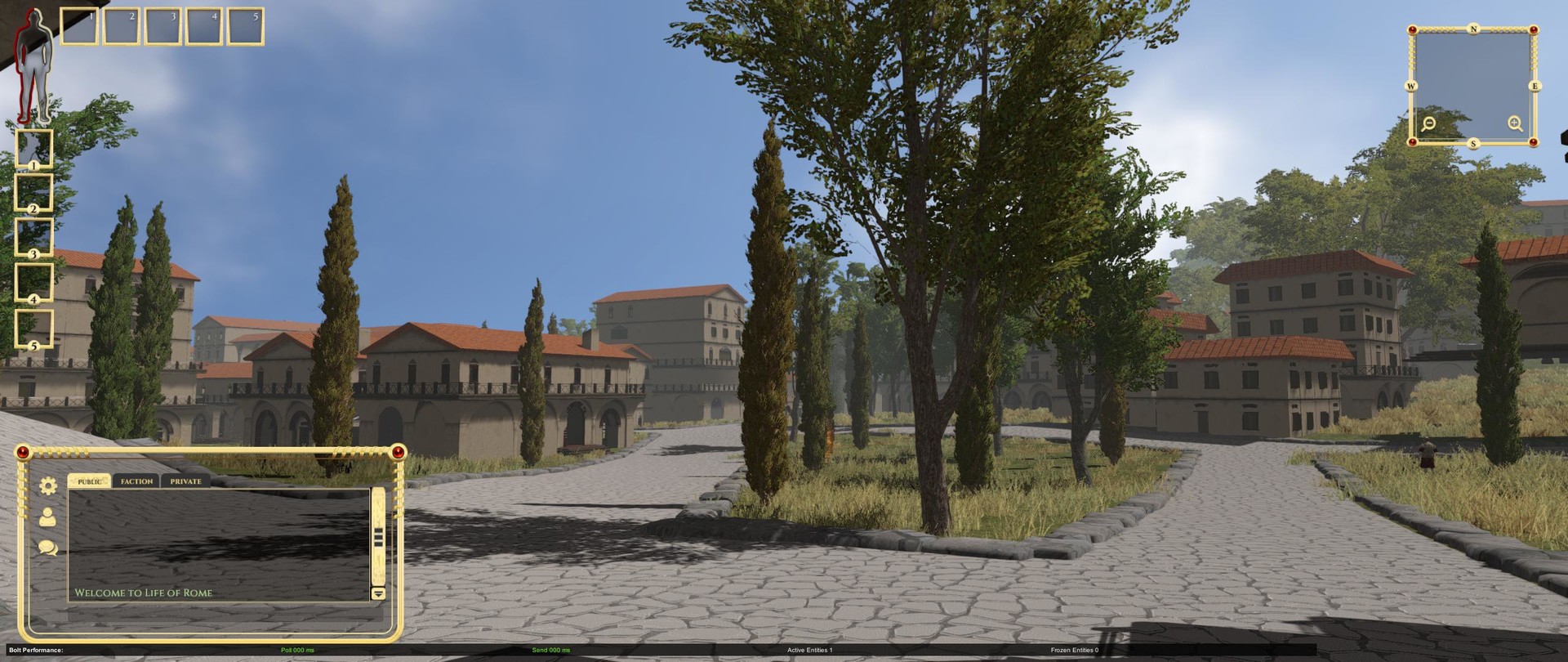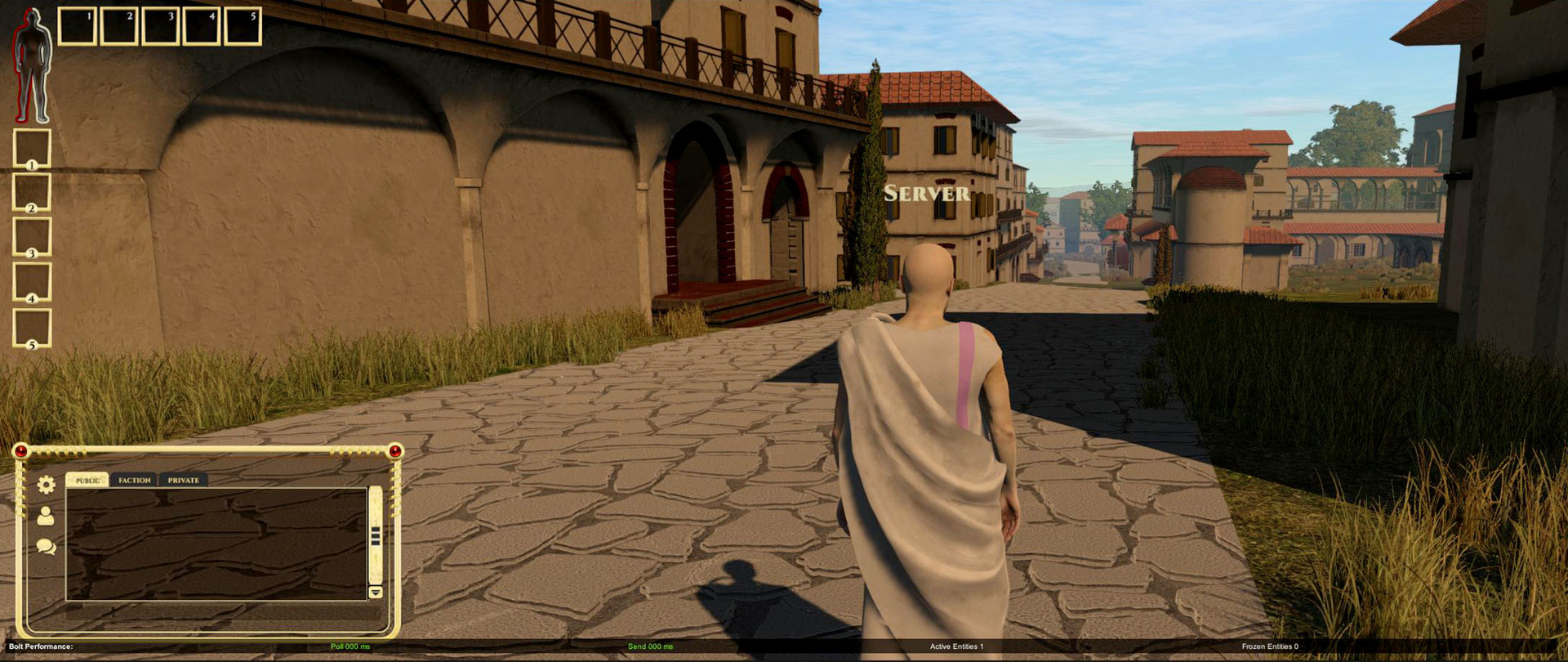 Descrição
WARNING: THIS GAME IS EARLY ACCESS ALPHA. PLEASE DO NOT PURCHASE UNLESS YOU WANT TO ACT...
WARNING: THIS GAME IS EARLY ACCESS ALPHA. PLEASE DO NOT PURCHASE UNLESS YOU WANT TO ACTIVELY SUPPORT DEVELOPMENT OF THE GAME AND ARE PREPARED TO HANDLE WITH SERIOUS ISSUES AND POSSIBLE INTERRUPTIONS OF GAME FUNCTIONING.

Life of Rome is a third and first-person massively multiplayer online action role playing game (MMORPG) set in the persistent world of Rome. The game is played from the point of view of both Roman and Barbarian; designed to emphasise roleplay and community using a faction system and player-driven politics. The in-game world is a 50km2 representation of Rome and its surrounding areas, including several small villages and Roman forts.

Players interact with each other in a series of locations spread across the area. Major roleplaying-based storylines, purely optional, will be started and run by Breakout Studio staff as well as players. Players in a position of power may also affect gameplay by setting a faction's agenda, creating long-term political, economic, or military goals, which are broken up into missions handed down through a faction's hierarchy in the form of player generated and driven missions.

Race and Faction
Race and Faction are entirely separate choices. All races can choose allegiance to the Roman State or to the Barbarian Rebels. Race is more of a cultural choice and will come with a unique faith option and prestige item. Race will largely be a matter of roleplay and how you choose to play your character. Faction allegiance is something that can be chosen at the beginning, however allegiance can be switched, although this comes with a heavy Prestige debuff, and it not something you can do on a daily basis. You would be able to make pledge of allegiance to either faction, but not make another one for a reasonable period of time.

Backstory
When you enter the game for the first time you will be given a message explaining the premise and describing how you came to be in Rome/Barbarian encampment, with no possessions and little knowledge. These will be vague enough that the player can write their own roleplay as to how they came to be in that situation in the first place, but sets the scene and gives a premise as to why you dislike the Romans, or why you choose to be loyal to Rome. It is possible that you could choose from a small number of premises in the beginning, to give a basis for roleplay in the future.

Religion
A player would raise their faith bar by praying to particular gods, or by making offerings or sacrifices at their home fire, the town fire or a temple. In return sometimes their prayers will be heard by the gods (by chance, depending on how high a person's faith is, where and what has been offered) they will receive a temporary bonus, related to the god they made the offering to, which will affect a particular crafting operation, combat, one of their attributes or stats, or bars.
High faith will also contribute to your overall Prestige score. Faith would drain very slowly and would be a more long term goal that the other bars above, almost like a score. Faith can be refilled and its upper capacity increased by prayer, performing rituals, animal sacrifice, visiting temples and making offerings. This would require some physical items that would be craftable and consumable, similar to food and drinks, but as offerings to the gods to fill the faith bar instead and increasing the likelihood of your prayers and rituals 'being heard' and being successful. This is where many of the race specific items could come into play, offering craftables to race specific gods and would be great for encouraging roleplay.

Real Time Combat
Unlike many traditional MMORPG's, we're approaching combat as organically as possible. We want to give the player a chance to learn, adapt and increase their skills in combat through realistic training. Timing will be crucial – when you attack, block or dodge will determine survival, as well as the power you put behind an attack and how close you stand to the enemy. The condition of your weaponry and armour also plays a major part in our damage system, the higher quality the higher damage or protection you receive.
Prós & Contras
Prós
Não encontramos pontos positivos.
Contras
Não encontramos pontos negativos.
Avaliações sobre o Life of Rome - Steam