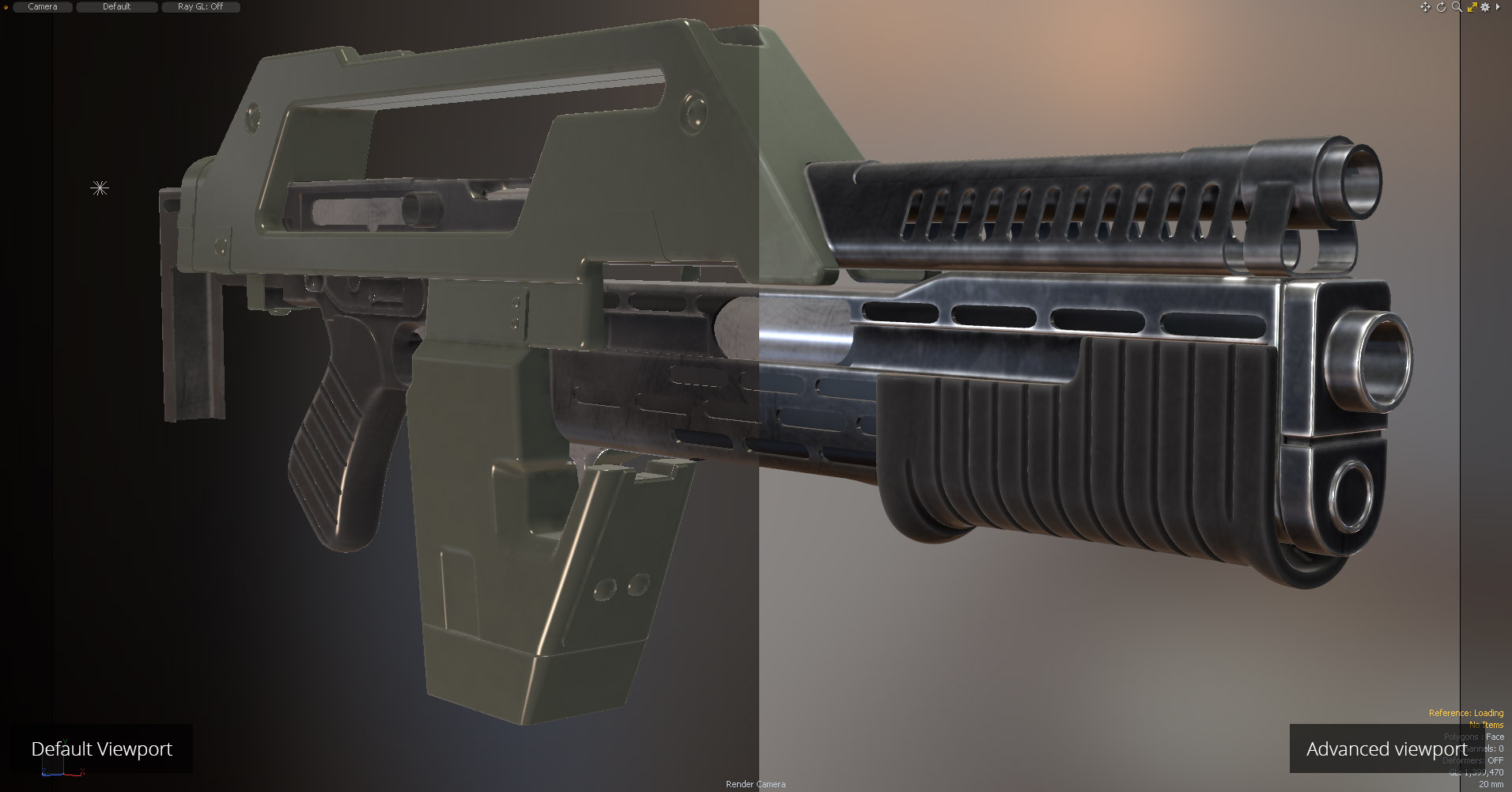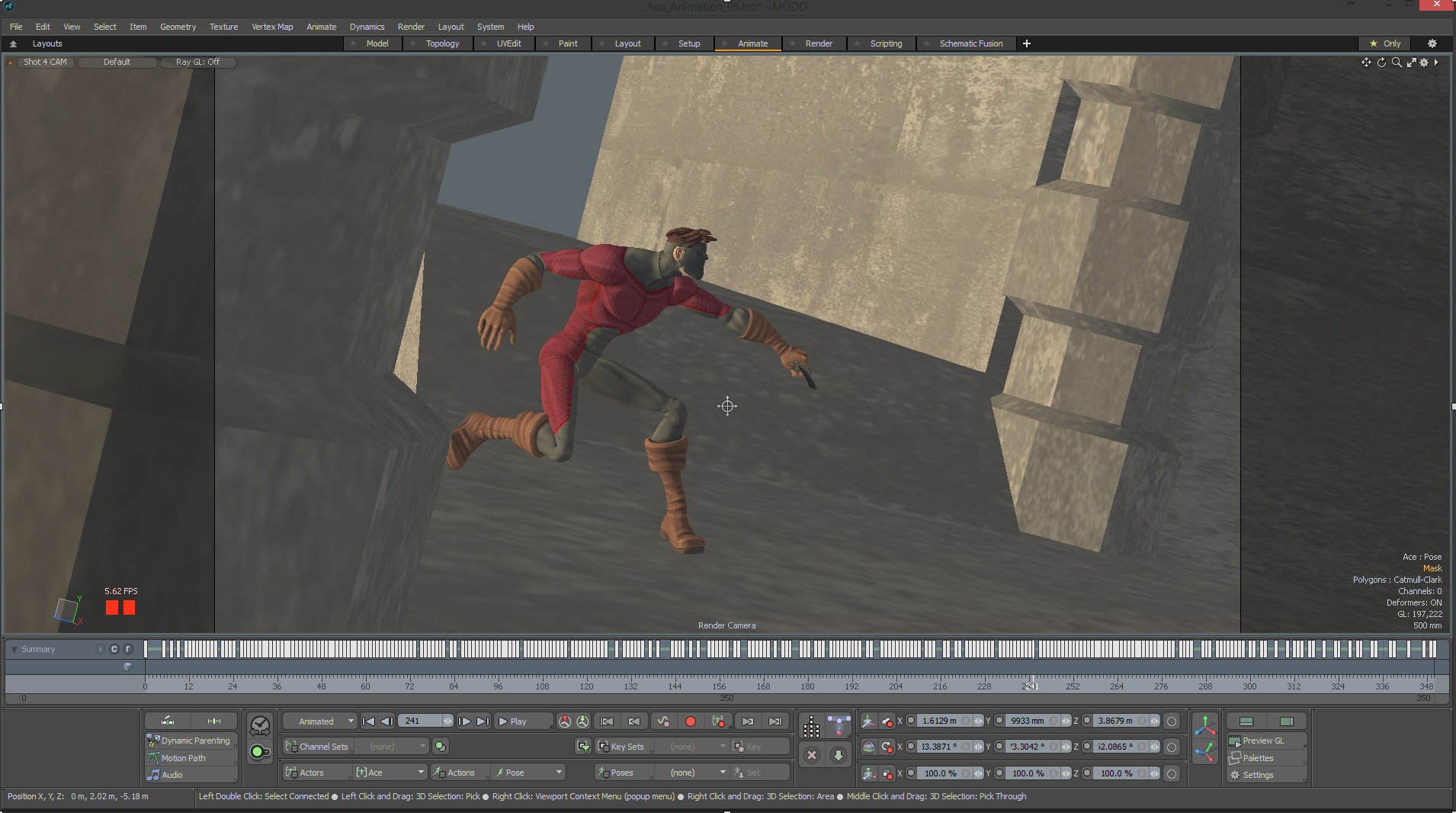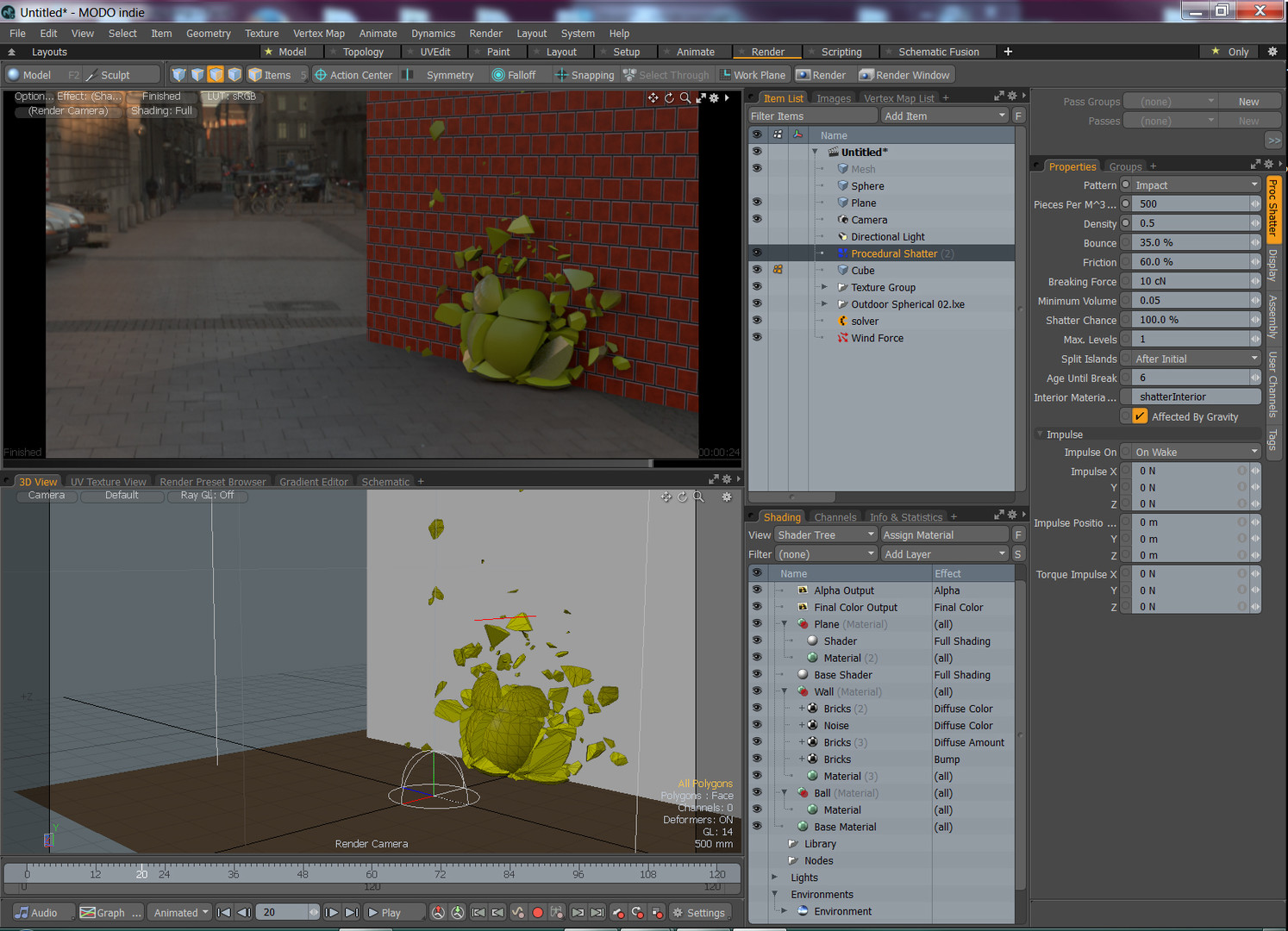 Descrição
We're proud to bring you MODO indie 901! MODO indie 901 packs powerful, industry-leadi...
We're proud to bring you MODO indie 901!
MODO indie 901 packs powerful, industry-leading 3D modeling, sculpting, and animation tools into an affordable package that's perfect for developers and freelance game artists.
MODO indie 901 represents our most significant update so far. With a new advanced photorealistic viewport, progressive texture baking, physically based materials and support for vector-based graphics, MODO indie 901 helps you get the high-quality look you want. There is also a host of new and improved modeling, sculpting, painting, texturing and UV tools—not to mention the integration of the award-winning MeshFusion for consistently better Booleans. In animation and effects, we've added more flexible rigging and new procedural Shatter and Rock items. And, with accelerated performance, complexity management tools and new pipeline integration options, MODO indie 901 lets you take on more challenging projects than ever before.
The fastest, most advanced polygonal and subdivision surface 3D modeler anywhere, MODO indie delivers amazing creative flexibility for crafting detailed 3D game content -- free of individual commercial restrictions and without breaking your budget. Whether you're creating vivid character models, stunning level designs, fully-fledged cut scenes, or more, MODO indie 901 has everything you need to take your game assets to the next level!
Speed. Scope. Flexibility. Power. Community. MODO indie delivers.
MODO indie's flexible modeling tools are ideal for precision modeling of hard surface objects and environment structures, and for freeform organic sculpting of virtually any shape. The integrated multi-res sculpting and animations tools work alongside traditional modeling and UV toolsets to offer a superior experience for game artists. The combination of modeling, sculpting, animation, rendering, and UV tools in a single application delivers a uniquely powerful content creation toolset.Hear from some MODO indie users in their own words

"I definitely recommend Modo indie to anyone who is looking for the best 3D package at an amazingly affordable price." - RogerPlude21

"For modelling this blows Maya LT out of the water. It combines the speed of Blender with the stability of a professional application." - ElectricSauce

"I don't write any reviews publicly, but this product has forced me to do an exception. :-) Short version of review is: Go for it, it is amazing." - masskillerFeatures and Benefits

MODO indie 901 Includes Features For:


Powerful 3D modeling that's intuitive and fun

Dynamic multi-resolution sculpting tools for expert tinkering

Advanced photorealistic viewport

MeshFusion built into MODO indie application

Vector-based graphics support

Powerful animation and rigging tools to bring your 3D models to life

UV Editing tools make texturing objects in 3D a breeze

Texture baking lets you package everything quickly for export

Materials setup and painting gives you great artistic flexibility

High performance rendering

Easy export OBJ and FBX output to game engines

Create custom tool combinations with Macro scripts

MODO indie Project files (.lxf) can now be shared with other MODO indie users

Key Features and Workflows Explained

Modeling & Sculpting:
When it comes to modeling and sculpting, MODO indie 901's renowned toolset just got better. Now a fully integrated feature included in MODO indie 901, MeshFusion takes away the challenge of complex and frustrating Boolean operations, making it easier to consistently produce high-quality models. Add to that topological symmetry, layered multi-resolution sculpting, new Slice and Cap options, Quad Fill, Linear and Radial Align, Multi-slice and more, and polygon modeling is faster, easier and more efficient than ever. Work with multiple sculpt layers at each mesh level; displacement values from all the layers are blended together into the final result, with each layer's contribution controlled by an Opacity attribute. Leverage professional quality tools and streamlined modeling methods to produce the best 3D models out there.

Painting:
With MODO indie 901, getting the look you want is easier than ever. With a new physically based BRDF material advocated by studios like Disney, renders are more convincing, while a host of painting improvements deliver faster, higher quality brushstrokes so you can bring your artistic skills to the texturing process. Meanwhile, if you work with vector graphics, MODO indie 901 opens up whole new possibilities for taking your 2D designs in the 3D world either as textures, or as a framework to build upon. Paint on a 2D plane or directly on the surface of your 3D model. From connecting to texturing, MODO indie 901's robust painting tools can be leveraged to improve the speed and quality of almost every stage of the workflow.

UV's:
UV's were never fun until now. Enhanced multi-tile UV workflows in MODO indie 901 include the ability to pack UVs across multiple tiles at once, a new UDIM Indicator that displays various information about the current tile, and UDIM support within many tools and commands. Other new UV features include the ability to copy and paste UVs based on topology, straightening options for the UV Relax tool, and a UV Rectangle command to align strips that have a regular grid pattern. Create that perfect, low-distortion UV map for when painting textures in 2D. Or create an efficient and compact UV map to capture extra detail for 3D painting and baking workflows. It's all about flexibility with MODO indie and, more importantly, keeping technical tasks fun!

Topology:
Too many polygons, no attention paid to surface topology? This and other things can lead to odd, unrealistic animations in your games. The solution is to "retopologize" the model. MODO is known as the retopology tool of choice for professional game developers, and again MODO indie also includes all of these powerful features.

Shading:
MODO indie 901 now offers a new choice of BRDF material—GTR (Generalized-Trowbridge-Reitz)—that better matches specular highlights on real materials, and offers control over blurry reflections. The material is fully compatible with the new advanced photorealistic viewport. In addition, MODO's physically based Daylight model has been updated to provide a more realistic, physically accurate environment. Use MODO indie's's shader tree to develop high quality materials and aid in the creation of in-game textures. Full GI, ray-traced reflections and render outputs let you take your textures to the next level. You can even use MODO indie to composite your shader mask layers together for even greater precision, or use advanced shaders like the occlusion shader to create painterly effects and add dirt/grime.

Baking:
Quickly bake textures and visually get a feel for how your assets will look in context without having to jump into the game. Render layered shader mask outputs to streamline the baking process and provide you with more options to control your texture painting.

Advanced Photorealistic Viewport/Preview/Rendering:
Iterate faster in a high-fidelity context that closely reflects your final render, with MODO indie 901's new hardware-accelerated photorealistic viewport. Powered by The Foundry's Clear technology, the new advanced viewport lets you manipulate geometry and materials in a real-time setting that accurately displays lighting and shadows, BRDF materials, reflections, gloss, screen-space ambient occlusion, high-quality transparency, anti-aliasing, supersampling and a number of 2D post-processing effects. Leverage MODO indie's powerful rendering engine to preview surfaces and adjust lighting and shader setups directly in app. This allows you to easily visualize complex materials, such as fur, without the need to export to your game first. IMPORTANT NOTE: If you have older hardware and have issues running the Advanced viewport you can always switch to the default viewport for performance issues.

Animation:
Ready to make your detailed 3D models come to life? MODO indie's dynamic 3D animation framework is highly customizable to any size gaming project, and it's packed with extra features that build on traditional animation techniques in exciting and powerful ways.

Rigging:
MODO indie's modular node-based rigging system makes it simple to create, edit, and reuse complex character rigs, using a nondestructive and nonlinear toolset that's fully integrated to give you the flexibility you need.

Learning:
Professional 3D authoring tools can sometimes take a career to learn and afford. With MODO indie, everyone can learn the basics of game content creation without breaking the bank. MODO's exceptional community of learning resources helps indie studios and independent content creators around the globe grow their 3D skills.Differences between MODO indie and full MODO



OBJ and FBX export limited to 100k polys

Bake and render resolution limited to 4k

Command eval options unavailable

Command, scripts, and command history panel results unavailable except "undo" and "history"

Python editor, third-party scripts, and third-party plugins unavailable

Can import all formats, but can only save in .lxf format

Export formats limited to OBJ and FBX

Image save formats limited to .png, .jpg, .tiff and .exr

Network Rendering is disabled

MODO indie + MARI indie Bundle!

Why not double your creative might by pairing MODO indie 901 and MARI indie together in your solo 3D game asset pipeline? Read more about MARI indie's incredible 3D painting and texturing capabilities here! Monthly subscription or perpetual license bundles available.

Have More Questions?

For additional info on whats included in MODO 901 and MODO indie 901 please click here!
And our in-depth MODO indie FAQ right here!
Prós & Contras
Prós
Não encontramos pontos positivos.
Contras
Não encontramos pontos negativos.
Avaliações sobre o MODO indie 901 - Steam