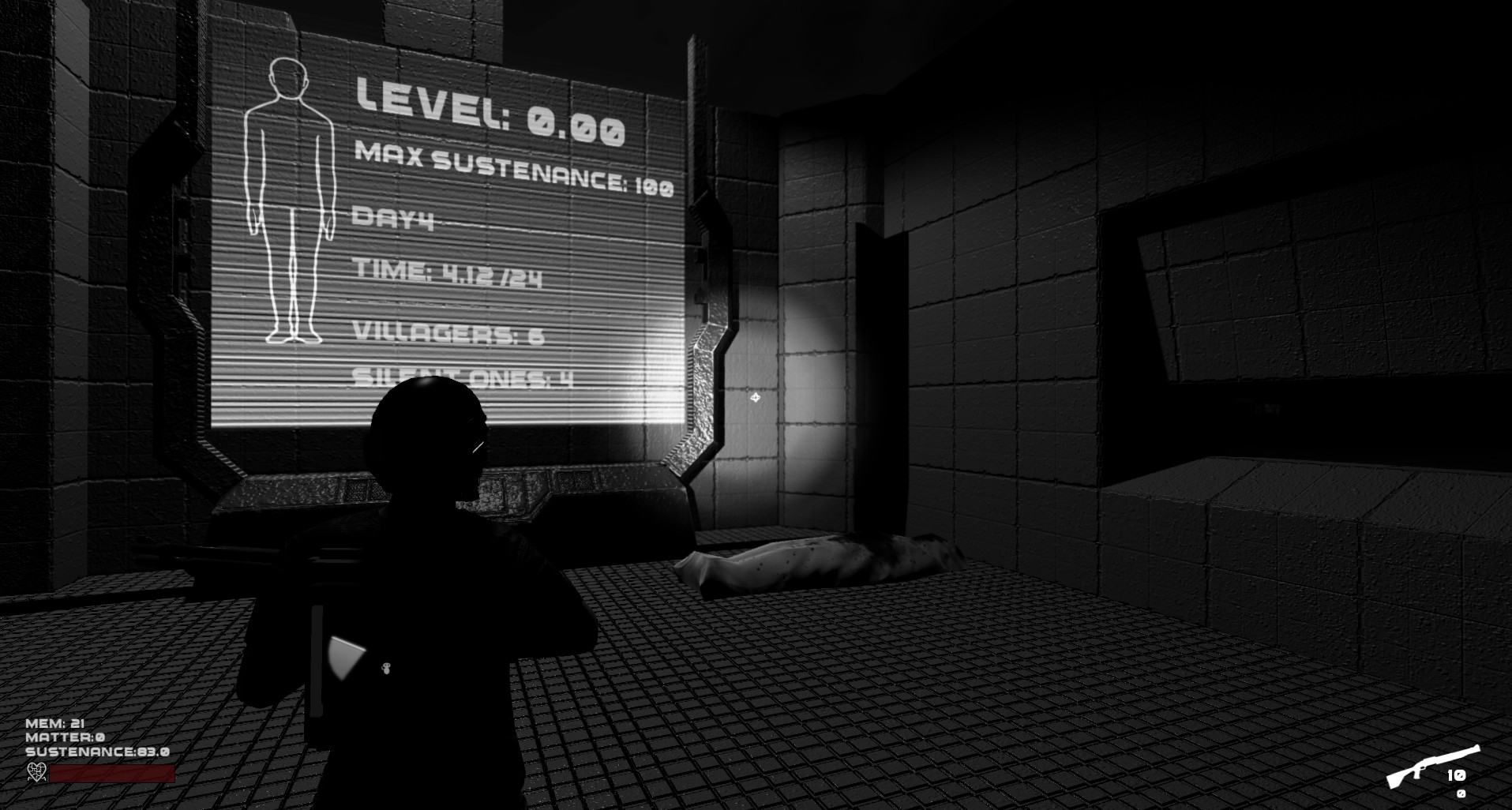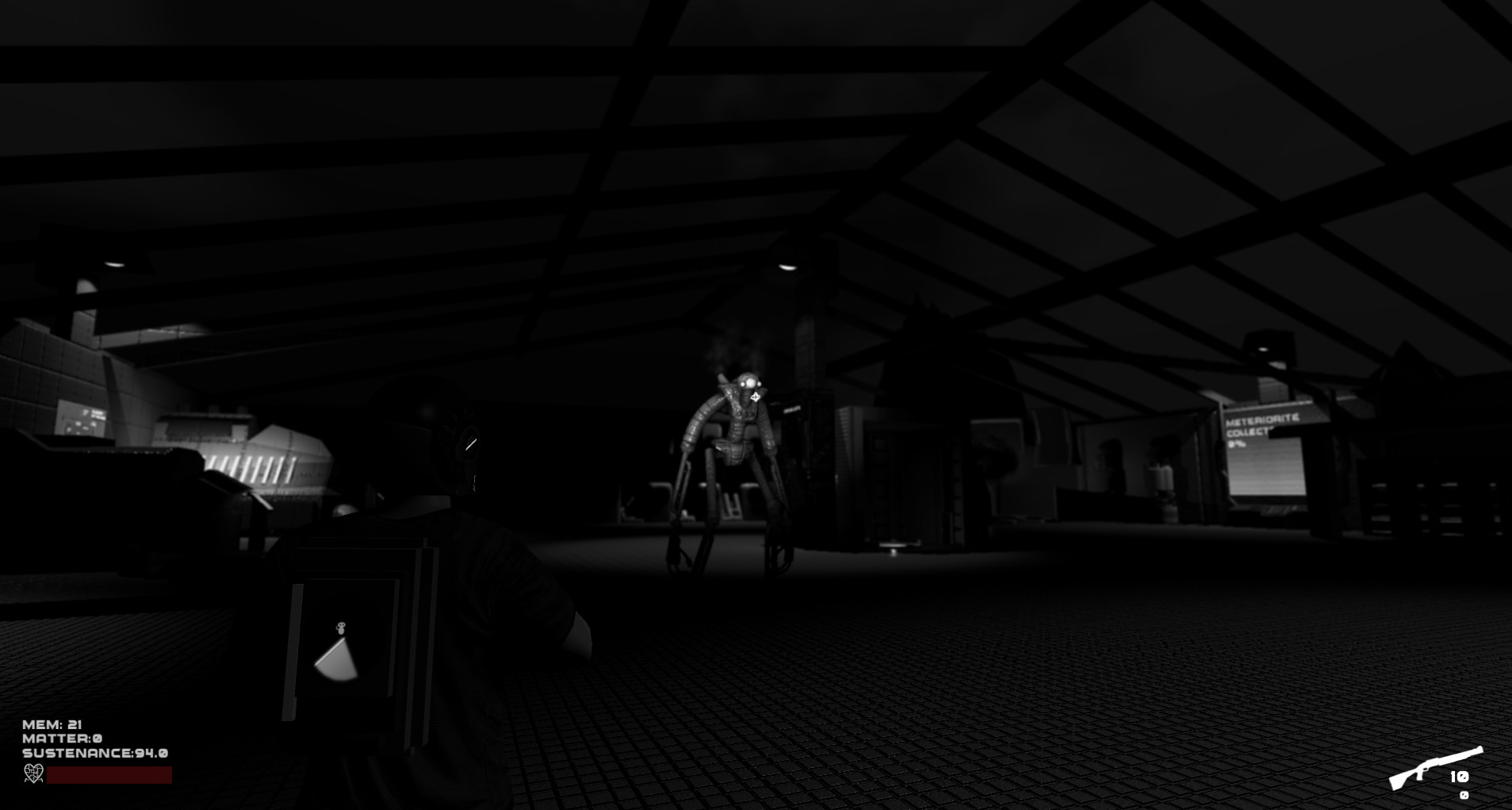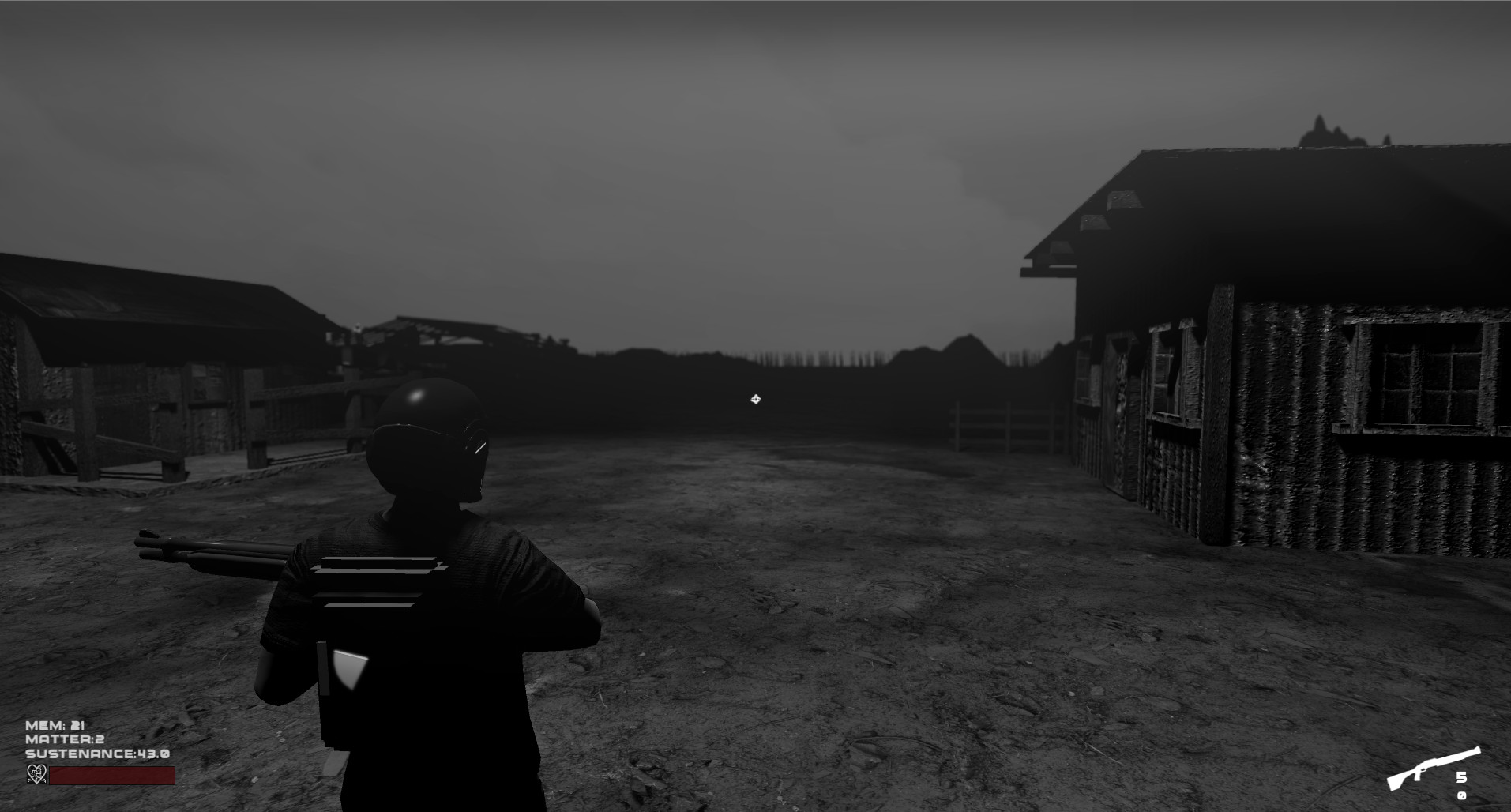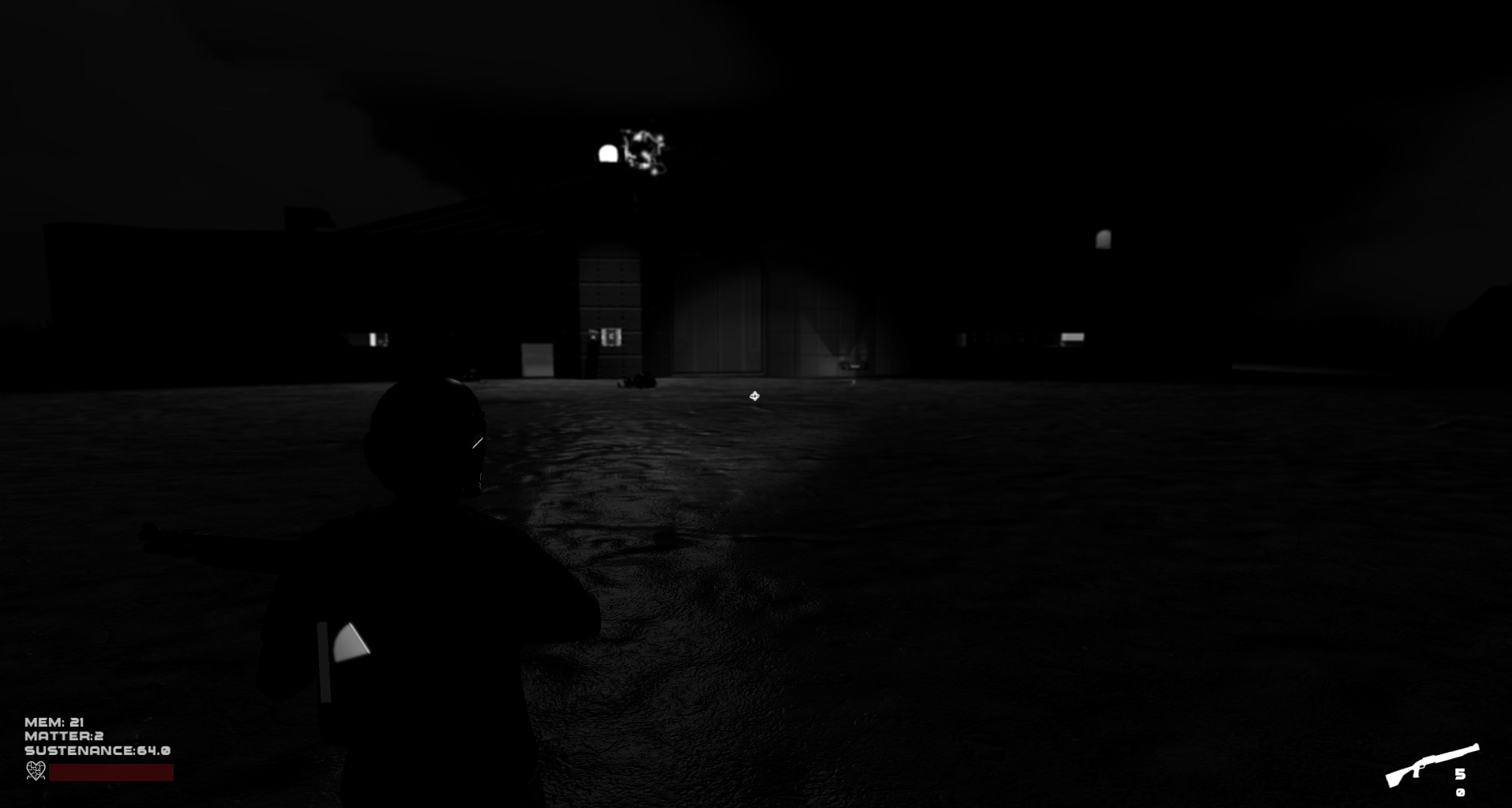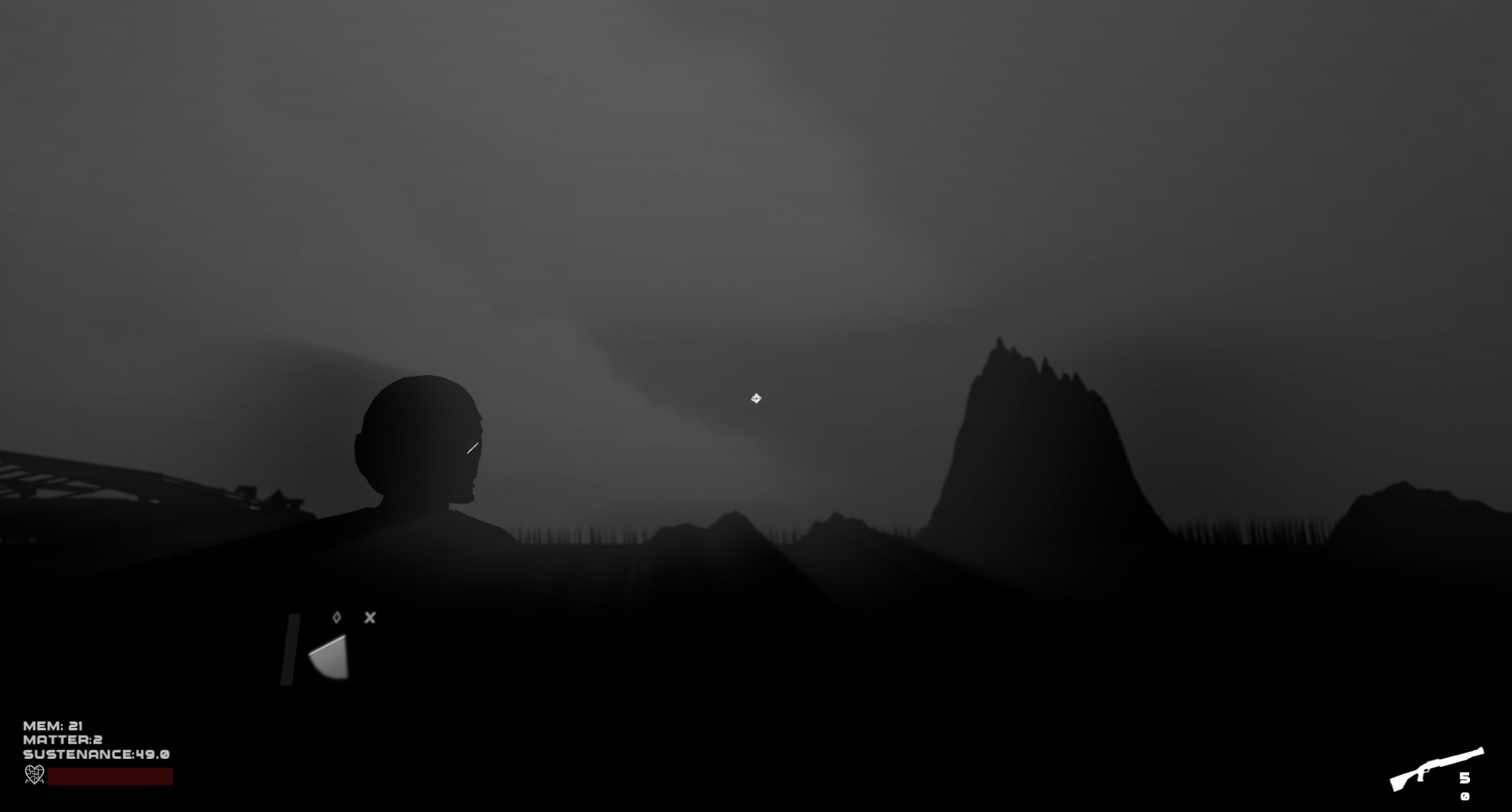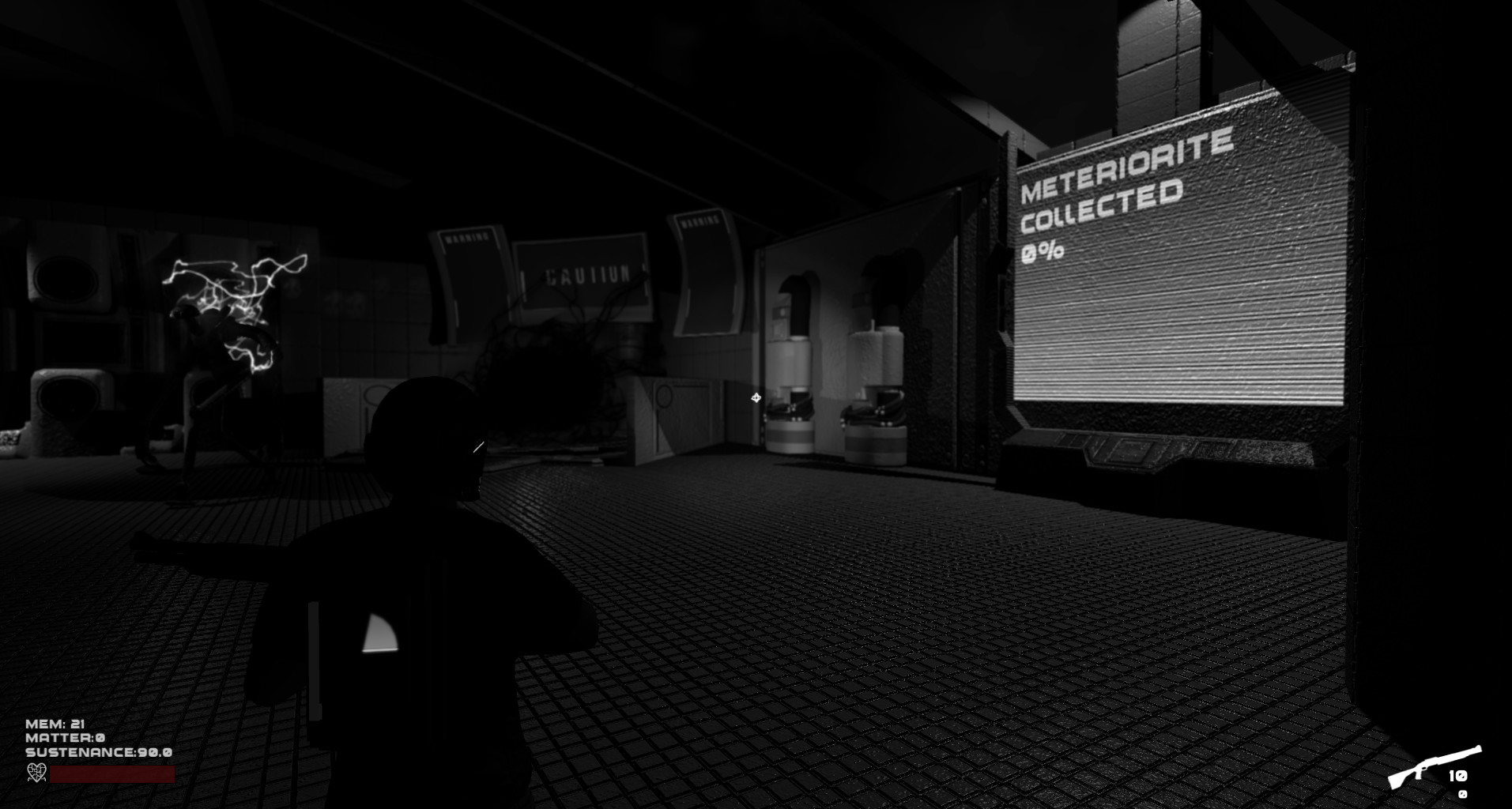 Descrição
A dark fog lingers in the horizon, and daylight shows itself sparingly. Planet Azathoth...
A dark fog lingers in the horizon, and daylight shows itself sparingly. Planet Azathoth is a planet where you will need to overcome the darkness to survive. You are at outpost Allegory of The Cave. You were here to do research, but things have turned awry. The silent ones have appeared.

What is real, and what isn`t in the world of Azathoth? If you know the Allegory of the Cave by Plato, you`ll understand a bit more why the game is in black and white. The Allegory of the Cave is an analogy of the gathering of people who have lived chained to the wall of a cave all of their lives, facing a blank wall the whole time. Their only perception of reality if the shadows on that wall from the outside world. Shadows become their reality. What you see on Azathoth what does it really mean?

A unique take on action survival horror

Darkness on Azathoth oppresses your senses. Light provides nothing but a small delay of the inevitable. It provides a small window into the true nature of darkness. That darkness swallows and envelopes those within. The door that protects, is only as good as the one that keeps it closed. Manage your resources to keep your base running, the lights on, and bullets handy. You will need to venture out of the safety of your base to gather precious materials. Survive long enough to gather enough resources for your spaceship. Uncover the mystery of what`s really going on, and the mysterious past of yourself.

Features

-Unique blend of genres base management, and survival horror
-Robot allies that will help you collect resources
-Daynight cycle that favors darkness
-Strong shooter mechanics (no clunky hard to control protagonist)
-Open ended choices of how you choose to spend your time



Continuous Support

Nightmare on Azathoth will continuously be updated from the nightmare realm.
Prós & Contras
Prós
Não encontramos pontos positivos.
Contras
Não encontramos pontos negativos.
Avaliações sobre o Nightmare on Azathoth - Steam