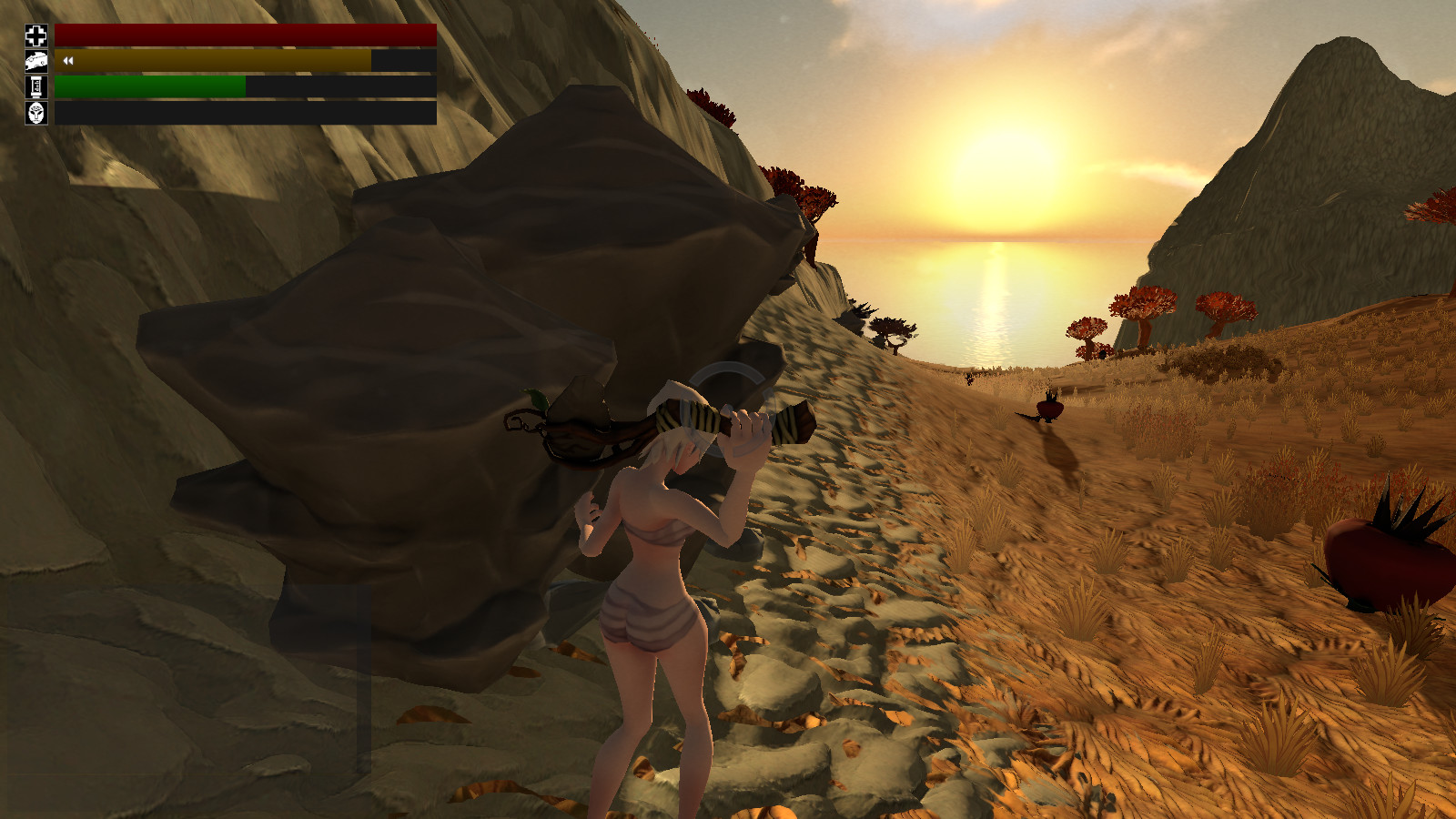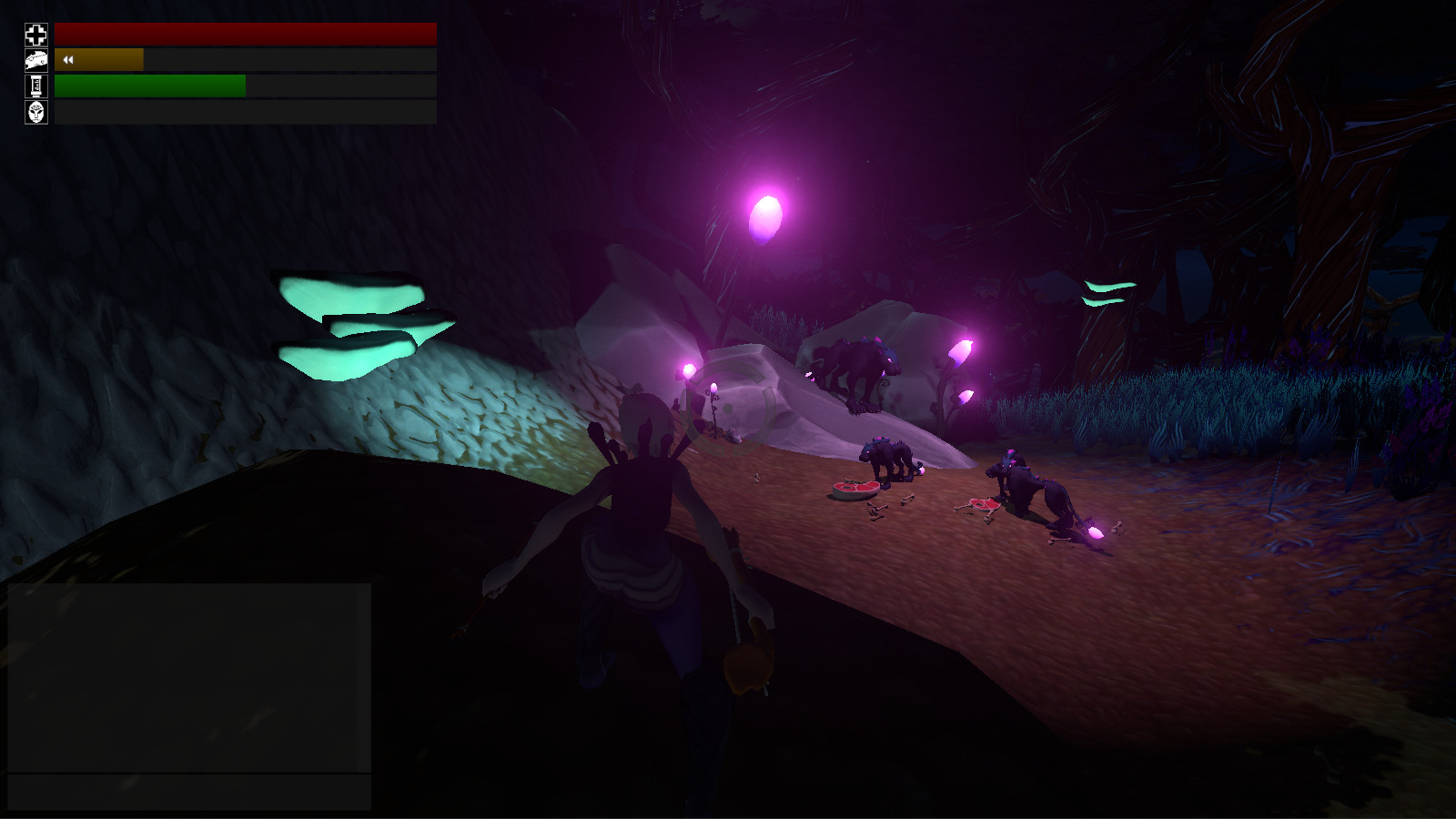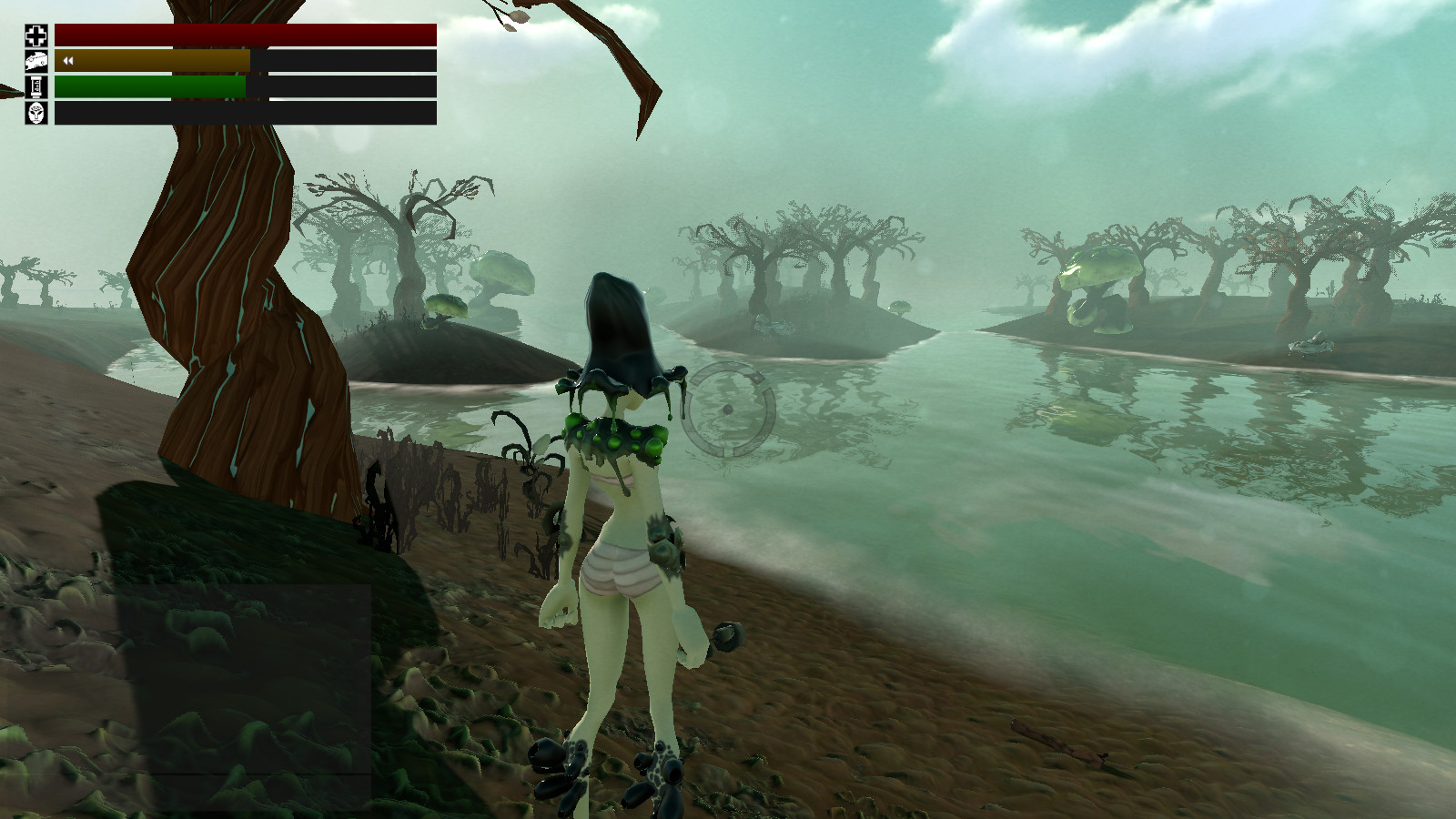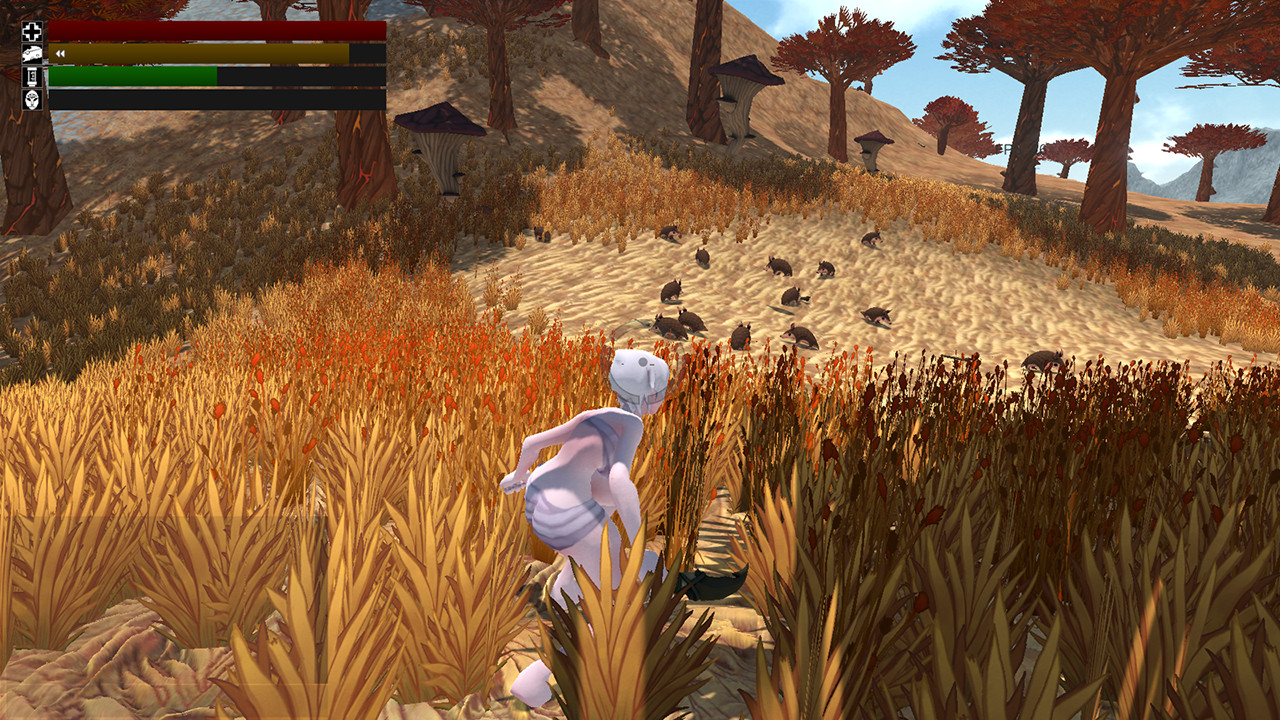 Descrição
Explore this survival game in which you adapt to the world around you.Mutate and evolv...
Explore this survival game in which you adapt to the world around you.
Mutate and evolve to face different challenges in the rich and colorful environments of Shrooms. Join your friends to create the tools of your survival or the weapons of their demise.
This game is in an early alpha state
, expect missing features and unbalanced gameplay as we develop the game so do NOT buy this game unless you truly want to support it.
Explore a world that is being built at this very moment, but remember to take your friends, the night is dark and full of panthers.

Adapt by gaining body mutations that unlock different abilities. These can be mixed and matched to customize the gameplay to your liking and needs. Right now there are 24 different mutations for a total of 126 combinations.

Survive by overcoming the cold and heat while fending off animals and other survivors.

Hunt the wildlife for resources, just make sure you wont become the prey.

Harvest materials and craft tools to gather better fungi.

The game is a bit unstable at the moment so bugs and crashes can and will happen. We are hoping to have your help in finding these bugs.

The maximum number of people per server is low to keep things sane, as we stabilize the game networking we will increase this number accordingly.

The save system is still being worked on so the gameplay is sped up significantly.

Specialized Crafting: A progression based crafting system that will allow you to specialize in your favorite crafting areas.

TRUE Cooperative Crafting: Help your friends craft difficult gear by holding down that blazing sword blade while he hammers the metal.

Dynamic Building: A system that will allow you to build from a small shack to a huge stronghold.

PVE Bosses: Get that rare material by defeating a hidden Beast that will need a coordinated group of survivors to take down.

Gear: From weapons and tools to armor and working attire, everything you`ll need to make you better at every field.

More Mutations: With growing content comes more mutations with more abilities to face the new challenges.

Others: There will be tweaks, reworks and changes to all other areas of the game like a more intuitive UI, better controls, graphical options, balance changes or any doable features that you might ask us to do.
Prós & Contras
Prós
Não encontramos pontos positivos.
Contras
Não encontramos pontos negativos.
Avaliações sobre o Shrooms - Steam