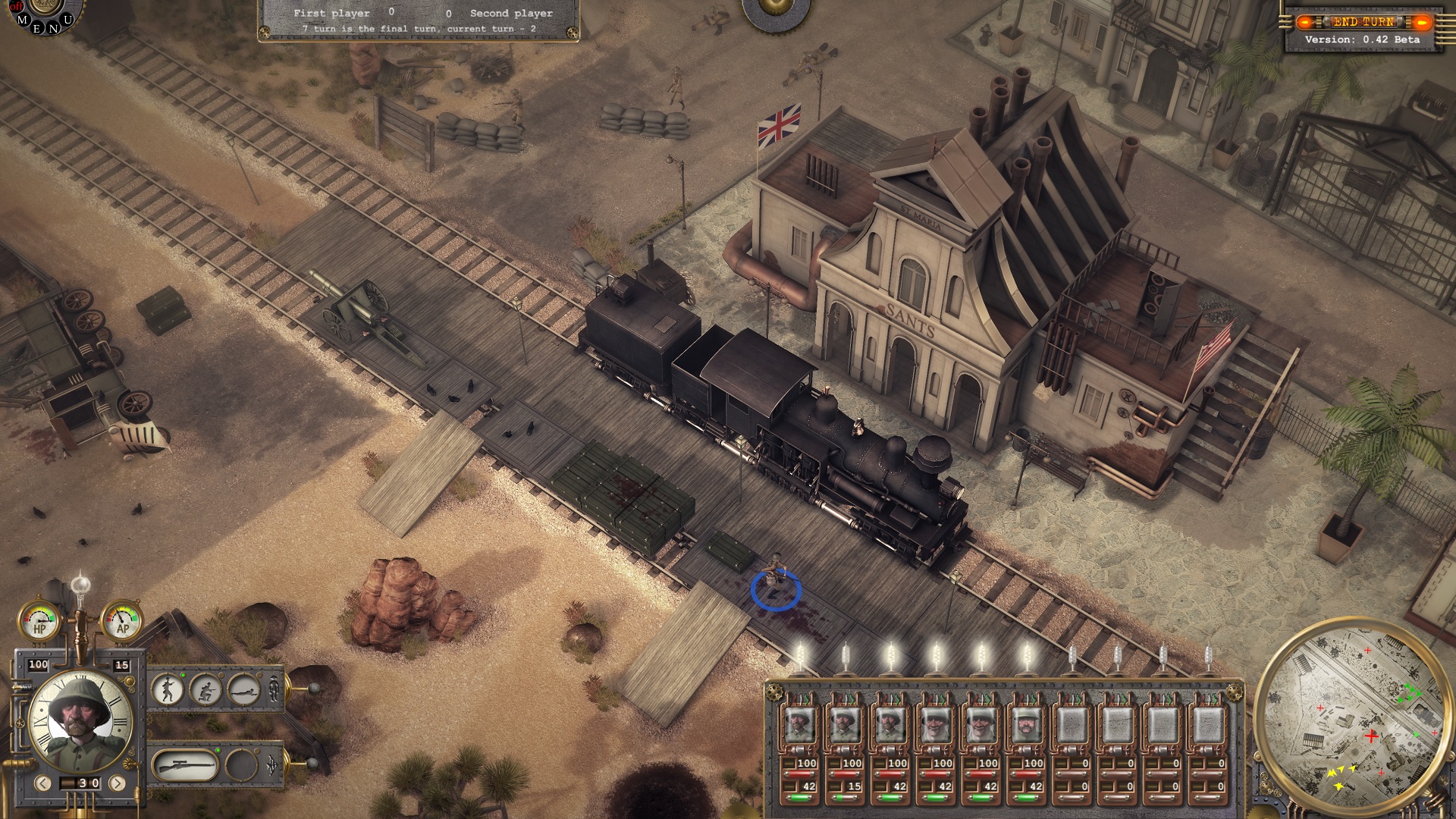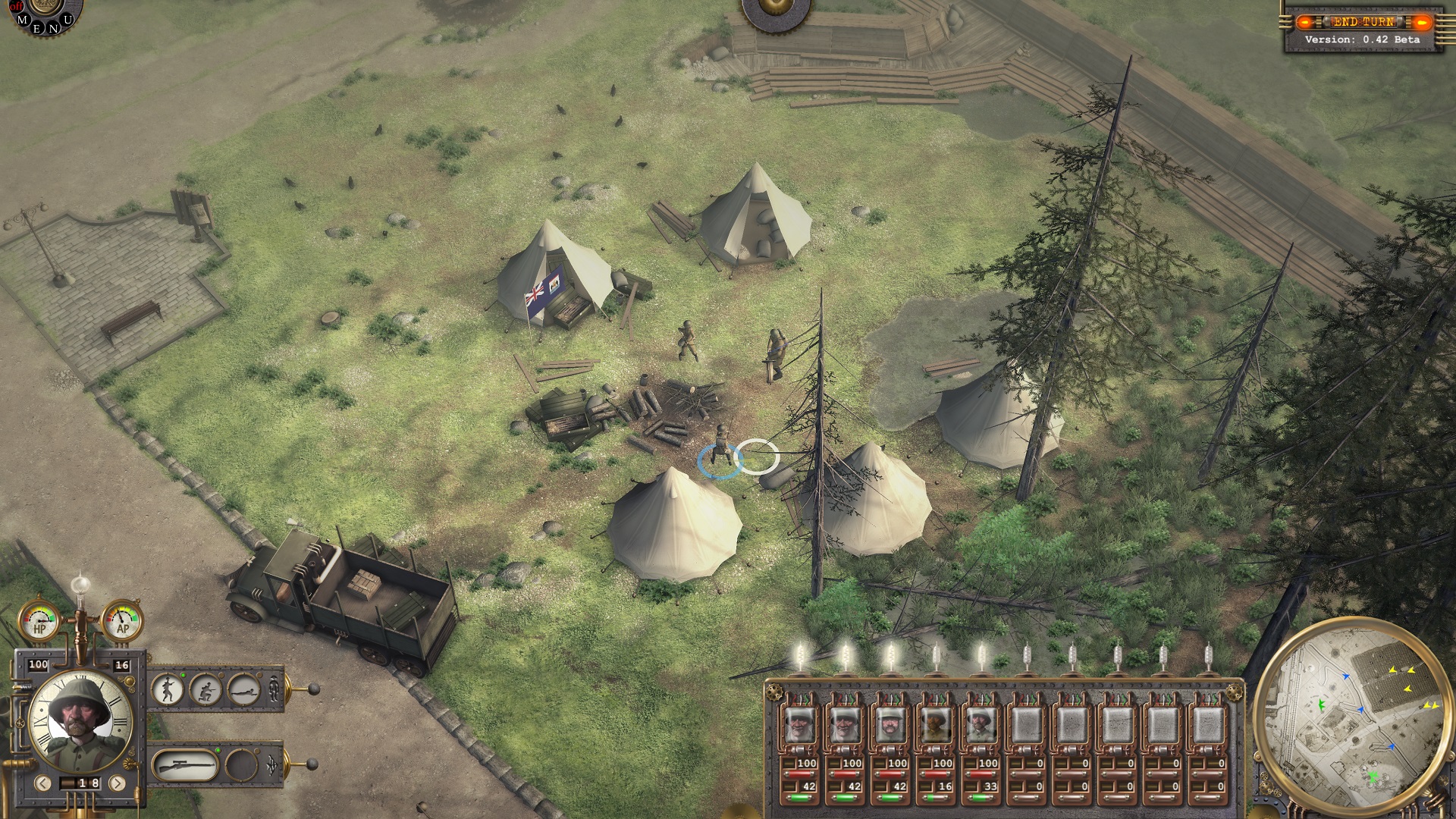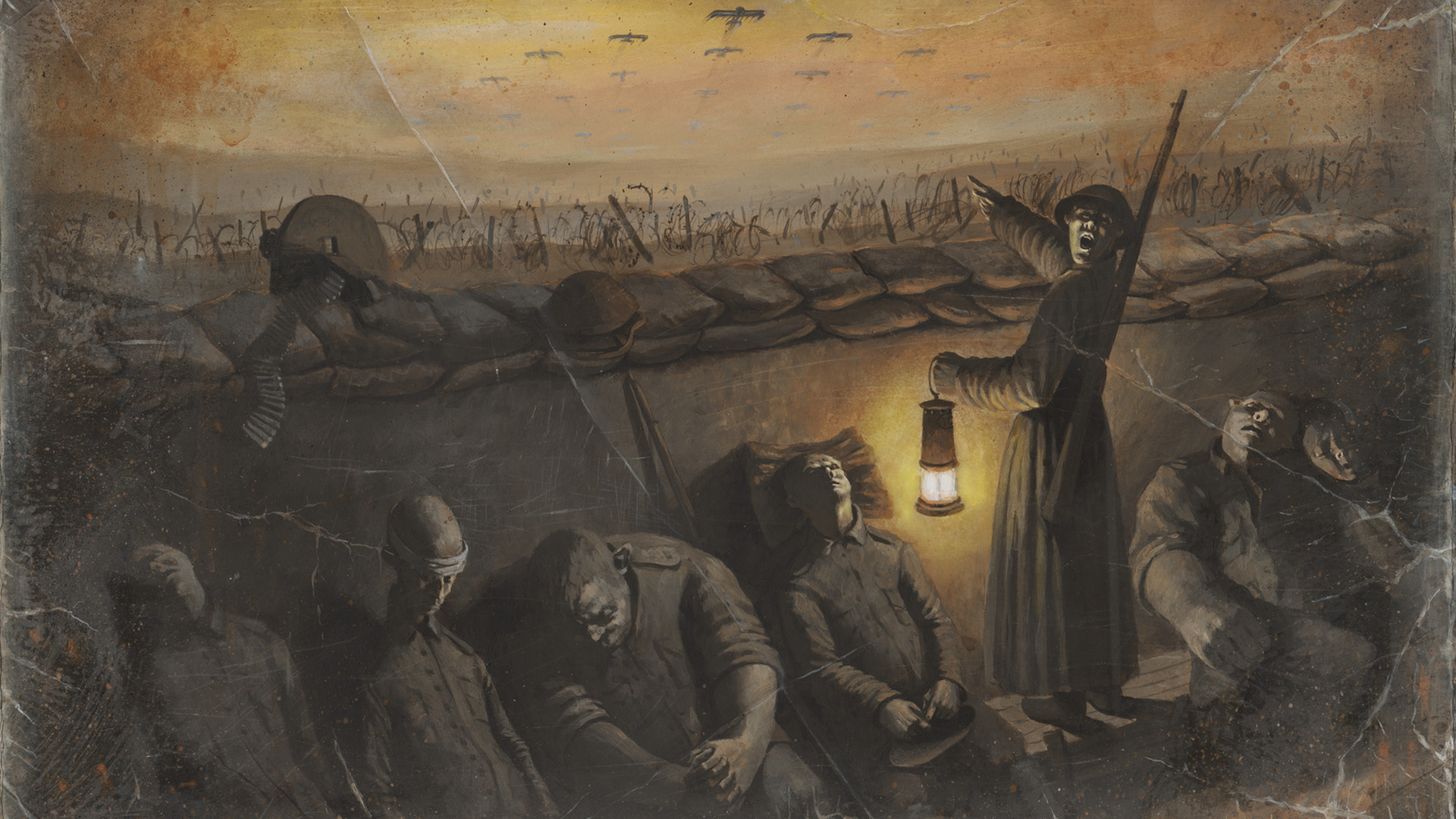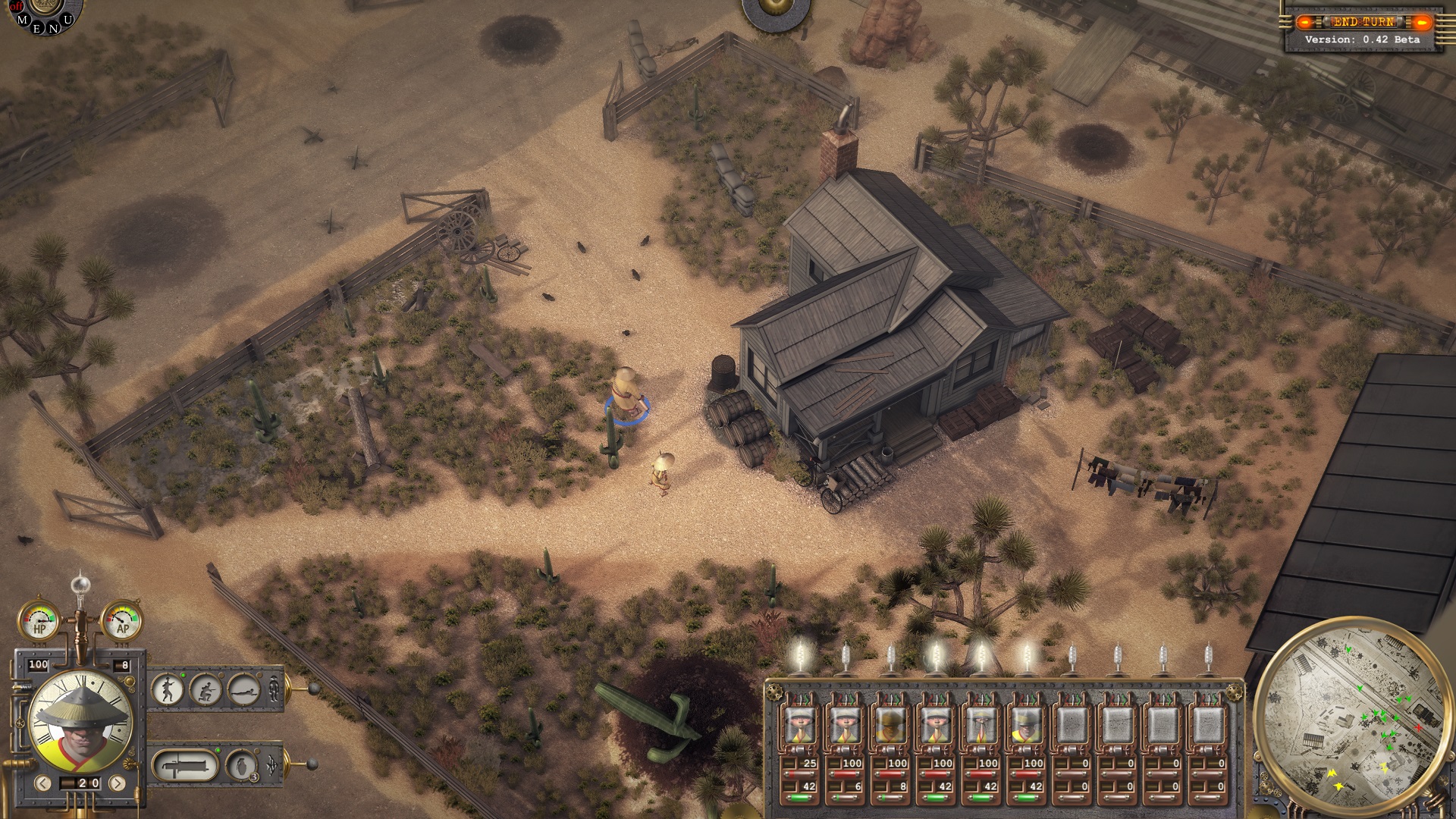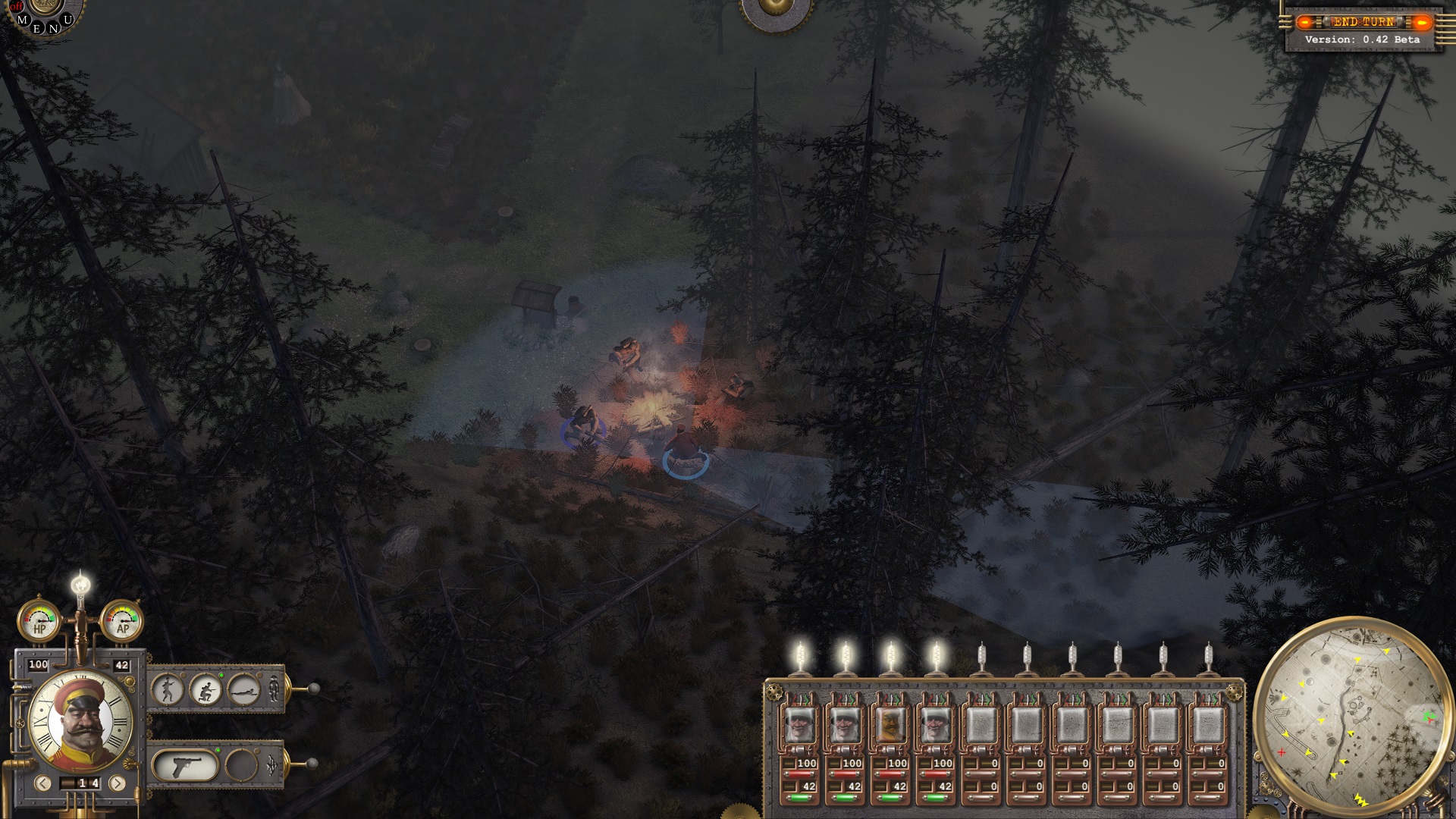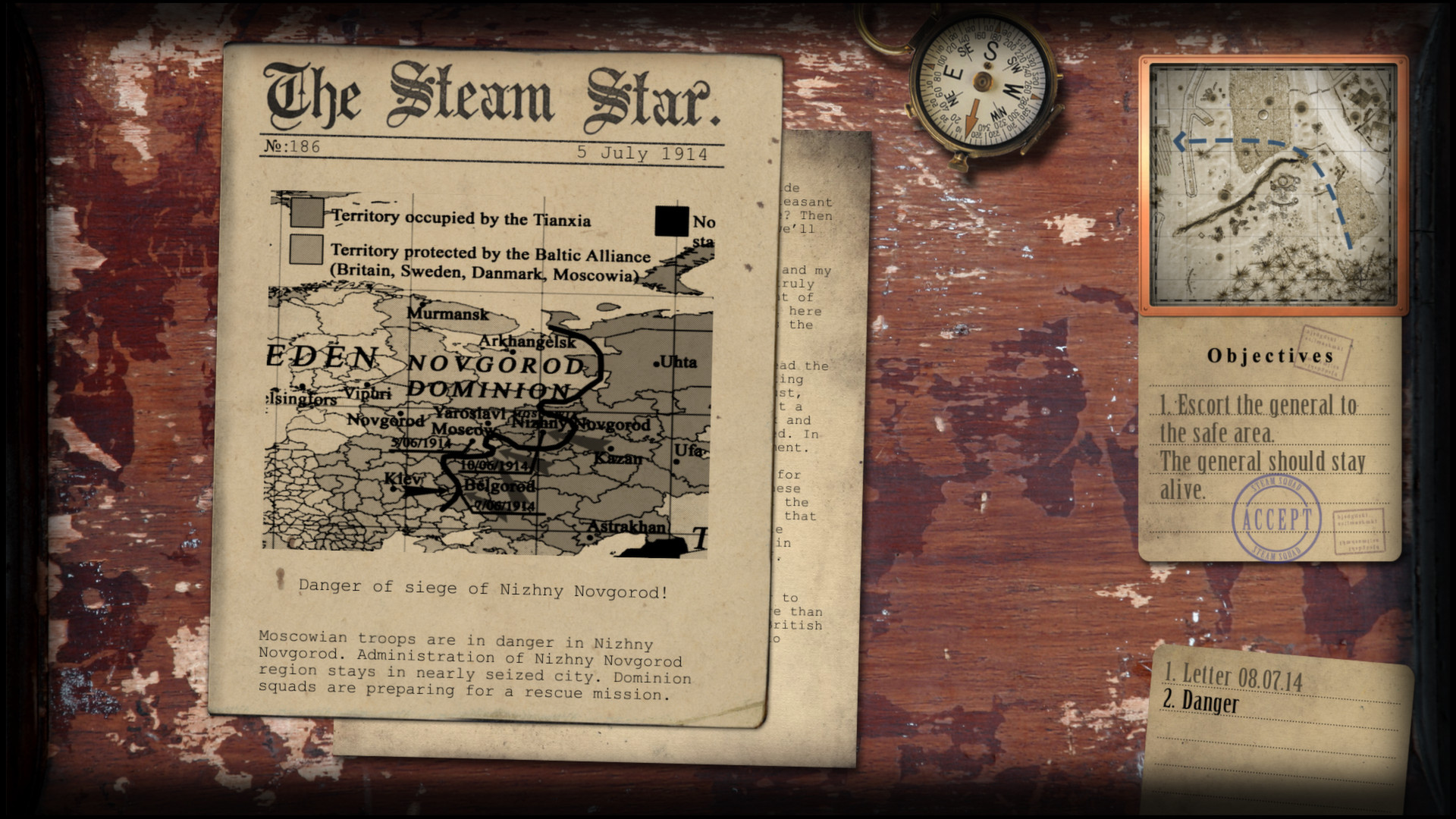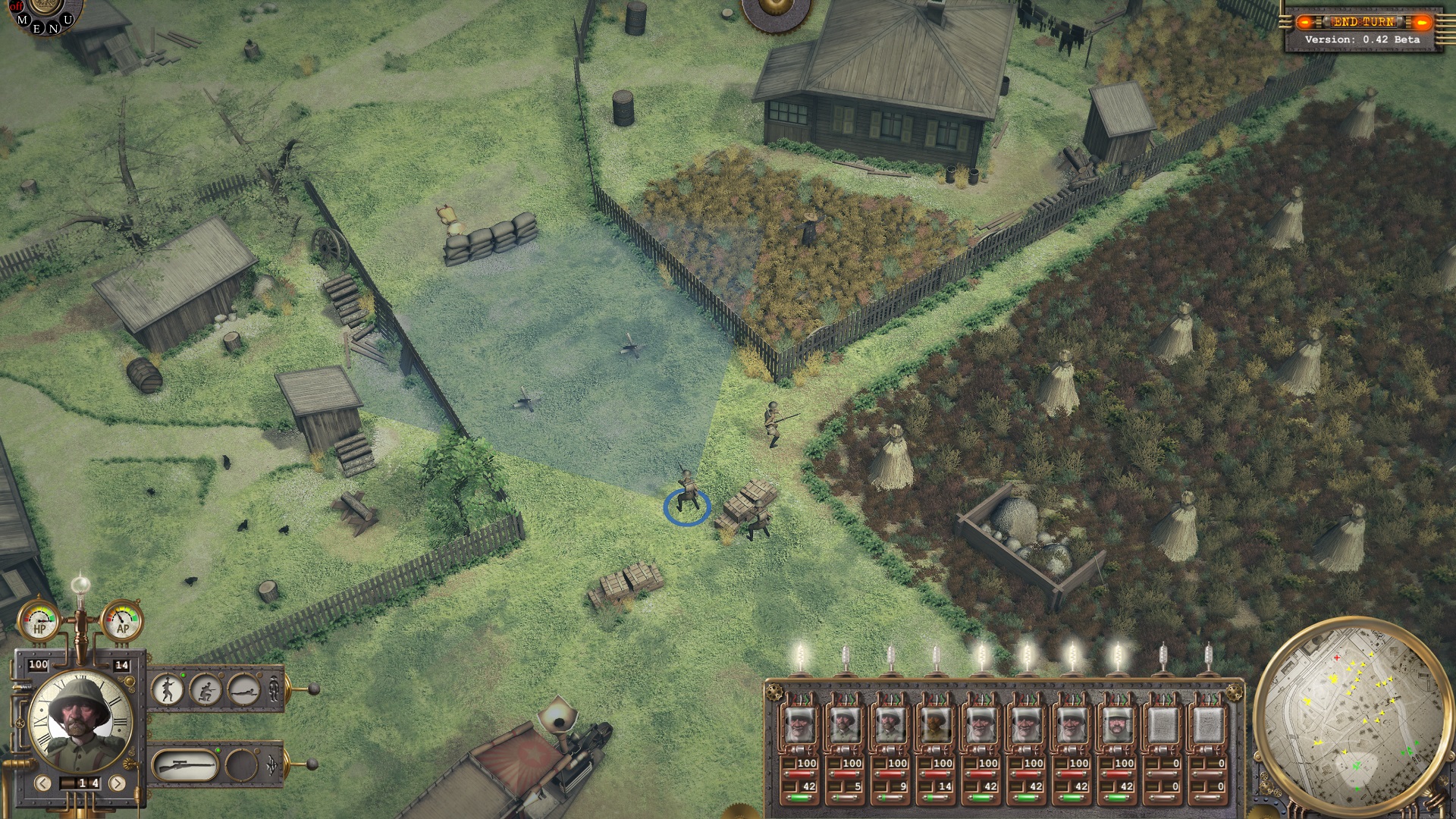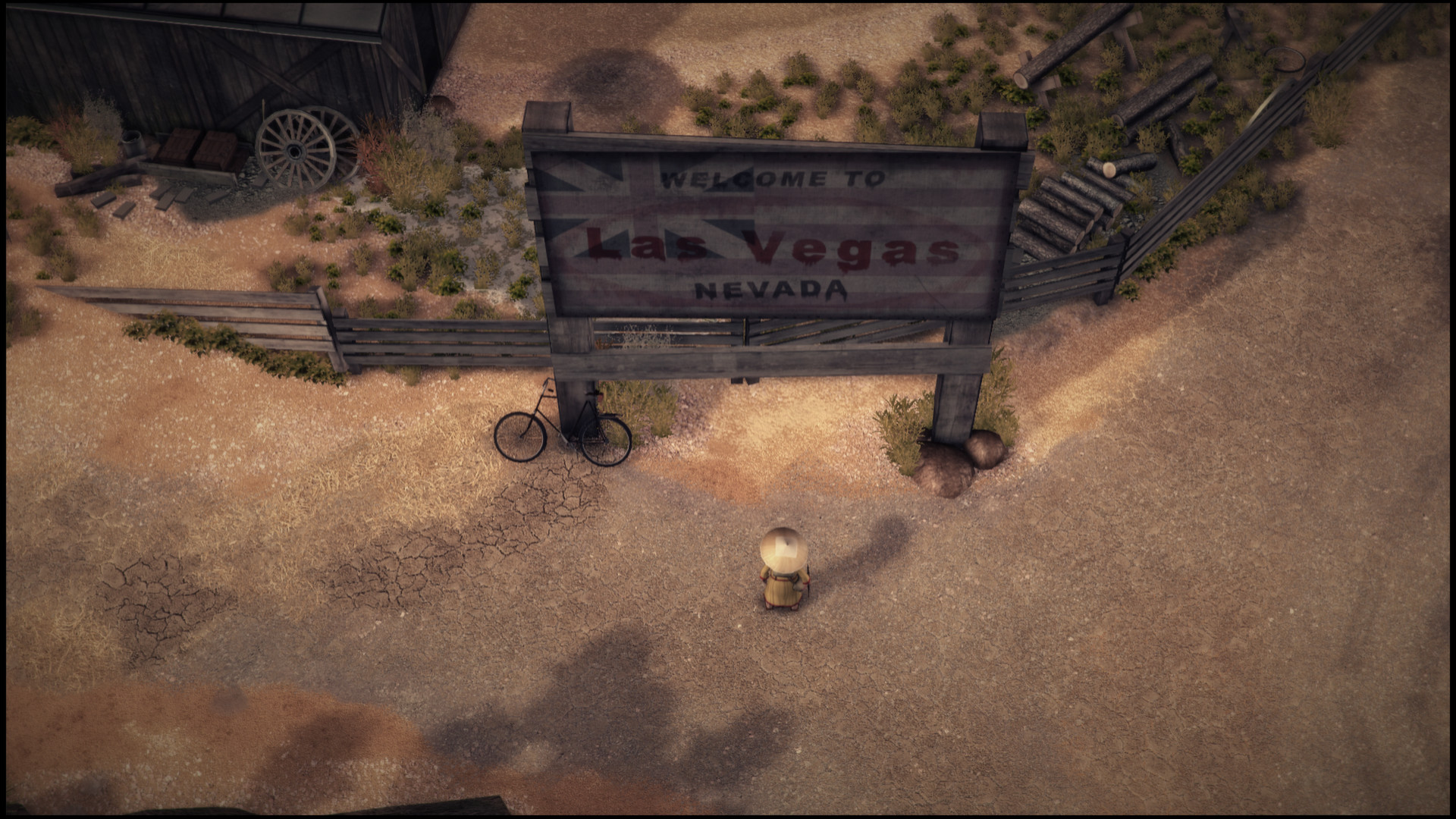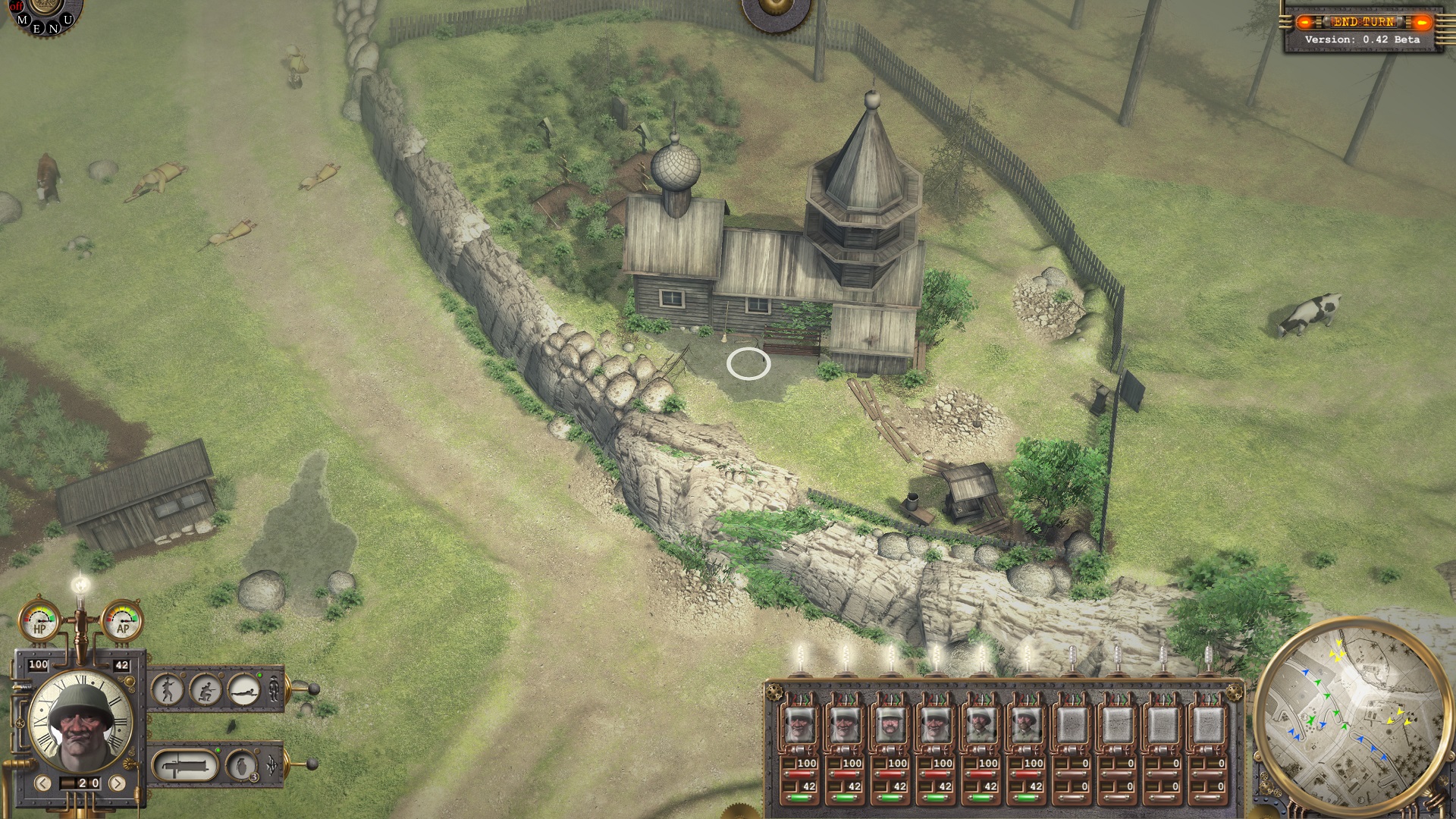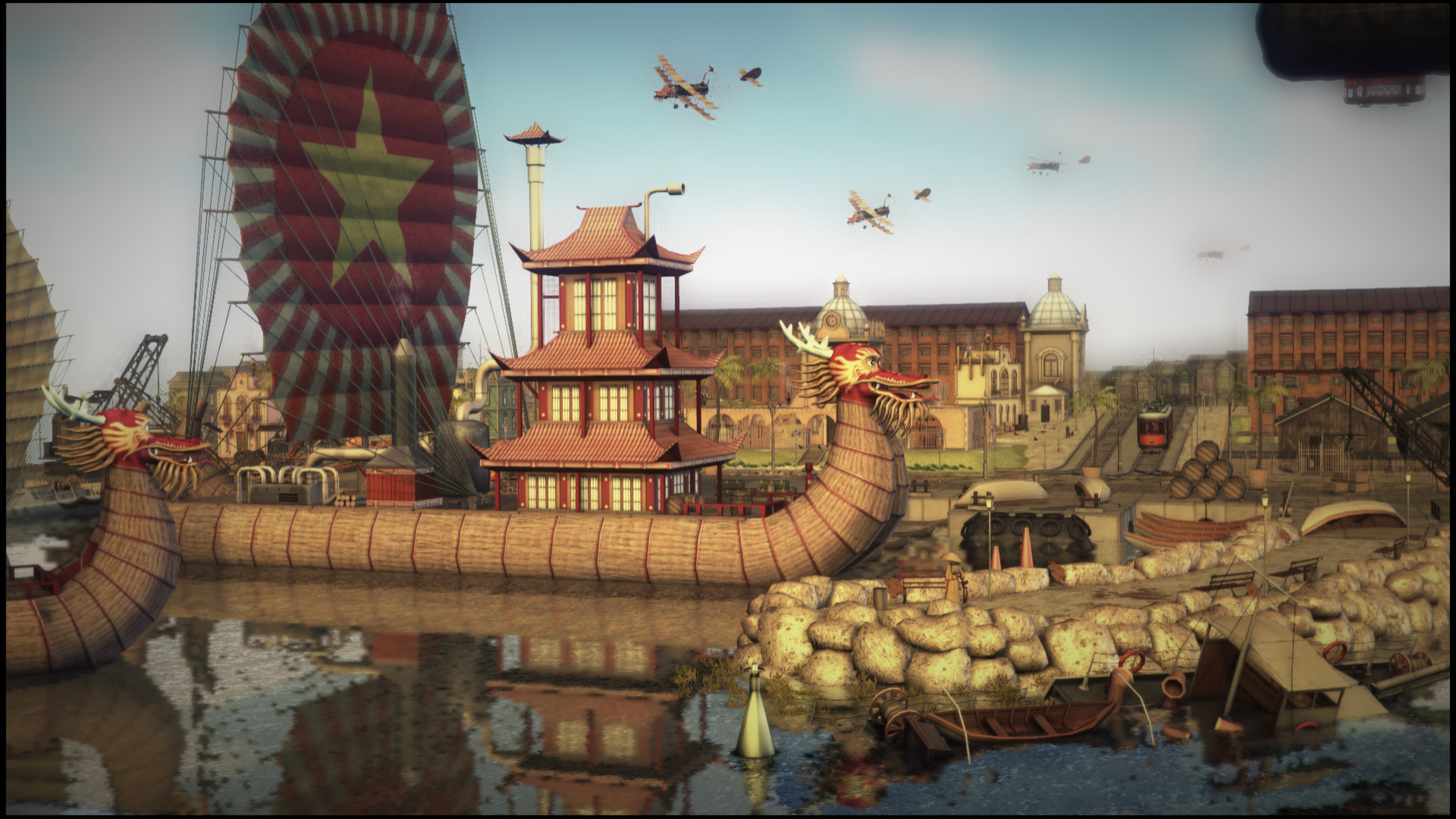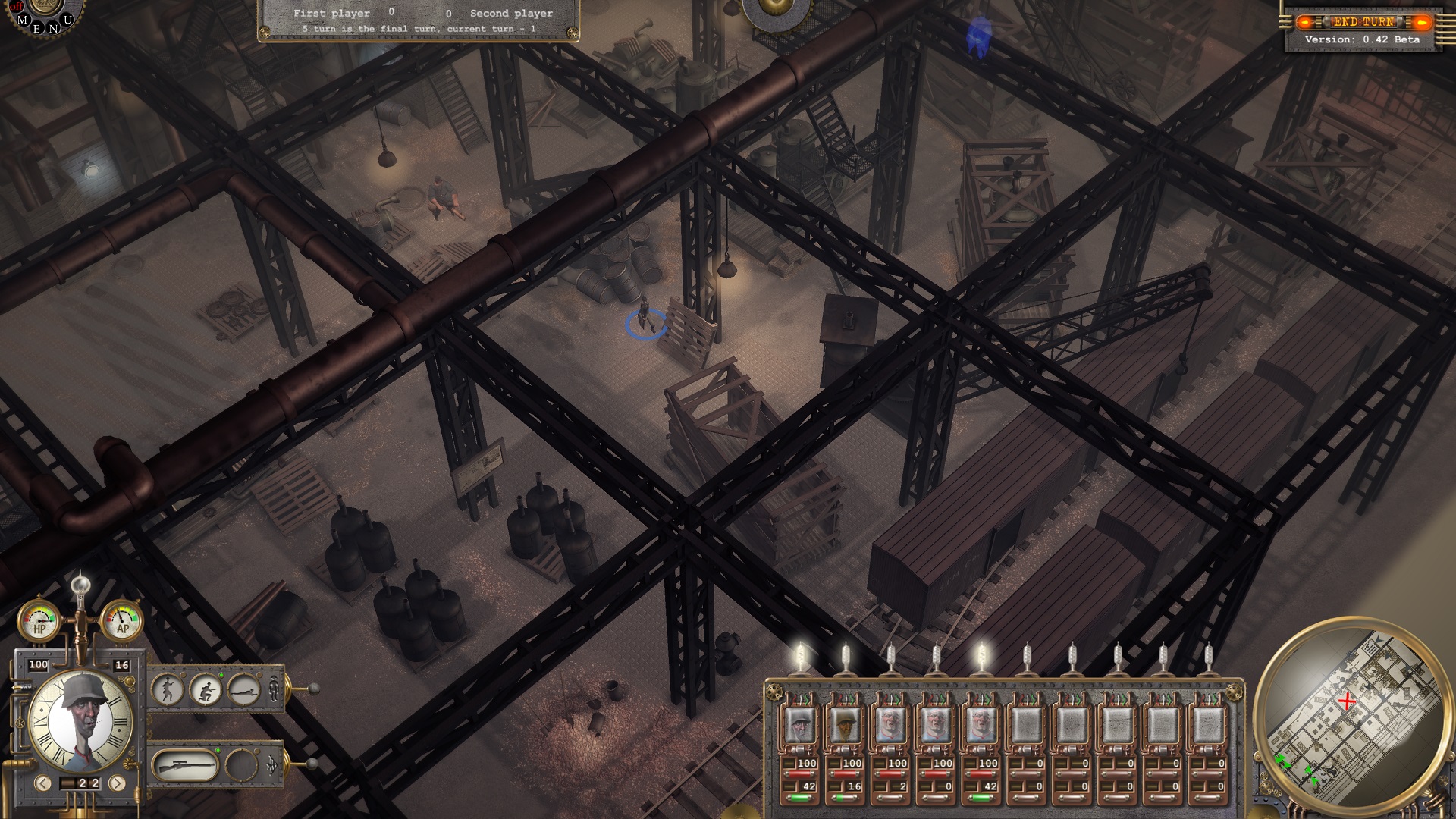 Descrição
Steam Squad is a tactical wargame set in the First World War period. The genre may be c...
Steam Squad is a tactical wargame set in the First World War period. The genre may be classified as steampunk. The storyline is based on an alternate history. The game produced by Bretwalda Games in 2014.

During the game you are to manage a squad in a battlefield to complete your current tactical task.
For instance, you can be asked to capture an area, defend a lodgement or a person, attempt to sabotage, etc.
Two main game modes are campaign and game against other users. There are six campaigns evenly distributed between three fighting forces (Tianxia, Britain and Holy Roman Empire). During missions a player will be asked to lead different types of squads and to make history, watch how it evolves with every battle won. Actually the player himself becomes the driving force of the history.

The game is filled with tiny little, but important details such as letters, pictures, maps, which help to create a realistic setting. Steam machinery and armour, steampunk styled architecture and realistic physical models for shooting and riding vehicles make the game more attractive and interesting.


The current build is an early access version. We haven`t yet finished all the planned features and those we have done sometimes can still misbehave. Your comments always help us to improve the current version.
We sincerely want you to enjoy it as we tried hard to make an interesting game with a friendly interface. We want you to feel the excitement alike one you feel playing some strategic table games.
The AI is strong, tricky and as courageous that it even can choose suicide as the best option. We wish you`d try to play in Hotseat mode with your friends. We bet you`d just love it!

So now we work on:

- Military technology such as tanks, trucks, cars etc. Eventually it will be possible to ride any of them and even make turns in accordance with actual physics laws!

- Lots of new different weapons apart from casual guns. You`ll be able to equip your soldiers in many different ways. The basic weapons are ready to try out right now.

- The landscape and landmarks maybe damaged, which yields the great variety of different strategies. Moreover the units will be able to overcome obstacles such as fences etc.
(At least we already have realistic bullets, which means that the underlying model is based on the ballistic laws. This small thing allows you to use landscape features and take benefits of the great variety right now.)


- Different multi-player modes: Hotseat, multiplayer, LAN, online, and even text mode (like in chess, this is made for those who want to play even on the go).

- Achievements manager, social networks support and the score table!

- One of the most important advantages comparing to other tactics games is its pace.
1) The time limit for each turn is set to be 2 mins, so you must think quickly! 2) If you
play along with your allies they do their turn in the same 2 mins.

6 campaigns with the common plot, 2 for each of the rivals.

- We plan to create a mobile version as well as adjustable quality settings to allow playing even on very old machines. Generally the game is friendly towards amateurs of old PCs.

- More sounds and voices.

We do our best to create something more than just a game, we want you to feel its atmosphere and every single day bit by bit we try to improve it and add as many interesting features as we can think of.
Thank you for your support!
Enjoy the game!
Prós & Contras
Prós
Não encontramos pontos positivos.
Contras
Não encontramos pontos negativos.
Avaliações sobre o Steam Squad - Steam