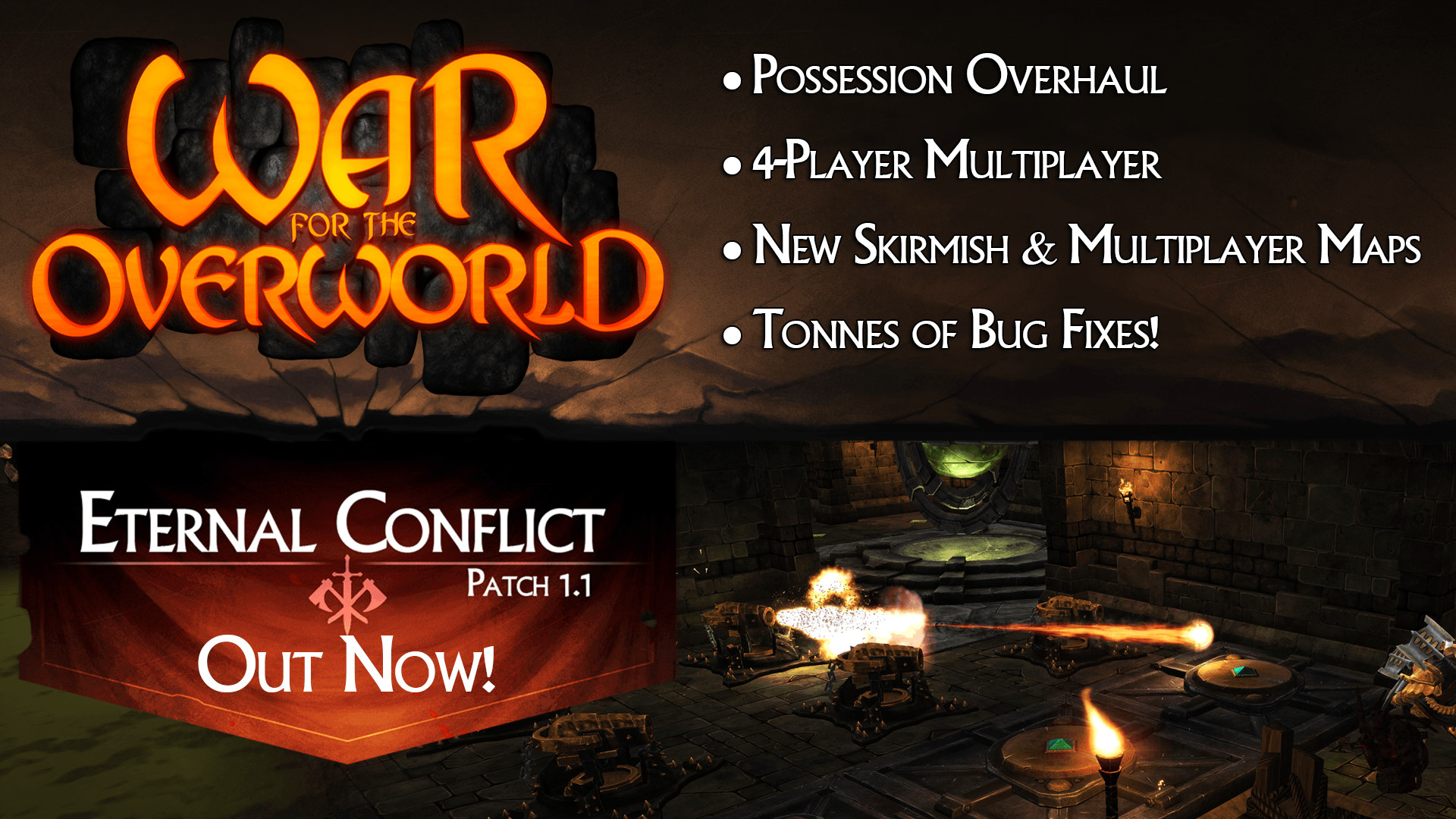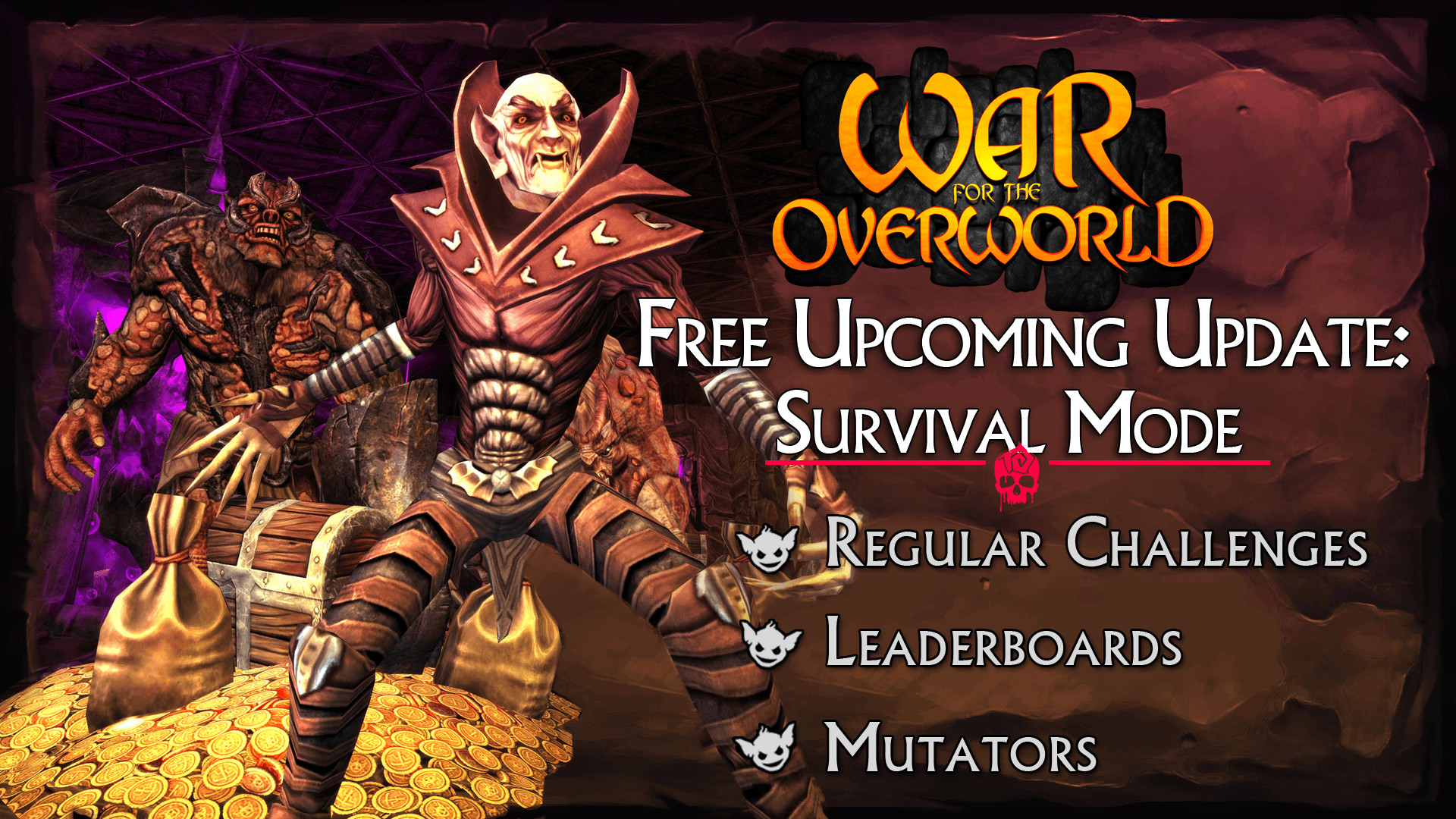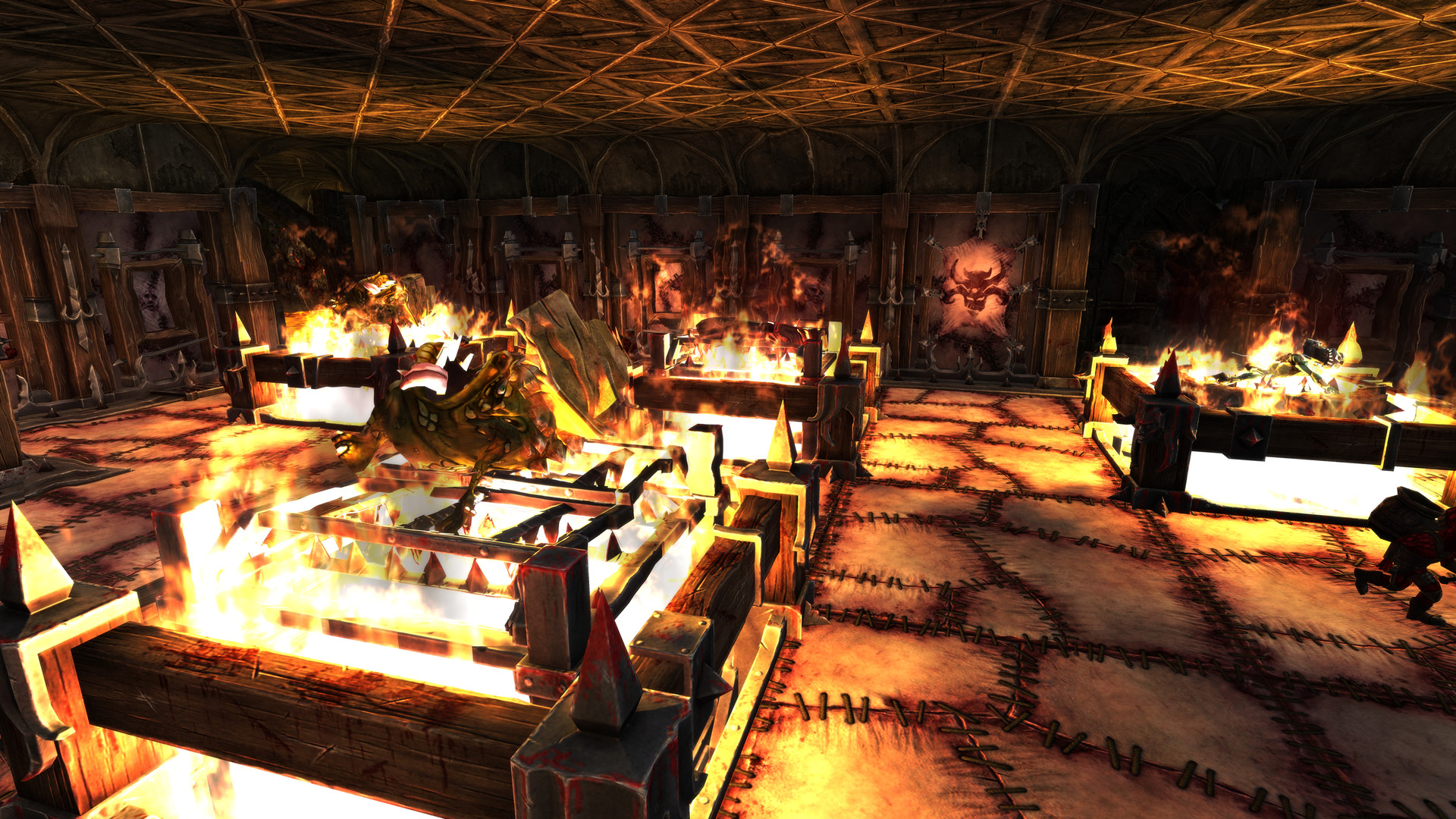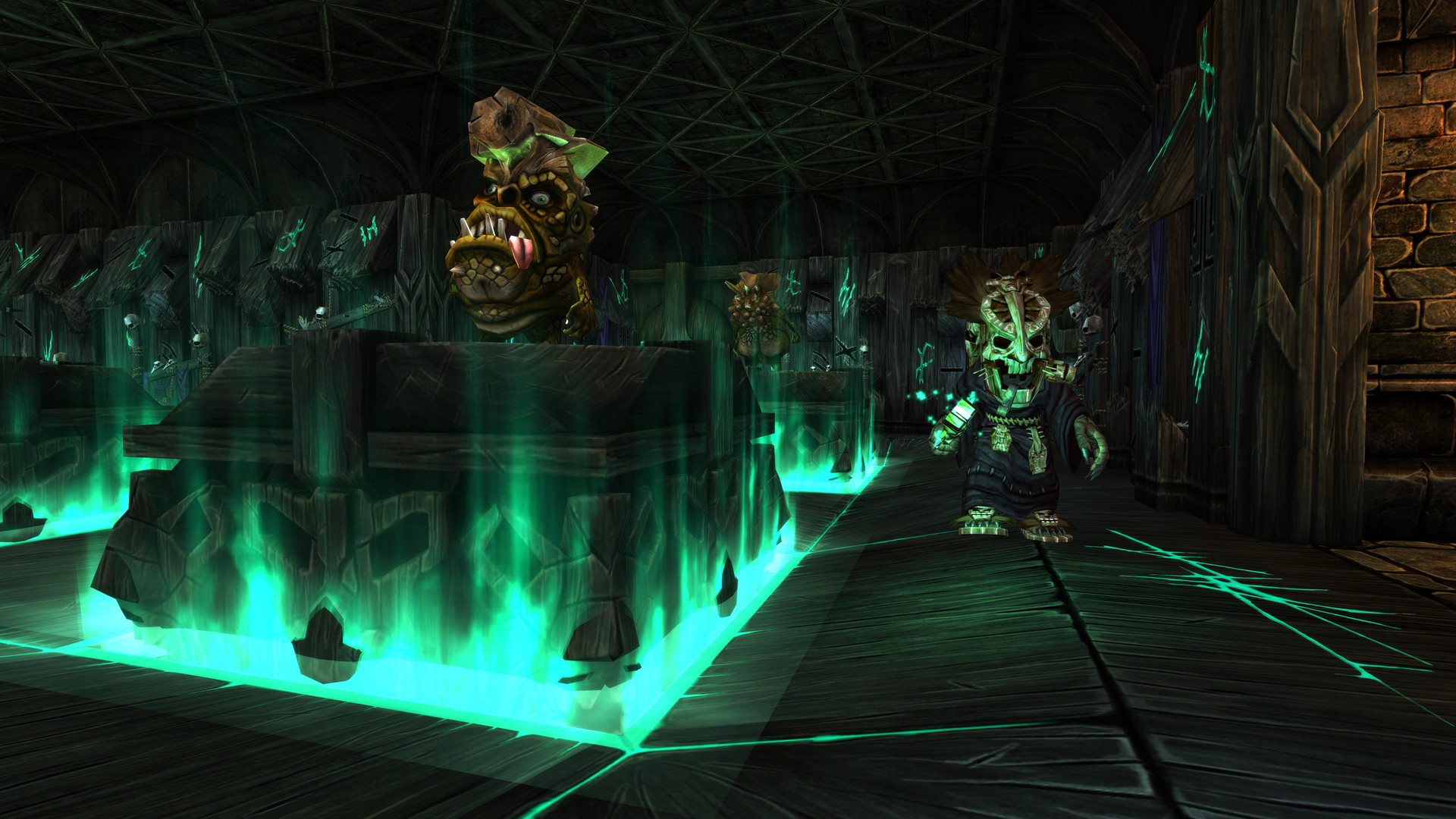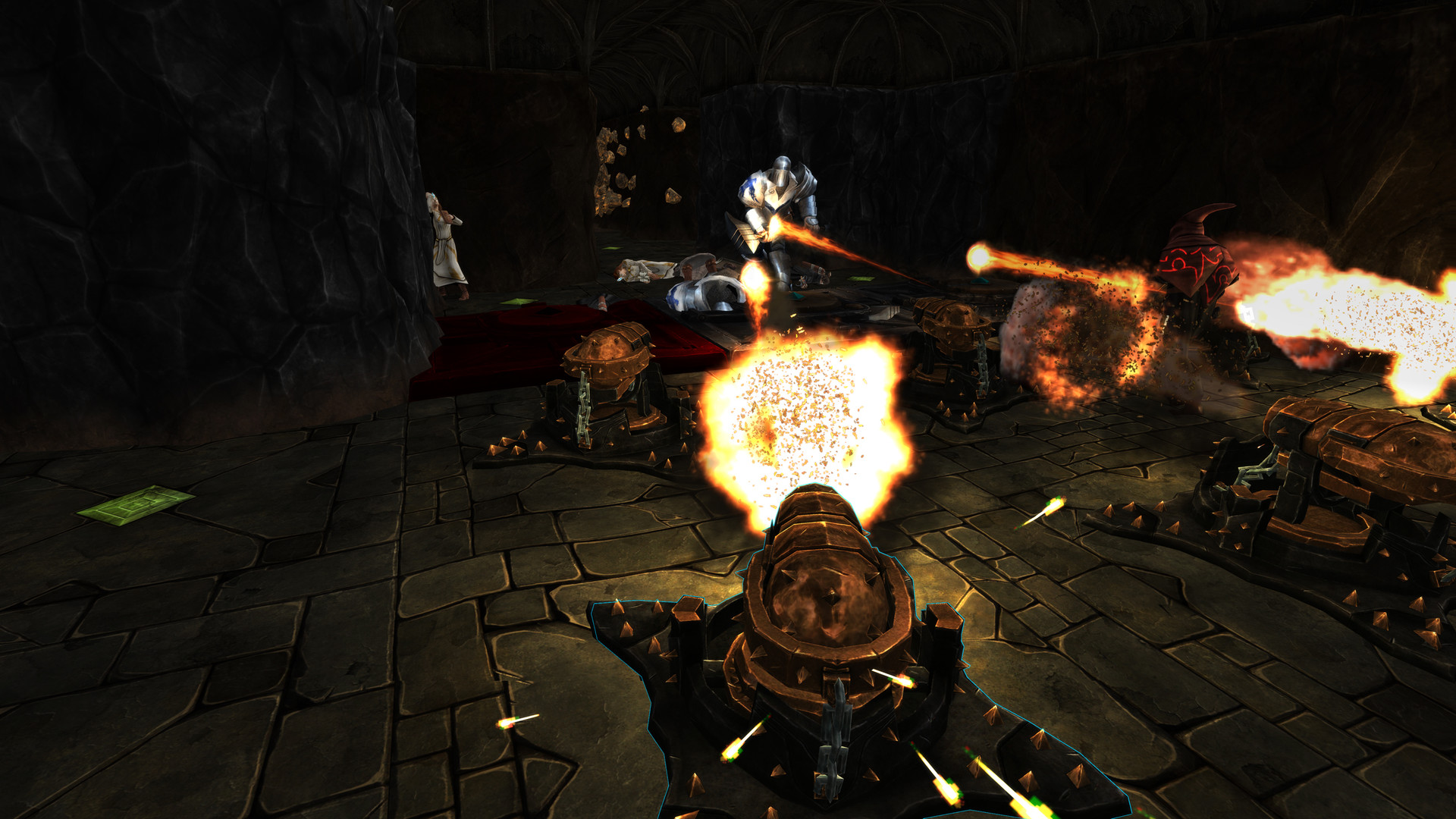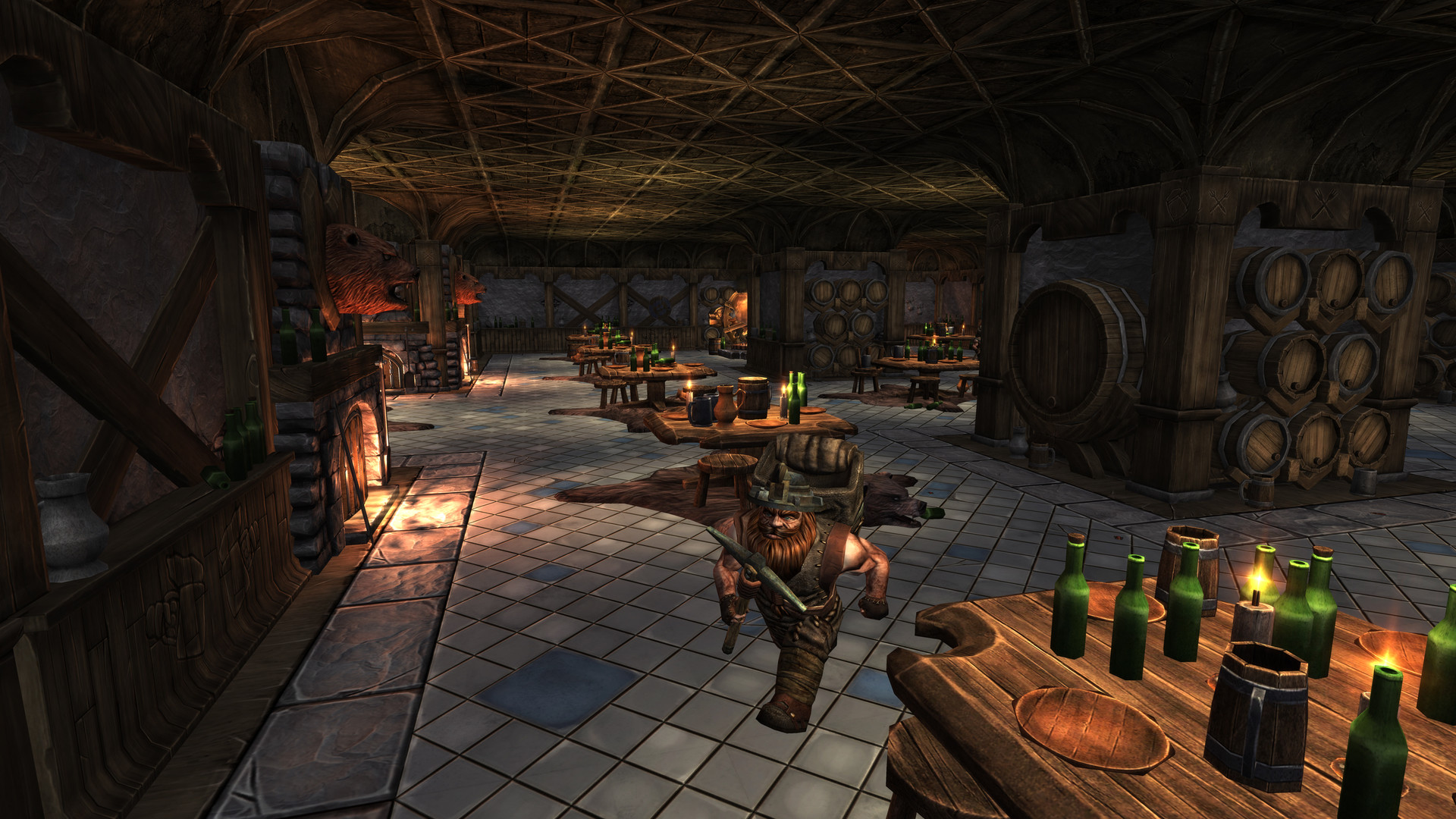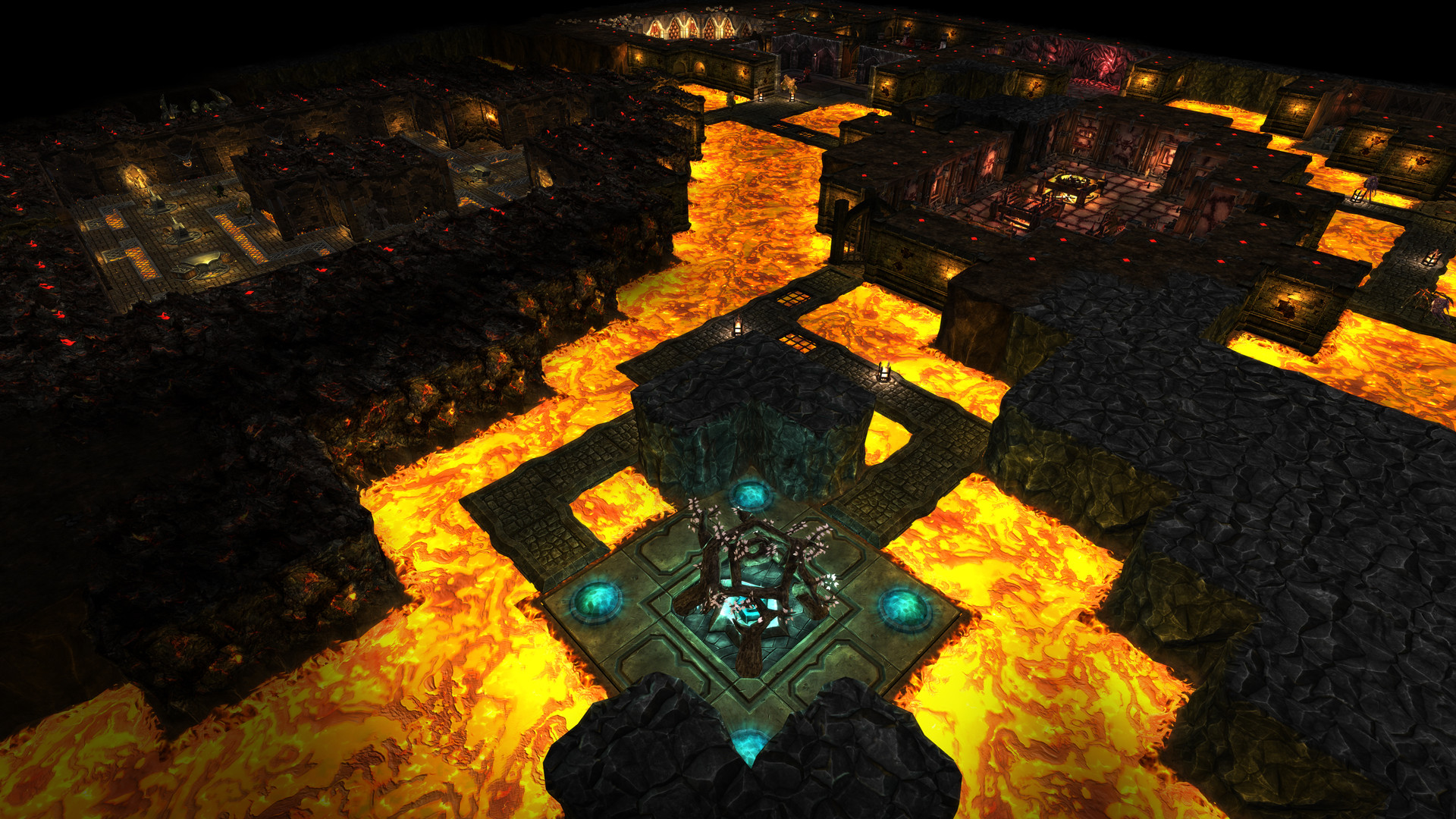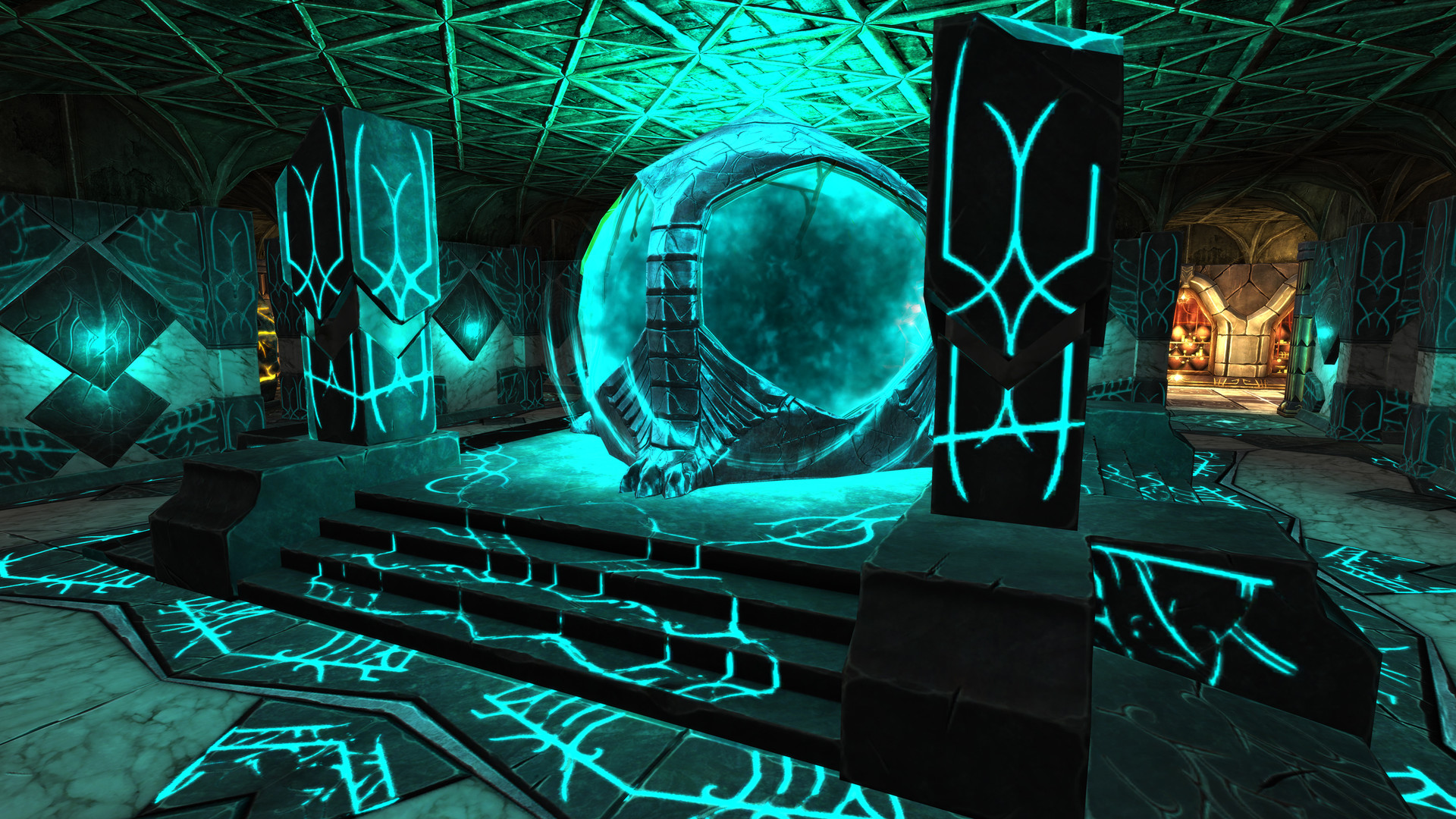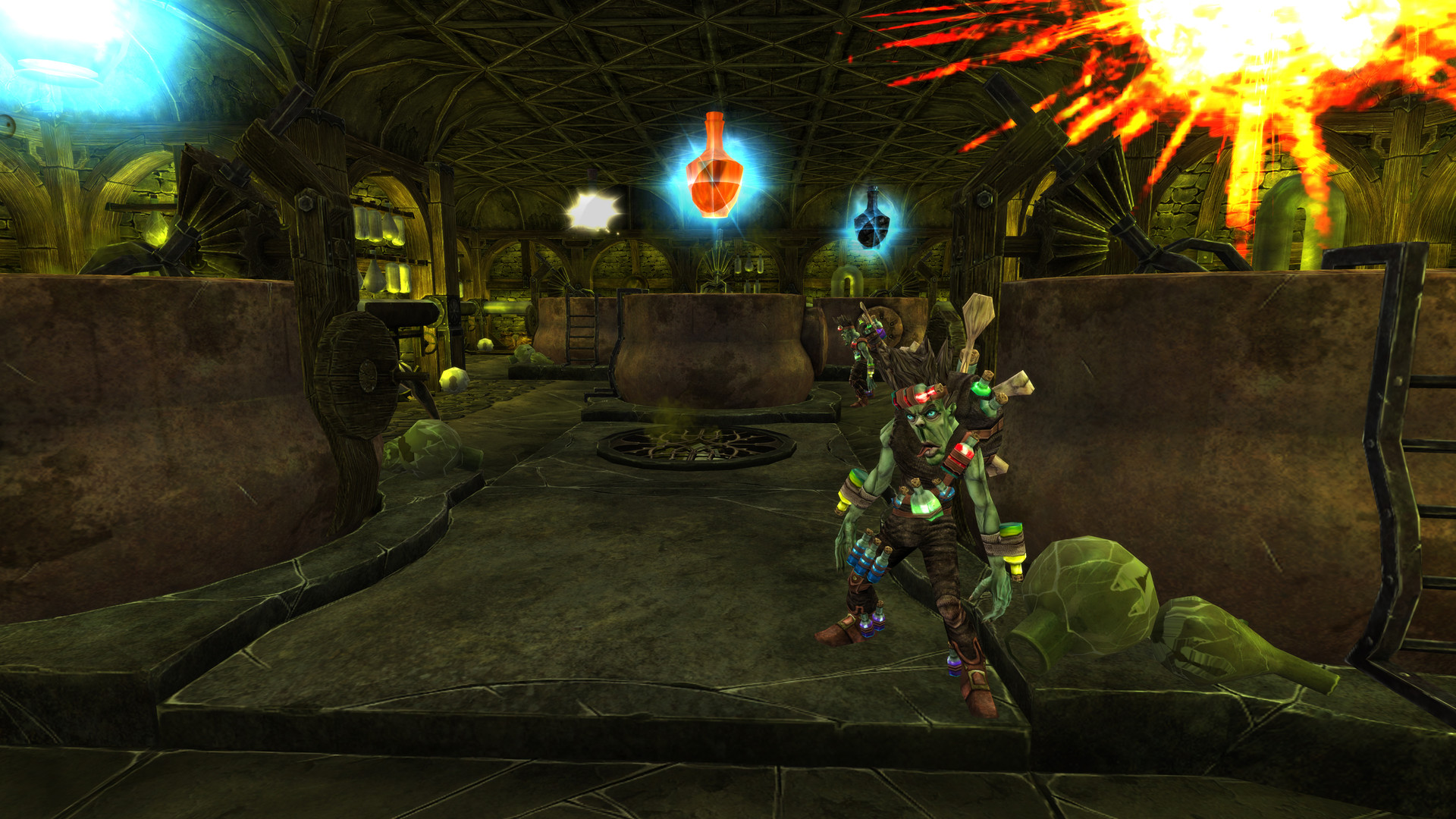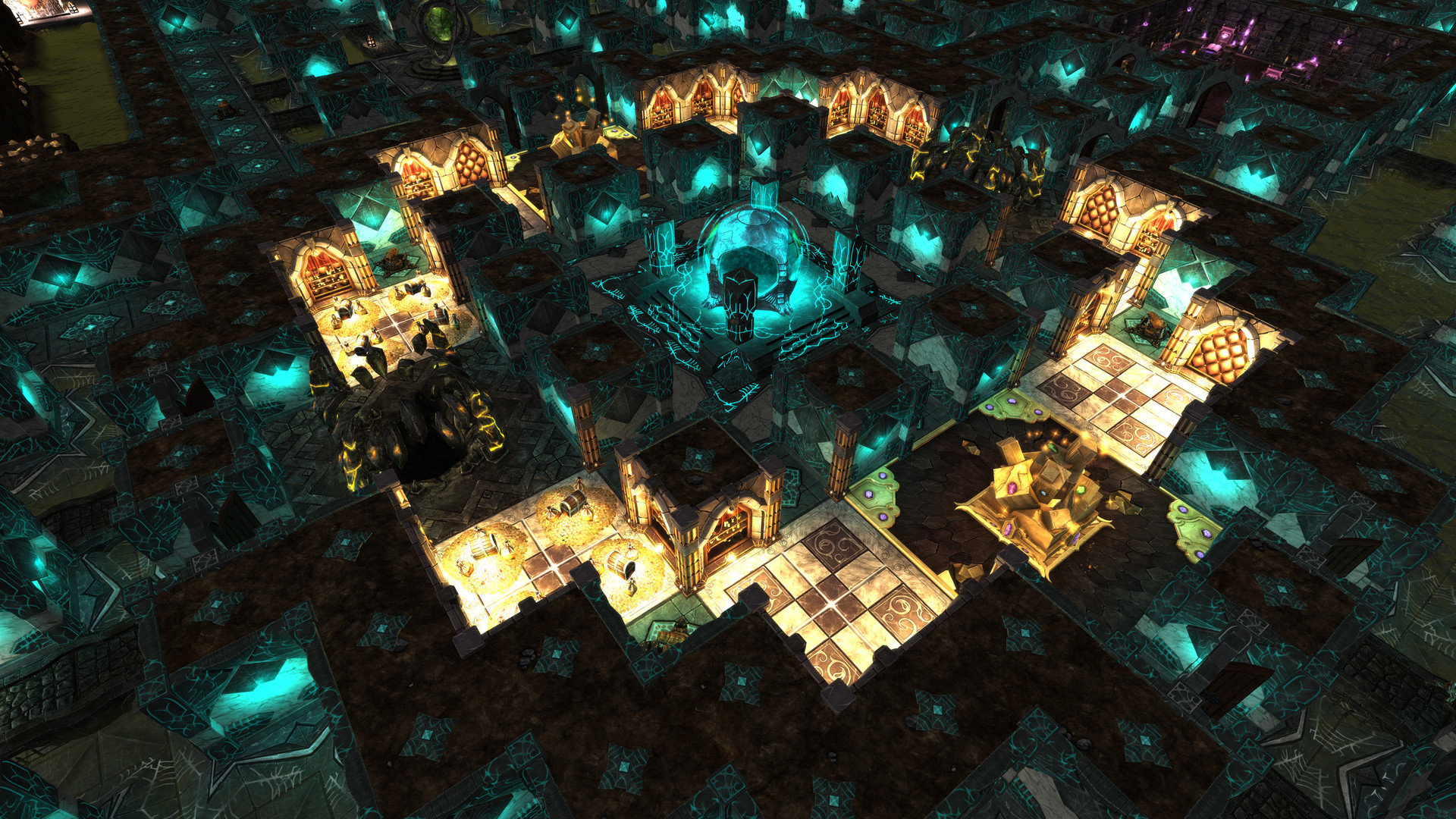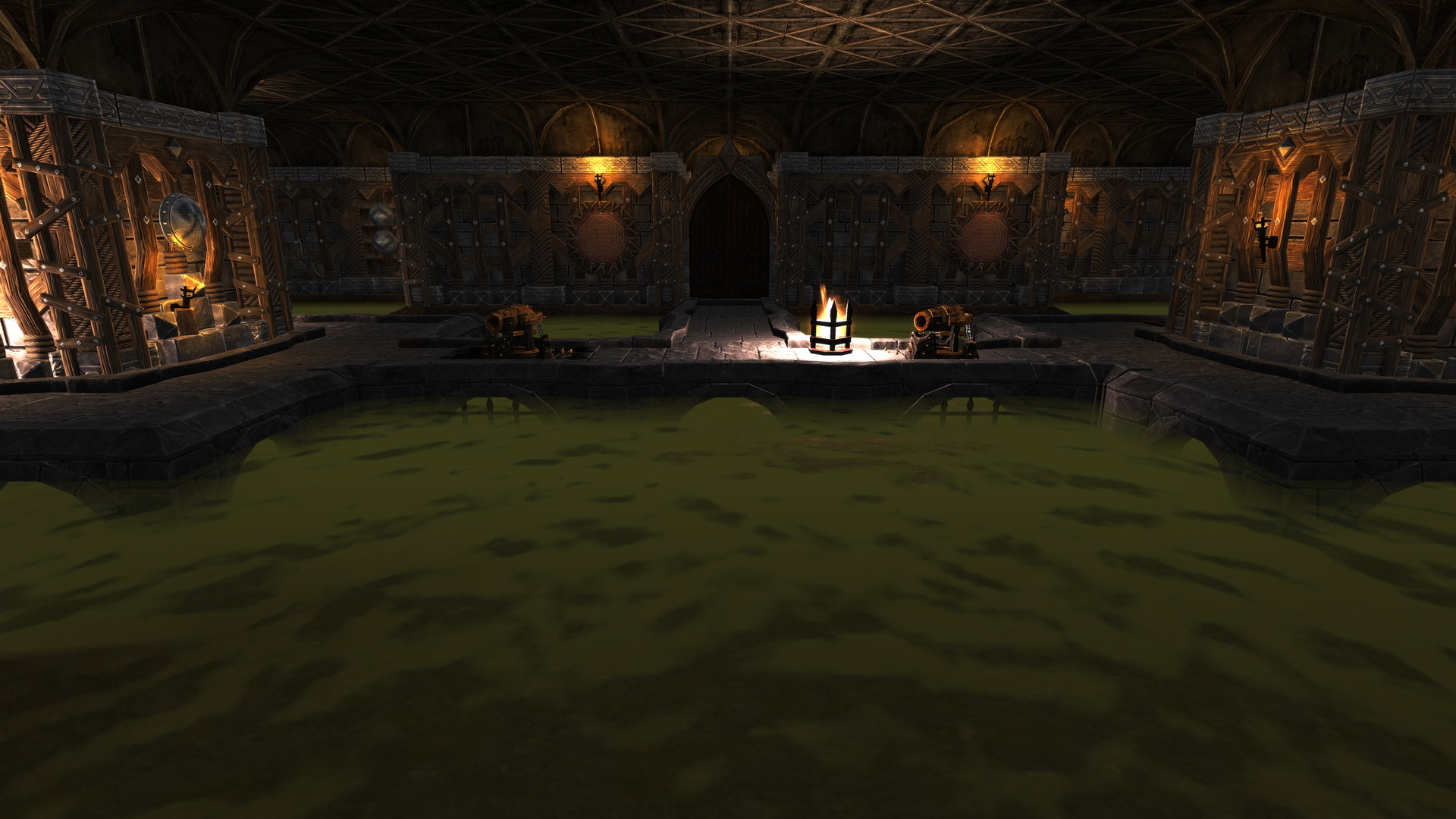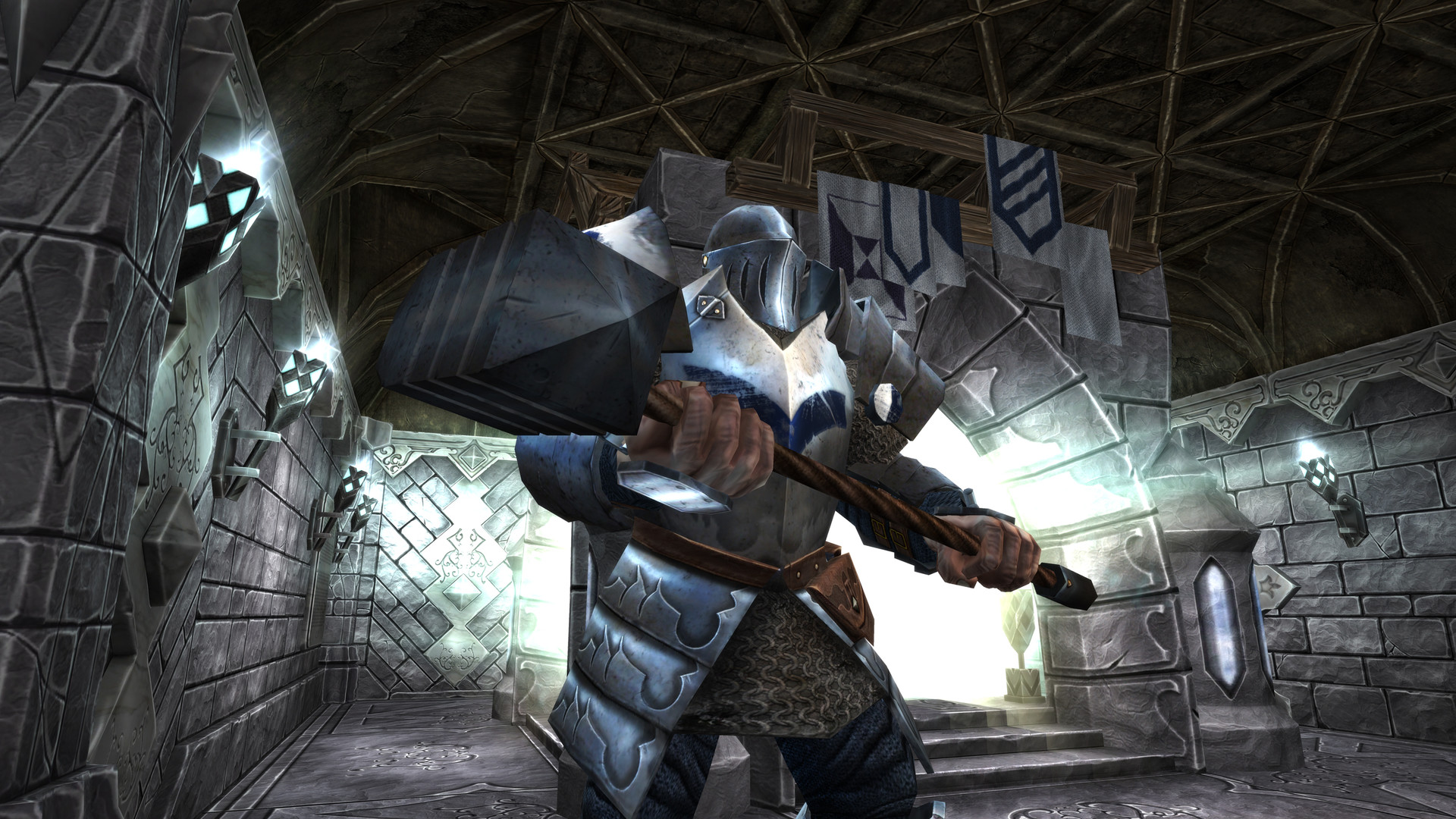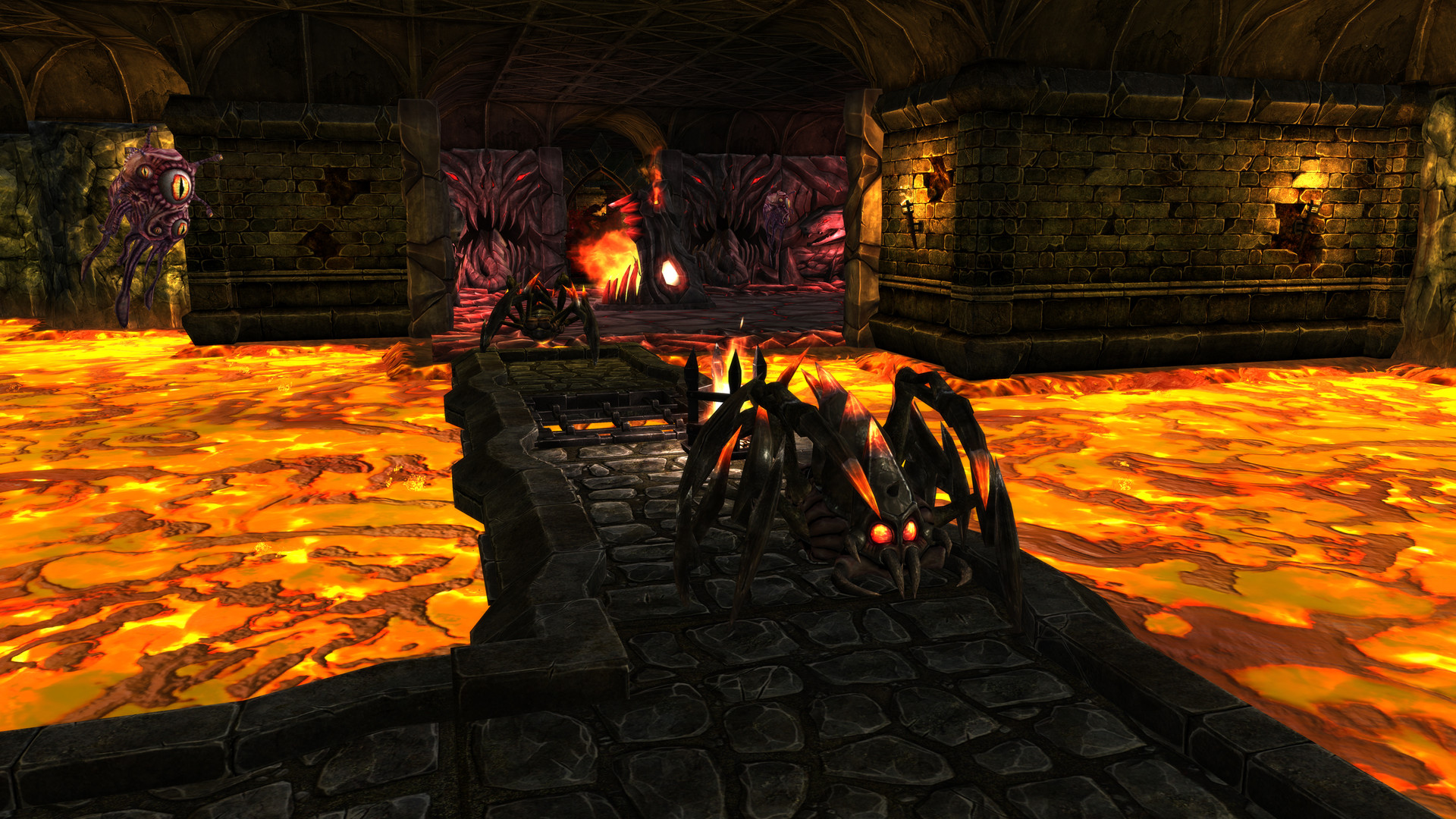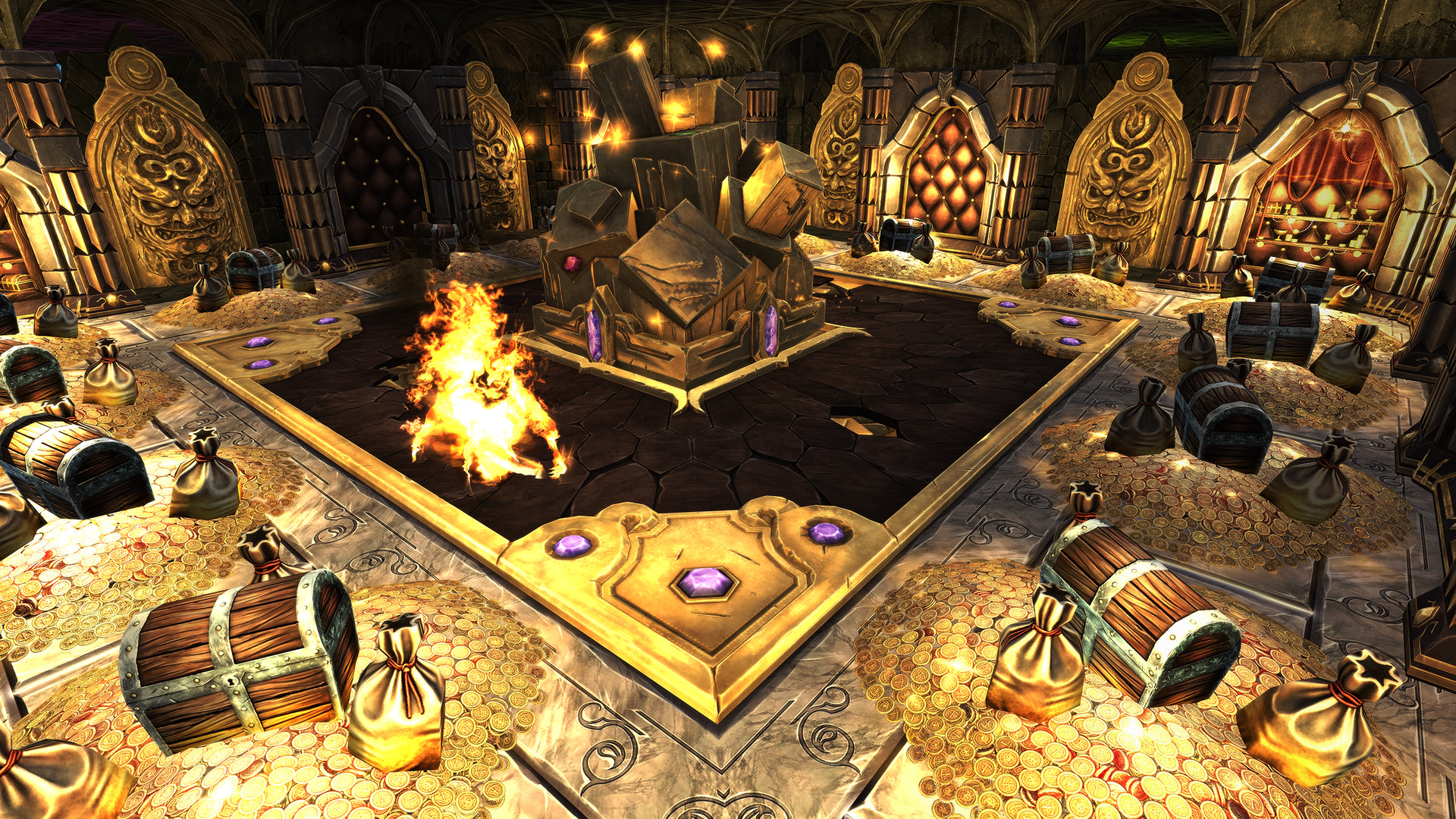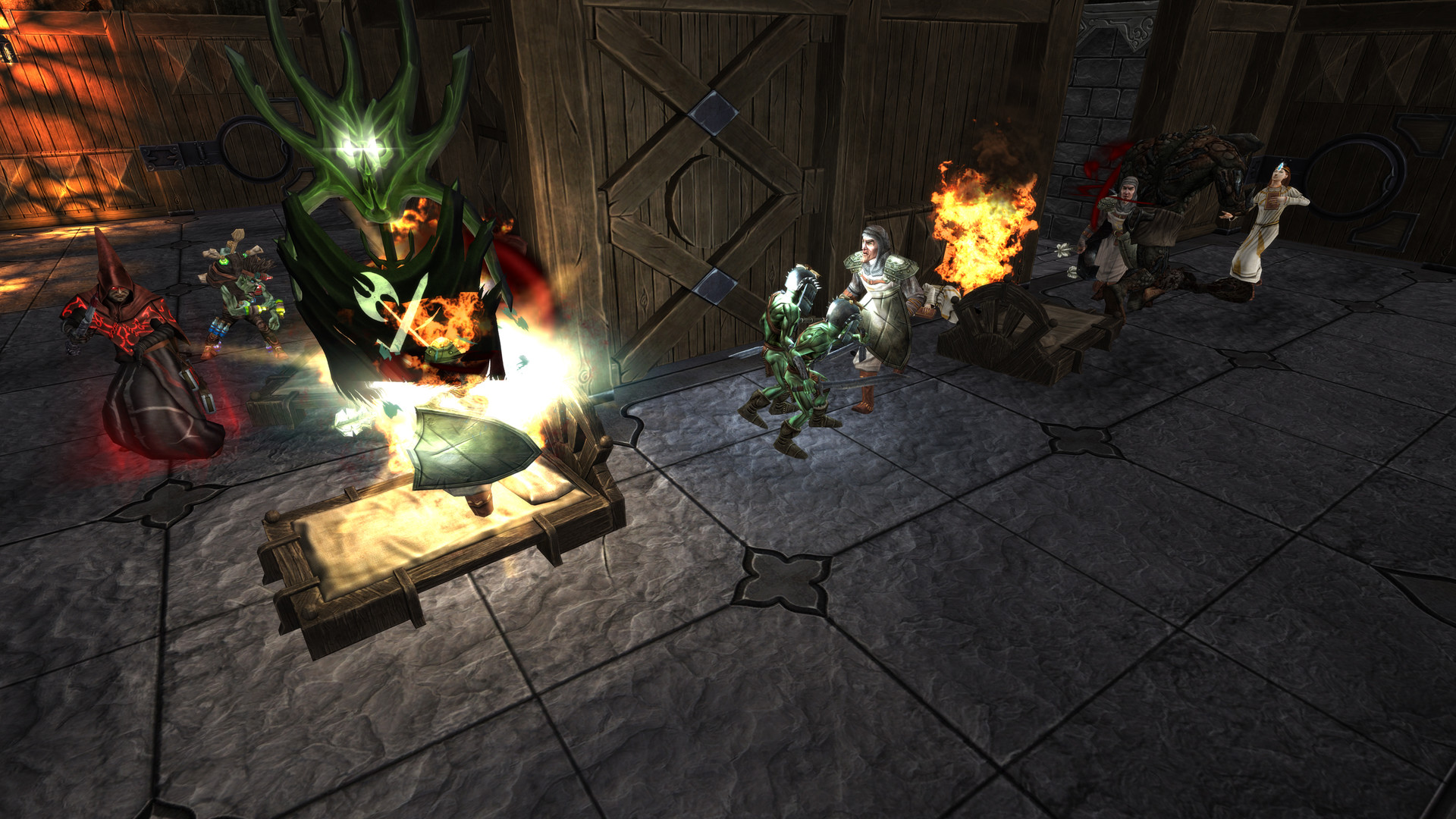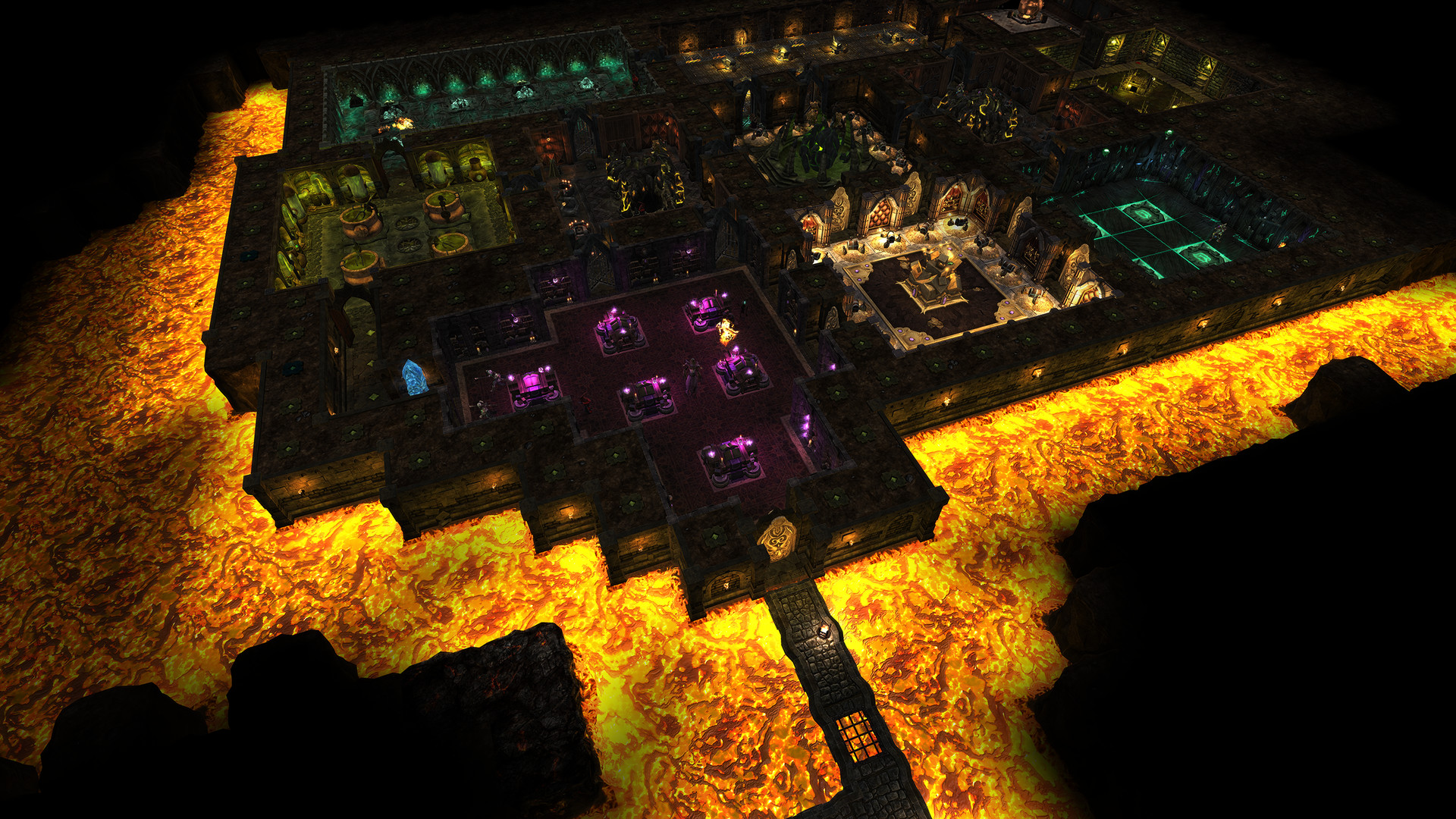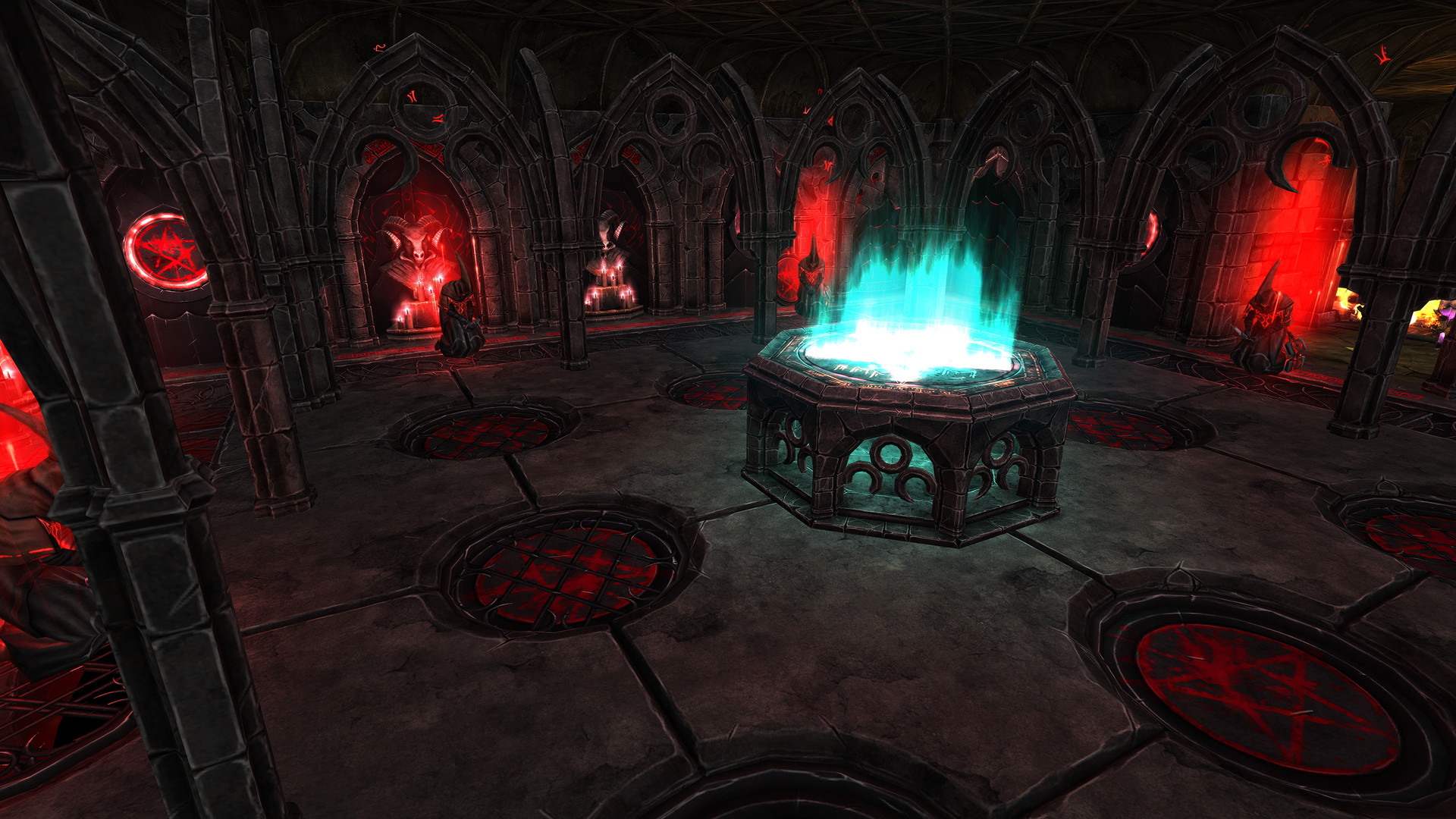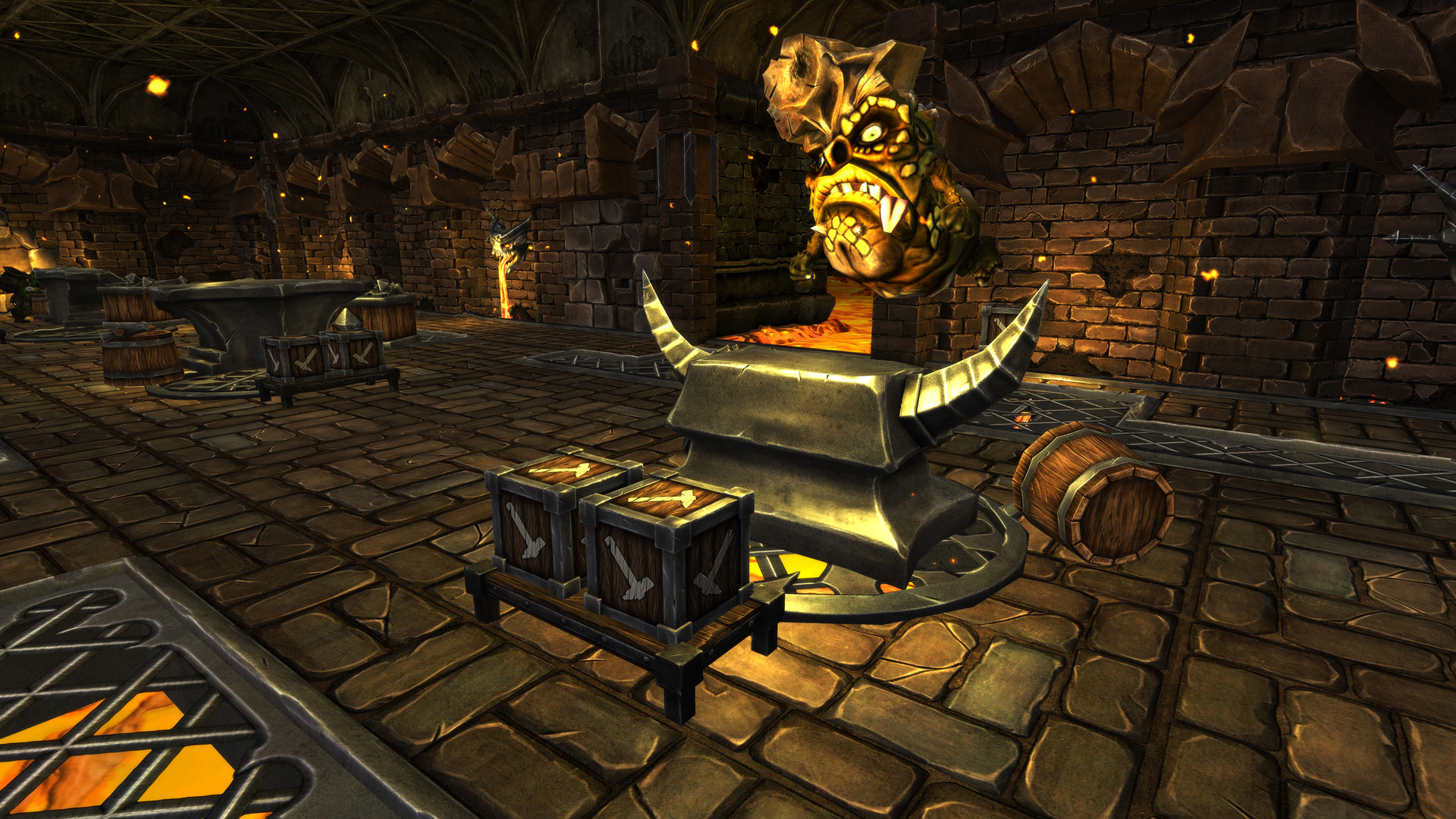 Descrição
Latest Major Update (1.1), Future Updates & Underlord Edition (Click for More)We`r...
Latest Major Update (1.1), Future Updates & Underlord Edition (Click for More)

We`re pleased to announce that patch 1.1, our first major update since release is now available to download and play! Patch 1.1 represents a significant overhaul to the game with new features, system overhauls and improvements as well as plenty of bug fixes!
Key Update Features

4-Player Skirmish & Multiplayer

Improved Information Display

OVerhauled Possession Mode

87% Decreased initial load times compared to 1.0.25

Tonnes of Fixes (10 Pages of release notes!)


Click here to read the full list of patch notes!
Underlord Edition

Purchase the Underlord Edition to receive these additional features:
Sovereign Dungeon Theme
In War for the Overworld, each and every Underlord is their own unique being. A dungeon is a direct reflection of an Underlord's presence and individuality.

By purchasing the Underlord Edition, you can don the Sovereign Dungeon Theme in Multiplayer and Skirmish to demonstrate your dedication to evil!

The Sovereign Theme contains unique models and textures for:



Dungeon Core including unique VFX and SFX

Walls and Tiles

Tile and Door Toppers

Workers

Soundtrack Download We've assembled the complete collection of all 16 music tracks used in the game. All of which can be yours to listen to in the comfort of your own Underground Lair or Torture Chamber.The Dungeoneer's Guide to the Underworld (When Complete) There's still more to come for the Underlord Edition, we're working on compiling a collection of our concept art with some snippets of lore for you in our Dungeoneer's Guide to the Underworld, which will help give you a small insight into the realm of Kairos.
Future Updates

War for the Overworld is in a state of constant evolution. For the team here at Subterranean Games, this project is a labour of love, and we still feel there is plenty of room to expand the game. With this in mind, we'll be continuing to patch War for the Overworld for many months to come.

Alongside regular bug fixes and feature improvements, you can also expect to see new content introduced to the game, in the form of both Free Updates and Paid DLC. The world of Kairos has plenty of room for expansion and we can't wait to explore more of the story.

Planned features include:


Survival Mode

Basic Map Editor (Which we can improve later!)

Spin-off campaign stories

And more!
The first Paid DLC will be a short campaign that supplements the story of the original campaign. This DLC will be released later this year and will be free to everyone who purchased the game before the 2nd of May 2015.
Survival Mode

Survival mode will be receiving some improvements with some truly fleshed out features. This DLC will be completely free to everyone, regardless of when you purchase the game and will be released later this year.

Survival Mode will feature:



Survival Challenges - Compete against pre-set challenges, or create your own and share them with your friends!

Leaderboards - Prove you are the greatest Underlord of our time and climb to the top of the Leaderboards!

More Levels - More Survival Levels for you to try your evil hand at!

Mutators - Change up the game to make it harder, easier, to just plain weirder through a number of pre-set mutators and even design your own!
Sobre o jogo
Tired of invading dungeons? It`s time you build your own!
Do you feel you are in a slump? Monotonously disemboweling evil guys in endless quests for gold and a slightly better pair of boots? You are starting to wonder... are heroics really your calling? Welcome to the War for the Overworld!
War for the Overworld is a Dungeon Management Game that employs your favourite aspects of the RTS and God Game genres. You play an all-powerful, malevolent Underlord, long banished to the Aether. With unrivaled dark power and an insatiable desire for bloody conquest, you will arise once more, and reclaim your realm!
In your absence, the Underworld lost its way. It became feeble and afraid of the Empire of the Overworld, which grew strong and boldly comfortable in its quiet retirement from evil-slaying. Carve out your dungeon from the soil and stones of the Underworld, and build dozens of unique rooms to attract a myriad of creatures to your halls to work and fight for you.
In addition to your faithful followers, you have destructive spells and powerful rituals to cast upon any unsuspecting goodly Hero (or rival Underlord) who dares to breach your unhallowed halls. With your unmatched dark powers and mighty army of bloodthirsty minions, you are ready for your War for the Overworld!
Key Features

Build Your Dungeon - Excavate and build your dungeon beneath the earth of the Overworld. Design it's layout as you see fit, creating an underground fortress filled with a wide variety of rooms, each with a unique use and purpose.


Evil Is Back - Play as an Underlord who has awakened from a deep slumber after countless years drifting in the Aether. This realm hosts a variety of enemies — both Heroes and Underlords will stand in your path as you fight for dominance of the Overworld


Veins of Evil - Choose from over 60 rooms, spells, potions, rituals, defenses and constructs in the Veins of Evil as you progress through the game. There are a plethora of possible Vein combinations you can use to conquer the Overworld. Create your own unique flavour of evil!


Fortify Your Domain - Build a wide variety of defenses within your walls to defend against — and destroy — those who seek to invade your domain.


Cast Wicked Spells - Call down unholy magic to strengthen your dungeon, route enemy forces, flood corridors with Micropiglets, or simply turn a meddlesome Hero into a geyser of giblets.


Unleash Devastating Rituals - Punish your foes or empower your own forces with game-changing Rituals that can do anything from raising an undead army, to instantly fortifying your entire dungeon.


Command Powerful Minions - Over 20 minions await your call, and will gladly work and fight under your banner... if you provide them with all the creature comforts they demand.


Conquer the Overworld - Play through a feature-length campaign, facing off against the Emperor of the Overworld as you fight for complete supremacy inthe Realm of Kairos


Destroy your Rivals - Take the fight to your rival Underlords in Skirmish or Multiplayer matches in matches with up to four players.


Challenge Ruthless AI - Team up with a friend or fly solo and challenge devastatingly sophisticated AI Opponents in Skirmish or Multiplayer!


Test your Mettle - Run the gauntlet of the prototype Survival mode and see if you can top the high score against waves of enemies!
Prós & Contras
Prós
Não encontramos pontos positivos.
Contras
Não encontramos pontos negativos.
Avaliações sobre o War for the Overworld - Steam