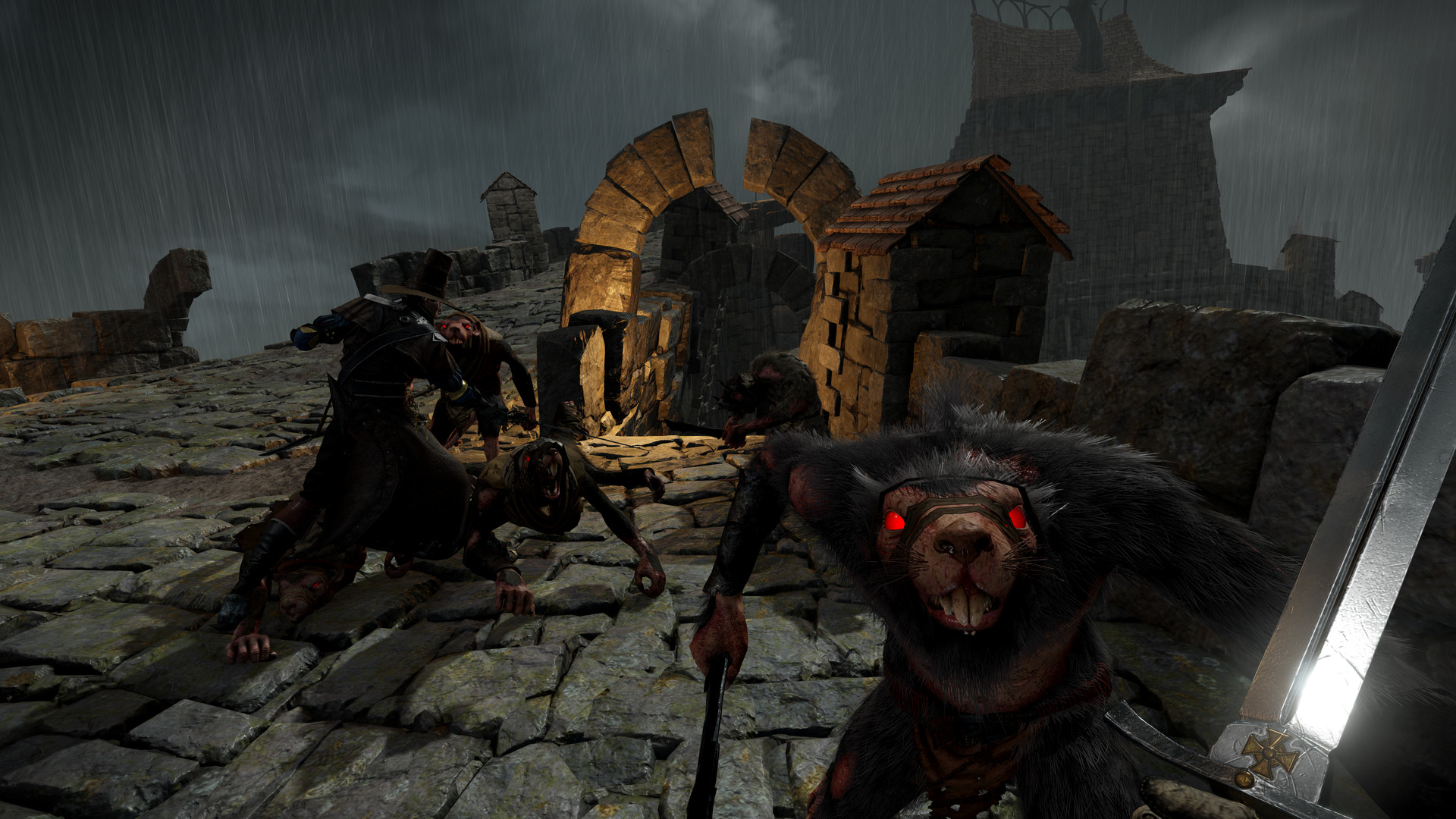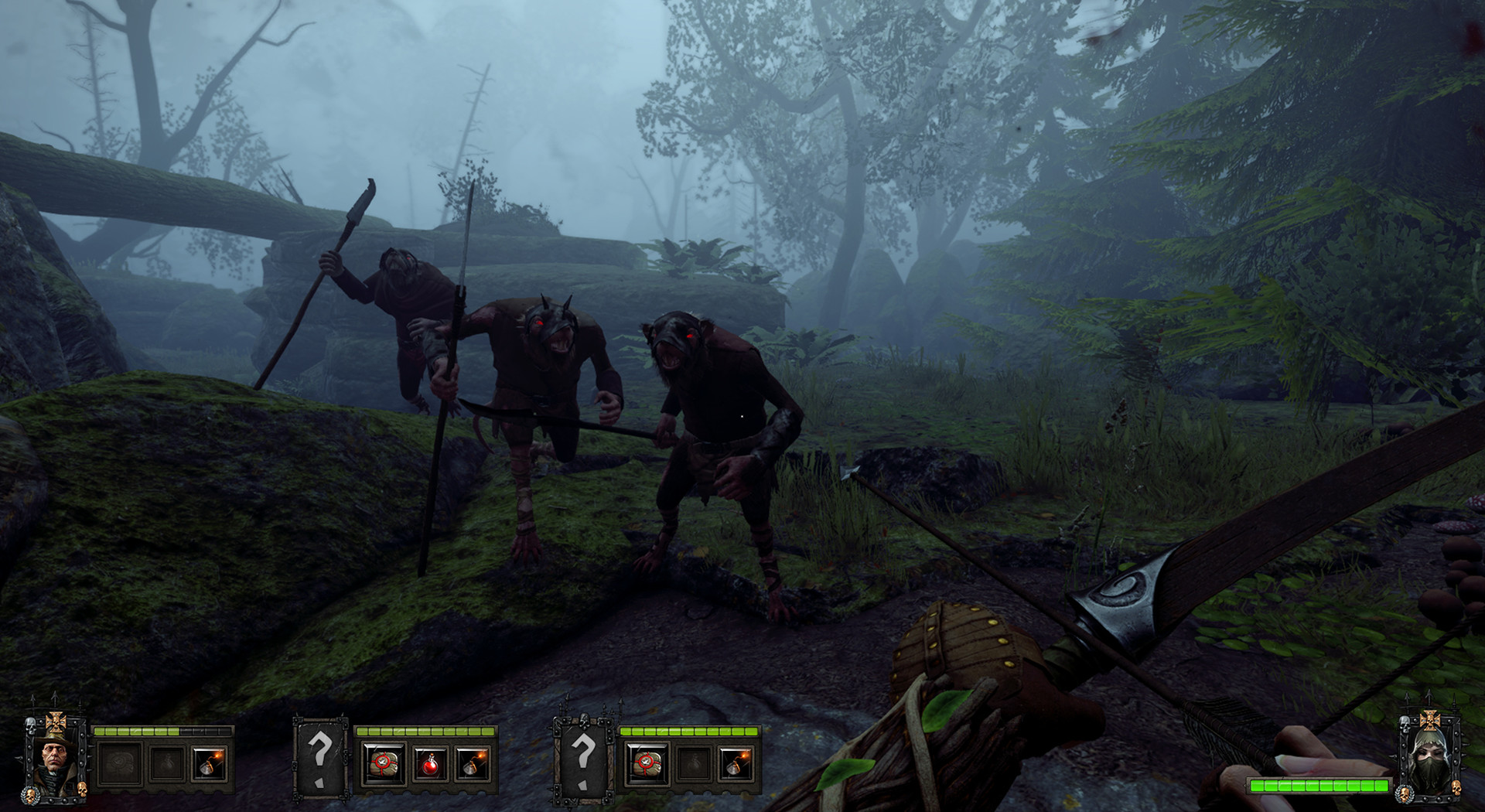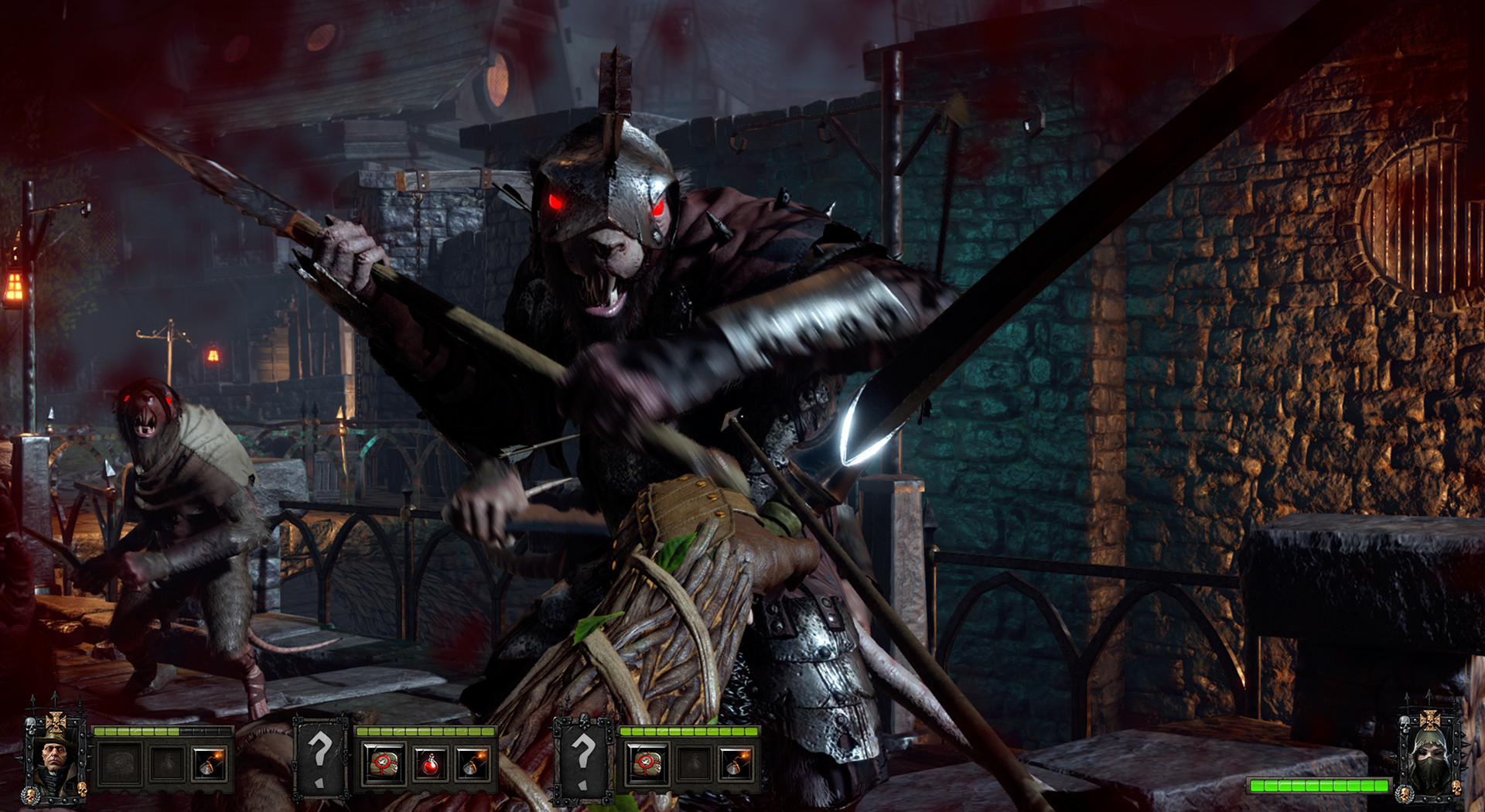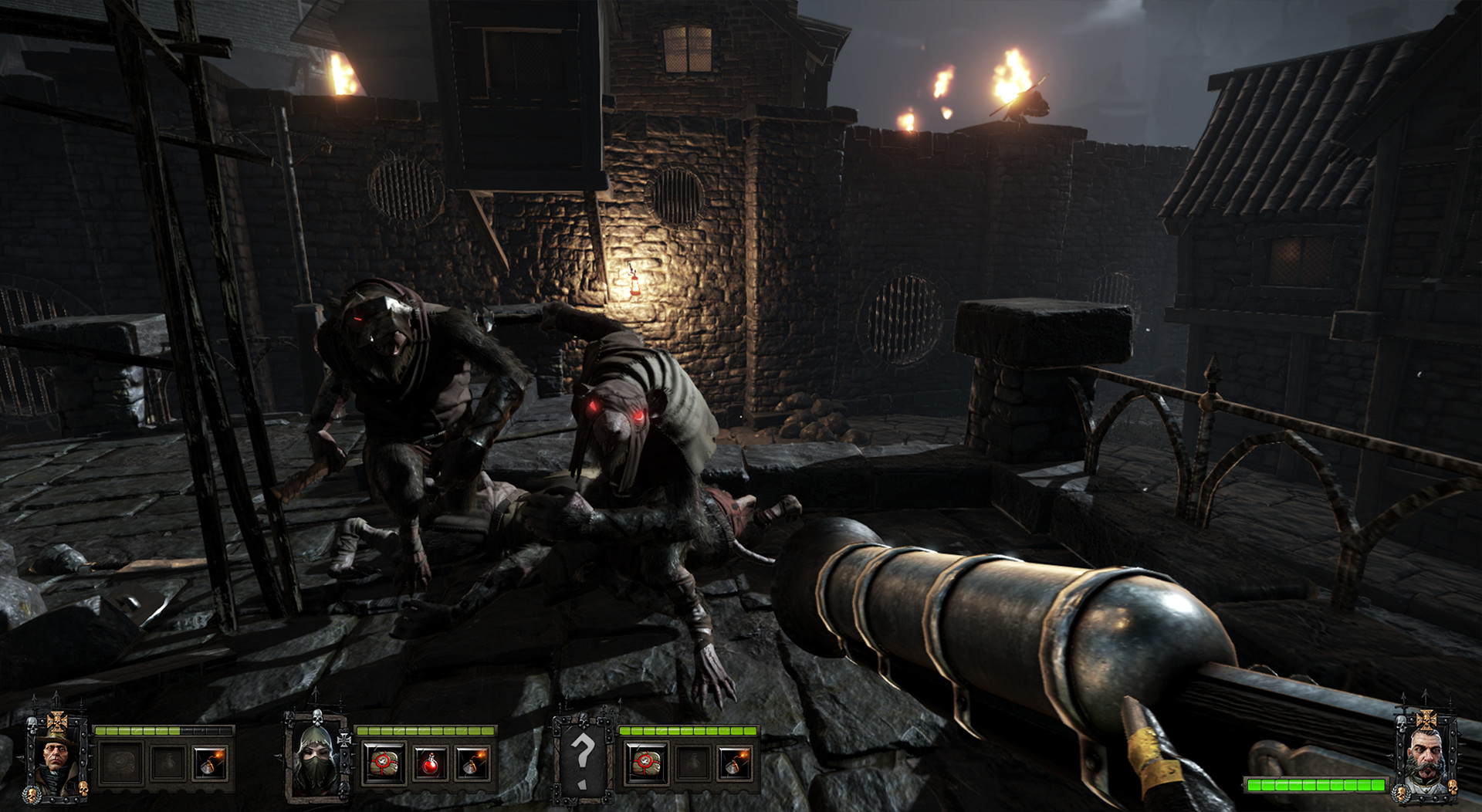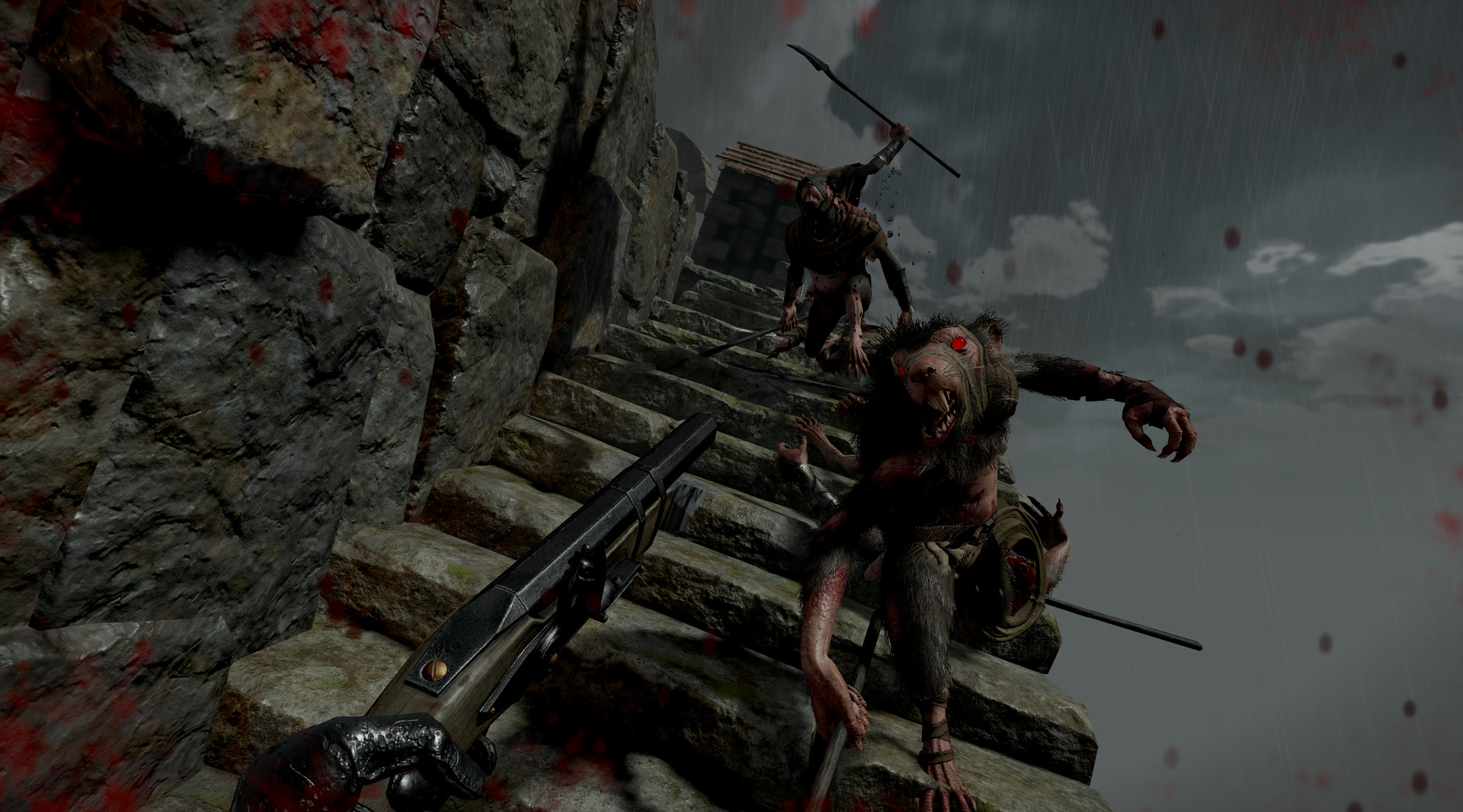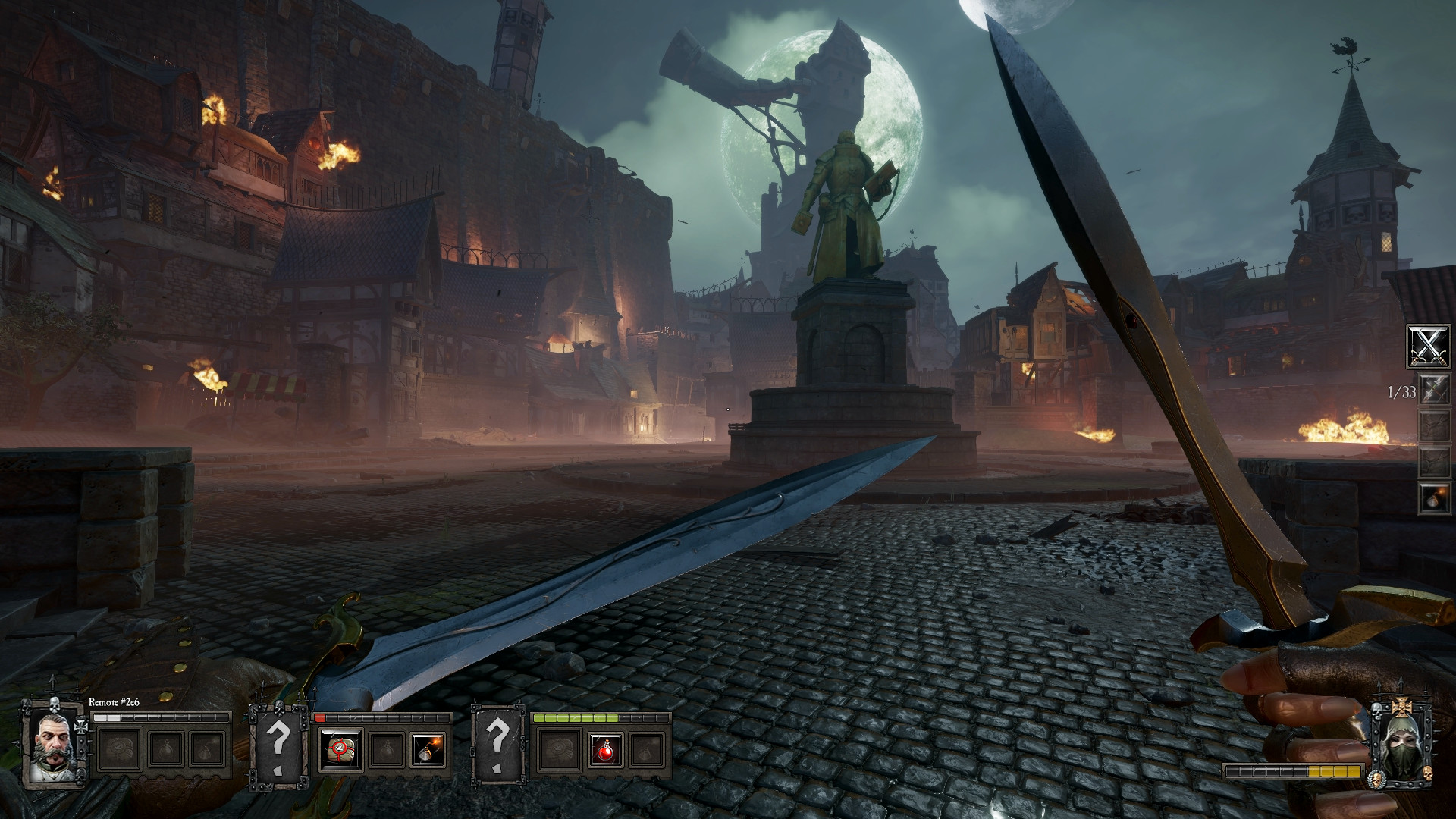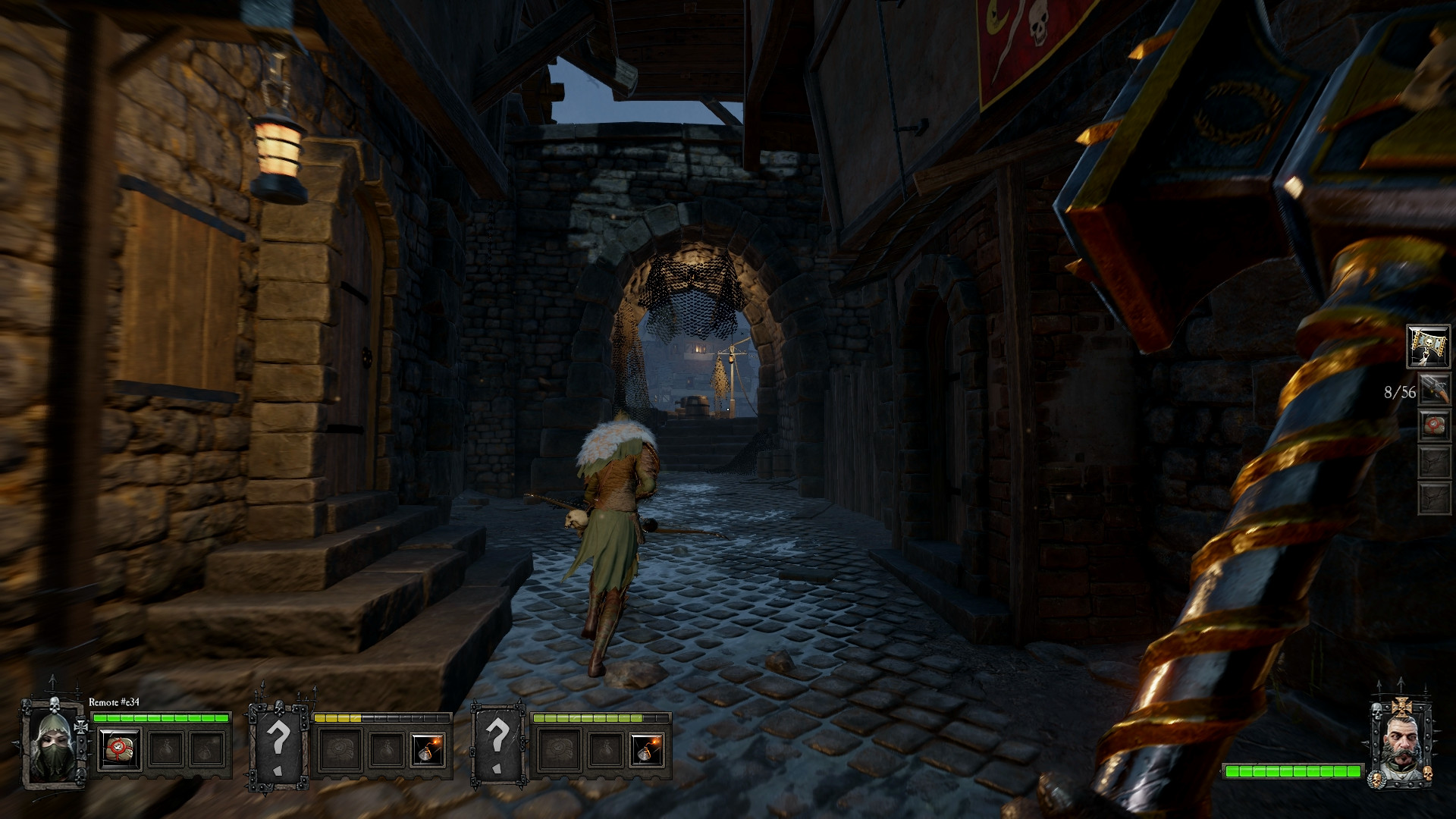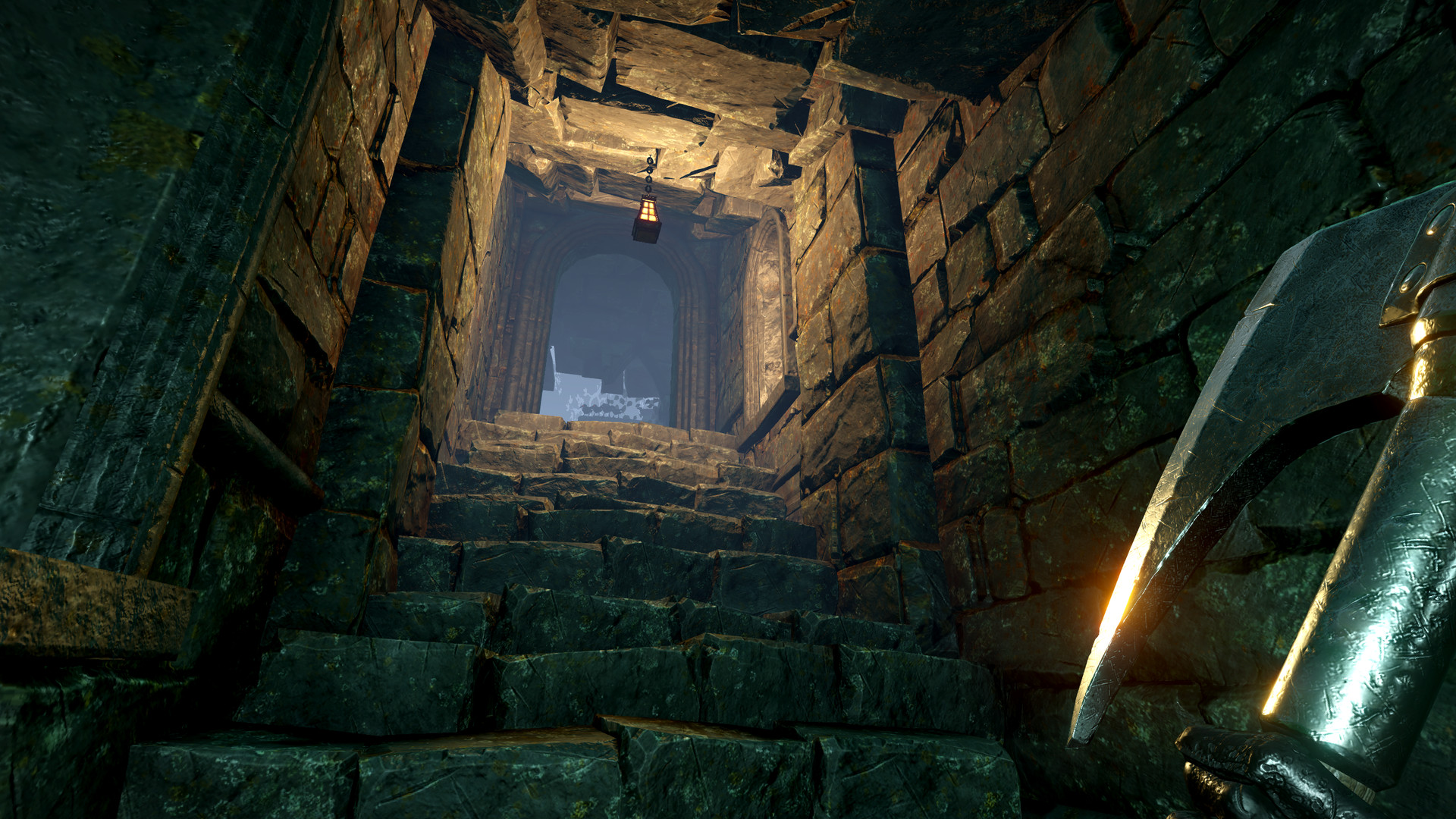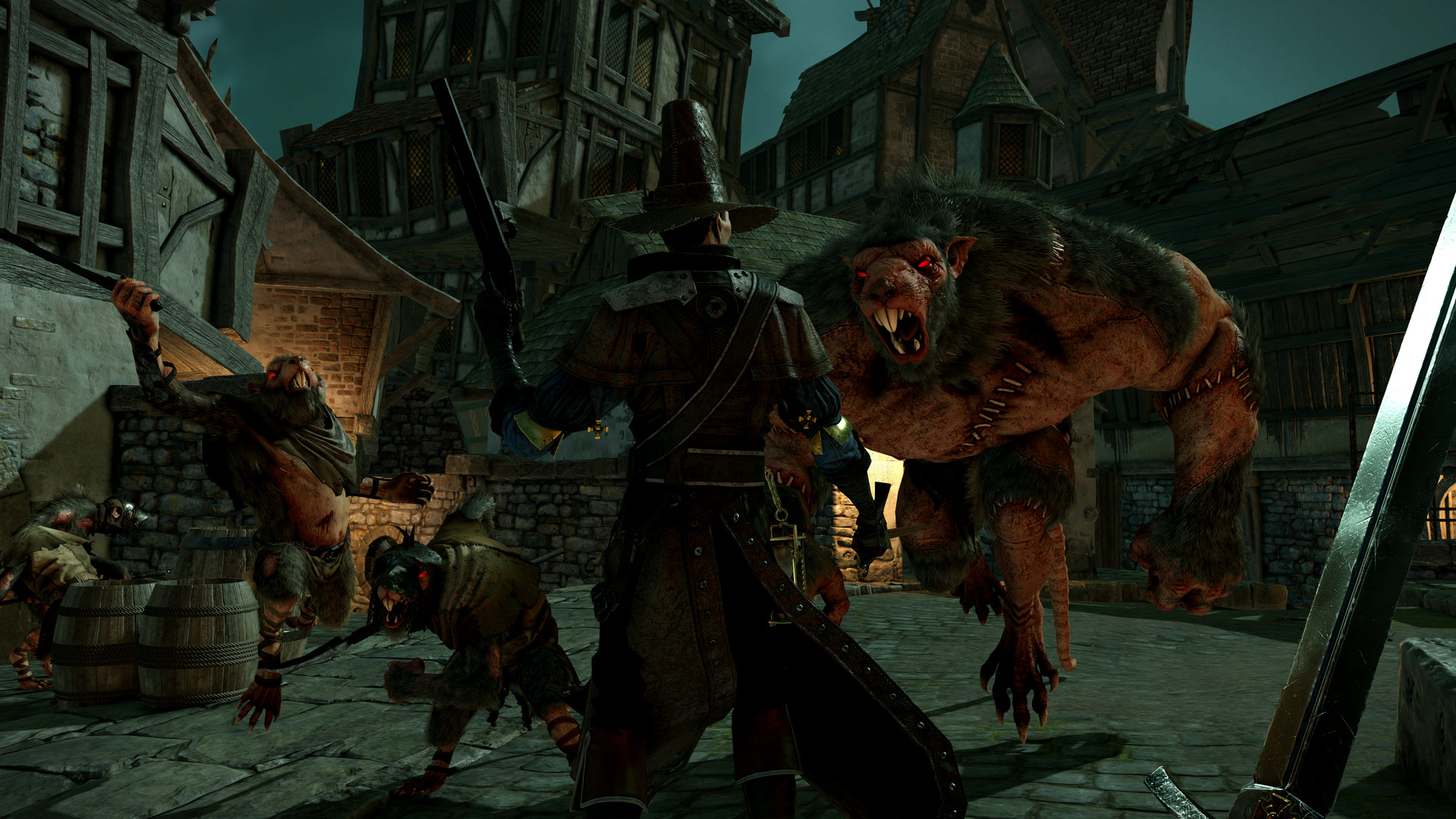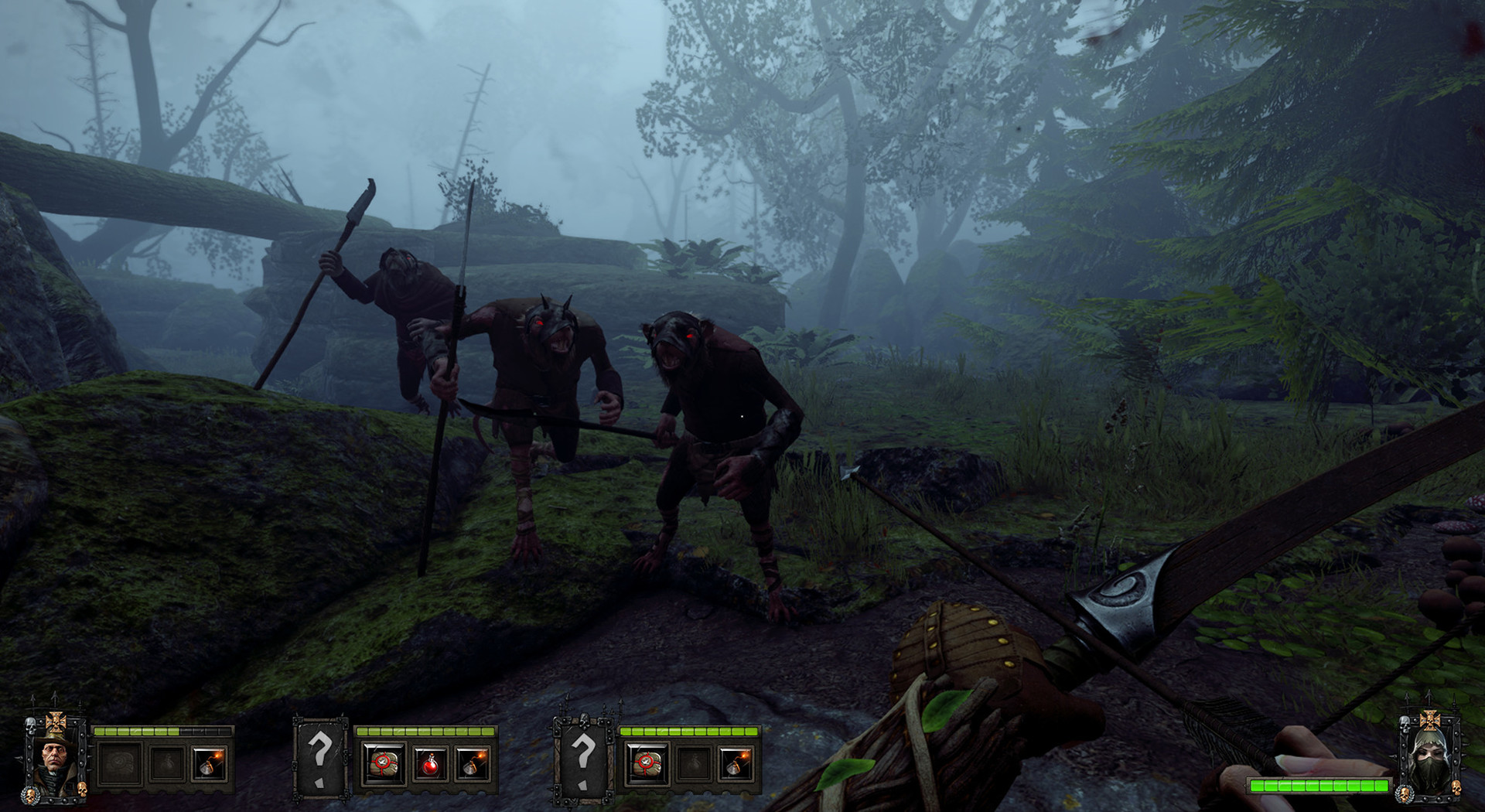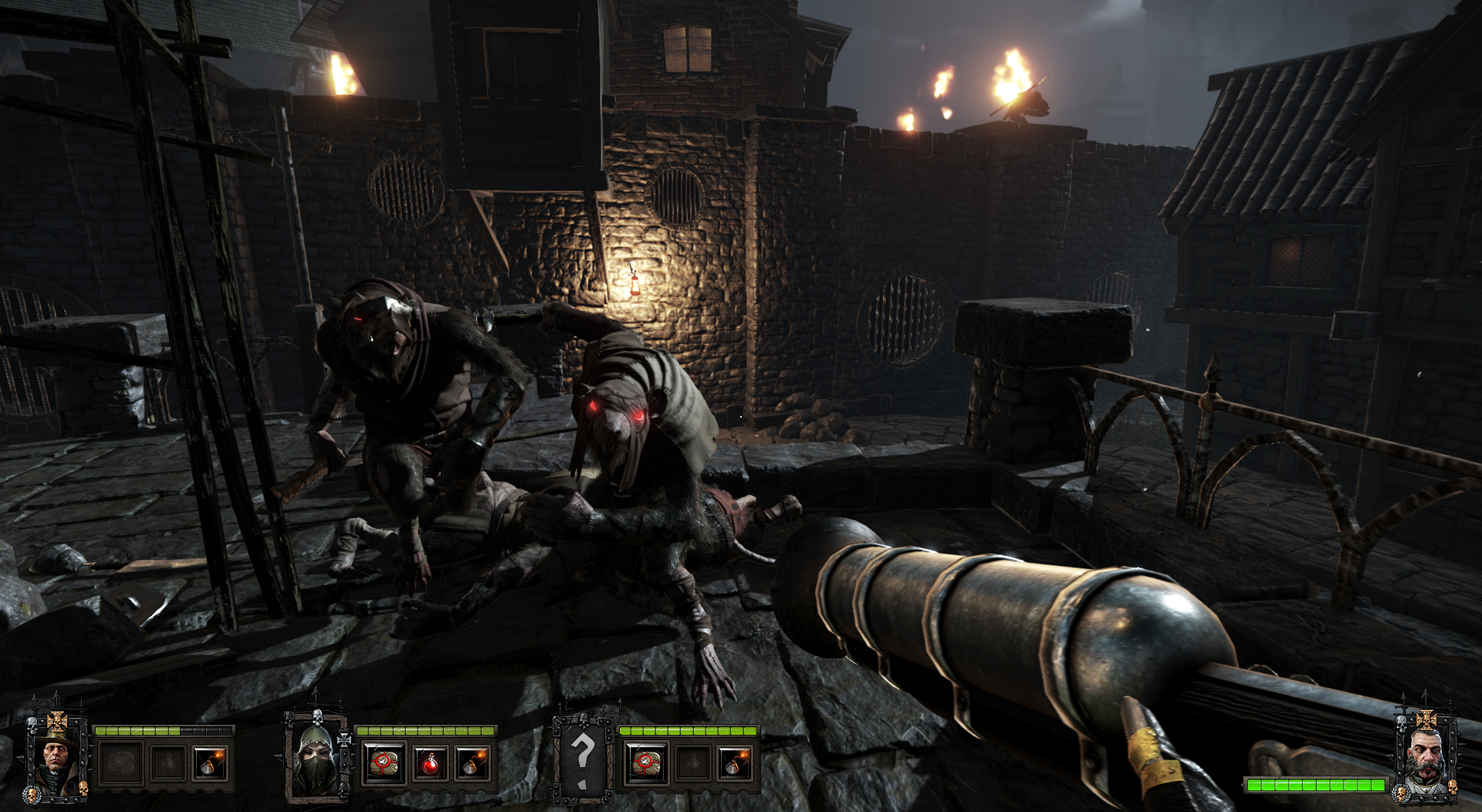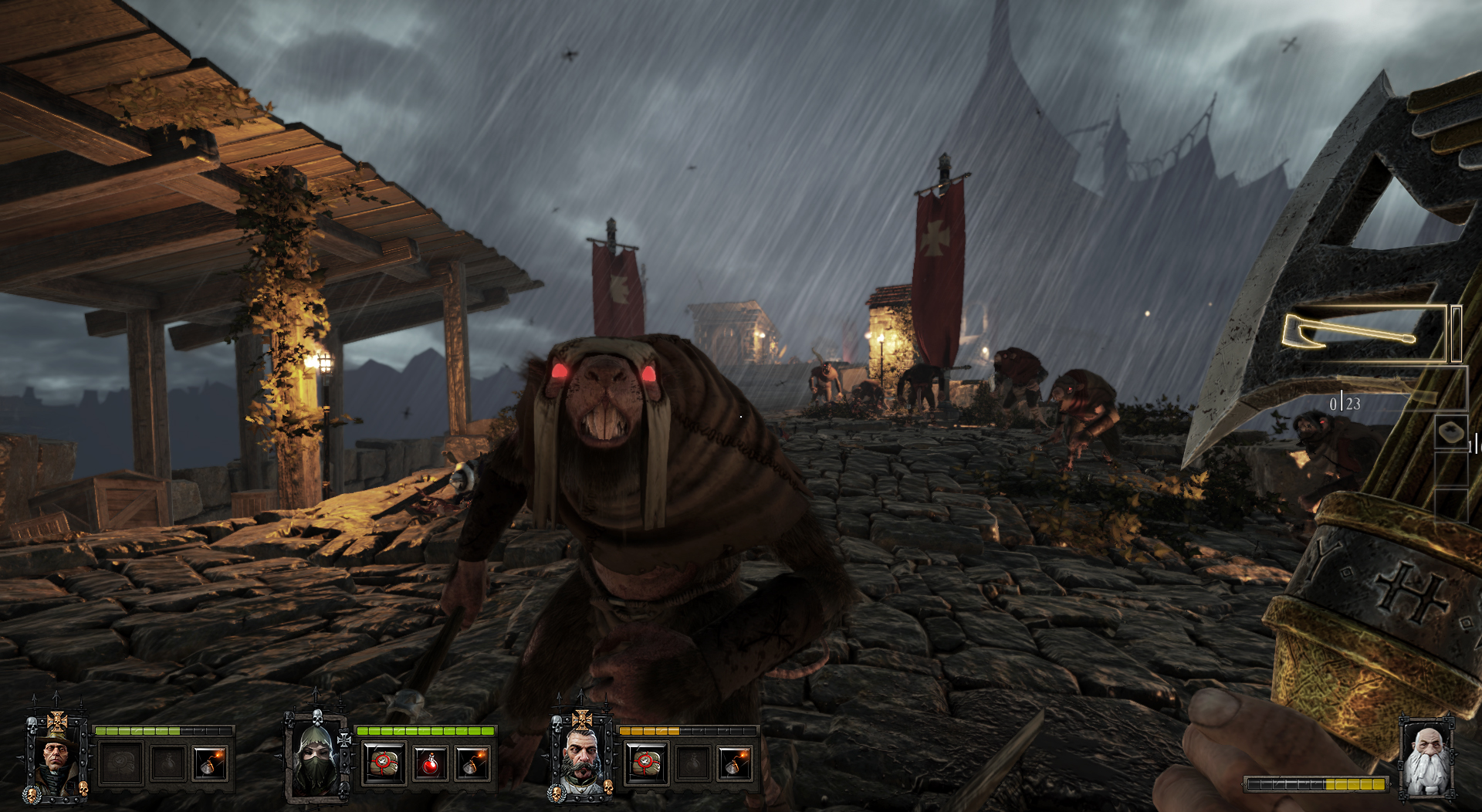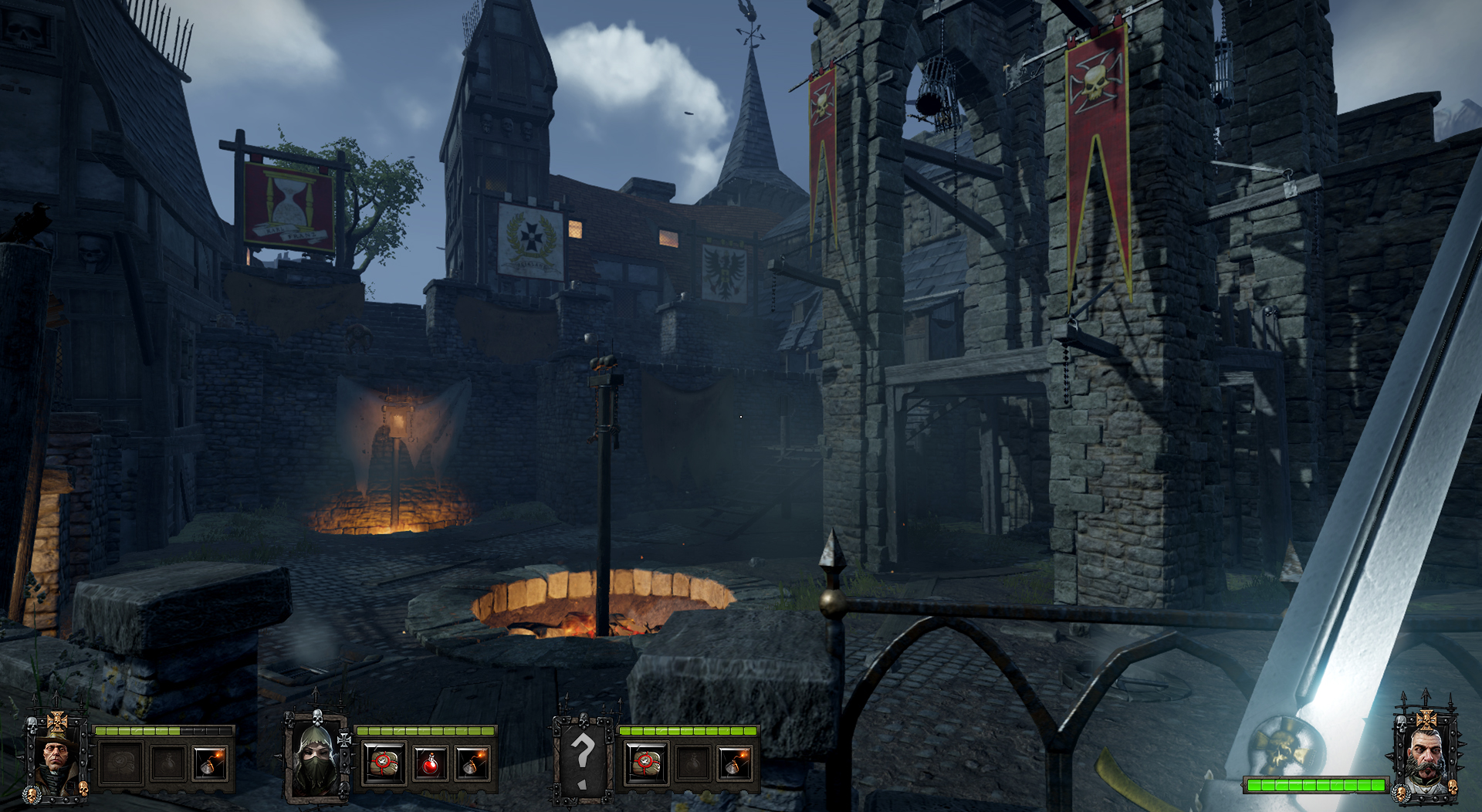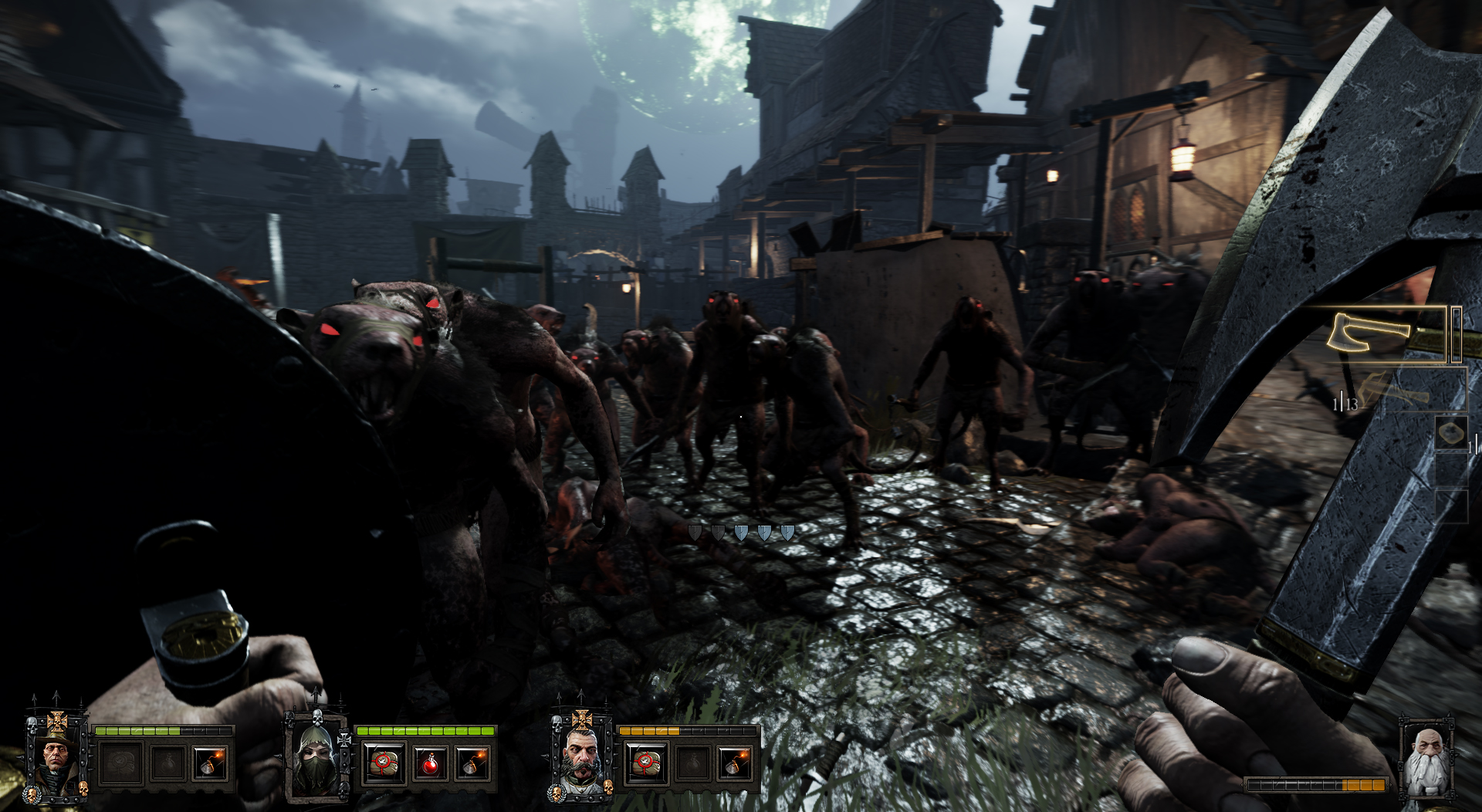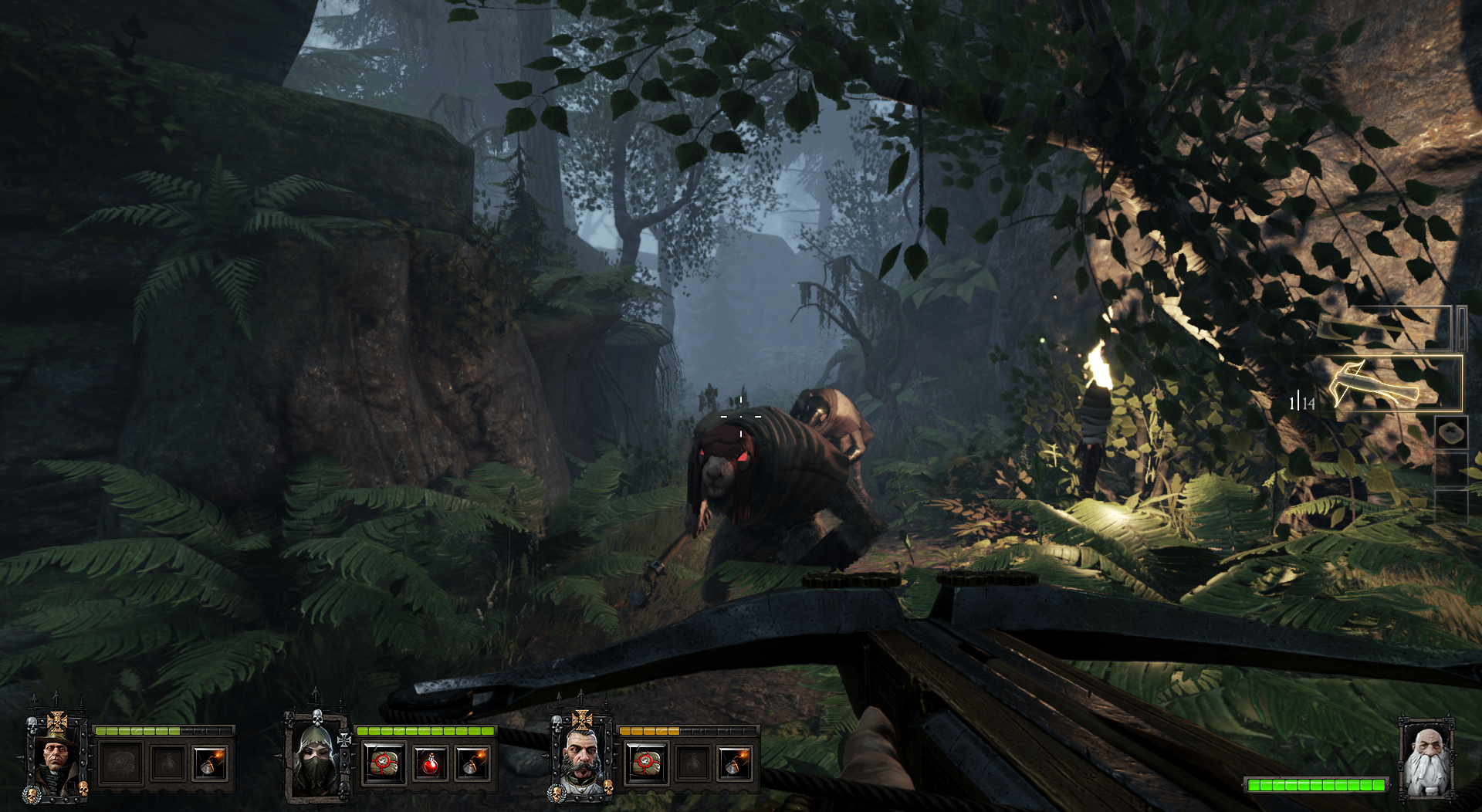 Descrição
Vermintide is a co-operative action first person shooter and melee combat adventure set...
Vermintide is a co-operative action first person shooter and melee combat adventure set in the End Times of the iconic Warhammer Fantasy universe.

Vermintide takes place in and around Ubersreik, a city overrun by Skaven. You will assume the role of one of five heroes, each featuring different play-styles, abilities, gear and personality. Working cooperatively, you must use their individual attributes to survive an apocalyptic invasion from the hordes of relentless rat-men, known as the Skaven. Battles will take place across a range of environments stretching from the top of the Magnus Tower to the bowels of the Under Empire.
The time of mortals is ending, and the reign of Chaos draws ever closer. The Dark Gods are at last united in a singular purpose, losing their madness across the world as never before. In the Empire of Sigmar, Karl Franz`s gaze is focused on the incursion of the savage northmen, but it is not the only threat. As the Chaos moon Morrslieb waxes full, shrill voices echo through tunnels gnawed far beneath the Empire`s cities, and a Skaven host swarms towards the surface. It emerges first in the city of Ubersreik, a screeching mass that consumes all before it. Soon Ubersreik is a charnel-town, drowning beneath the malevolent shadow of the Horned Rat.

Yet even in the darkest times, there are always champions to light the way. As Ubersreik cowers, five heroes, united by capricious fate, carry the fight to the rat-men. It remains to be seen whether they have the strength to survive, let alone work together long enough to thwart the invaders. One truth, however, is beyond all doubt: should these five fall, then Ubersreik will fall with them.
Core Features:

Cooperative survival for up to four players - Band together with your friends or die alone. Vermintide will continuously test the teamwork and skill of you and your friends.

Diverse heroes - Five distinct characters to choose from, each with their own personality, agenda and story to tell. Learning what it means to work together is key to the groups survival.

Experience the Skaven like never before - A rising tide of malicious and cunning rat-men, hacking, clawing and eviscerating all that stand in their way. Face vicious packs of clan-rats and deadly specialized elites.

Unpredictable enemies - Vermintide features a dynamic spawn system providing a constant set of new challenges lurking behind every corner.

Engaging story - Games Workshop veterans have banded together to write a fantastic new addition to the Warhammer lore, offering a new perspective on the cataclysmic events of The End Times.

Nowhere is safe - The Skaven boast incredible mobility, able to climb and leap fantastic distances to make life a living hell for the Players. No matter where you go, they will be there, ready to pounce.

Rewarding loot system - Focused on rewarding teamwork above all else, the loot mechanics reflect the general game design while staying true to Warhammer lore.

Choose Your play style - Be it melee or ranged, find your favourite style using a combination of the 100+ unique weapons and trinkets available.
Prós & Contras
Prós
Não encontramos pontos positivos.
Contras
Não encontramos pontos negativos.
Avaliações sobre o Warhammer: End Times - Vermintide - Steam