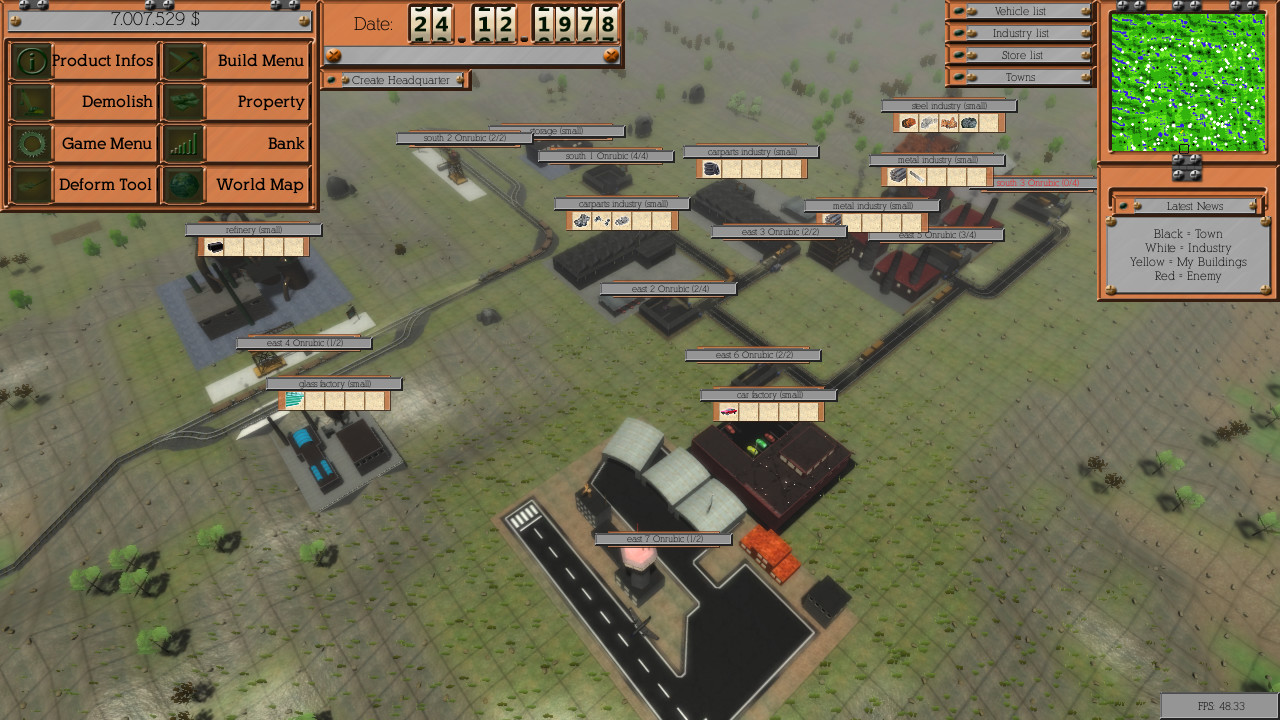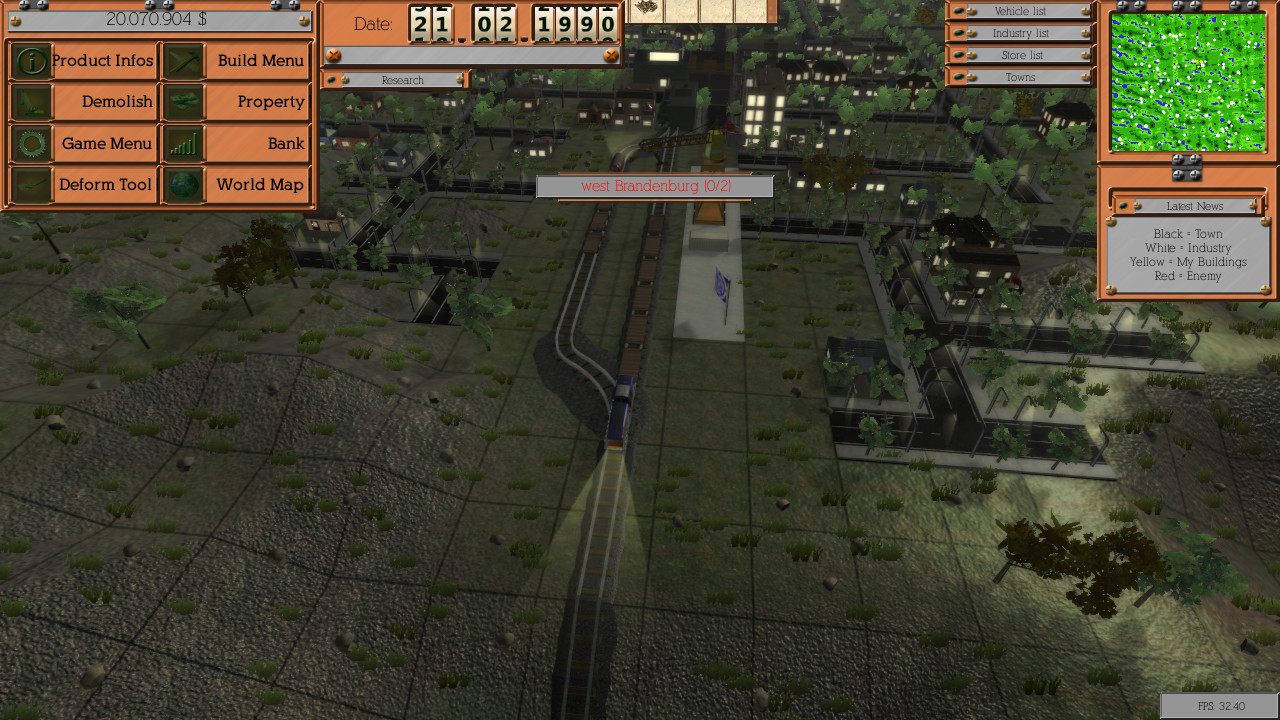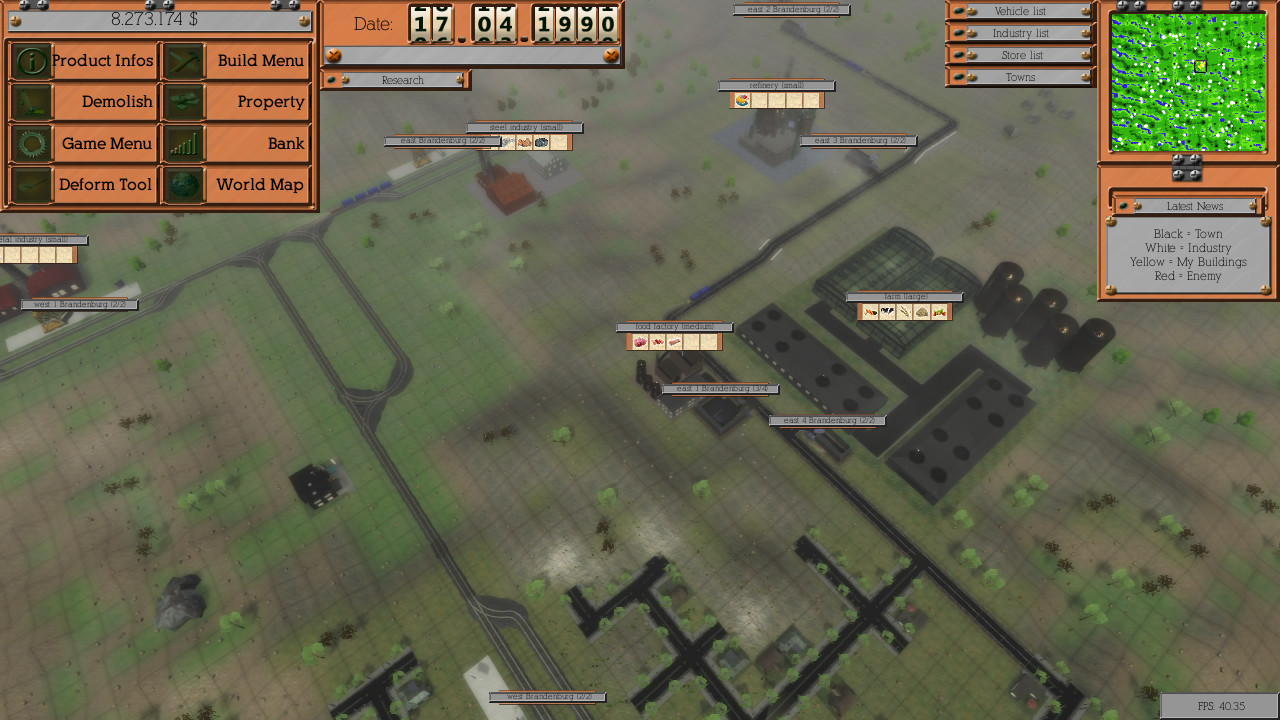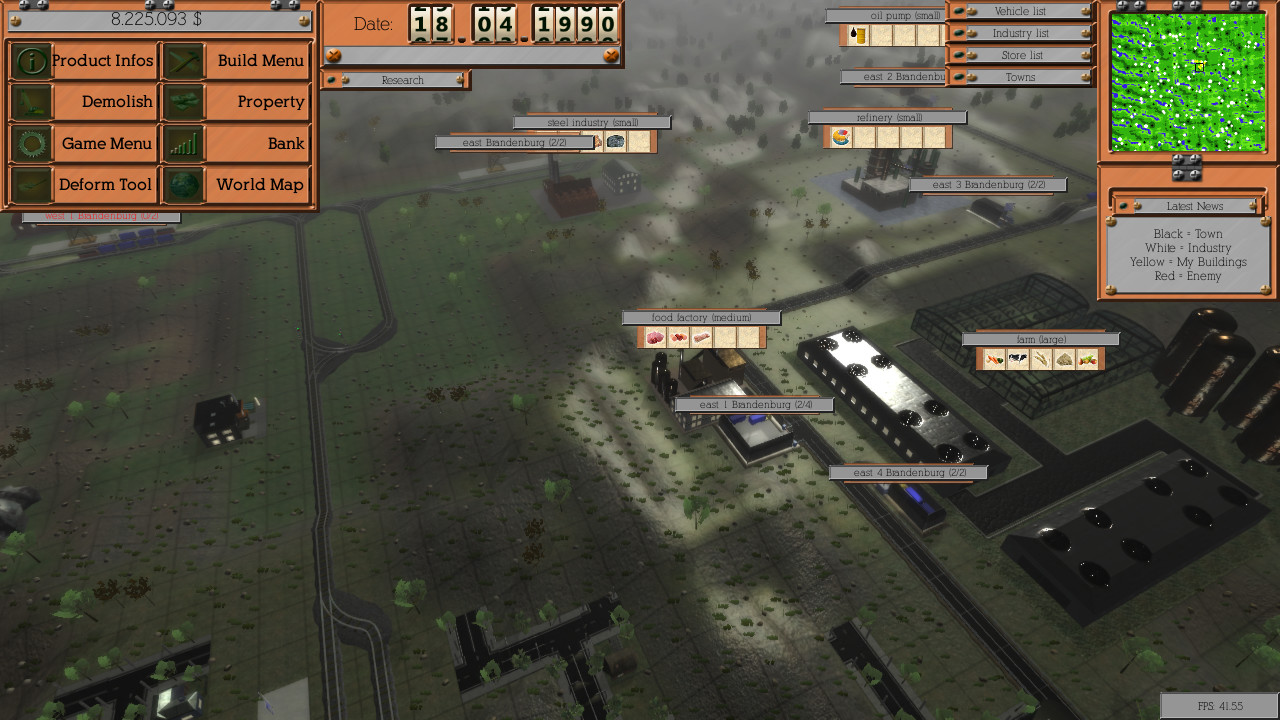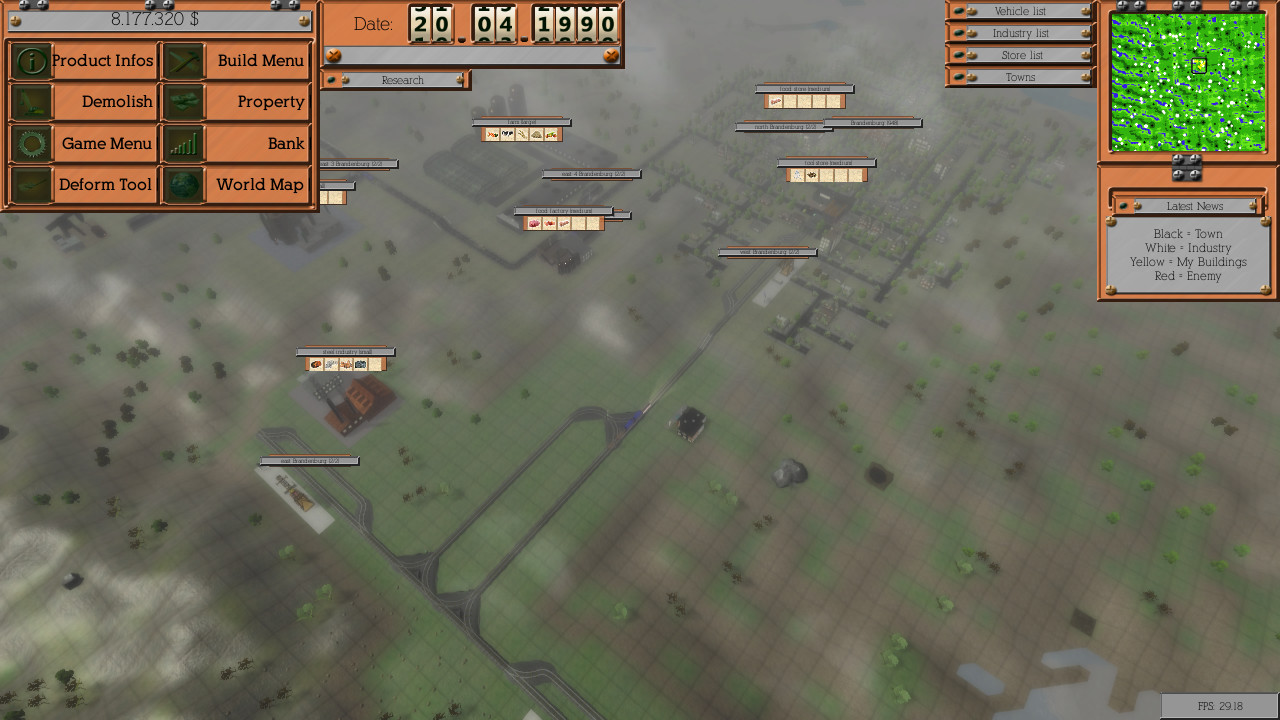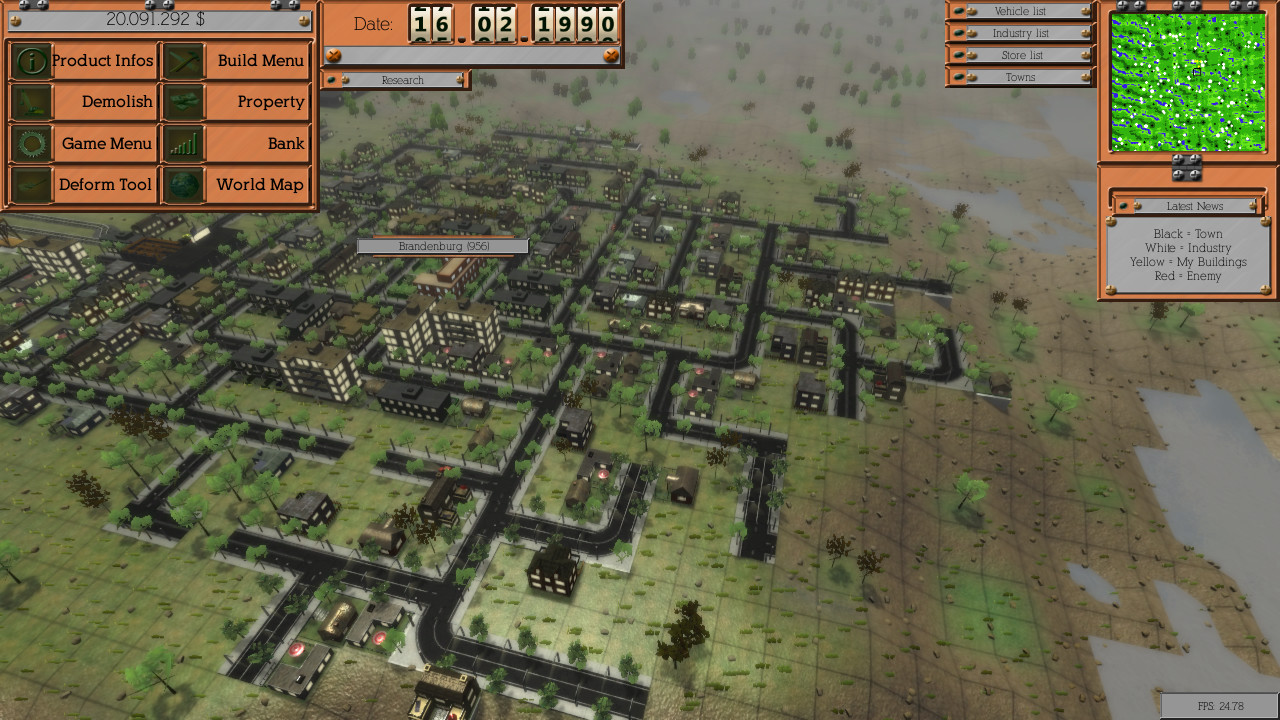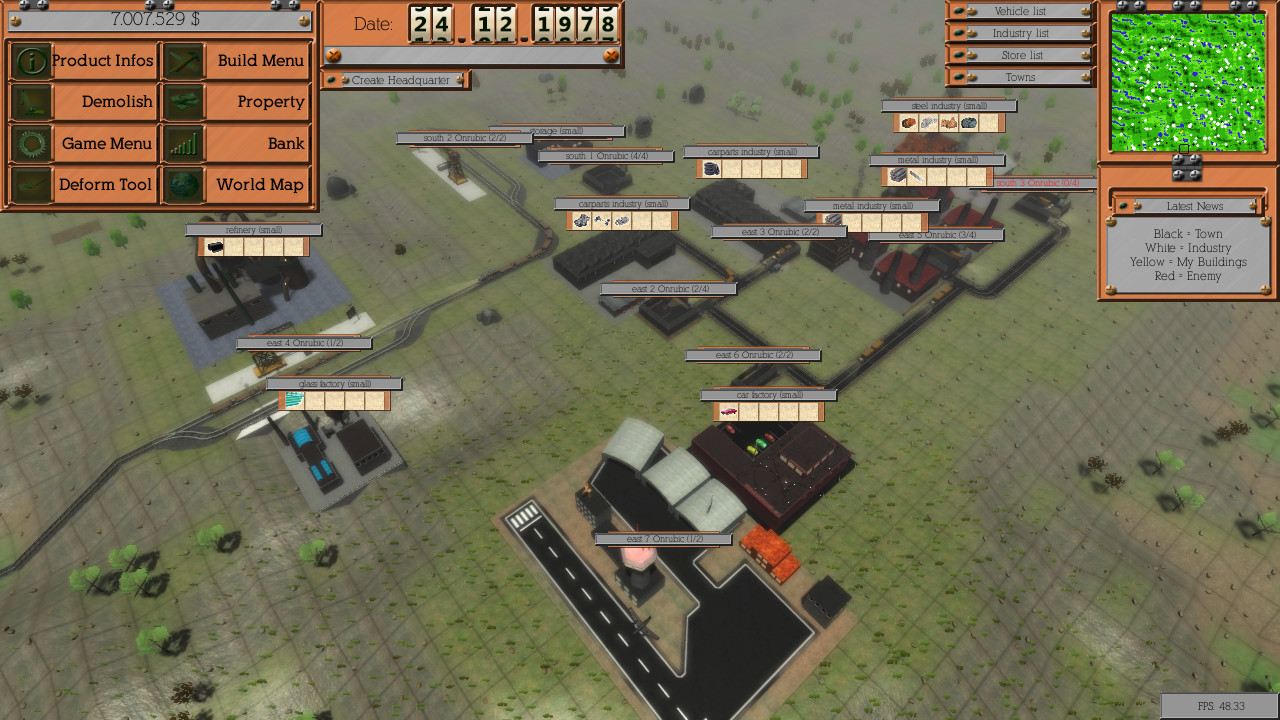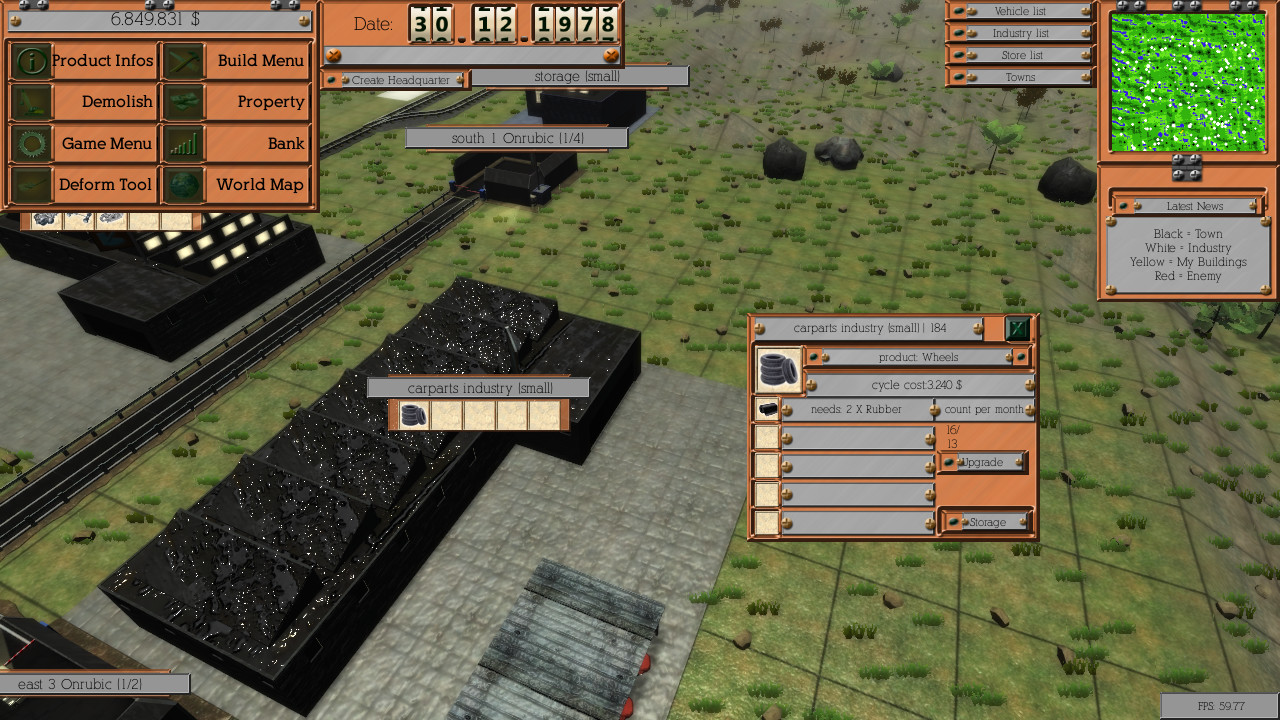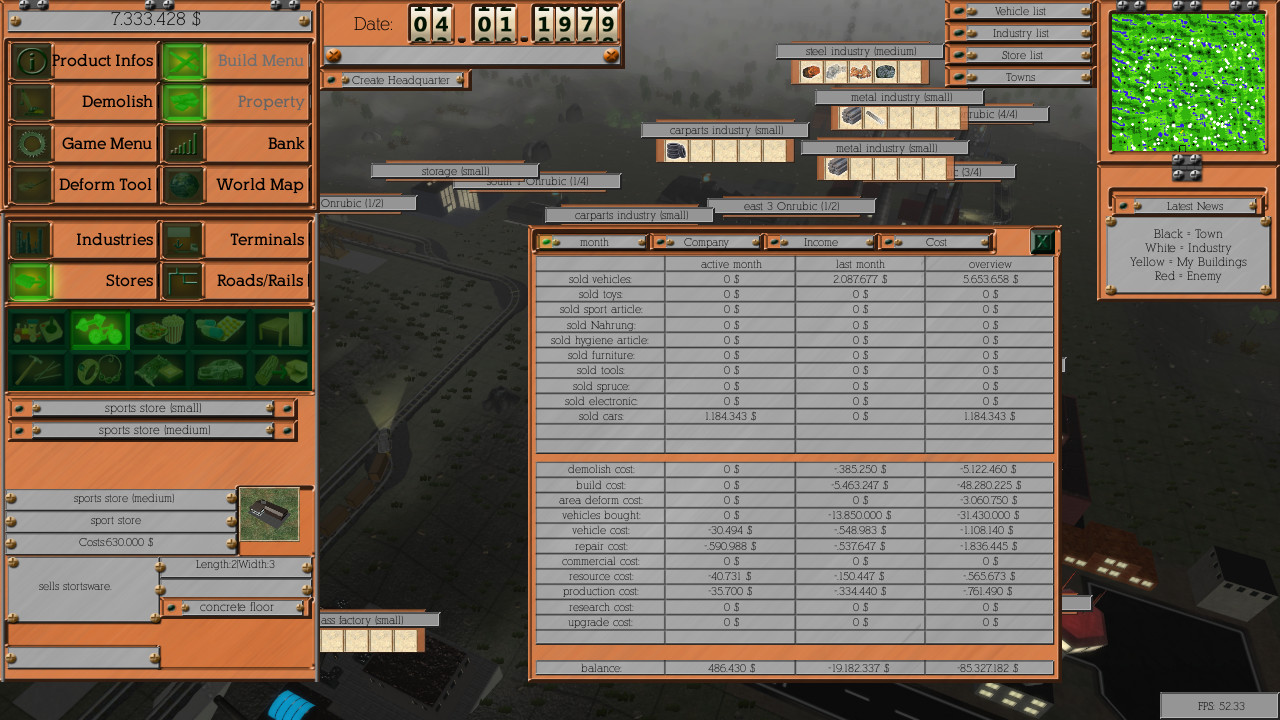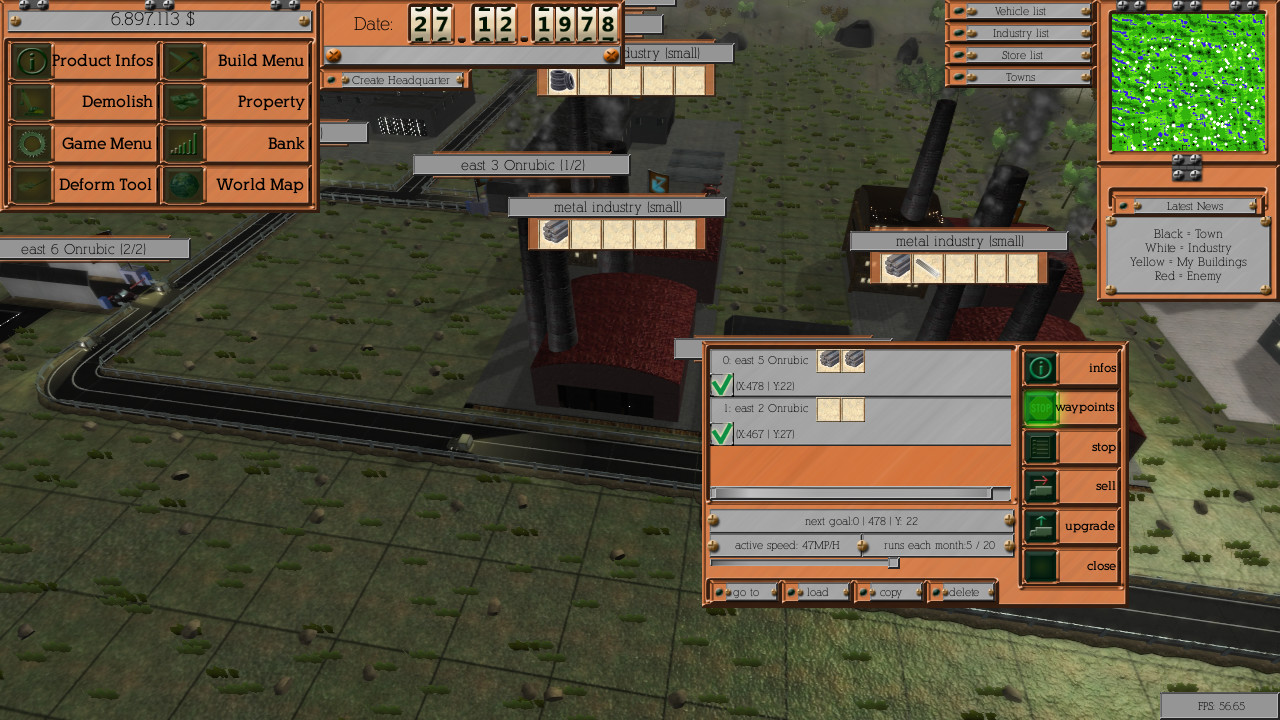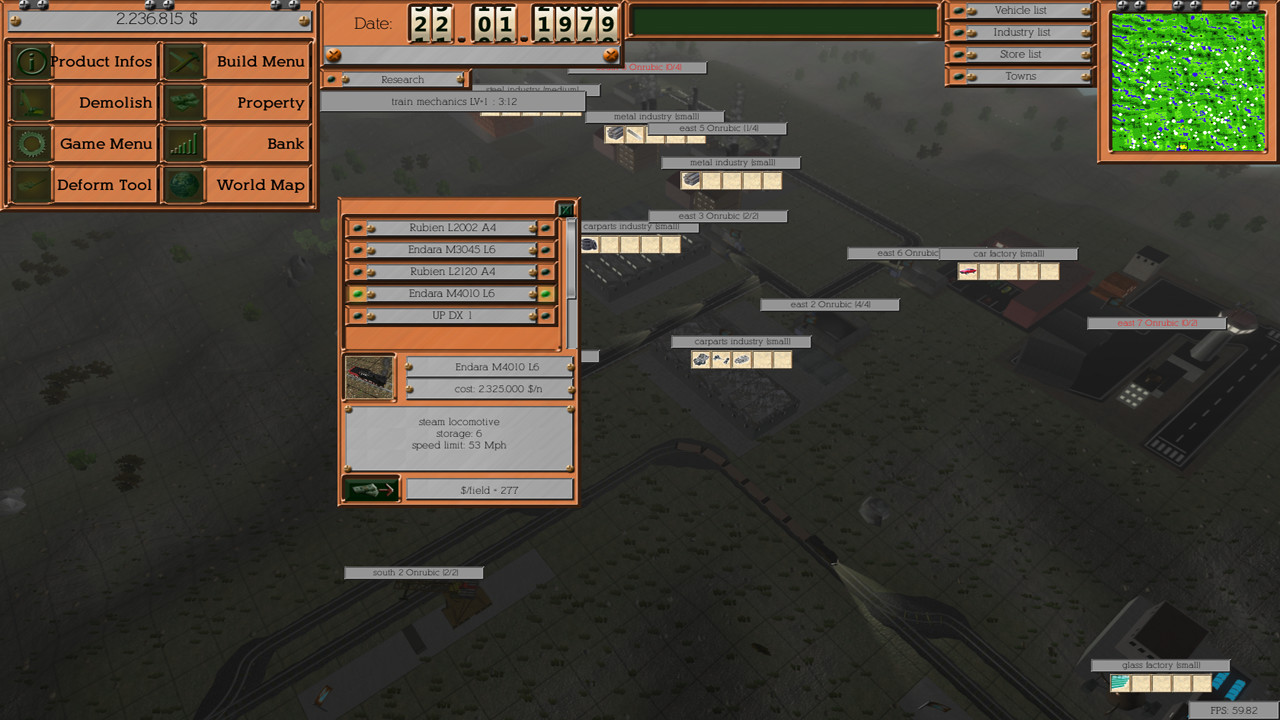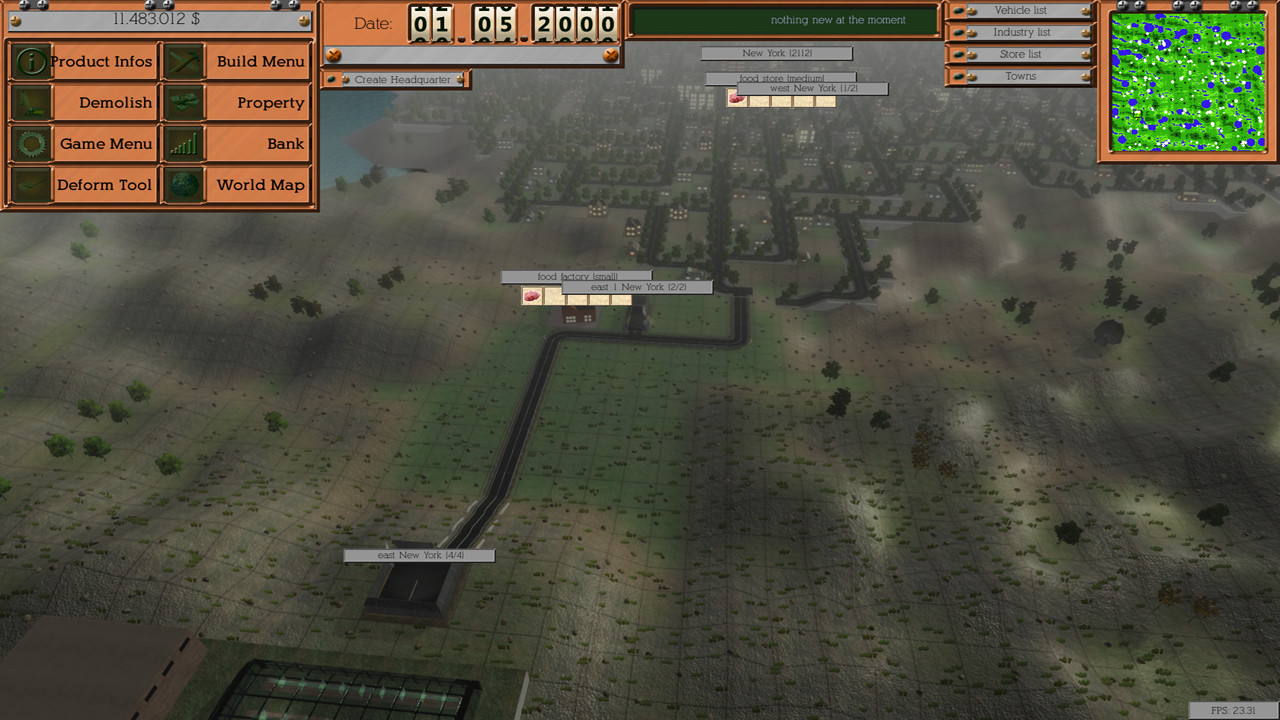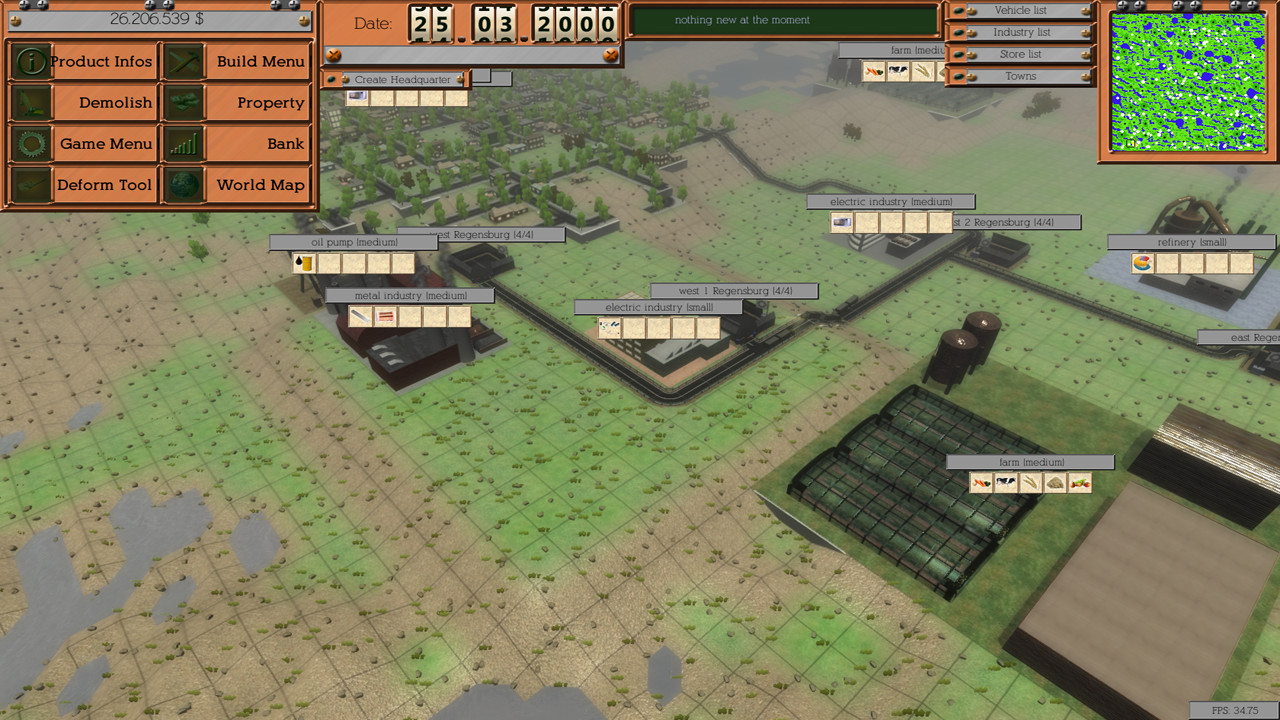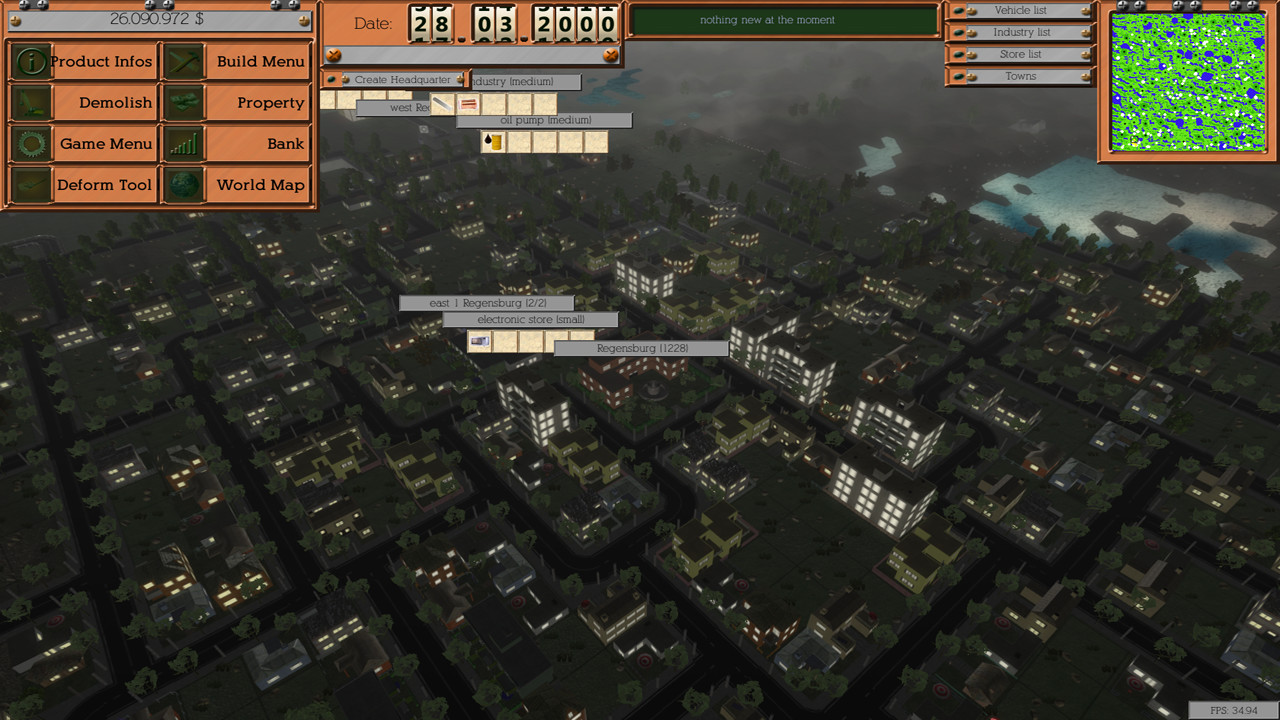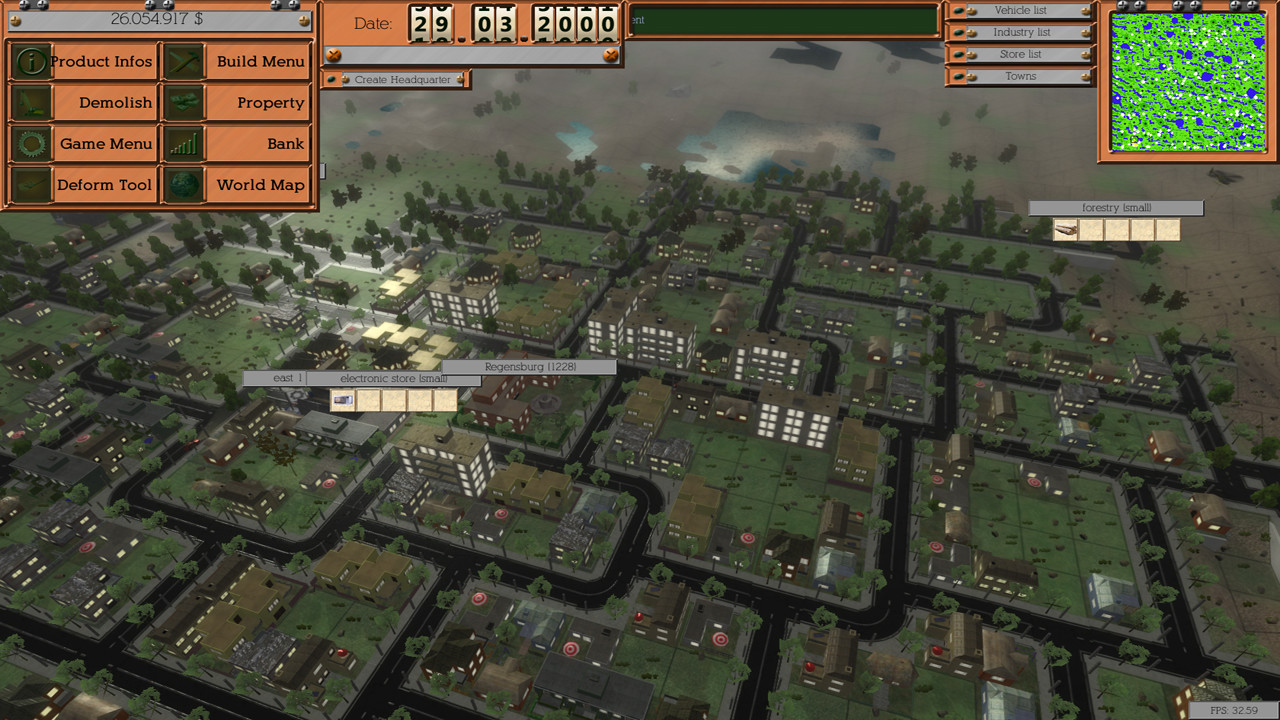 Descrição
Game Elements: play on a random generated or a custom-created map with a maximum s...
Game Elements:
play on a random generated or a custom-created map with a maximum size of 1000 x 1000 fields

towns and resource industries will grow depending on attraction/demand

choose from over one hundred products to create and sell

use trucks, trains, ships and planes to transport wares between industries and stores

at least 10 different types of vehicles for each transportation type

choose from over one hundred buildings to build up your production

research new ways to lower costs or expand your profit

traffic system that spawns cars in each town depending on town size

complex economy with change in needs due different seasons

product price correction system that controls over productions or overuse of a resource

upgrade systems for your buildings and vehicles

in game map editor

price changes due unstable economy

computer AI (WIP)
Roadmap:
https://industrietransporter.freeforums.net/thread/81/roadmap?page=1&scrollTo=140
Starting as a small company with low balance, you have to reach the top of all companies. After picking your first product to create you will have to look for industries that will provide you with the needed resources. From there you have to plan out your production chain, which will mostly involve at least two industries, where you will have to refine resources and produce your selected product. This Product can now be sold in a store, which you have to build in a town. All these points will have to be linked with each other with one of the four transportation types. Then after starting the transport you will start to produce and deliver your wares to your store where it will be sold.
A complex economy that is able to detect each sold product and each bought resource will balance prices for every product or resource. And a system that allows the random creation of economy lows and high to make the game even more interesting. Try to create even more complex products to be able to gain more profit.
Prós & Contras
Prós
Não encontramos pontos positivos.
Contras
Não encontramos pontos negativos.
Avaliações sobre o Industry Transporters - Steam