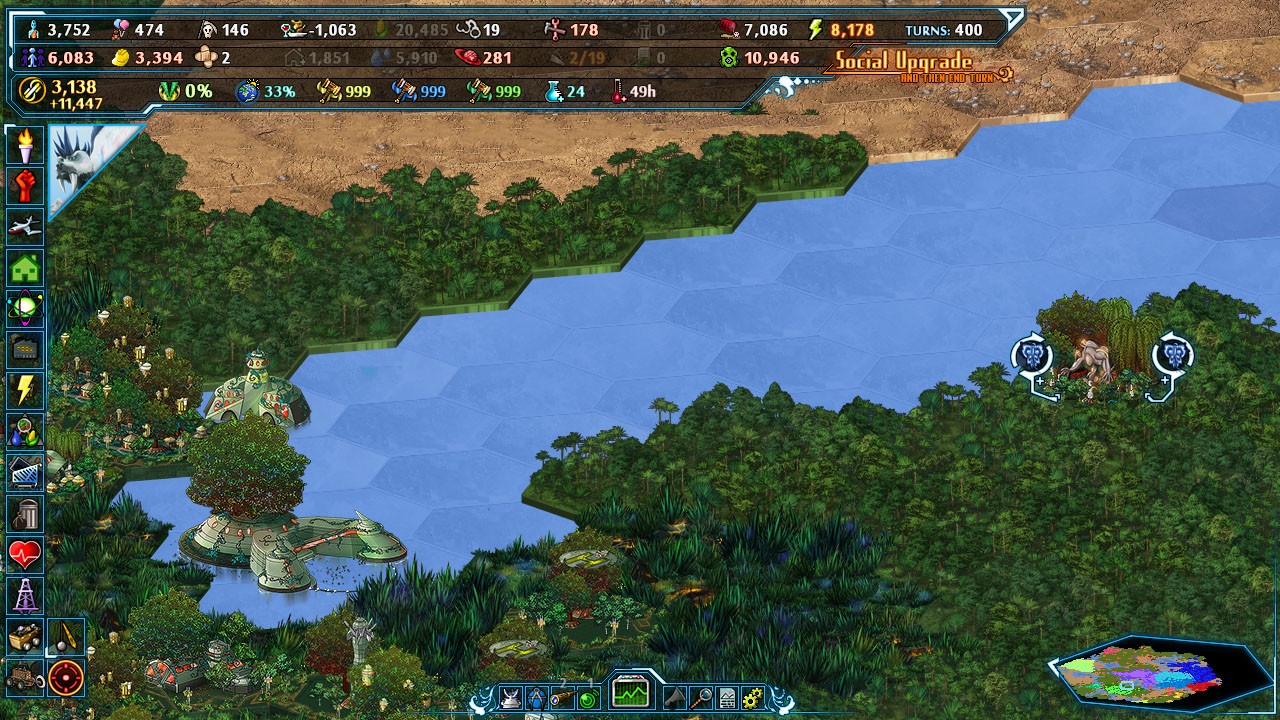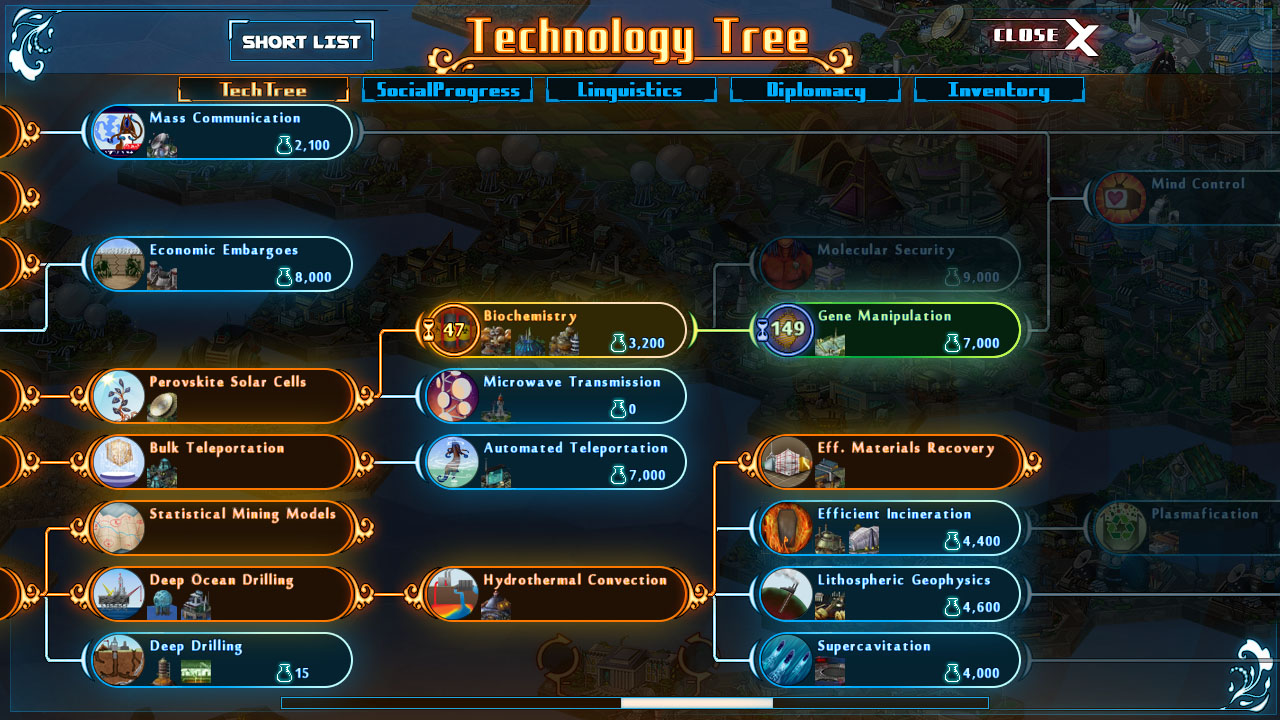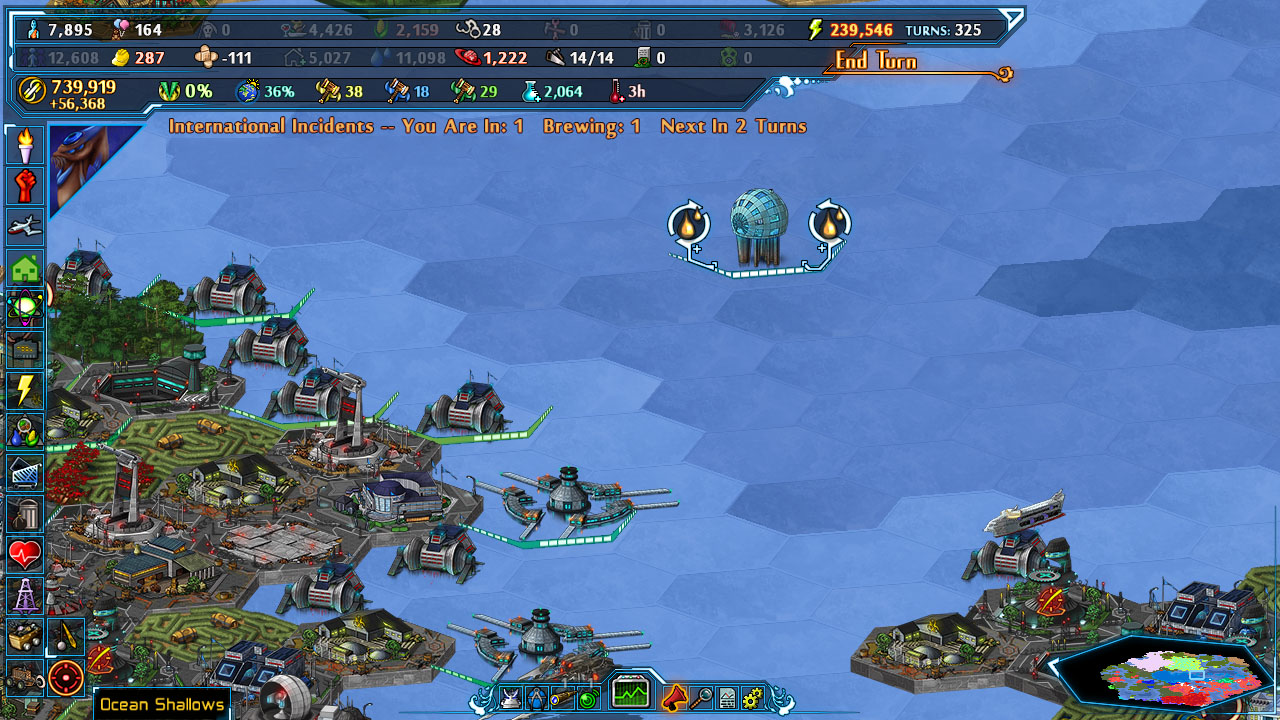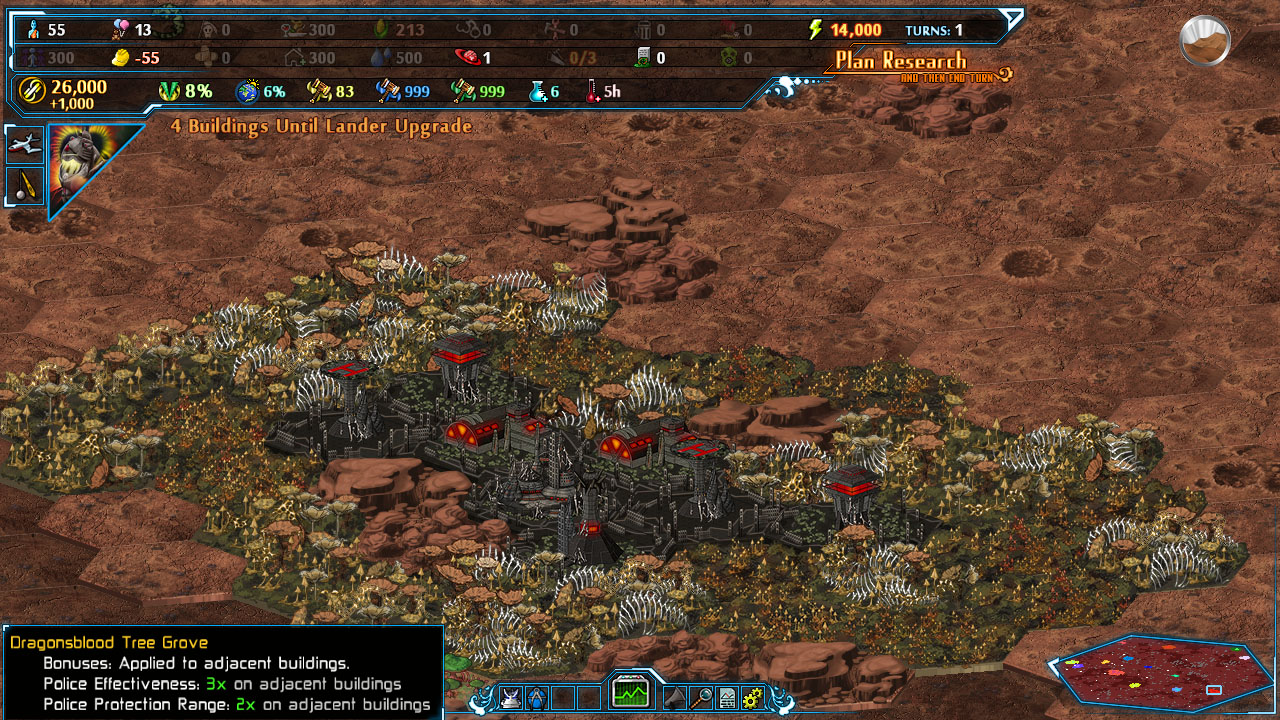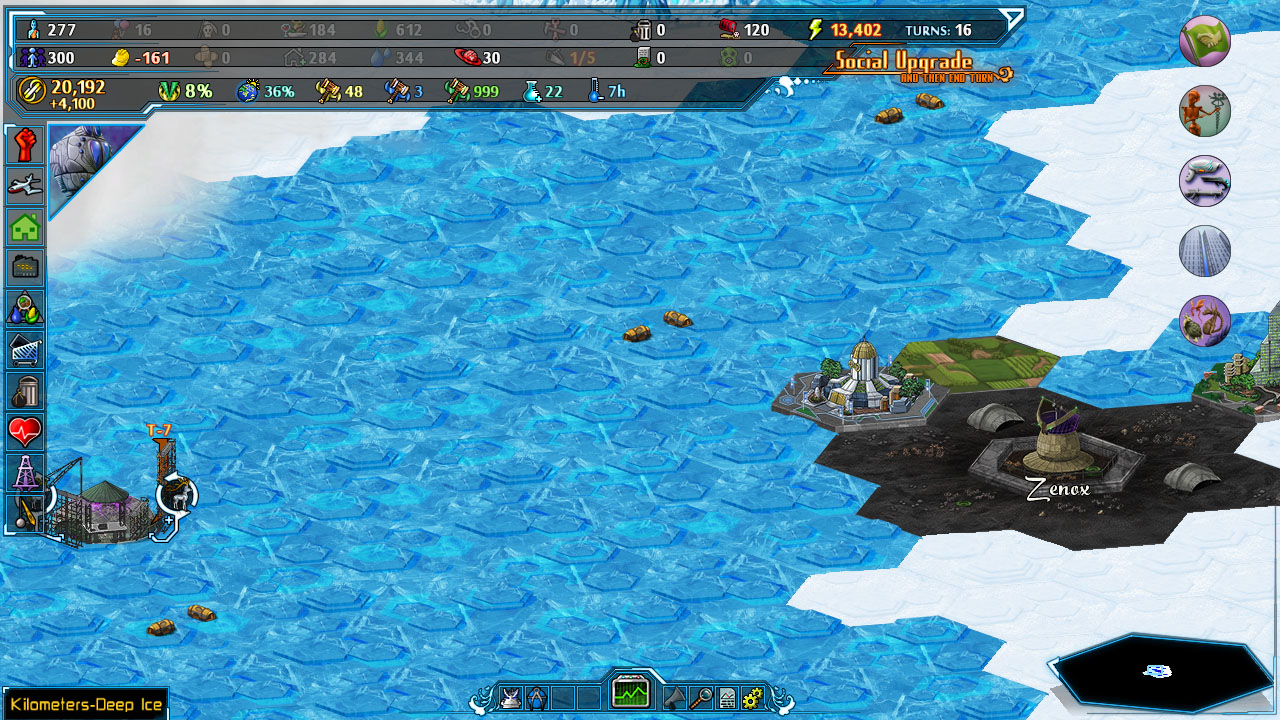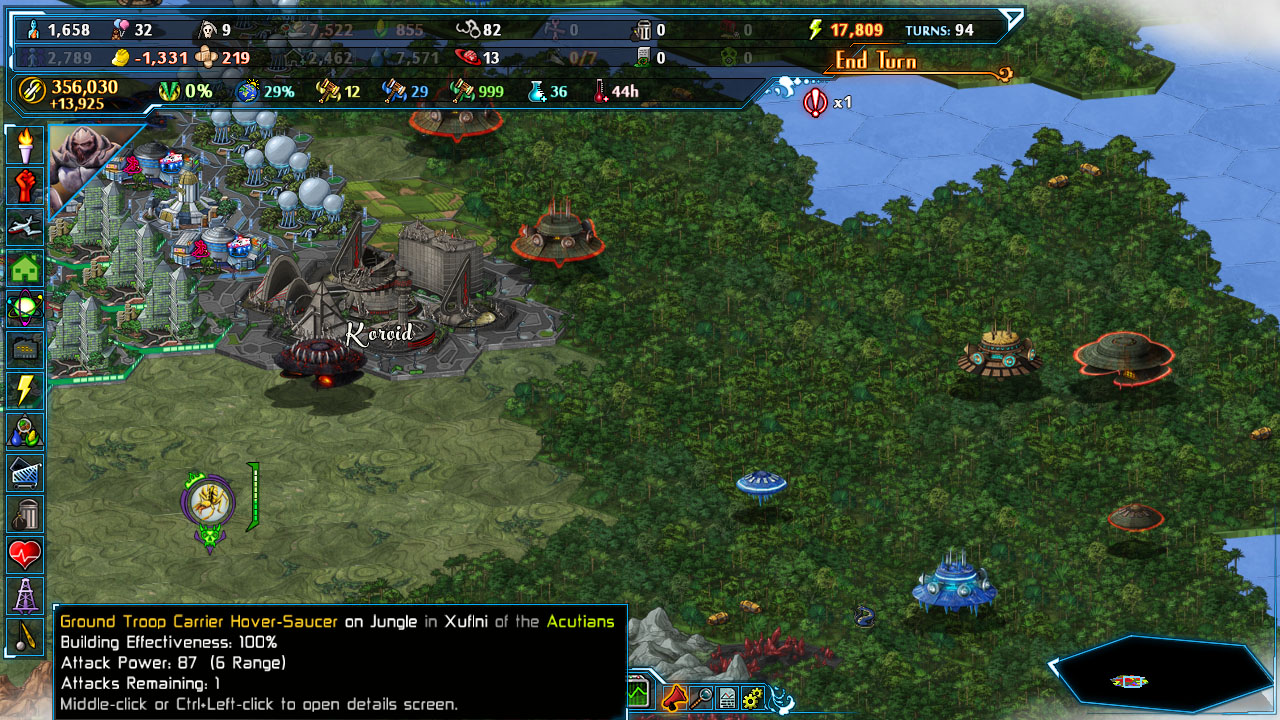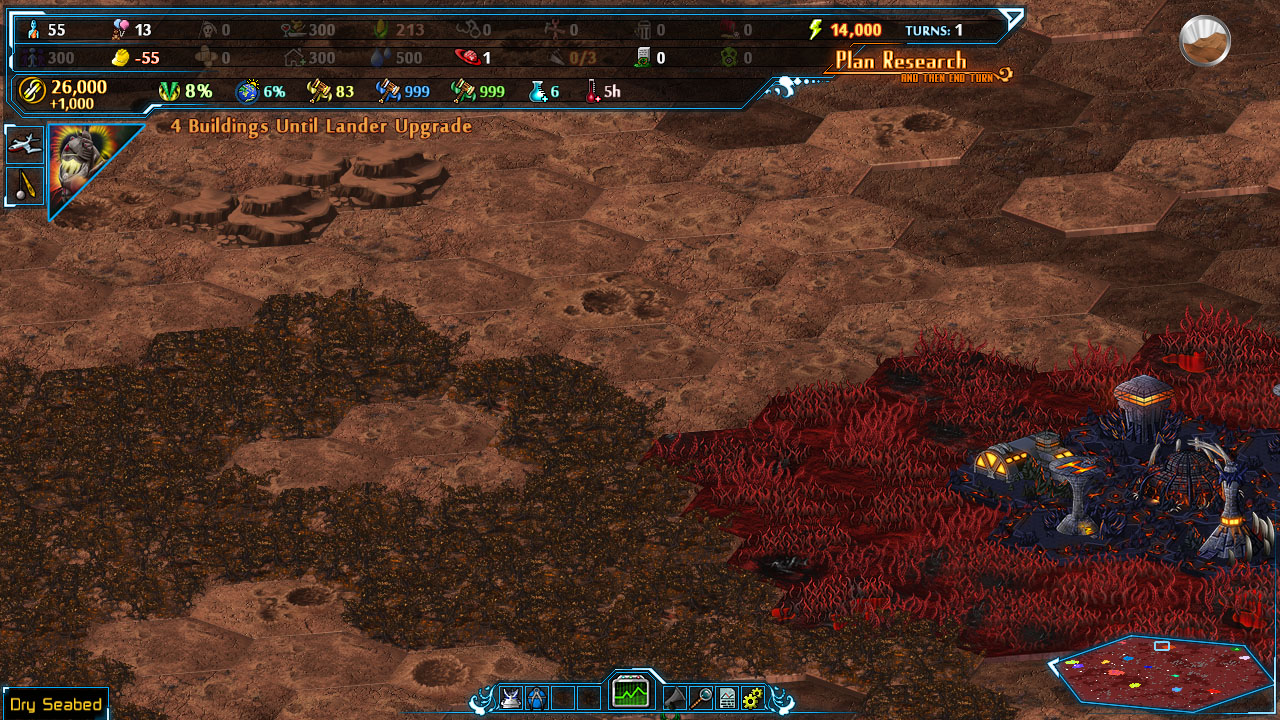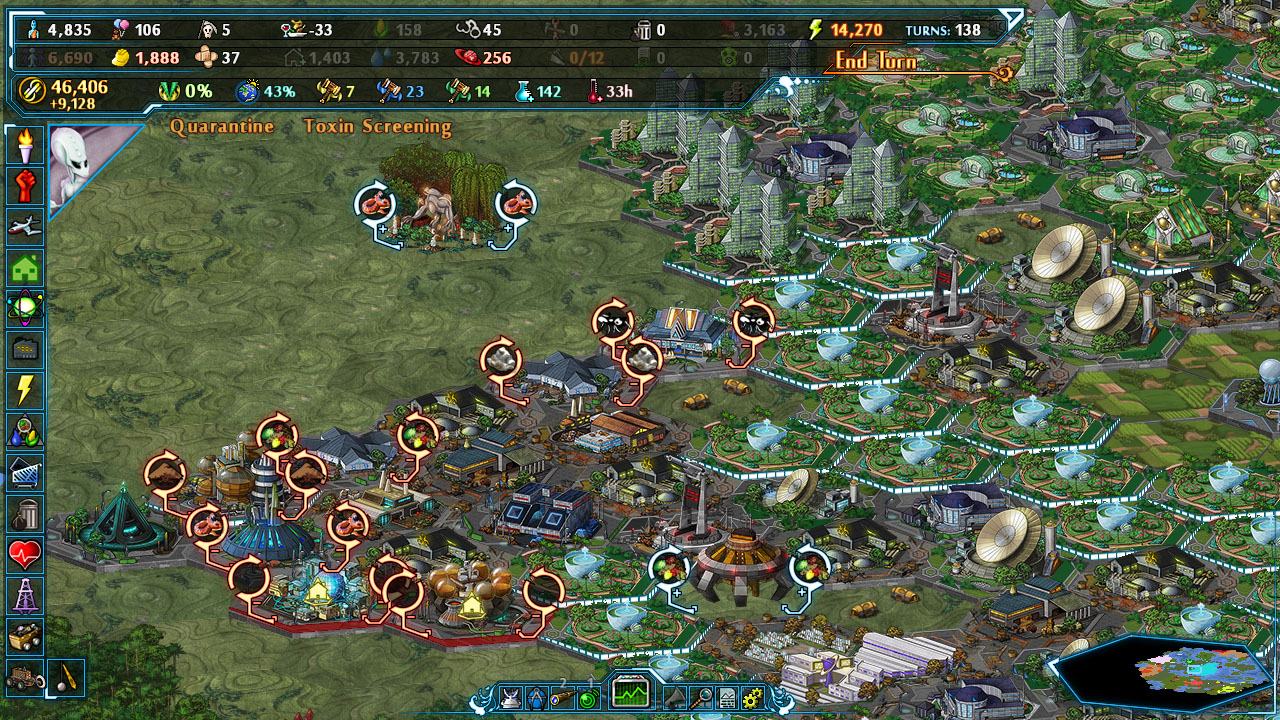 Descrição
A deep, turn-based 4X/citybuilding game. Crash-land on a hostile sentient world filled ...
A deep, turn-based 4X/citybuilding game. Crash-land on a hostile sentient world filled with other trapped alien empires. Learn the local languages, stay alive, and build an empire of your own.
Features


Manage your own civilization like a turn-based citybuilder.

Deal with other civilizations using force or foreign relations.

Hybrid victories: dominate each race in individual ways, or go for one of the "unusual" victory paths.

Description This is a serious 4X and citybuilding/simulation game, despite the sarcasm. Let's face it, when you play a game of this sort that has anything novel at all in it, the result at first is death spirals and unintentional hilarity. May as well have some fun with that! Better a Memorable Defeat than a Forgettable Victory, you know?

Plus, this one time in the game, a race of capitalistic amoral robots invented a TV show they called The Sweatshop Comedy Hour.

What is this game? It's a living world where your own cities are as interesting and complex as the civilizations you encounter. It's a scenario where threats come as much from inside your own civilization as much as from outside it.

Oh, and sometimes giant monsters erupt from the ground. There's that, too.Hybrid Victories What is victory? Having a place for yourself in the world. Being safe from the other races because you have either stomped them under the heel of your boot or you have forged some sort of a relationship that makes them dependent on you.


Well, that's the standard victory. Victory can also be blowing up the planet, becoming the planet's lackey, building a doomsday device that scares the other races into submission, or... escaping into space. The stars are indeed beyond reach, despite all of you races being spacefaring in the past. The mystery behind this is one you'll have to discover for yourself, but it is possible to break those bonds and win the game by reaching the unreachable.
Prós & Contras
Prós
Não encontramos pontos positivos.
Contras
Não encontramos pontos negativos.
Avaliações sobre o Stars Beyond Reach - Steam