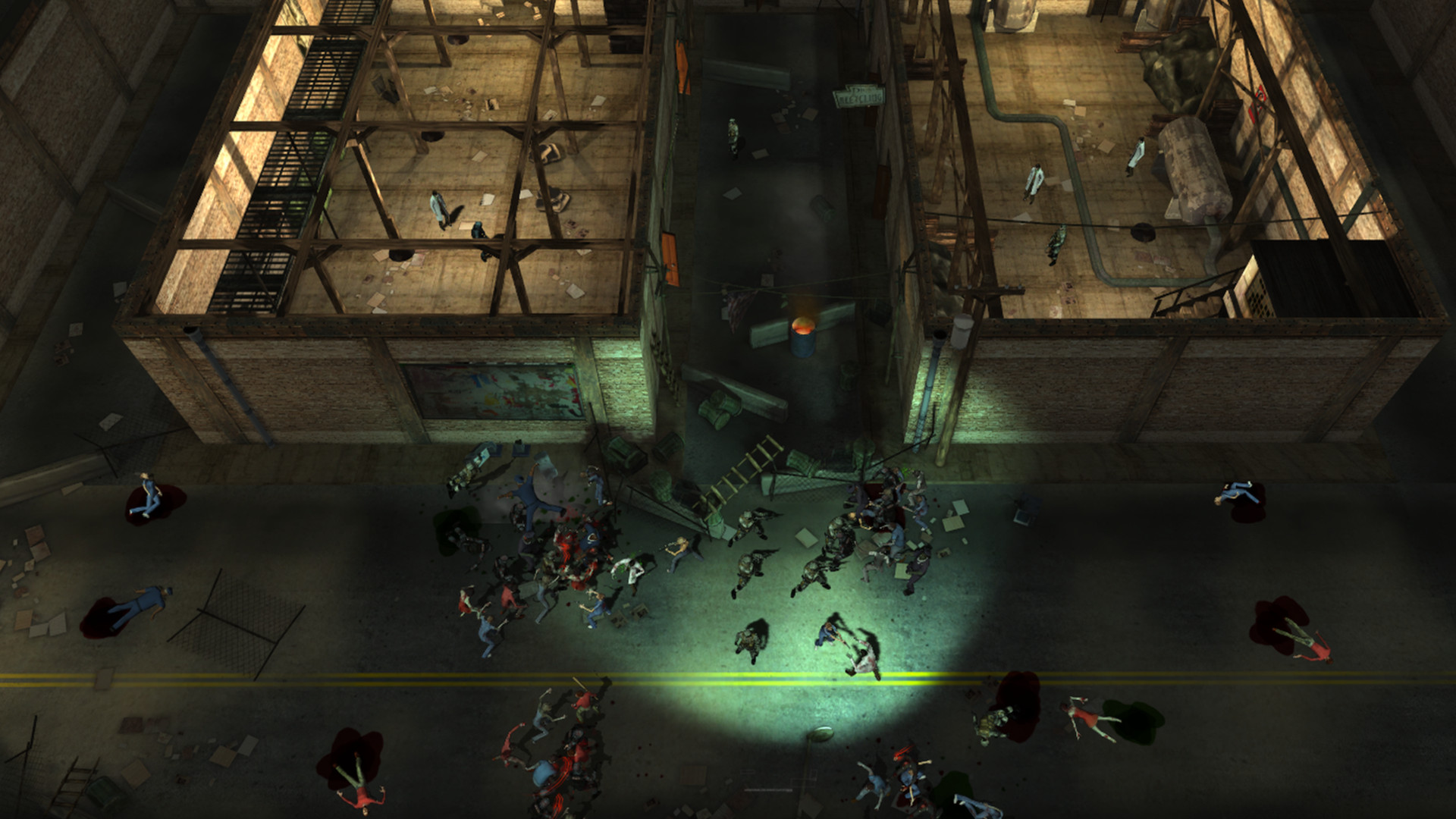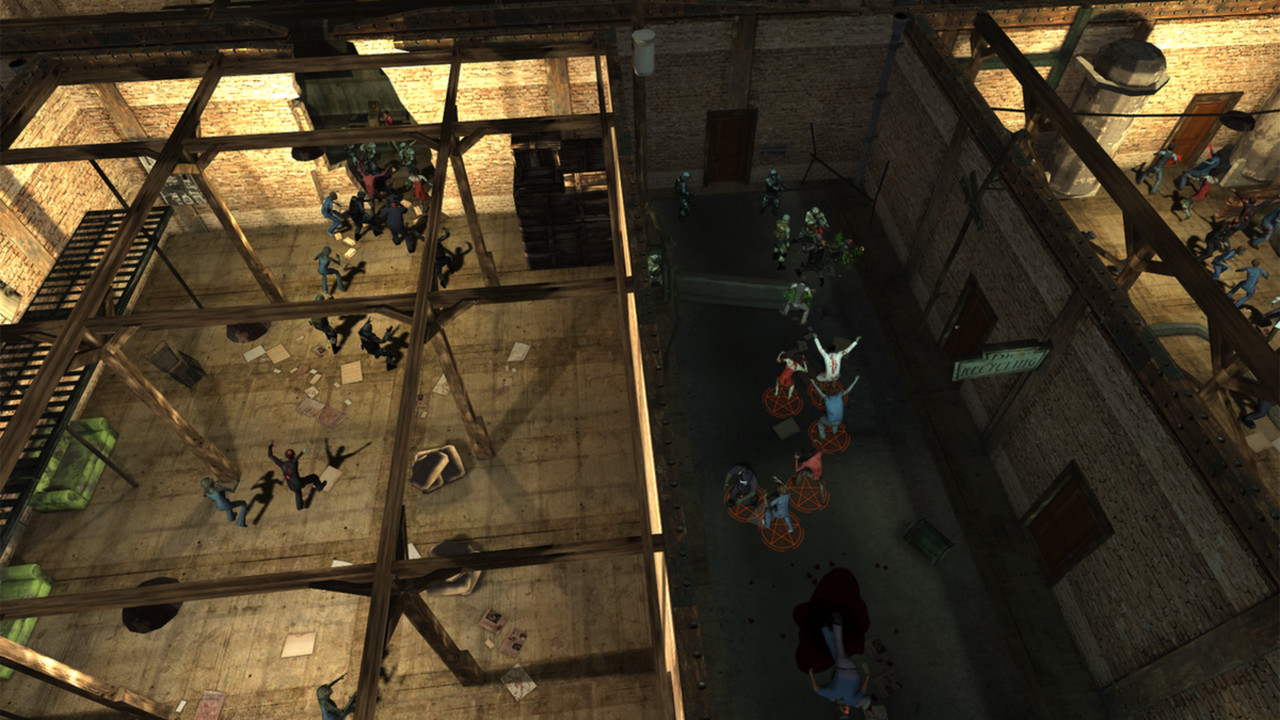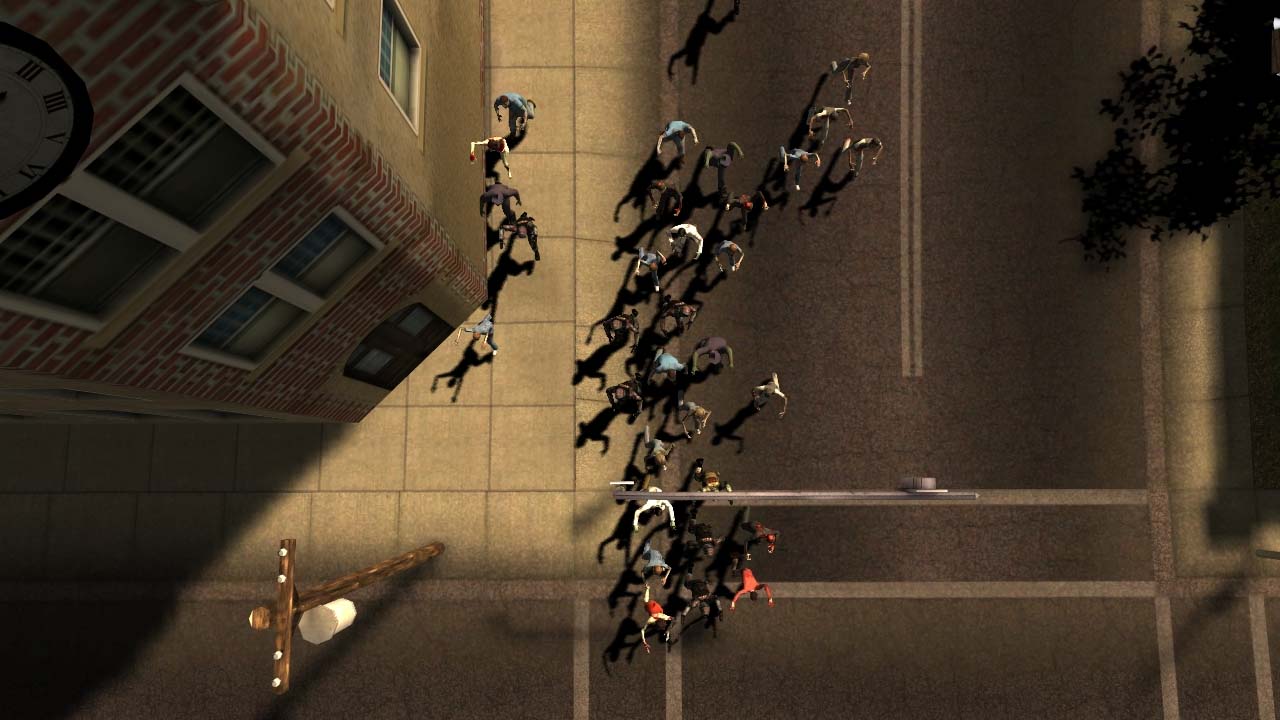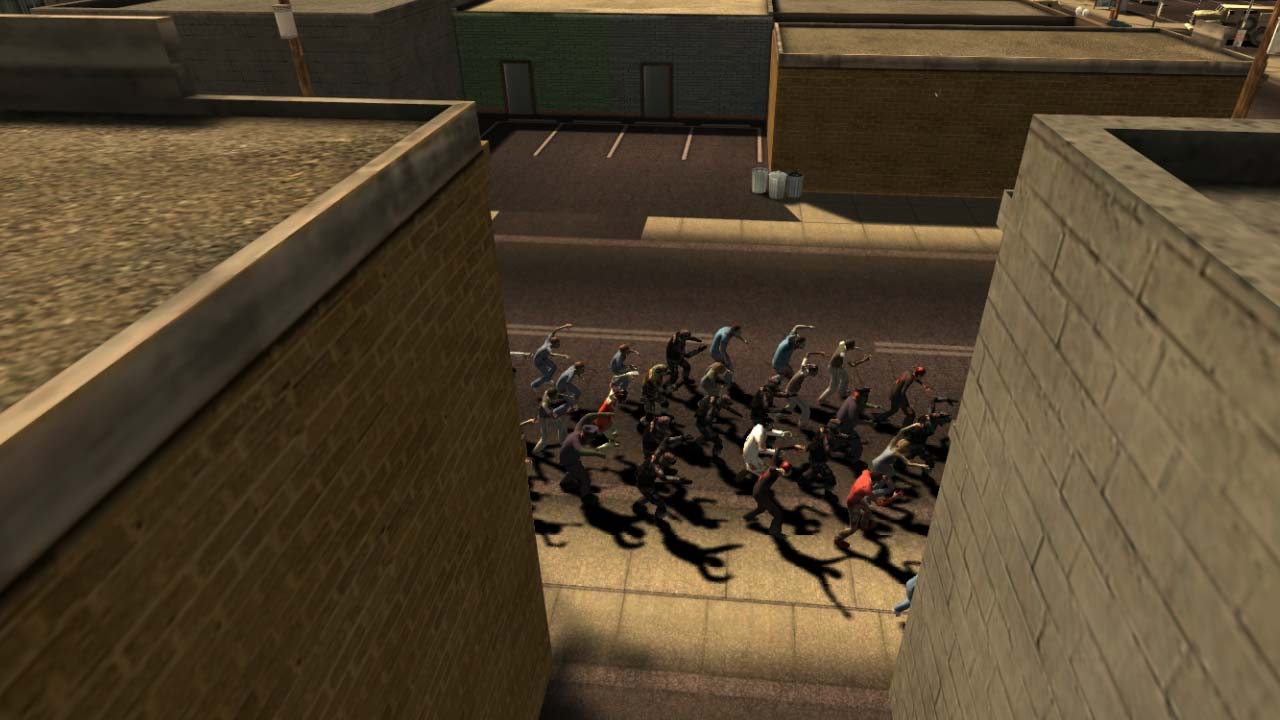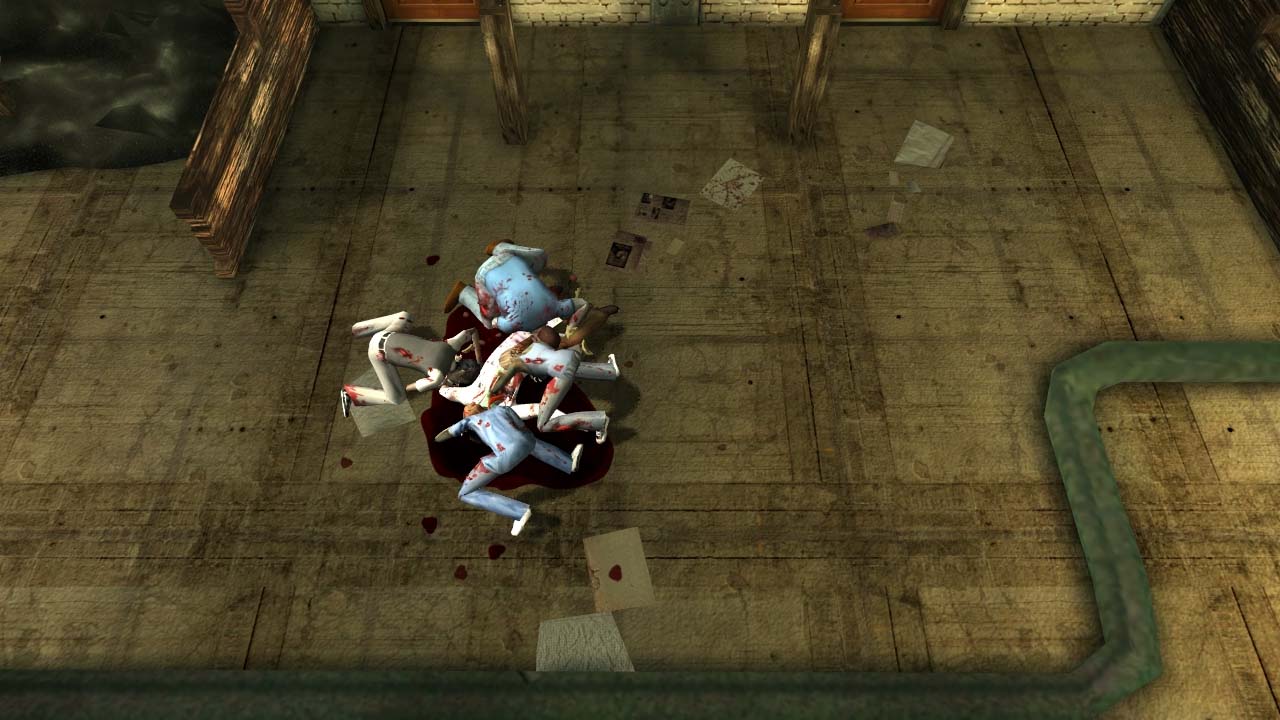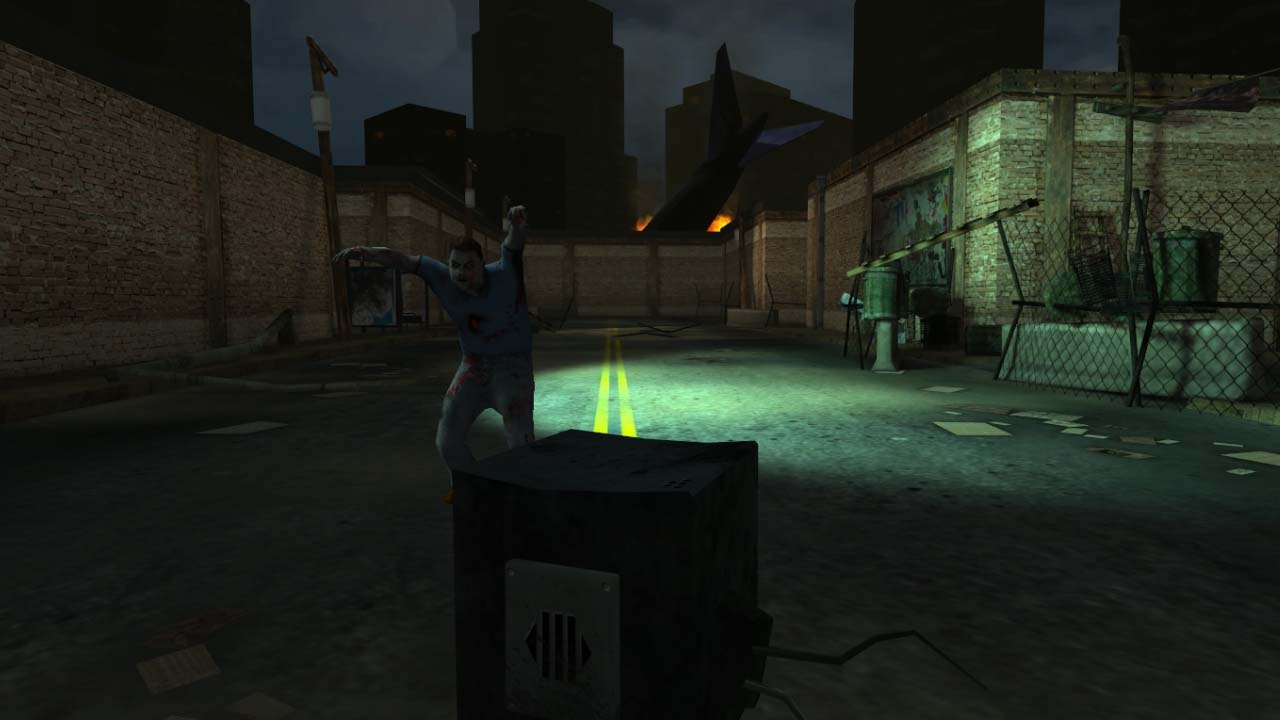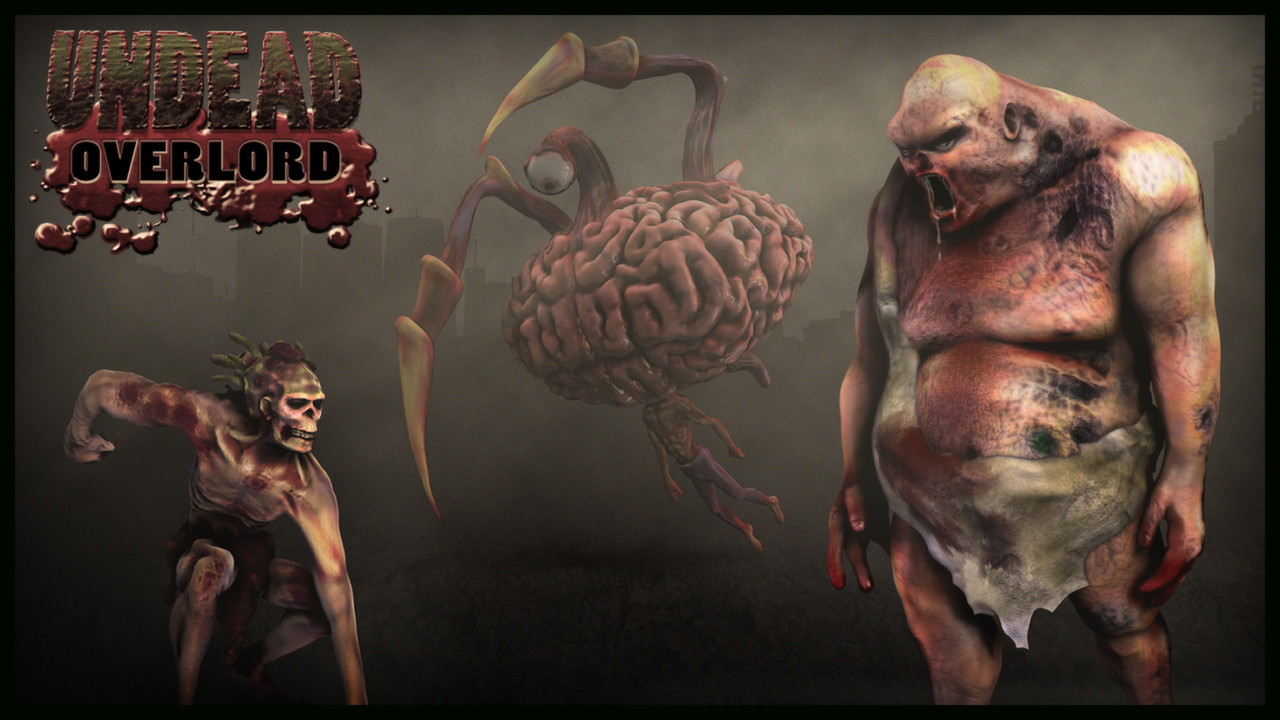 Descrição
"Danger, Will Robinson!" Filled with bugs, shorter than you want it to be, l...
"Danger, Will Robinson!"
Filled with bugs, shorter than you want it to be, lacking features you crave, and just *not* fully tuned yet - this alpha release may infect your brain and leave you curled, twitching in a corner, while you jones for more zombie goodness. Play at your own risk!
That having been said . . .


Raw, aggressive hunger - there's nothing like being a Zombie when you want to do some damage! Now you can control your own horde of zombies and lay waste to the tidy world that humans have created for themselves. Feast on their brains, grow, mutate, and gain incredible powers. Take over a small town (deputies are delicious!). Overwhelm the arriving SWAT units, gather civilian bodies, and reduce a mighty city to rubble. Feast on the remains of generals as their weapons lie smoldering and scattered.

Undead Overlord is the world's most succulent Zombie Dominion RTS. Zoom into a world where destruction is the goal. Mindless zombies? Not when you are the controlling Mind!

We're proud to make our Alpha1 build available on Steam Early Access. The game was approved for distribution on Steam through the Greenlight program last fall, after just over a month's worth of voting, but the game still needed more work at that point. The fact of the matter is - it *still* needs more work!
You all know about Beta software. Well . . . Alpha comes before Beta, so it's full of crawling bugs and creeping inconsistencies that we haven't had time to stomp out just yet - but you can help us do the stomping, and have some fun in the process!

Alpha1
lets you experience the beginnings of the reign of the Undead Overlord with the first three story missions, a skirmish map, and a special alphaTest map available to those who take part in the game's Early Access program. Play the game like you're riding a bucking bronco - ride that sucker into submission. Then participate in forum discussions on the current state of the game, have your say, and join us as we add more missions, more maps, new features, and work towards a full release.

Alpha1.14

Nov. 1, 2014 (Current Version)
New
Skirmish02 Map

Wander buddies - humans will group up and travel together

Destructible gas pumps

Skirmish01
> Next pass art and lighting
> Added roofs for warehouse interiors

New hotkeys
> Mutate Speed Zombie (Z)
> Mutate Tank Zombie (T)
> Mutate Brain Zombie (B)
> Chaos Rage (G)
> Select newest zombie (~)

Object pooling for selection sounds to avoid audio distortion when selecting large hordes

Movement sounds for Brain Zombies

Chase sounds for Grunt Zombies

Sounds for the Undead Base (also known as the Eye Pod)

Goat sounds
Tuning
Tuned Skirmish01 pacing - should be easier to start and harder to finish

Human AI: retarget more liberally

Now using the damage falloff curve for shotguns to modulate stun percentage (e.g. 50% stun chance with 50% damage falloff = 25% chance of stun)

Music gets cued only when humans are attacked (as opposed to, say, mailboxes . . . or fire hydrants)
Fixes
Fixed errors when a grunt zombie dies on the same frame as it gets mutated

Fixed landmines not beeping

Fixed broken patrols in Skirmish01

Fixed humans killed by explosions not becoming edible flesh

Fixed cop car and ambulance arrival audio missing

Fixed zombie goats reanimating far away from their ragdoll

Fixed audio for car54 in mission01 not stopping when the police car is destroyed

Fixed mouse clicks going through the minimap

Fixed new and destroyed minimap icons briefly visible on the main camera

Fixed missing unit icons

Fixed errors when objects get destroyed during a fade in/out

Don't play new zombie audio fx before mission has started
Check out the forums
for the complete release notes.

Current Features List > 3 Missions + 1 Skirmish Map
> Mutations: 3 Boss Zombies, each with its own Special Ability
> 8 Destructible Vehicles
> 10+ Human Types
> 15+ Destructible Object Types
> 6 Human Weapon Types - Baseball Bat, Pistol, Assault Rifle, Shotgun, Grenade, Land Mines
> Bonus: alphaTest mapPlanned Features List + 6 more Missions
+ 2 more Skirmish Maps
+ new Human Weapons (Machine Gun Emplacement, Molotov Cocktail, Rocket Launcher)
+ more Human Types
+ Zombie Upgrades
+ Boss Human
+ A whole bunch of bug fixes, game tuning, and graphical improvements . . .
+ Possible stretch goals based on community feedback!



Prós & Contras
Prós
Não encontramos pontos positivos.
Contras
Não encontramos pontos negativos.
Avaliações sobre o Undead Overlord - Steam