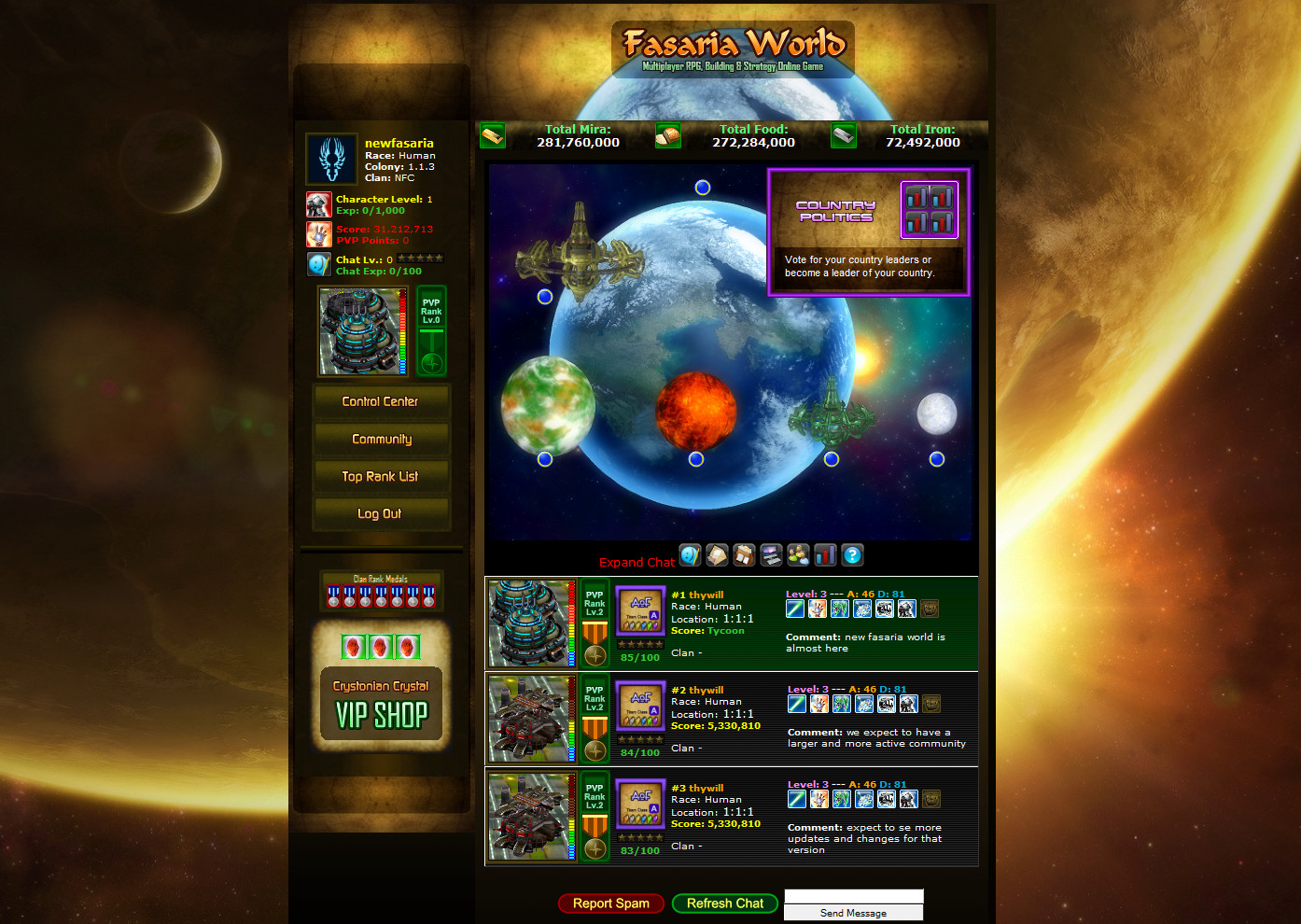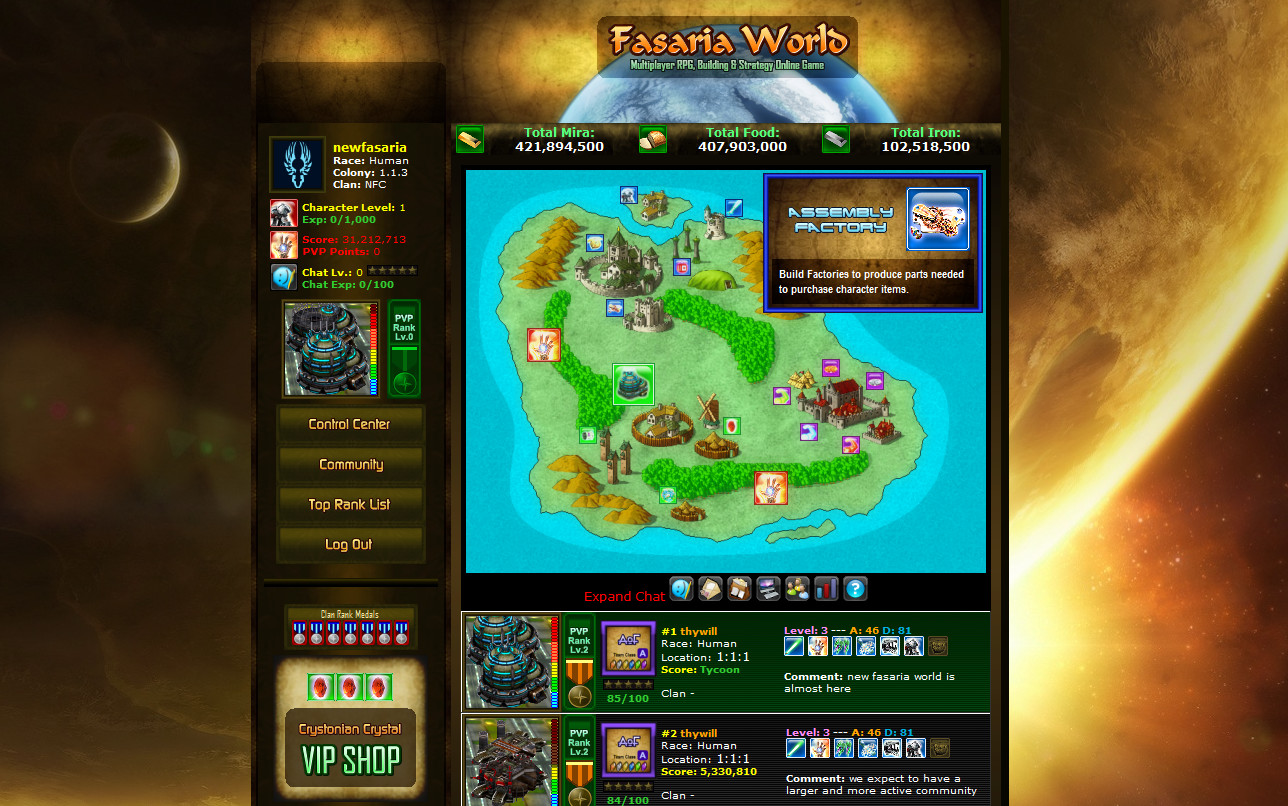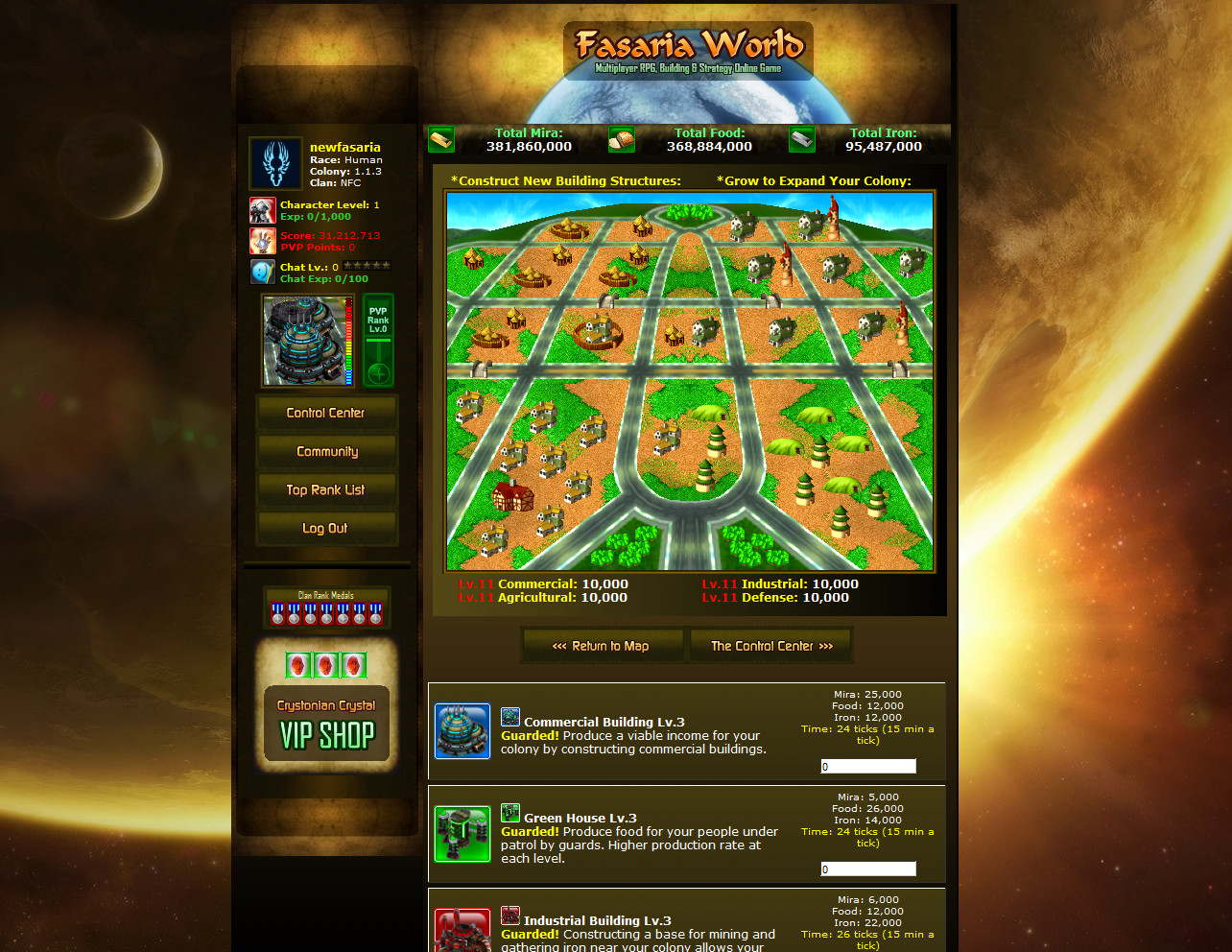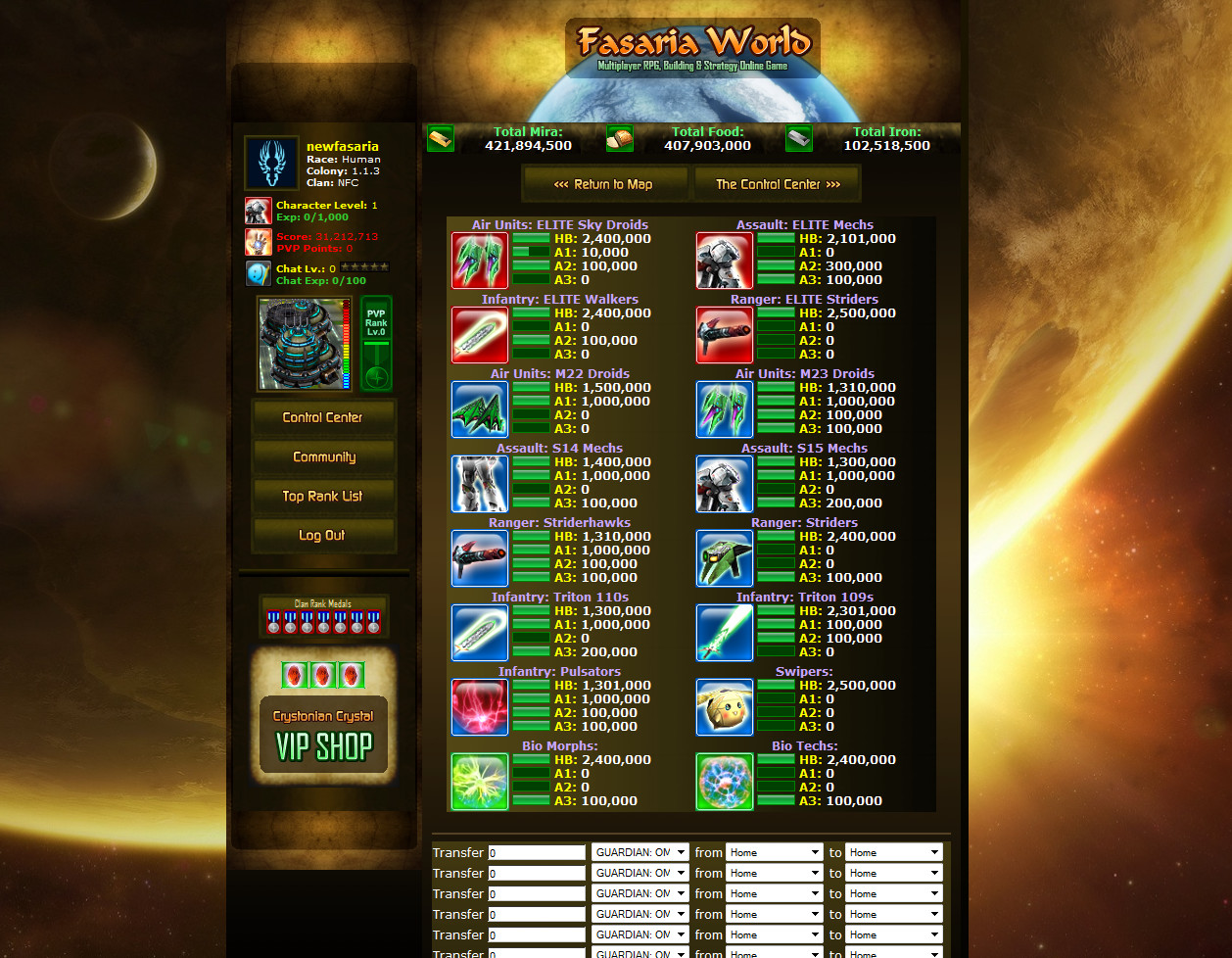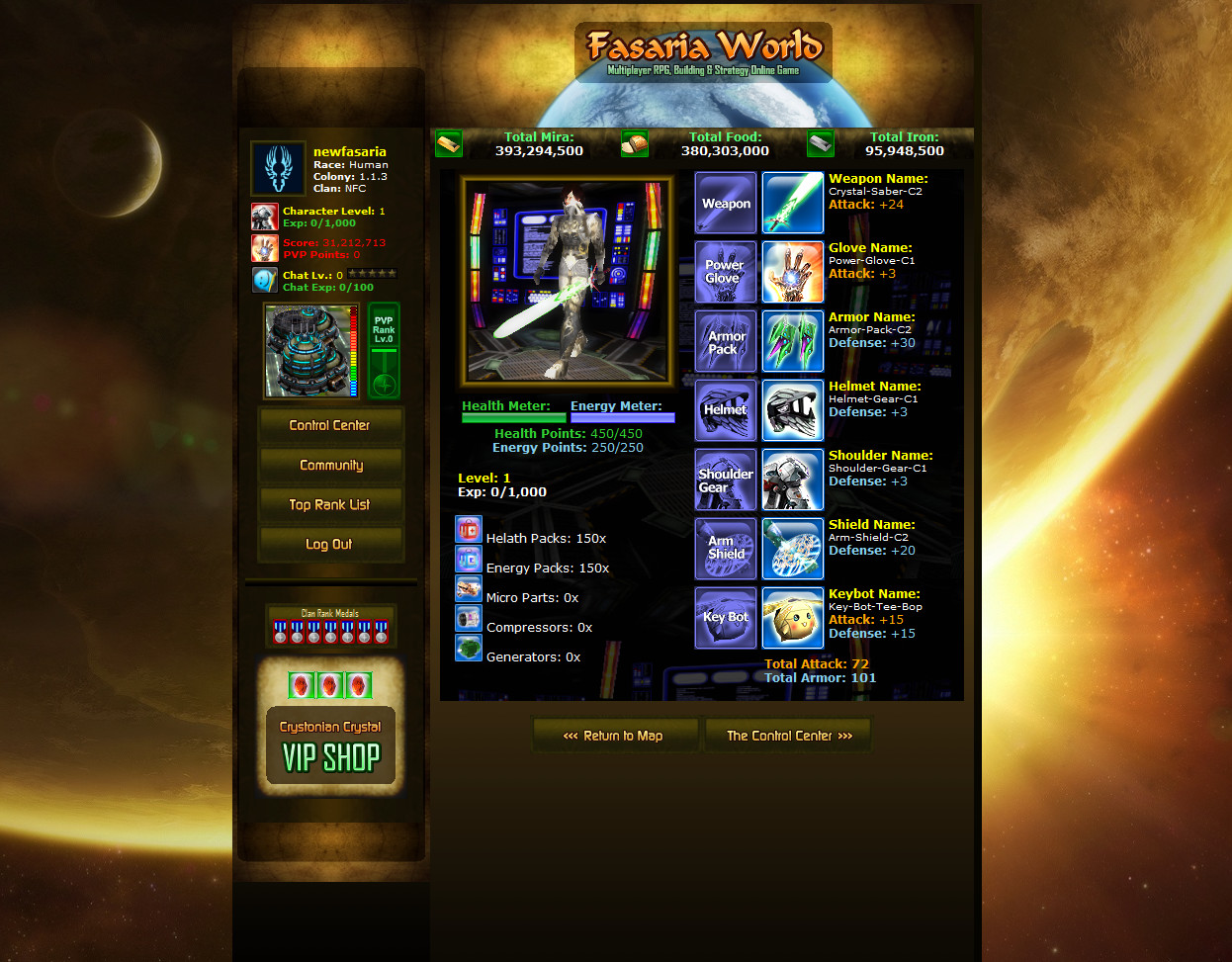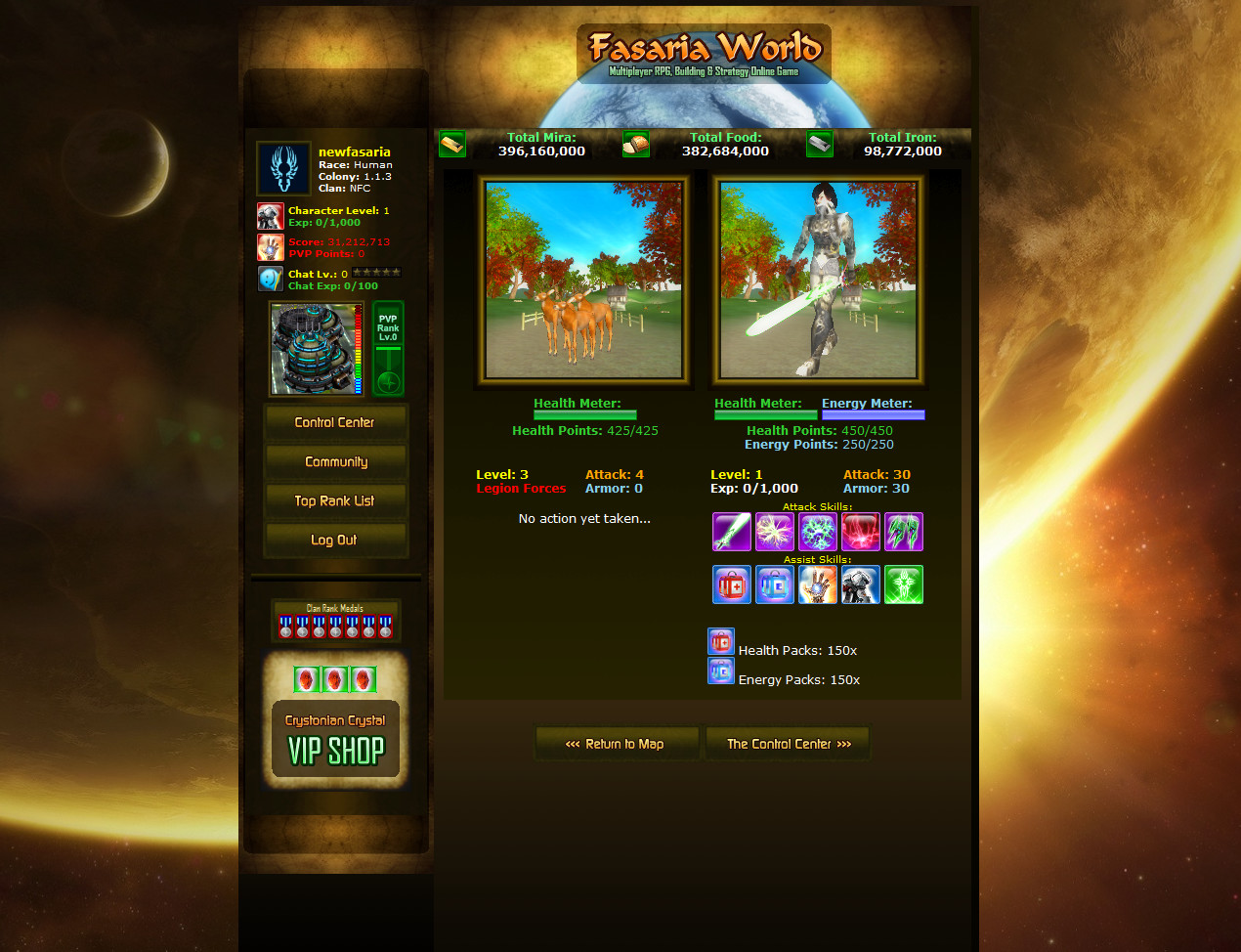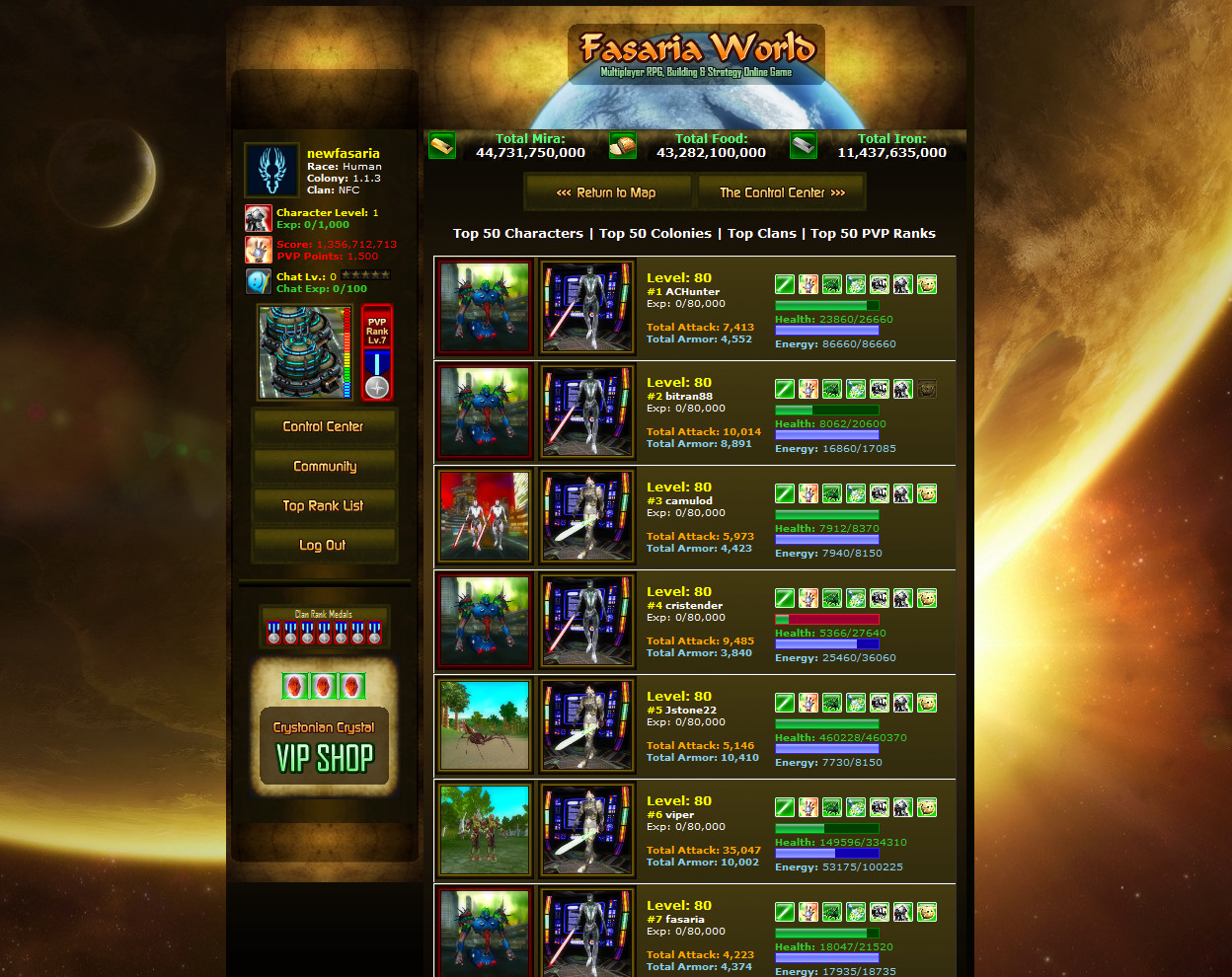 Descrição
Join NSE Circuit Community!Sobre o jogoWhat is Fasaria World Online?About the Game: F...
Join NSE Circuit Community!
Sobre o jogo
What is Fasaria World Online?
About the Game:
Fasaria World Online is a strategy, building RPG style mmo that can be played through any web browser even on your tablet or phone. Fasaria World Online is STEAM community exclusive which means ALL of our active members are from the steam community. Our membership requires a one time fee to join so no need to worry about having to pay to win, no annoying banner ads or other revenue earning schemes, just a great game. This model was also designed to support an active and cohesive community exclusive to it`s members.Our VIP Shop:
Our game has a VIP shop where various upgrades and resources can be purchased through the game but nothing in the VIP Shop requires real money to buy. All rewards, upgrades, resource packages and even VIP membership can be earned fairly through achievements earned within the game.Our Development:
Fasaria World has been years in development with supportive players from our legacy server that helped get our game to it`s current state. Fasaria World has lots of features to keep players active for years to come, not just months. You can build your colony, build massive armies and wage war if you like, build alliances, build your clan, work for peace, develop your character or enter into politics and build your country. Because the game is web based, you can always come back to your game at anytime.Game Features:

One time payment, no monthly fees. No annoying banner ads. No need to pay to win.

One account per user keeping the community fair.

Exclusive to the STEAM community for a more active and cohesive community.

Achievements and in game rewards.

No annoying ads or pop ups. Just the game.

Can be played as a stand alone game from any web browser on any platform.


View the full game here: https://fasariaworld.com
Prós & Contras
Prós
Não encontramos pontos positivos.
Contras
Não encontramos pontos negativos.
Avaliações sobre o Fasaria World Online - Steam