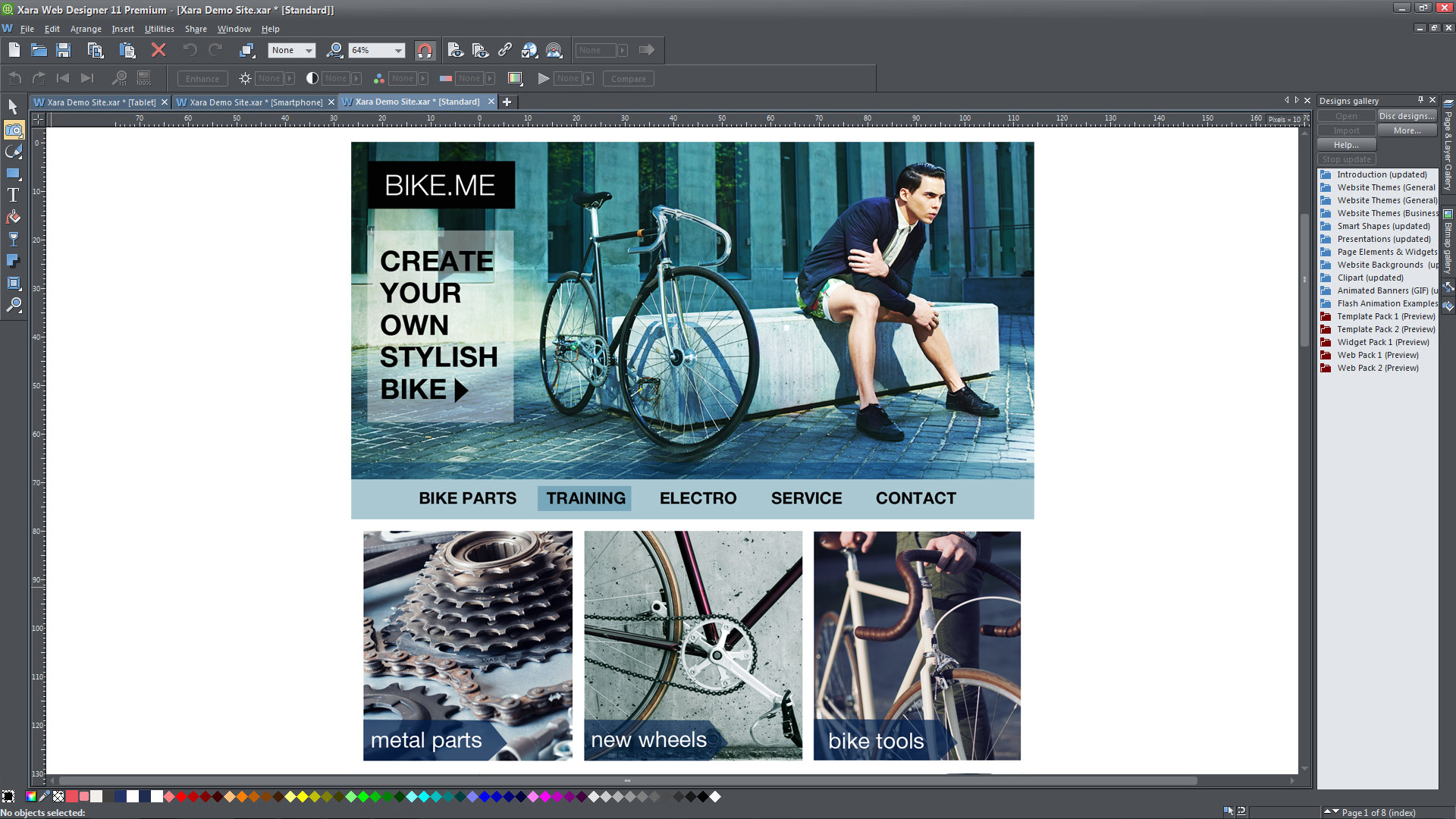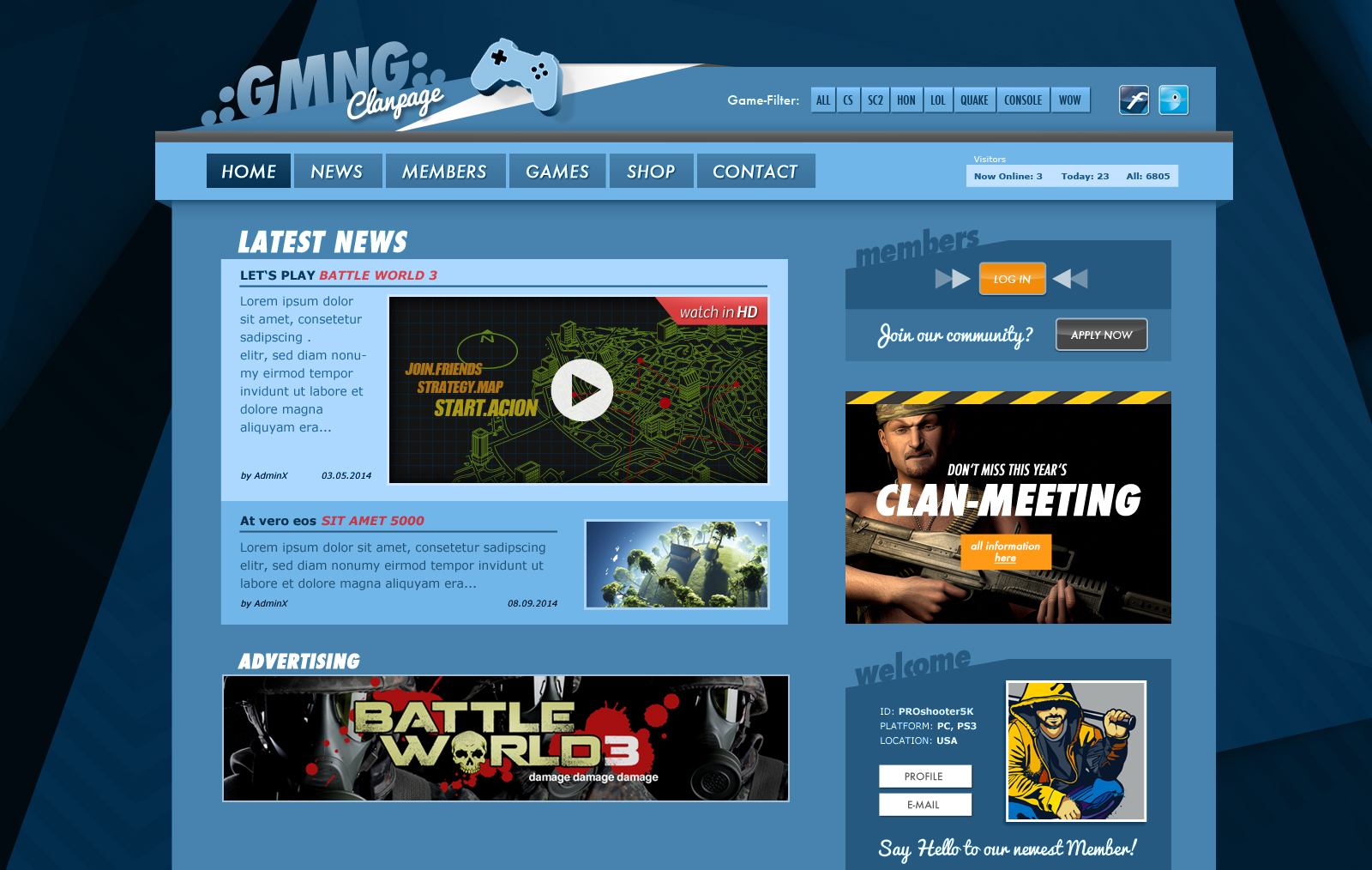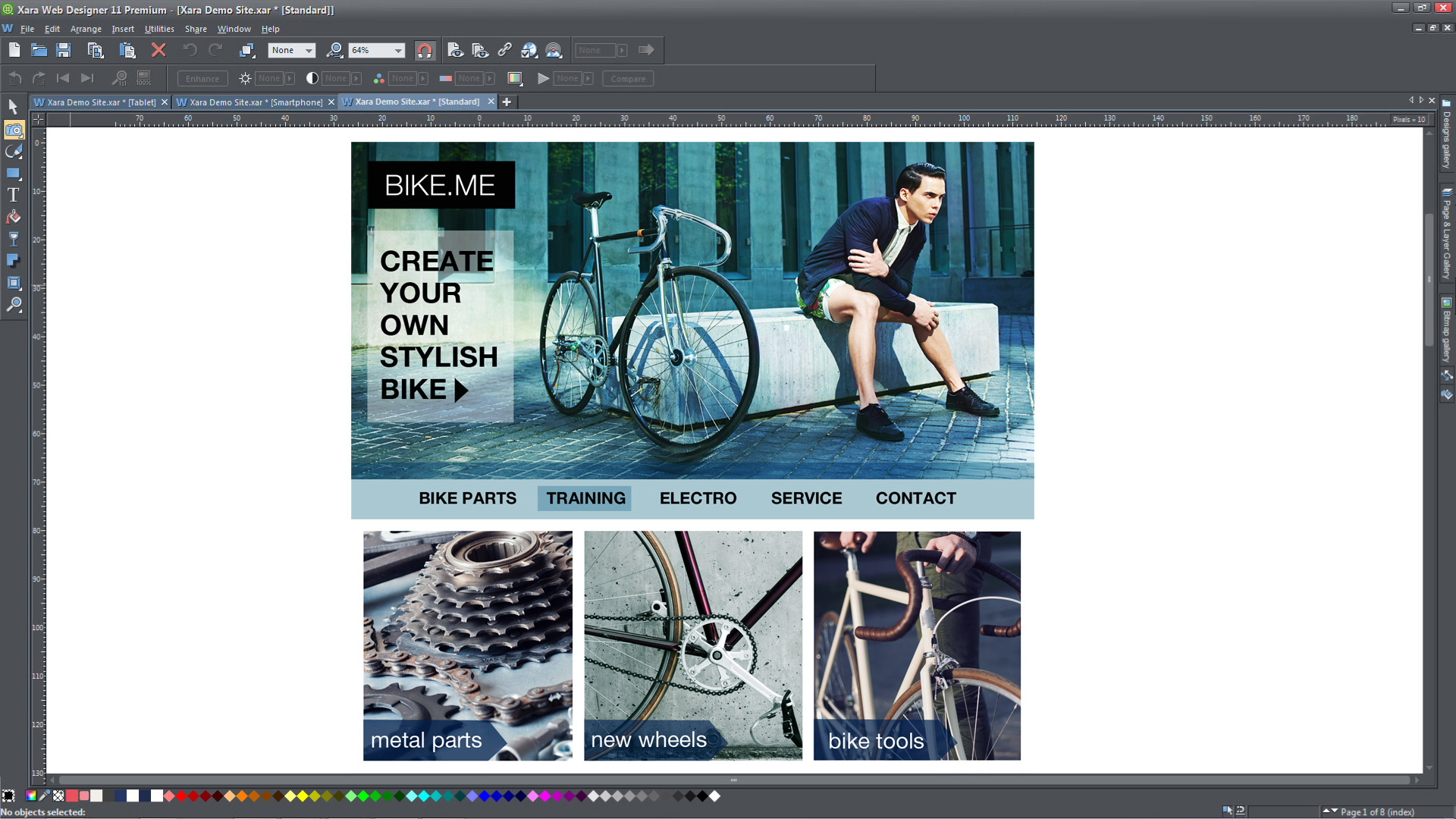 Descrição
Present your Let's Plays, video highlights, character equipment or hard-earned achievem...
Present your Let's Plays, video highlights, character equipment or hard-earned achievements on your own website. With no programming necessary, you can drag and drop fantastic designs together exactly the way you want them. You can even set up a team calendar and forum with the help of widgets. With over 50 Premium features to create your own space on the Internet, there's no limit to your creative possibilities! In addition to real gaming websites, you can also use Xara Web Designer 11 Premium to make websites for your organization, school or business.
Create your own custom websites

Direct integration of screenshots, Let's Plays and sounds

Create your own logo

Lots of widgets for integrating YouTube, Facebook, etc.

Photo gallery with freely configurable buttons, transitions and effects**

Website password protection

Optimal display for your website on smartphones, tablets etc.

Online Designer: collaborative online editing


Premium highlights of the new version


Cool micro animations to make objects turn, fly into view or jiggle

On-Scroll-Activated-Animations: Effects triggered by scrolling

Sticky Elements: Fixed items that stay visible on the page when the user scrolls down

Full screen objects, which stretch to fill the browser

Including 2000 MB webspace and your own domain*

Design your own webseite
Clan logo, including 3D design
You and your team are unique, and your logo should be too. Design your own logo as a vector graphic with impressive 3D effects right in the program. You can then drag it to make it the perfect size for your website, a team jersey or whatever you want.

Integrate Let's Play videos in Full HD
Present your game highlights in top quality. Integrate your videos in true HD quality at 1080p to retain realistic graphics and an authentic gaming feel.

Impressive animations & effects.
Impress your visitors with animations, special effects and dynamic page transitions. You can make all of these yourself right in the program. The new version now also includes various micro animations, which can be used to turn, enlarge or shake objects. The animations can be triggered by mousing over or clicking an object, or by scrolling.

Password protection for more privacy
These days, privacy is an important issue when you're on the Internet. Via the Xara Online portal, you can password protect your website and restrict access to selected people only.

Your website on all devices
Checking your website out on your smart phone when you're on the move is no problem at all — you can create various versions of your site for different display sizes. Text and graphics are automatically synced. You define the layout and size.

Online Designer: Customize at any time, anywhere
Switch text and images in a flash in any browser. Just log in to the online designer on www.xara-online.com and edit the uploaded website - even at the same time as your friends.

* The offer includes one domain with one of the following endings: .com, .de, .net, .org, .at, .be, .biz, .ch, .co.uk, .es, .eu, .fr, .info, .it, .name, .nl. After the contract is terminated, you may continue to use the domain(s) according to the applicable conditions (special offers are excluded). The offer is limited to a duration of 12 months and is renewed automatically if not terminated 8 weeks before the end of duration. Terms and conditions of The Xara Group Ltd. (available at www.xara-online.com) apply. The payment for the total amount is made at the time the contract is signed, and thereafter each time it is extended.
** Requires free registration on www.xara-online.com
Prós & Contras
Prós
Não encontramos pontos positivos.
Contras
Não encontramos pontos negativos.
Avaliações sobre o Web Designer 11 Premium - Steam